If you are lucky enough to have received thousands of orders in the last year, how do you know if they keep coming back to you to repurchase? Or even better, they recommend their friends to come to your store? In this post, we will focus on making these customers even more loyal. Let's take it a step further and start building a loyal community out of your customers that will ultimately benefit your business's exponential growth.
Analyzing your customer's shopping habits
Communicate with your customers
Incentivize your customers for their loyalty
Create a membership area
Drive a social movement and expand your audience
Value your shop's community
Analyzing your customer's shopping habits
There are several questions you can ask yourself to understand how large your business is. How many orders do you get per customer, and within what time frame? Do these customers always reorder the same items, or do they explore more products or services within your shop's catalog? 
There is no definite answer you should be looking at as each business is very different. As a business owner or consultant, you should be able to put the bigger shopping habit picture together.
Here are three common ways to get some key statistics using WooCommerce and Google Analytics.

Google Analytics; Within Google Analytics, go to 'Conversion' > ECommerce – within the different tabs you can explore. Add a filter 'returning users' and 'customer who made a purchase' and explore the differences.
Understanding the AOV is an excellent start to find out if your customer buys more than one item. Google Analytics can be very complex and overwhelming to start with. The data is anonymized, so it is not possible to identify individual shopping behavior. 
Using WooCommerce Analytics, you can find some of the most important metrics like the number of items per order, AOV, and most popular products sold. Download your report and filter your users by products per order. With a formula, or two, you can find out lots more detail about your business.
Plugins or Saas products like Hotjar and Monsterinsight are often premium products or plugins but will allow you to monitor and understand your metrics much better. You should consider these if you think that it is going to help you increase revenue. Some mailing platforms like MailChimp and Active Campaign will have their analytics tools, but these usually only monitor conversions through one channel.
Communicate with your customers
Let's assume you know who your customer is; you have learned their habits and discovered many opportunities. Next is to be able to communicate these with your audience.
Mail is most likely the most effective option for creating your message and having a targeted audience. Better would be to segment the group you are sending something to so it is super relevant.
For example, if out of 10,000 subscribers, 1000 have bought products A and B, but 9000 have not. Creating an offer to purchase product B to this segment makes sense because your research shows you these two products work very well together. Being able to send an email to a segment of your users makes sense, as you don't want to advertise a product that some already own.
The best way to create an advanced connection between your WooCommerce site and your favorite mailing platform is to use either MailChimp or Active Campaign.
Social media is the other obvious method to share messages with your audience, but this can sometimes be tricky to get right. For sure, you have an audience but do they engage and buy from your store?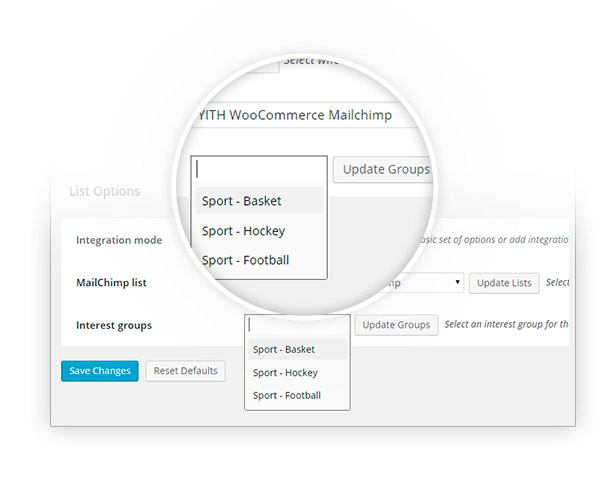 Incentivize your customers for their loyalty
Imagine walking into your favorite store. When you buy your regular items, the cashier asks you if you would like to try a complimentary cream, which is only available to regular customers or those spending more than $100. You would happily accept and most likely this makes you feel good and you will tell others about it. It might make you a more regular customer.
Or what about buying four coffees and getting your fifth for free?
There are loads of examples that you can come up with of loyalty schemes you see at your local grocery store. Why not apply the same to your eCommerce store?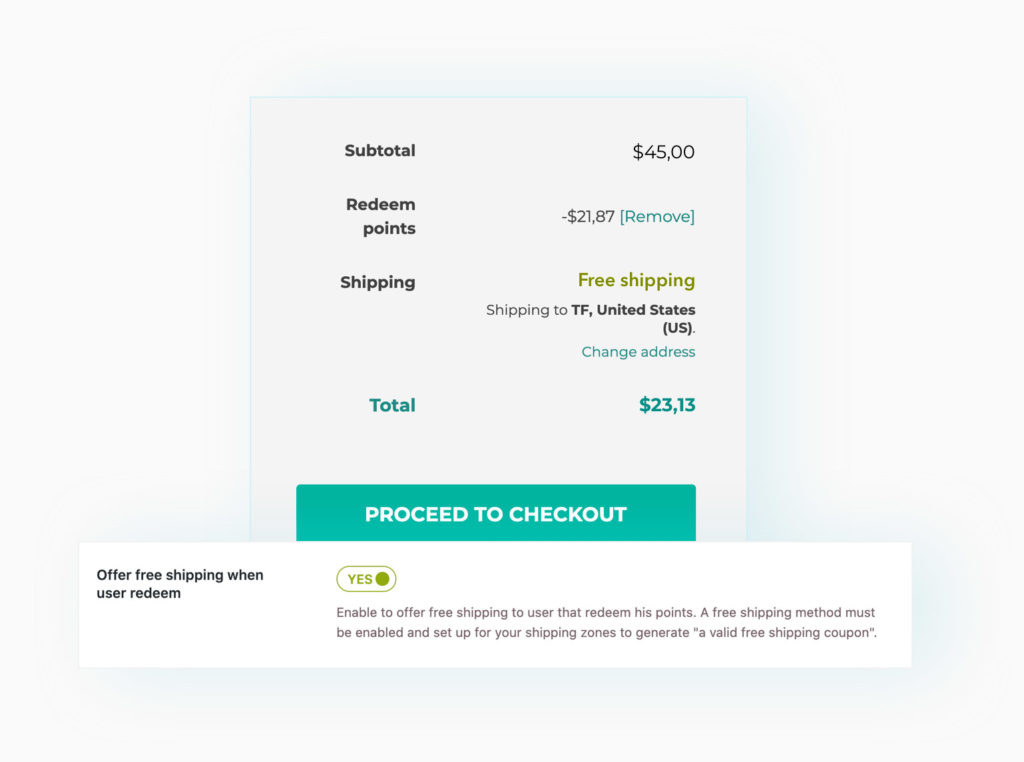 When using Point and Rewards, you can create any scheme to build a loyal customer base. When you incentivize to spend more, send regular updates or bonus points, you will soon have a community of loyal clients. Explore the options of this great plugin in the Points and Rewards demo.
Create a membership area
Create an additional benefit to your customers; a membership area with content only accessible to your most loyal users. Not a new way to incentivize your customers and Amazon is probably the most popular example of how popular this can be. Pay for 'free shipping' and you get music and films as part of the deal. Before you start shooting a new period drama or a celebrity farm documentary, you can consider other ways to give your members valuable perks. Here are some ideas.
Write content and tutorials that support products.
Add video to show how to use a product, or cook a recipe using ingredients you sell.
Create a discount and perks area, maybe collaborate with other complementary businesses.
Give access to the full article instead of just the introduction. A feature often used by online news and broadcasting companies.
Premium support area only accessible by customers who bought a care plan.
The most straightforward way to achieve any, or all of the examples, is to install the YITH WooCommerce Membership plugin. The demo alone has five examples of different types of memberships.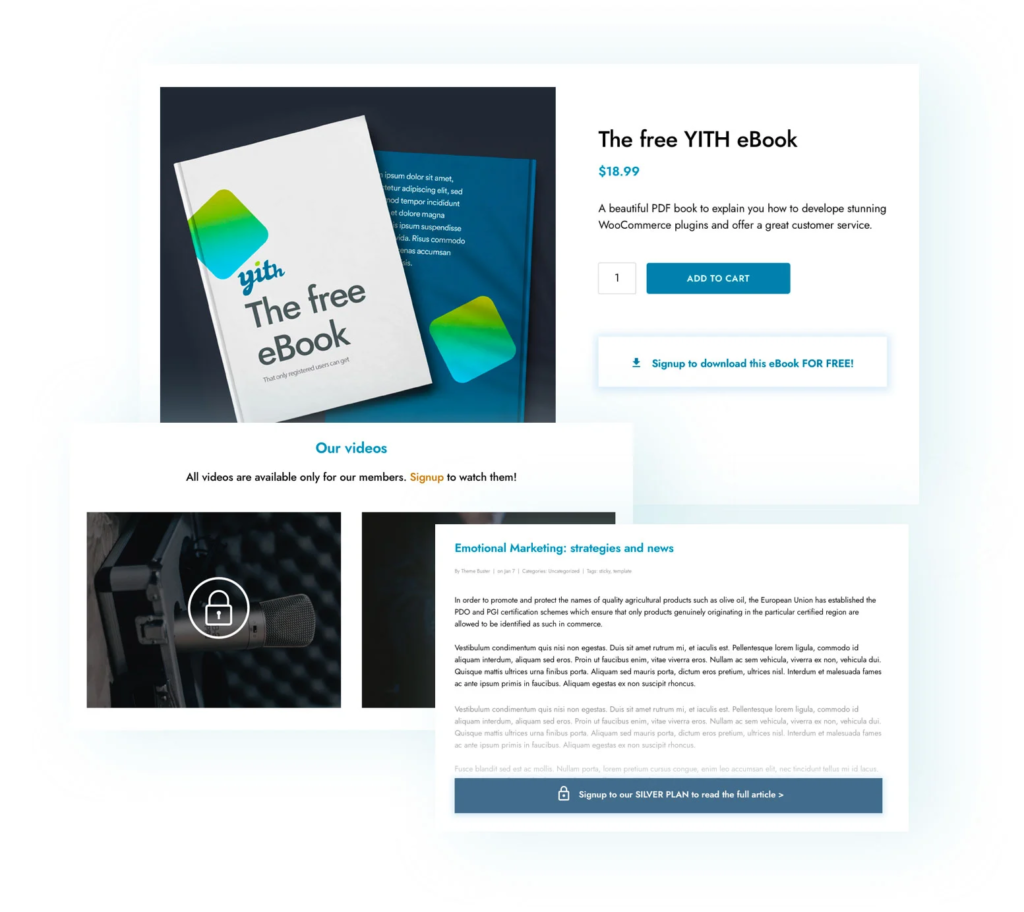 Encourage customers to share
A friend's recommendation is so much more powerful than a random advertisement. But how can you encourage your customers to share their experiences? 
The easy one would be a social sharing button for products, or "share for discounts on social media", but let's face it, who sends the pre-populated tweets of: "hey, I just bought #this from #amazingship @amazing_shop.. #hashtag #nobodyreadsthis"? 
Earlier we discussed points and rewards to create loyalty? What if you can encourage your users to leave feedback and reviews on bought products in return for extra points. With all these earned points, customers can either receive a discount or exchange it for a gift added to their next order.
Another example of how a customer can expand the audience is by allowing them to share their wish list. Yes, relatively simple and very effective. Just imagine your customer, they might be adding more than one product to create a bundle, or for a project, craft idea, birthday party, or even a wedding list. Instead of sharing each link of a project, you can allow them to share the full project with their friends and family. This might not give them an incentive, but it is excellent customer service. The benefit is more traffic to your site, potentially friends buying items from the wishlist, and ultimately, you are growing your audience.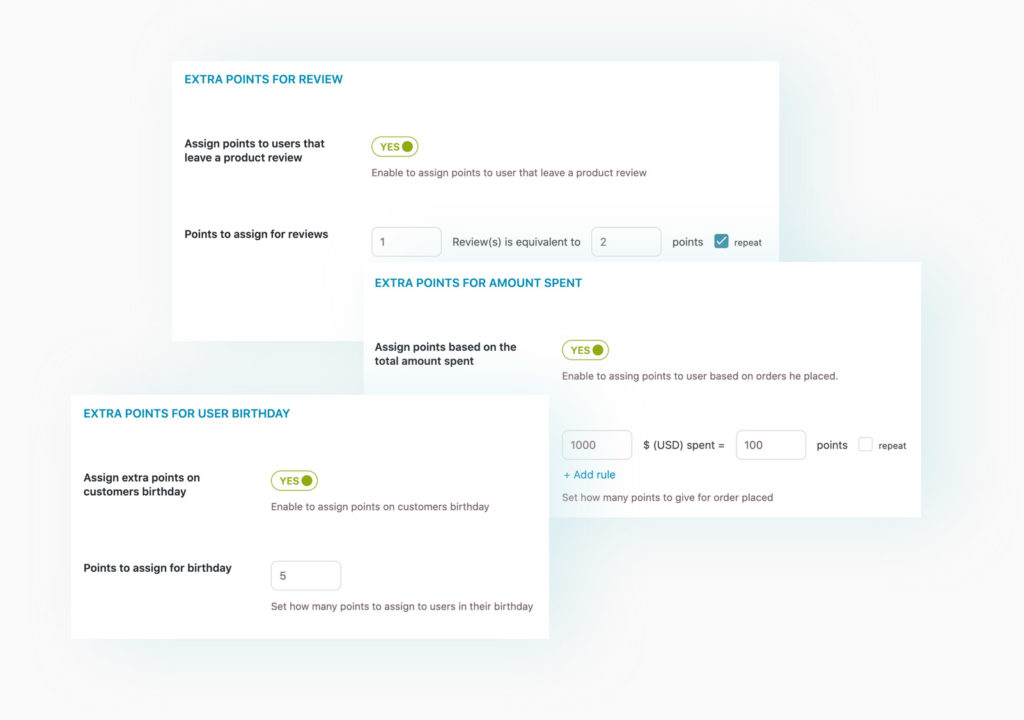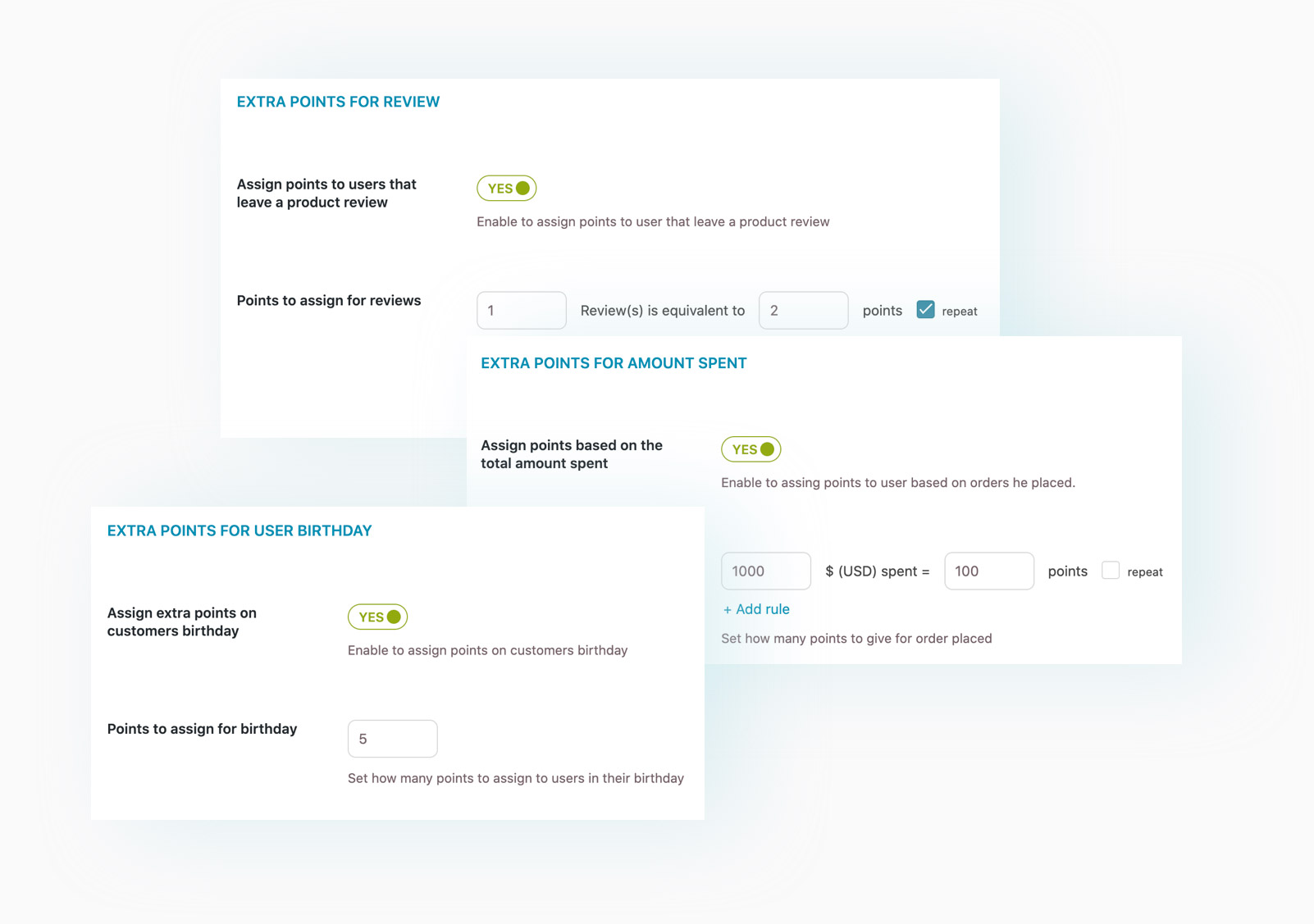 Value your shop's community
Once you have implemented some of the tools, plugins, and features, it is time to periodically review the metrics you used in the first paragraph to discover your regular customers. Has it improved? Do customers spend more and have the AOV (Average Order Value) increased, has the LTV (Life Time Value) increased, and the period to return for a second purchase decreased? These are all indications that your customers are engaging more with your store. But another goal is to expand your customer base and increase your store visits and orders. This is obviously easily tracked by checking the bank balance.
A summary to level up your store
Building up a loyal community of shoppers is not easy but very rewarding. Many experts will say it is easier to sell to a current customer than to find new ones, for sure it is much cheaper, though sometimes you need to tempt and reward them for it. Starting by recognizing who your most loyal customers are, and what they buy, is a good start. After that, you can explore how you can stimulate the next level of sales and expand your audience, whilst looking after them. Before you know it, you will build up a bigger and more robust business with a steady and healthy cash flow.
Do you want to find out more on how to increase sales and average order value? Read the Level up your Store 'What is AOV and how to increase it'. In the next Level up your Store, we will tackle customer care for your eCommerce store.