Soon after WooCommerce 3.0 release, our team has been busy and overwhelmed with code writing  🙂
There is so many news! We are thrilled about all the improvements and we would like to thank those who wrote and took part in this version release for their commitment.
Thanks to their modus operandi, that is the release of beta versions and RC (release candidate), we had the chance to update all our plugins.
A not easy work, of course, but it was worth doing it.
In this new version, WooCommerce removed a column in the order list. Many customers contacted us at our support desk wondering why the purchased column had disappeared. 🙂
First of all, let's solve the mistery:
The column was rightfully removed to improve WooCommerce performance.
To be honest, I think it is a good idea since if you work with stores that have many sales and many orders including several items, the backend inevitably slows down affecting on WooCommerce performance.
You can deduce it from the loading time and from the number on queries shown in these two screenshots.
Before and After the change, that is with and without the column.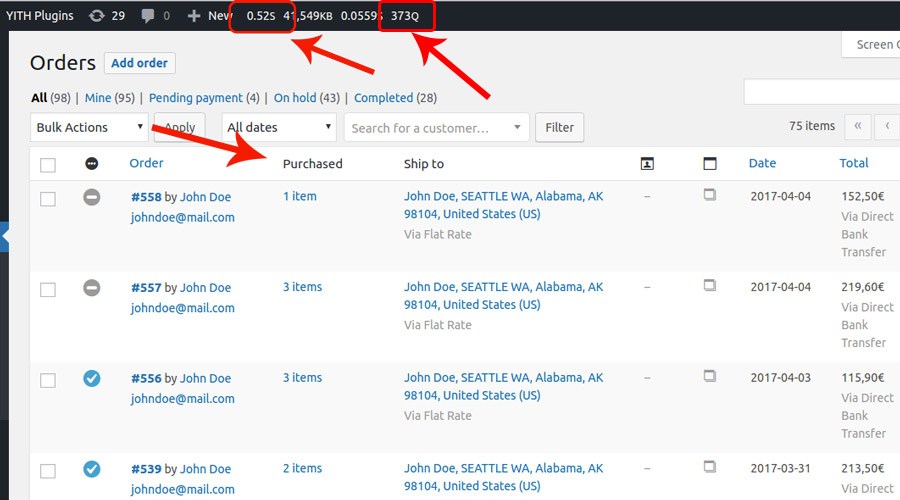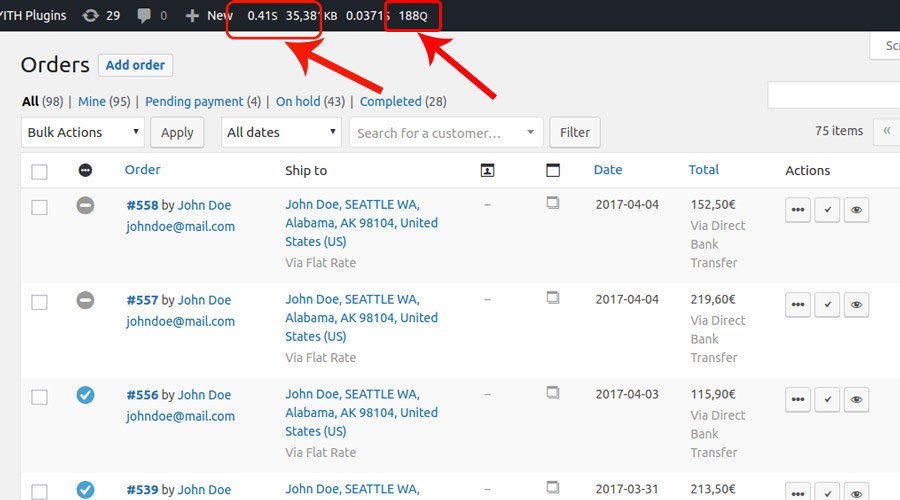 As you can see, the difference is clear. Hence we think the decision to remove it was right.
Although the performance improves, if you think this column is really needed to your business, you can reactivate it writing some good code.
To meet your needs, we developed this totally free plugin: YITH Purchased Column for WooCommerce.
After installing and activating it, you will have the purchased column again just like before.