Here we are again my dear ones.
We have not shared our results with you in the last few months, yet given your many requests, we wish to do it again.
We stopped sharing after the latest news last February, but 8 months later we are back, and we want to share with you all the things that happened during this time.
Although we put a lot of effort into many updates, fixes, and new products development, we are always here by your side.
Let's start analyzing some reports.
March: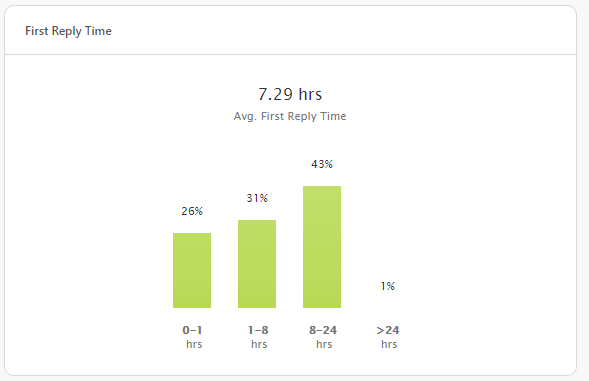 April: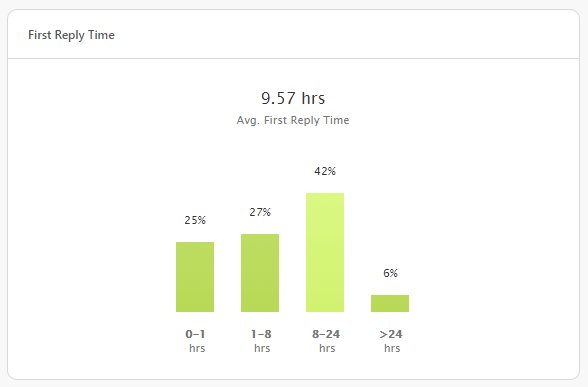 May: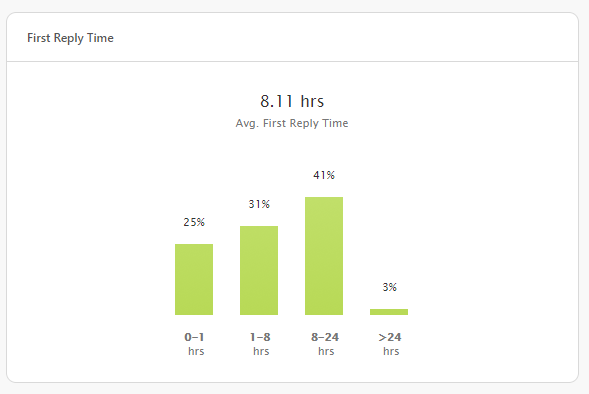 June: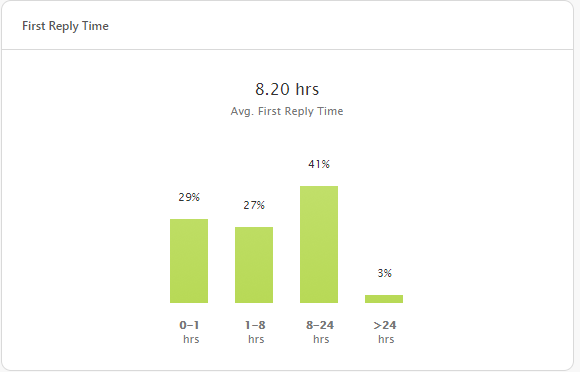 July: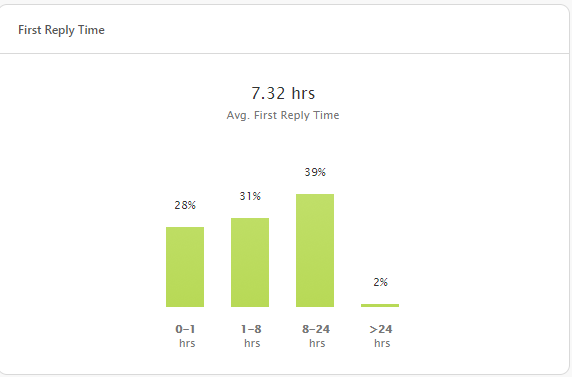 August: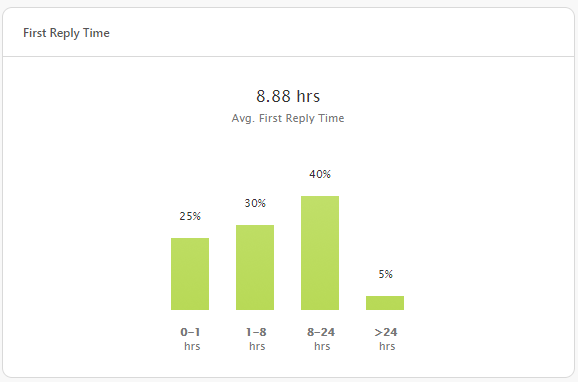 September: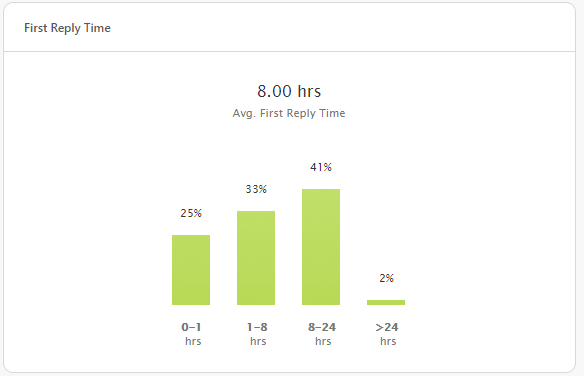 October: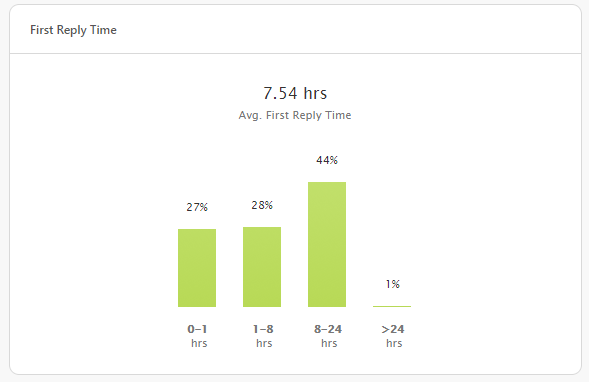 Let's try to give these numbers a voice.
Since there are many months to analyze, we prefer to make some concise diagrams.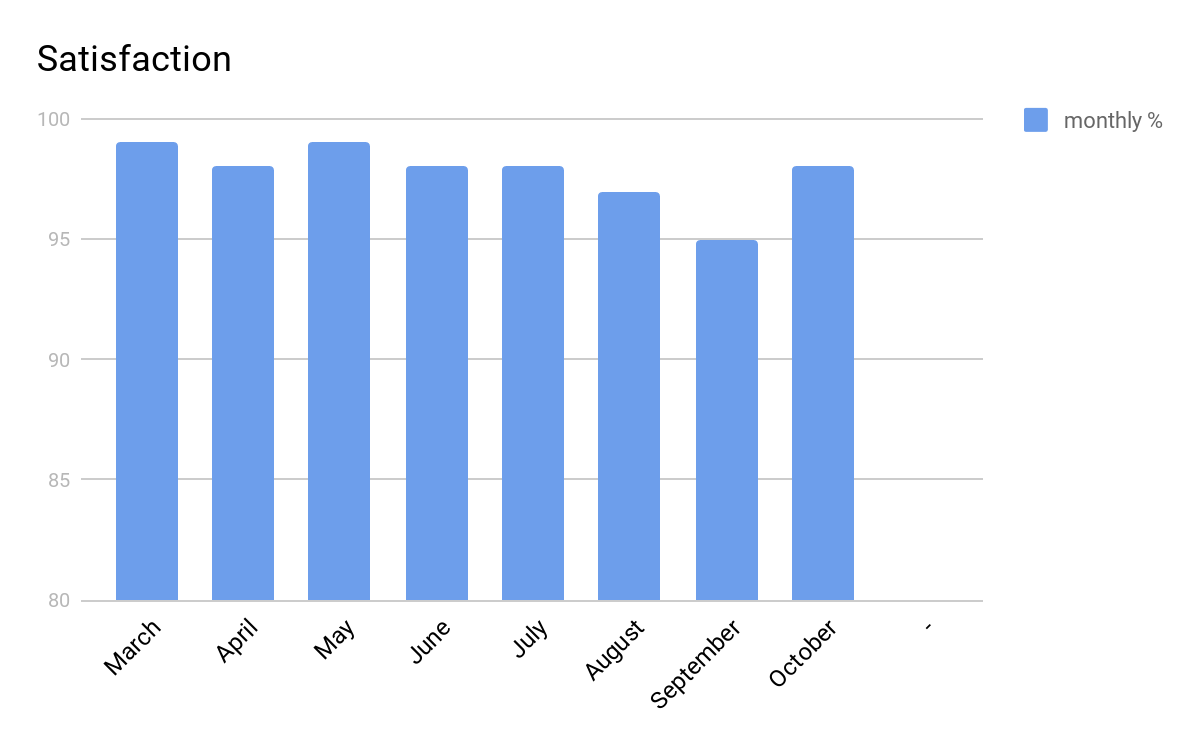 As you can see in the comparison chart, the results obtained with regards to your satisfaction for the support service, received during these months, are excellent.
There is only one sore spot in September, when we went down to 95%.
Even though many may think it still is a very high percentage, we think it is a result that needs to be enhanced.
Since we are very sorry more customers than usual were not satisfied with our service, we did our best to improve that.
Apparently we succeeded that much that we got back to 98% in October.
Summing up all of this, we can conclude one important thing, that is saying:
"we are only humans, not machines". We may not always be perfect, but we always try to perform at our best.
The number of new tickets submitted is 1900 on average, except for those months when WordPress or WooCommerce launched a new major release.
In fact, these are the months when tickets have a slight increase of 300/400. If all goes well, after releasing the updated versions of all our products, the number goes back to the usual amount.
Values show we achieved our goal 🙂
and for that we should praise the guys of the Updates team 😉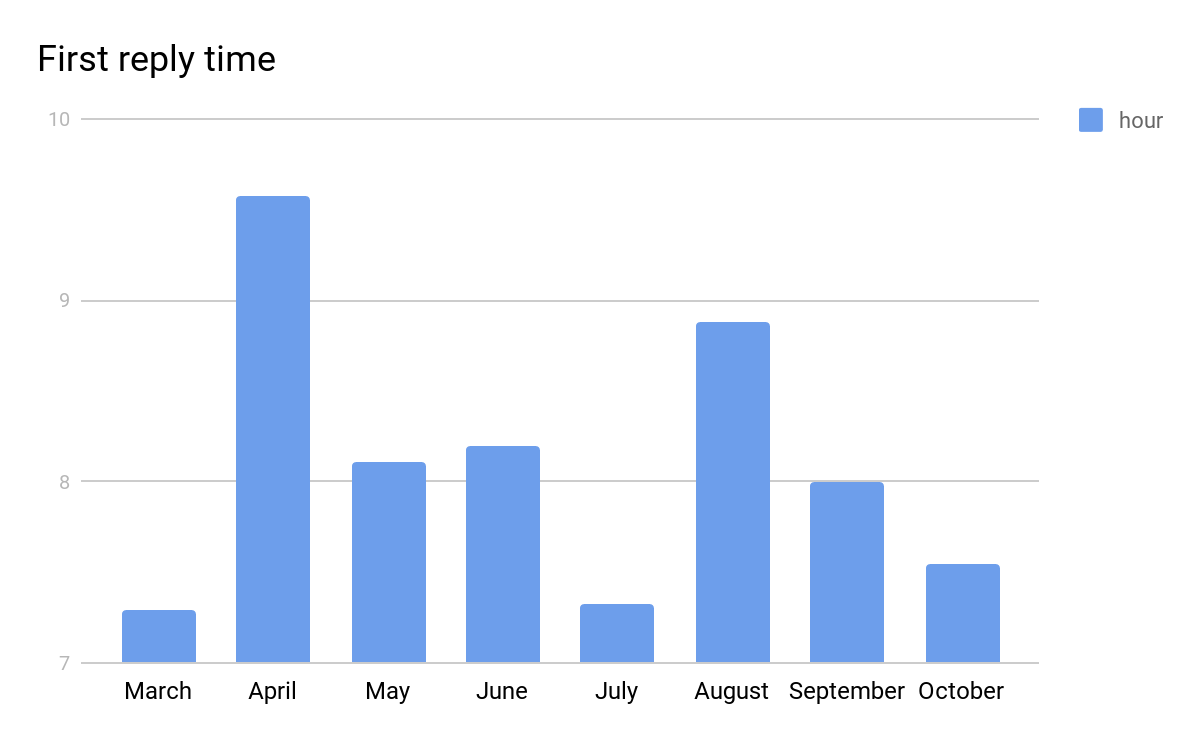 First response time has always been the essential point on which we base our support service.
For this reason, we decided in December 2016 to also work on the weekends.
Only in this way we have been able to always keep the response time below 10 hours from submitting the support request.
Also in April with its record of tickets and during our vacation time in August when our developers alternated their shifts to have some well-deserved time off.
And now, as usual, I give the floor to your comments.
A constant encouragement for us to face our work with a smile on our faces day after day.
Svnate: You are great! Always replies with solutions within 24h! Thanks a lot!
// Svante (konaboards.com.au)
Wyman: Very good!!! Giuseppe has always been a more than helpful and positive influence in supporting YITH products, thank you all
Noam: Thank you Giuseppe!! Always a pleasure getting support from you. Greatly appreciated!
Thomas: Giuseppe overlooked some stuff at first, but corrected himself in no time and delivered a 10/10 solution. Thx G
Yashwantsingh: Customer support was very good as they upgrade the plugin according to my requirements. Thanks to GIUSEPPE he made it all possible.
Traci: I've left many support tickets while working on theme and plugin customization on my test site and support has answered to my satisfaction, every one of my questions! I used Obox themes before this and now I'm sad that I didn't find YIT first! Obox stopped supporting their theme and I was left with a messy website. If I had gone with TIY from the beginning, I would not be starting over again. Thanks YIT!
Ian: Thanks Giuseppe Great support. Fixed the problem and included fix in next update.
Ahamed: didn't expect a respond that quick! kudos to you guys.
David: Never had such a fast, competent and nice support!
Guillaume: Thank you for your prompt response and responsiveness. In May I will take plugins to you thanks to your efficiency;)
J E Ong: Giuseppe has always been so wonderful and helpful, and great support at YITH. Keep up the good work!
Michael: The reply was quick with already a working solution. Impressive first contact with Yith's team!
Daniel: Simply perfect. The staff understood my request and solved it immediately. Thank you so much
Maurice: Again an awesome job. Sometimes I wonder why there aren't more companies that offer such amazing great service? Well, anyway, YITH is the absolute top! No one comes near. Thank you very much!
Ally: Giuseppe was very helpful and solved my problem within a few messages. The files he provided work perfectly. Alessandra also provided great pre-sale communication. Thanks for the great support!
Andre Ismael: Giuseppe stayed with us during a long string of messages exchange and handled the support with patience until it was completed successfully.
Chris: Thank you so much for your great support continue to keep up the great technical support you offer and are very very responsive with, i never have to wait too long for a response to any of my tickets and you are very detailed explaining things to me and helping me through the process.
Jean: Really good support, resolve my problem and be able to upgrade the plugin with a new version in few hours. Impressive. Thanks a lot!
Repar: High quality customer service. Giuseppe has modified le css quickly and the result is amazing. Thanks
Josh: Very patient and knowledgeable. Great sounding board also.
Even when the problem ended up being me, and nothing really to do with YIT.
Webmastercomprawebs: Working on Sunday? incredible The best technical service, for its speed and because they always have the correct answer.
Kevin: Genuinely great service! Couldn't build my site without them! Thanks Giuseppe / Nando!
Jeffrey: Excellent Products, service and support. These guys helped me out when I was in a pinch. And, unlike most theme and plugin support you find out on the web, they didn't make me feel stupid or act put out by my request. Armando was particularly helpful helping we tweak the Remy Theme to fit my needs. He definitely went above and beyond! These guys really know WooCommerce. If you have a ecommerce project, this is the place to get themes and plugins and excellent support. One more time… THANKS Armando!
David: Giuseppe was brilliant! Thank you very much 🙂 You've definitely managed to secure my future business!
Nuvoledibellezza: Il supporto Yith è sempre molto affidabile. Veloce e preciso nelle risposte, gentile e cordiale e soprattutto…risolvono sempre i problemi! Grazie di cuore!
Teodor: Giuseppe, the guy from support, was quite helpful, treated the issue with patience and finally solved my problem successfully. Thanks again!
Idan: Hi!!! I want to kiss you!!!! thank you!!!!! you have the best support ever!!!!! I wish all the companies were like you. thank you thank you thank you!
Jon: I love using YITH products, because they work and the support is the best in the industry.
Jeans: Top solution! Others will just answer "Not our problem" – Here i found a solution i searched a long time…
Romeo: Antonio was such a great help! He helped me develop a new addition to this plugin, without even having access to my system. I definitely will recommend yithemes!!
Aaron: Francesco was really helpful and I appreciate his assistance. Yith has been fantastic with communication and support. Couldn't be more grateful. Thank you Francesco!
Pvo: I would like to thank to Armando. He is really a great supporter, he answered all my questions and helped me with my site. Thank you!
Aaron: Thank you so much for your help and support! Thank you for making it easy, not just by explaining what needs to be done but also taking your assistance a step further and providing everything needed to action my request. I'm truly grateful!
Florence: I already posted a review, but you guys have really great customer support. There were a few reasons I asked for a refund, but support did some customization and it works perfectly now. So thanks!
Ryzhikh: Great support. And Alberto Ruggiero is professional. Pleasure to get such fast and accurate support. Thanks.
Ronald: Your team is always friendly and professional. Very patient, especially when pointing out the obvious. Thank you for always making a person feel valuable.
Kimberly: As always Giuseppe has exceeded my expectations! I really appreciate his support more than I can say! Thank you!
Georgios: Thank you very much Carlos for the immediate response and assistance to solve the matter. It has worked fine.
Benny: I have to mention the professional and quick service I received, I asked to match several elements to the format we use. I was pleasantly surprised at the speed and professionalism you gave us, Thank you all, Keep going
Andrea: The technical support manager was professional and competent. He has solved all the issues in a short time, providing all the necessary explanations.
Ronald: Compared to the 'standard' WooCommerce extension, Yith actually solves problems within a few hours instead of a standard reply after 24 hours before waiting days for a fix. Impressed as always!
Peter: You can always judge a company by the way they deal with an issue – no matter how small. I installed the points and rewards plugin without a hitch and got it set up in no time but could not get the correct monetary value to display on the product pages. Despite me providing incorrect FTP details you persisted and got the problem solved really quickly. Good plugins and great support – thank you Salvatore.
Noam: Excellent support!! Good people!! Keep improving your existing products, add additional features and you will always be the preferred choice for WooCommerce plugins.
Josselyn: If the team take care like that of our ideas and put in production, YITH will be the best WP team !