We already talked in previous articles about the difficulties of offering variable services in e-commerce stores.
This is different from products with fixed prices that we can simply display, what if we wish to offer custom services?
The simplest most correct answer would be to sell services after quotations requests, deciding the price according to the services requested.
This system does work, but unfortunately even in this case we might find ourselves lacking a few pieces of information required to actually set a fair price.
Consider some of the following circumstances in which we need to be able to see what we are going to be working on exactly:
Text review or translation
Code and programming language review
Transcripts
Portraits
Video Editing
Photo Editing
…and more
If you can't have direct control over the things we are going to be working on, an unpleasant scenario will arise in which I'm offering the same price for all of the services of the same type, asking too little for some (thus losing money) and too much for others (thus losing customers and getting a bad reputation).
In the end, these are all jobs which require you to see goods before being able to establish an estimated price… so what can you do in this case?
In order to fix this, we are going to use two plugins.
Required Plugins
Let people ask for a quote
The first and most obvious thing to do is turn a regular store into a showcase where customers can ask for quotes for your services.
In order to do this, you need to install and activate YITH WooCommerce Request a Quote.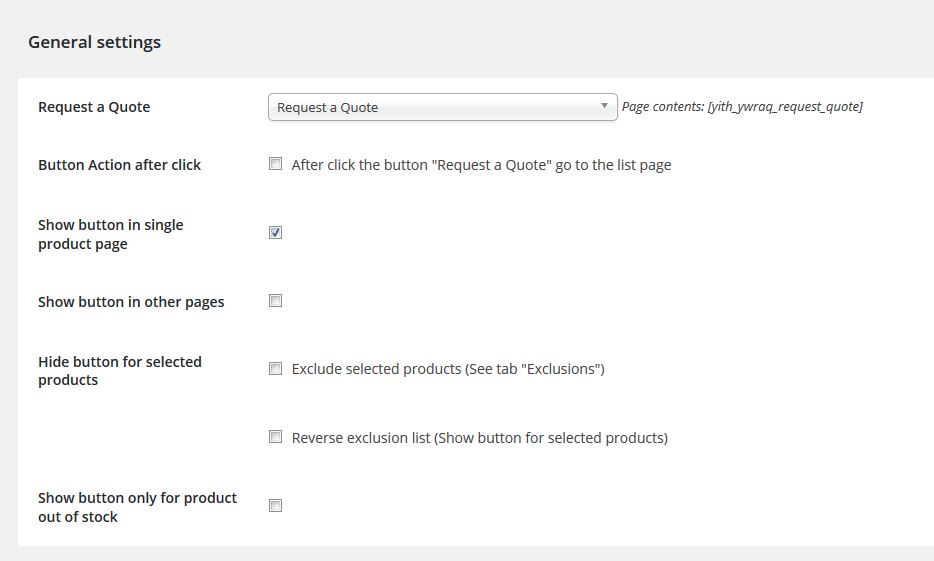 This plugin allows you to add an "add-to-quote" button on the product page, so that customers can send the quote request including the products and service requested directly to the admin, which will decide the price and send the offer.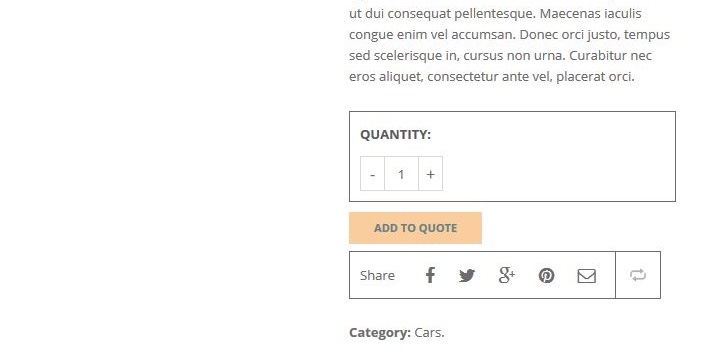 Products will enter a list that will get sent to the owner of the store, who has full freedom in terms of customizing the request form, in case he wishes to ask for specific information about the order or service: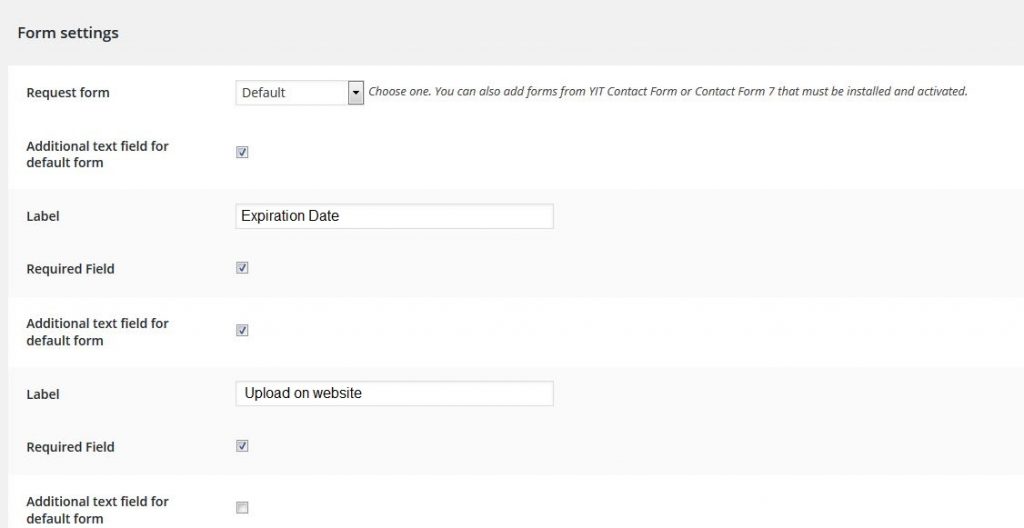 For this specific case, I asked for the expiration date for the service (urgency comes with a price) and the upload on a website of the finished product.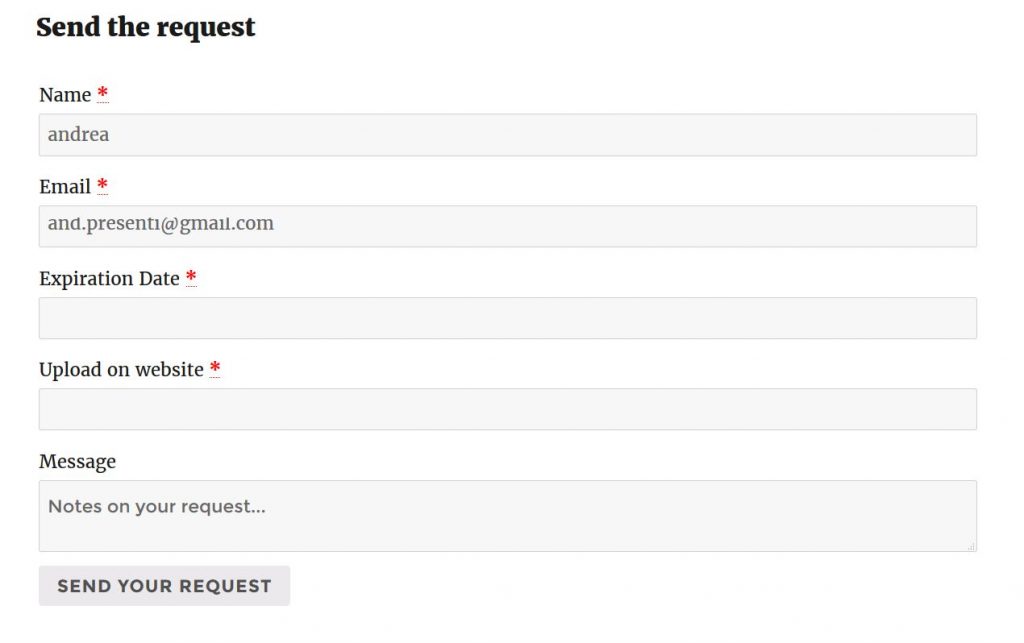 This is the starting point, now how do we receive as an attachment the file we need, in order to be able to set the price more precisely?
Let's use our second plugin
WooCommerce: Allow your users to upload files
Once YITH WooCommerce Uploads is installed and activate, you can offer your customers the opportunity to upload a file to the product page or selected order: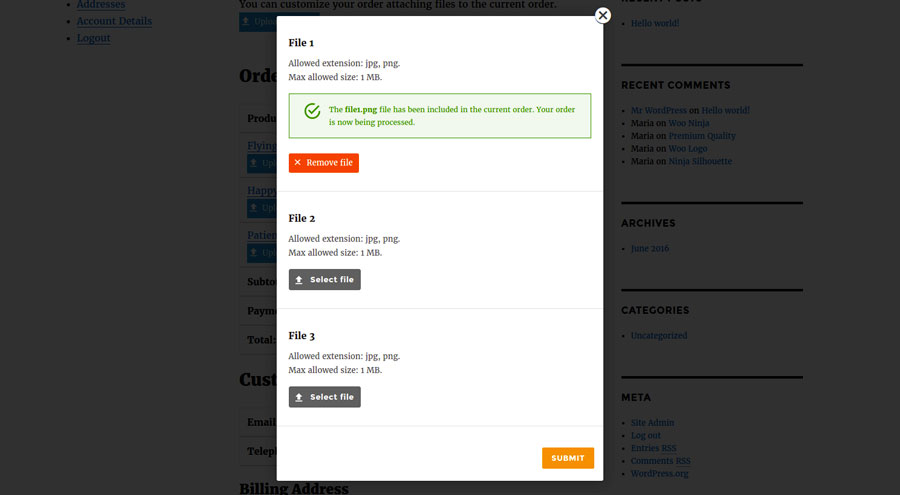 And the chance to choose the file types allowed and their maximum allowed size saves you from unwanted uploads: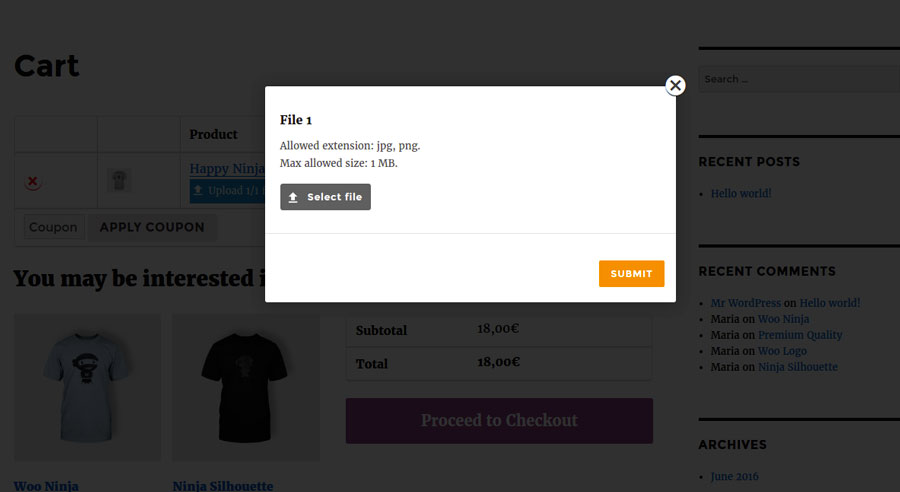 And this is how, combining these two plugins, you can allow customers to request quotes by uploading their own files and offer custom prices, so that you'll never lose income or customers again.