September begins and we finish, like many of you, our vacation season. Yet, that doesn't mean we haven't been working on some great updates. Quite the contrary; we were able to share with you some great projects like YITH Booking and Appointment for WooCommerce 4.0. In addition, we were also been able to solve your doubts, with a total of 2005 tickets with 1 hour and 38 minutes average response.
Do you want to know what's new in YITH? Don't miss the following new features.
YITH Booking and Appointment for WooCommerce 4.0 is here! With an improved structure, we implemented the use of modules that facilitate usability and enhance performance. Some of the existing features have been converted into modules that you can enable or disable according to your needs. Moreover, we have added the "Resources" module through which you can, for example, let users choose a specific consultant or doctor or hairdresser for their appointment or a specific room in a house you offer for rental. To learn more, visit the plugin page and its live demo.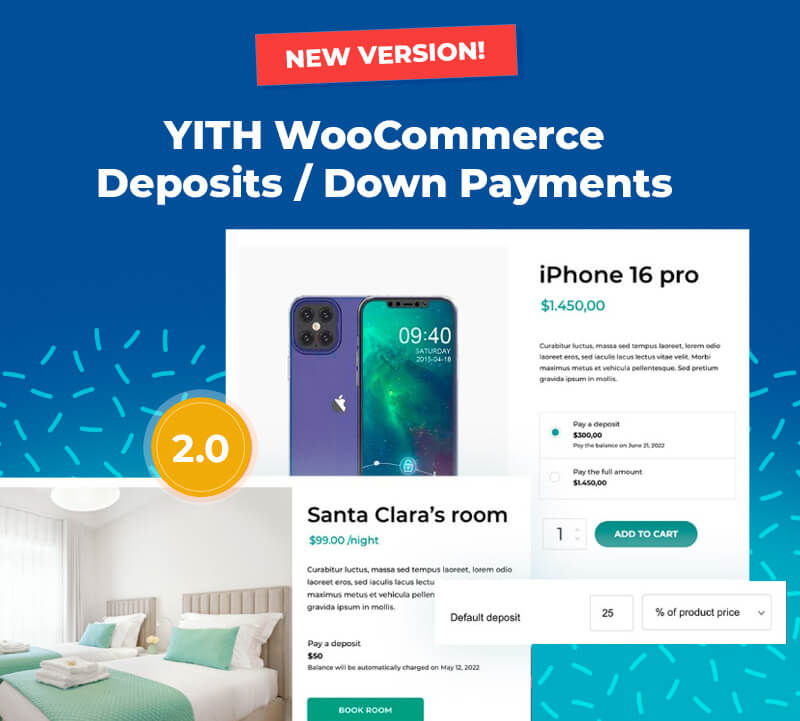 In addition, the release of YITH WooCommerce Deposits / Down Payments version 2.0 has brought some new features that highlights the integration with Stripe, to automatically charge the customer's credit card for the balance order, and Booking, to allow users to leave a deposit for bookable products and pay the balance at a later time, for example, 5 days before the booking start date. You can find more information on the plugin page.       
Back in July, YITH WooCommerce Multi Vendor / Marketplace 4.0 was launched and we have continued to upgrade it over the past weeks. If you want to know all the new features of our plugin, don't miss the article we have prepared for you to discover the 6 amazing improvements in the new version of Multi Vendor.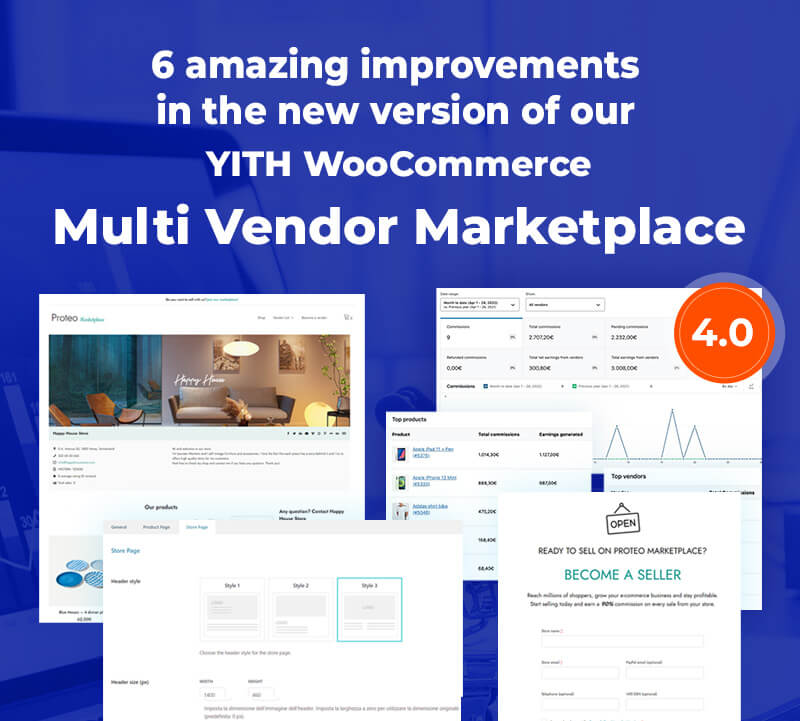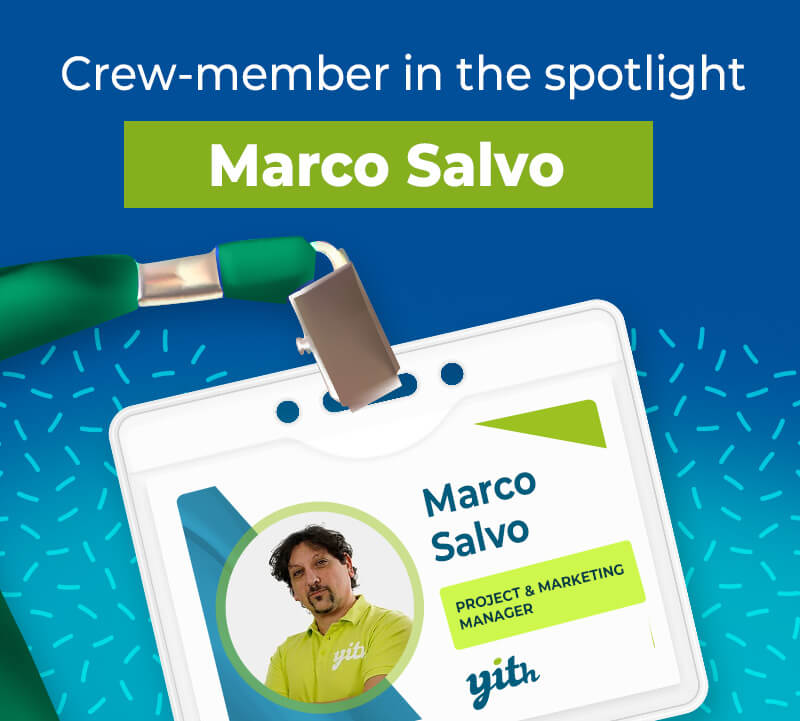 For August we also wanted to highlight a member of our team: Marco, much more than a SEO expert! Maybe you know him for being the face of YITH's YouTube channel in Italian, for his own channel on this platform, his presence at WordCamps or his great track record. Anyway, if you haven't seen it yet, get to know Marco's story on our blog. You won't regret it!   
As every month, we worked on small updates and also didn't want to miss the monthly update of WooCommerce, this time version 6.8. We are already working on the next one and on the next versions of other plugins like Bulk Product Editing or Added to Cart Popup. Remember to keep your site always up to date! If you want to know more, take a look at our latest updates.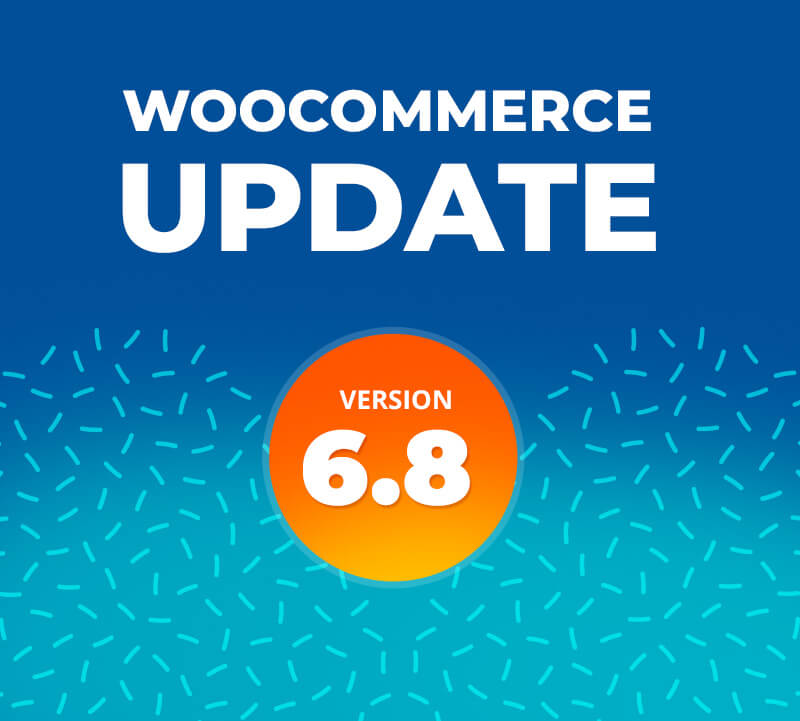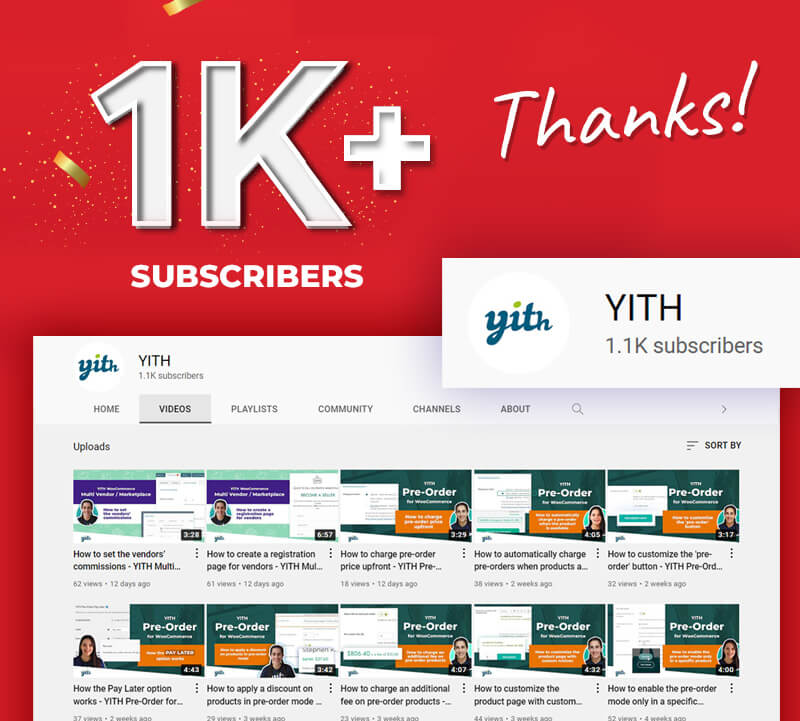 As every month, we wanted to highlight one of the many comments received. Thank you for all those messages of encouragement on our social networks or Trustpilot that help us improve our everyday work. These are a boost for us. Another month that we focus to give you the best products, services and tools to help you succeed in your e-commerce. Without you, all this would not be possible.