New year; new challenges and new goals. 2022 started and we didn't want to waste a single minute of this new year. We have continued working on big and small updates and we have not lost the main goal: to take care of you day-by-day. That's why we didn't want to lose the good dynamics solving a total of 2192 tickets with 2,48 hours of average response.
January did not bring as many new features as usual because we are focused on big updates like YITH Pre-Order for WooCommerce. Even so, here we leave you the news of the first month of 2022:
The first weeks of 2022, we decided to extract all the relevant data of 2021 and we made a summary for you to know with total transparency how our year was. Updated plugins, total users, new plugins, YouTube project, and curious data, such as the drastic change in the lifestyle of our CEO, Nando Pappalardo. Are you looking forward to see our 2021 in numbers?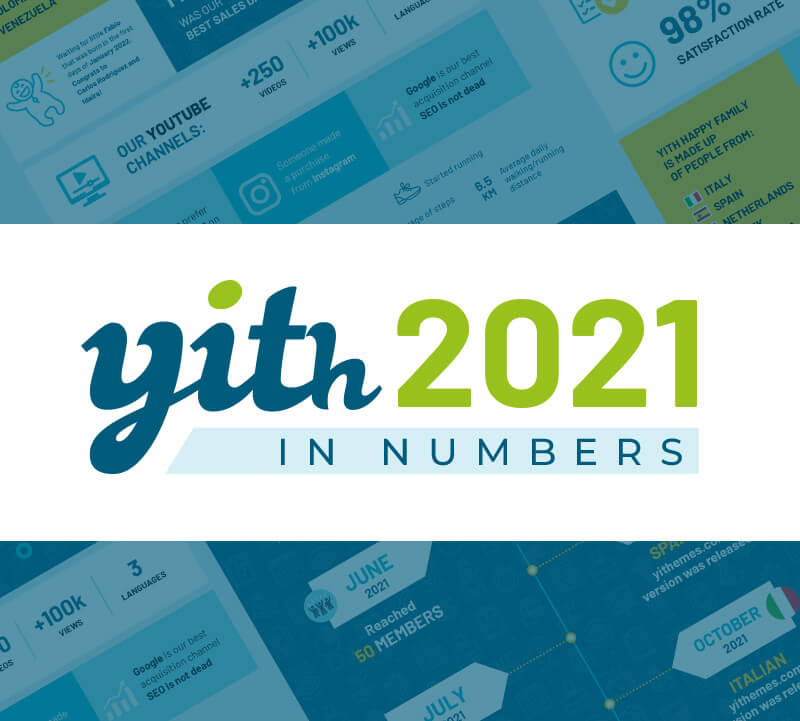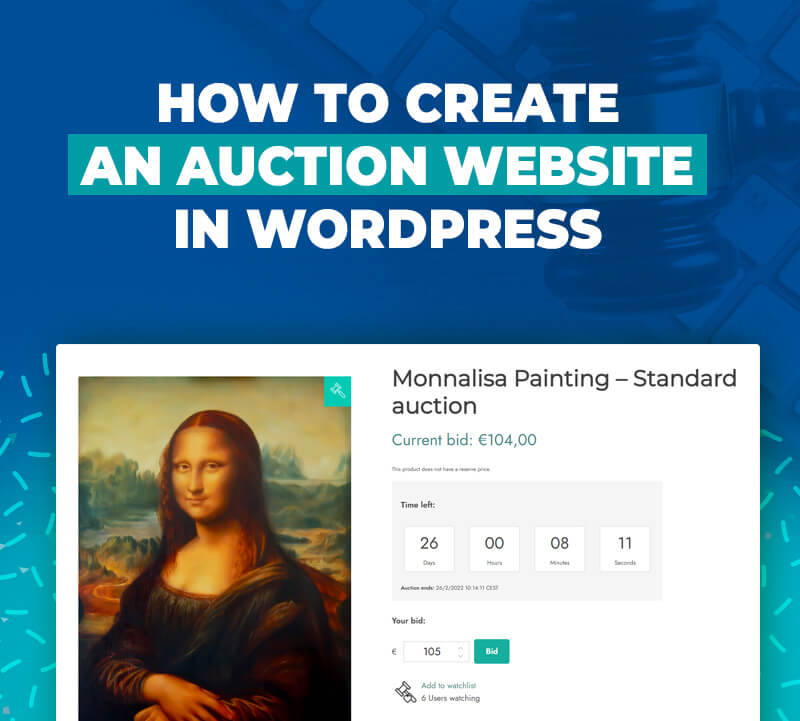 Thousands of businesses sell their products or services through auctions. One of the most recognized and best performing is, without a doubt, eBay. Do you want to use this powerful tool in your e-commerce? We have prepared for you an ultimate guide on how to create an auction website with WordPress. You will learn about the different types of auctions, the pros and cons of this system, and essential plugins such as Auctions or Stripe. Check out this interesting guide.
Before the end of 2021, we celebrated version 3.0 of YITH WooCommerce Dynamic Pricing and Discounts which brought with it some interesting new features. It wouldn't have been possible without the efforts of YITH, but especially Salvo, the head behind this plugin and this crew member highlight. Our friendly and intelligent developer is not only the unseen face of this plugin, but also of others like Tab Manager. Want to know more? Don't miss it!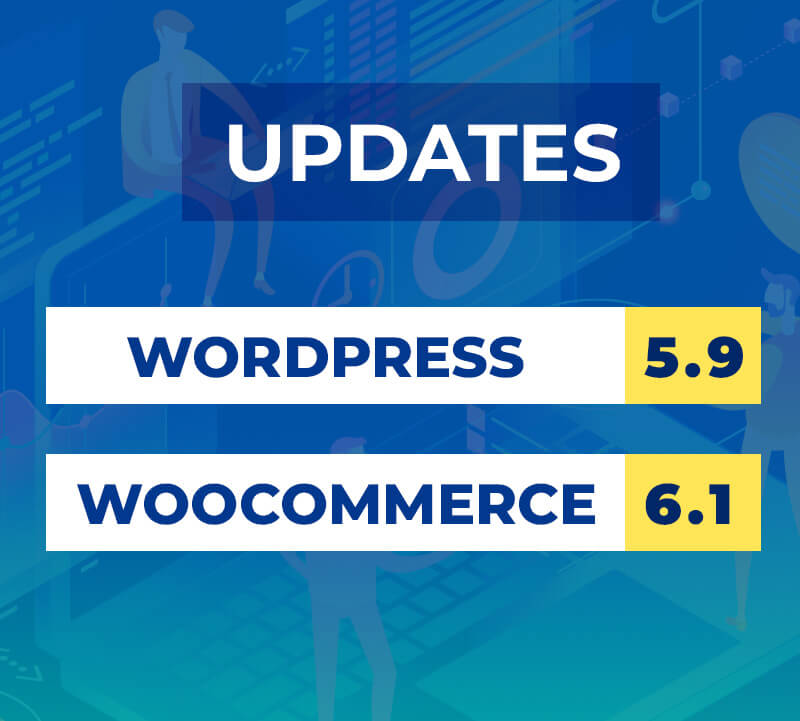 New uploads of our YouTube videos have been made in three languages to make the setup process easier for you. This time you can find a list of YITH Booking and Appointment for WooCommerce videos. Remember: you will find everything in YITH, YITH ESPAÑA, and YITH ITALIA.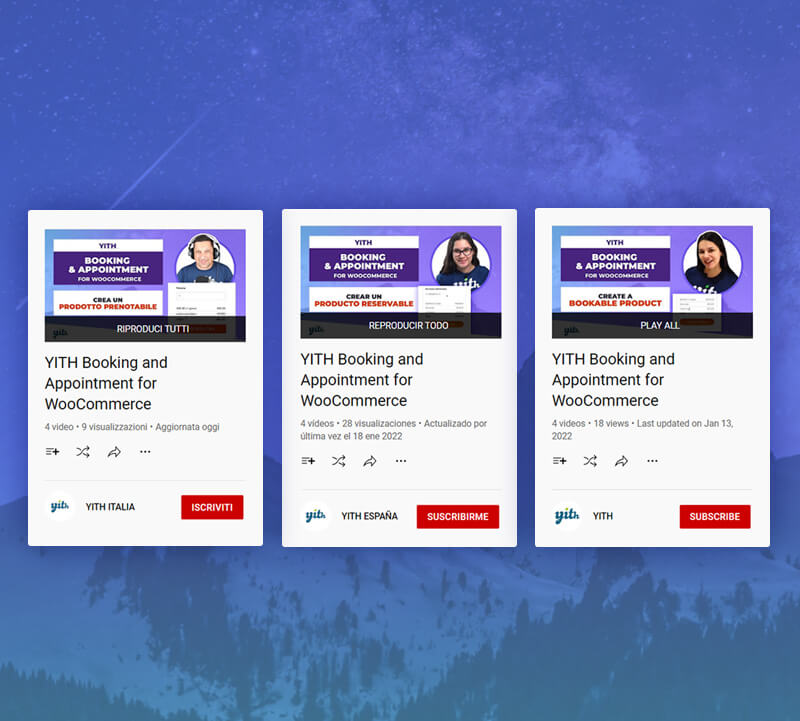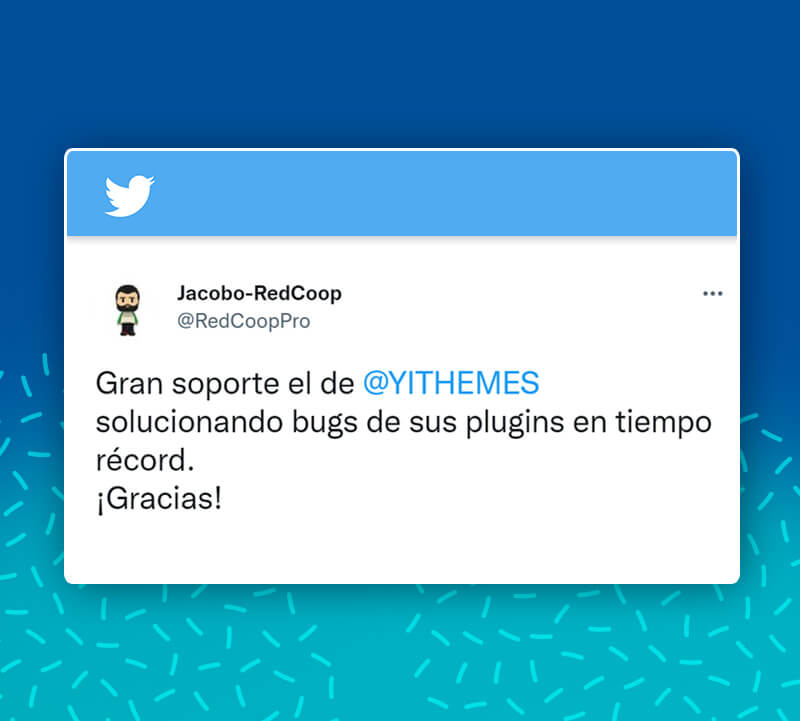 As always, before we finish we couldn't forget about you. Thank you for taking part of your time to write wonderful comments like the ones we found on our social networks or Trustpilot, as well as messages that help us to improve day-by-day. One more month that we're proud to be here, to give you the best products, services, and tools to help you succeed in your e-commerce. Without you all this would not be possible.