November is coming to an end, one of the most beloved months for many of our customers. We leave behind the discount of Black Friday and Cyber Monday, and we begin to decorate our homes (if we haven't already done so) with Christmas decorations. We continue to improve to bring you the best products and tips for this festive season.
This month we solved a total of 2519 tickets with an average response time of 2,73 hours. Once again we thank you infinitely for your continued support.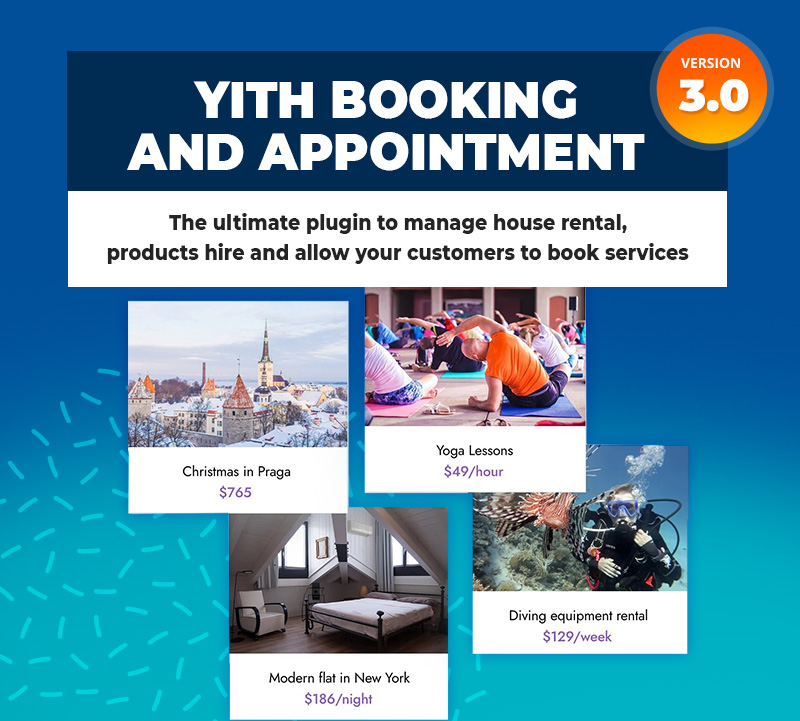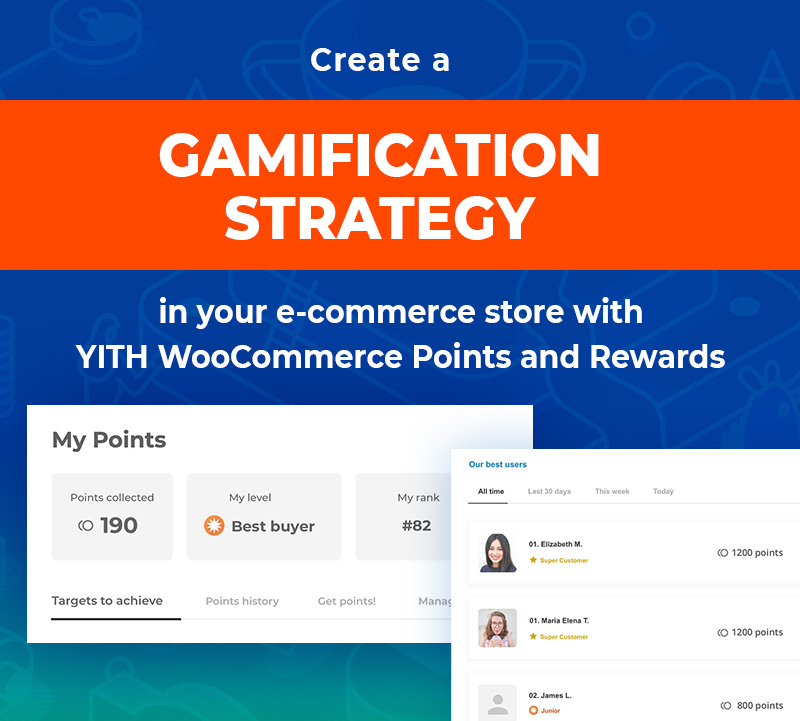 But this update didn't come alone. It came with another important update: YITH WooCommerce Points & Rewards. You can create unlimited levels to rank your customers, advanced point-awarding rules, the new "extra points", among others. In addition, you can make a public ranking of users and their points. Did you know that the key to gamification is competition? In this update, we attach great importance to "gamification". If you want to know more, we suggest you read the article on how to implement a gamification strategy in your e-commerce.
These updates came at the best possible time: just before or during Black Friday. We had a 30% discount on our entire store but, in addition, we shared an interesting article where we talked about some of the best integrations in our product catalog. Gift Cards and Multi Currency Switcher to internationalize your store and sell gift cards in different currencies; Booking and Deposits to ask for a deposit when they book on your site, etc. Learn how you can benefit from this combo.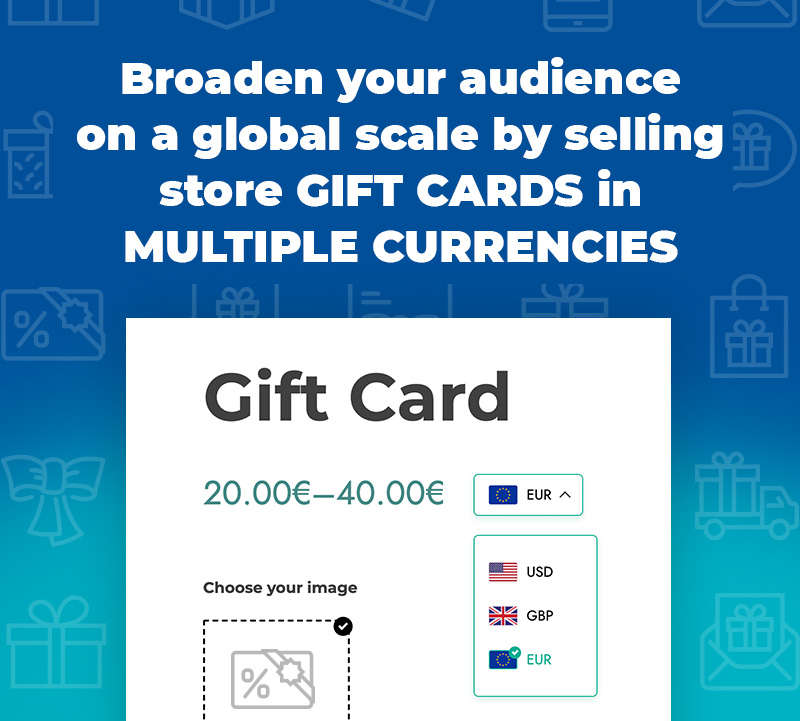 As we started a month of eCommerce sales we'd like to share with you the first of three instalments of 'Level up your store'. In this first instalment, we wanted to help you understand the scale of the wishlist opportunity, create issue-based offers, provide quotes for custom products and work on a recurring income model. There are two more to go – are you going to miss it?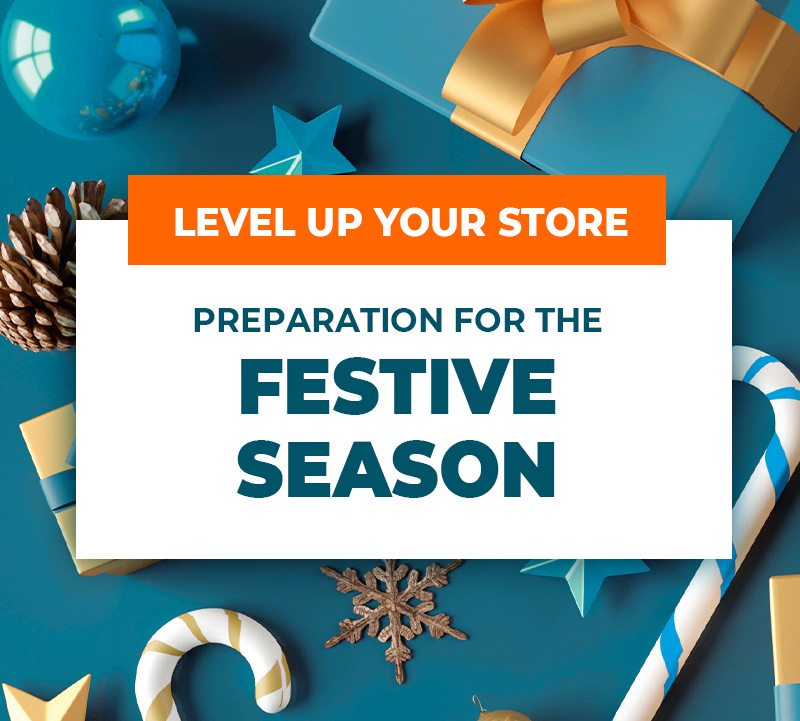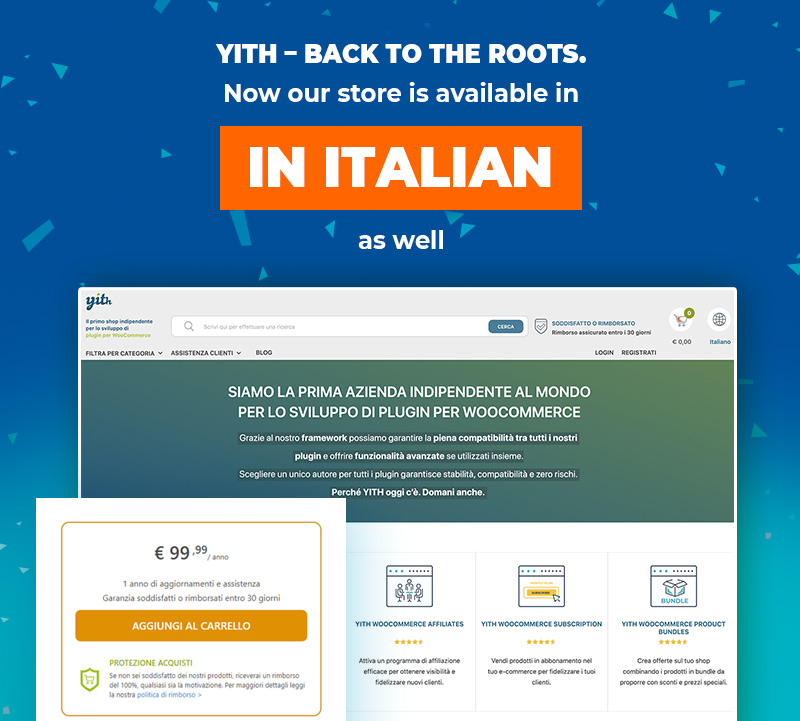 Also, still with the hangover of the good news of October, we share the official presentation of our website in Italian. We went back to the roots and after a long time of work, our store is now available in English, Spanish and now also in Italian. Haven't you visited it yet? Maybe it's time.
And following on from this, we created a small summary of what we experienced at WordCamp Italia in the month of October. In this great event (and really special for us) we were able to participate in two talks: the first one by Francesco Grasso, one of our Italian developers, and another one by our CEO, Nando Pappalardo. If you want to see these talks again or know more about this event, don't miss this article.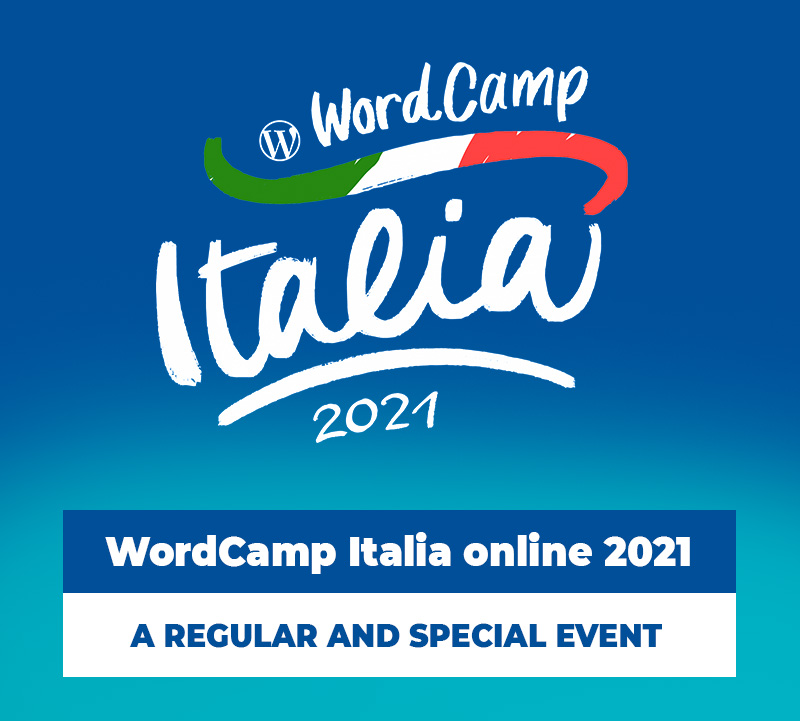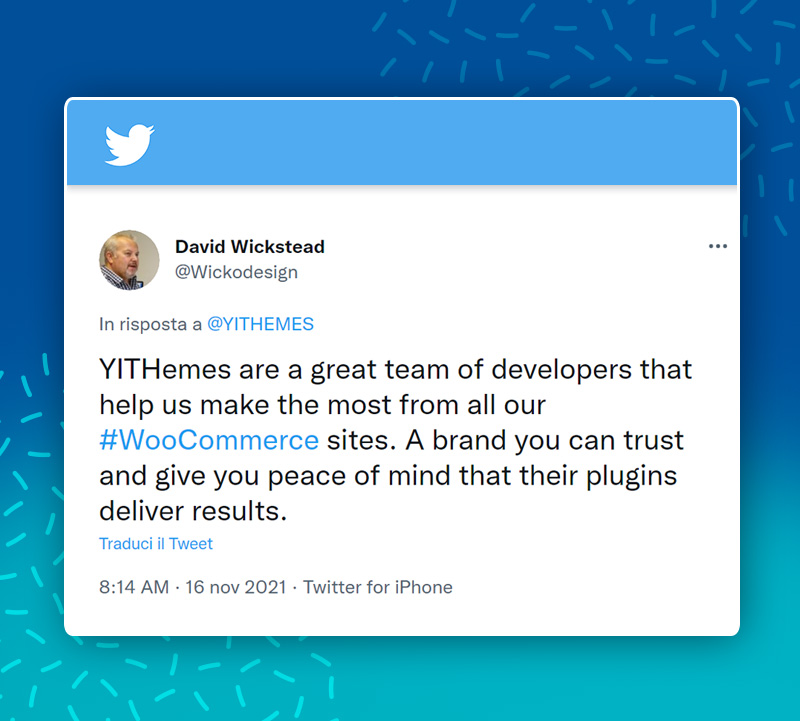 To finish, as always, we wanted to thank you, our customers. Without you, we would not be here and we would not try to do our best every day. And, also, thank you for using part of your time writing such wonderful comments like these that we found on our social networks or Trustpilot. One more month, we keep working to give you the best products, services, and tools to help you succeed in your e-commerce.