70% of online customers search information about physical stores and use the store locator tool to get directions.
Even though many users rely on Google maps to locate physical stores and get directions, most of them prefer visiting the store's or company's website and use the store locator tool to get correct and up-to-date information.
There are people who use the store locator to find the closest shop, to check the opening hours, or find the Customer Care contact number, or people who use it to spot which shop offers a specific service or sells a specific product category: there are manifold reasons why users search online before buying.
Our YITH Store Locator is an all-inclusive solution to all these needs.
Create countless shops with custom information and highlight the featured shops
You can create as many physical stores as you wish and set address, opening hours, contact details, description, custom image for each of them. Finally, you can also choose the shops to feature and that will show up in the first two search results.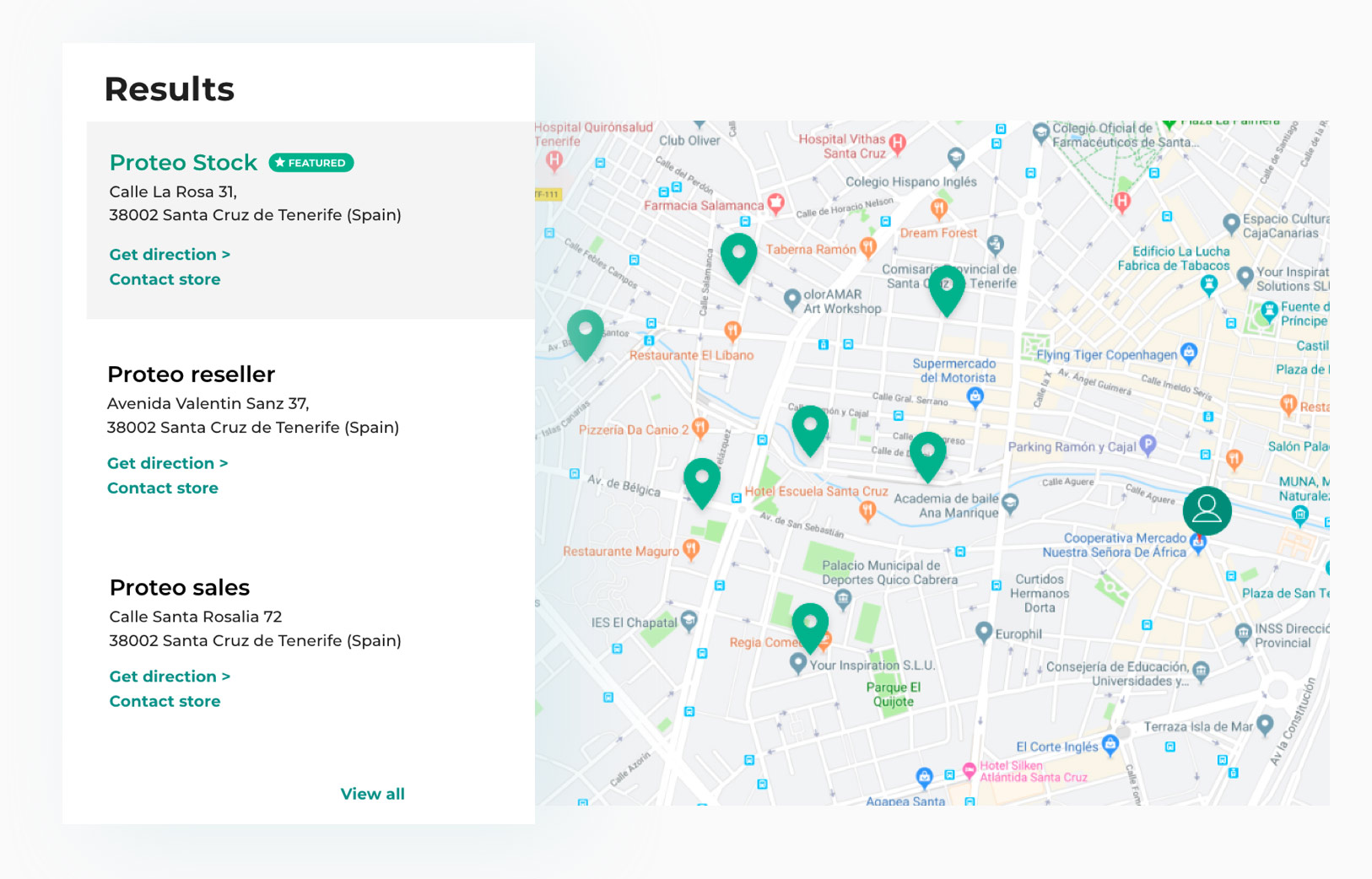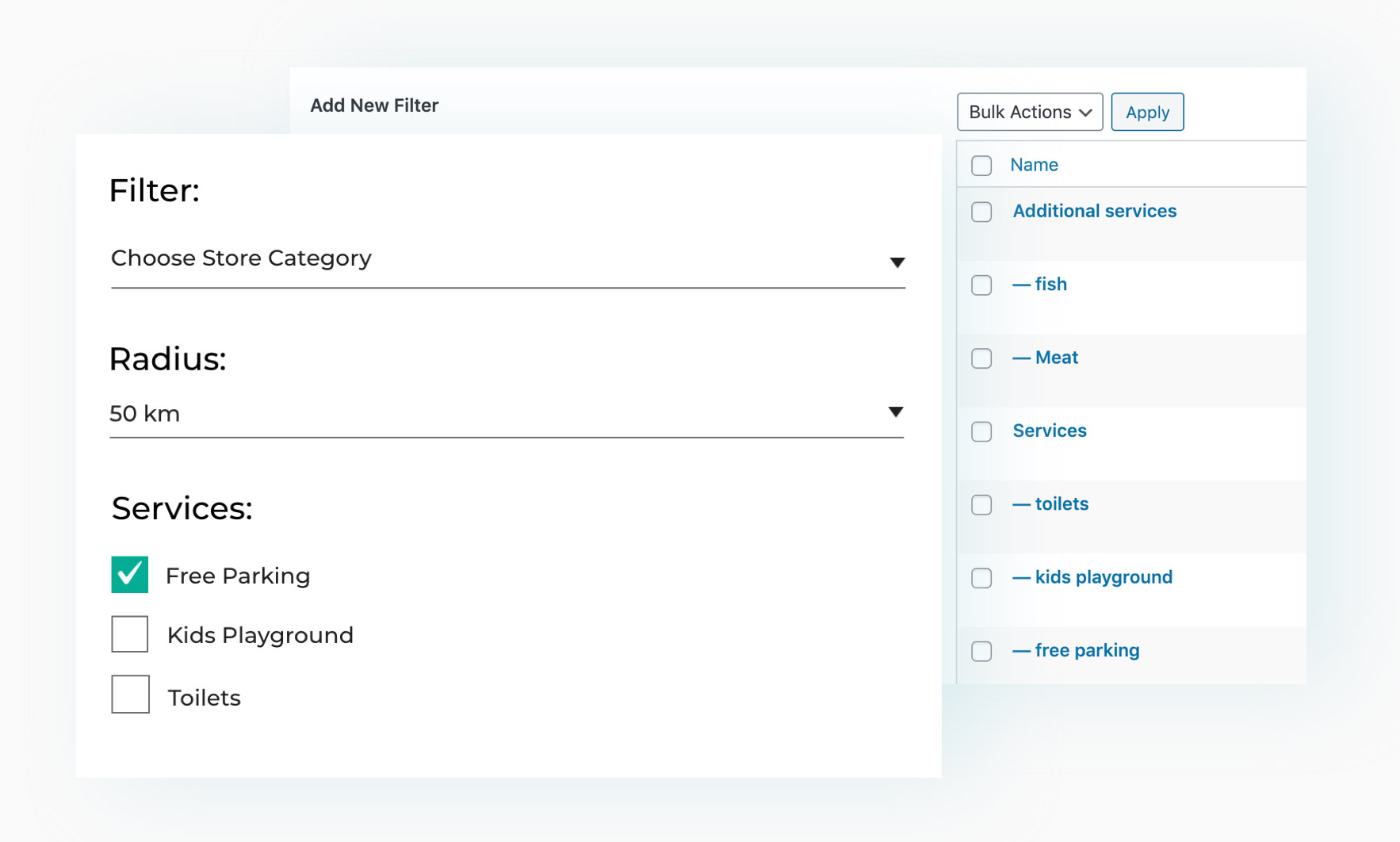 Create categories and filters to let users make an advanced search
Create countless filters for the services you offer (home delivery, free parking, toilet, garment collecting etc…) and for specific product categories, so to help your users find and get to the shops that offer the products or services they actually need.
Allow users to activate the geolocation and to get tailor-made information based on their current location
Enable one of the most useful and popular options: thanks to the geolocation, people who search your shops in the store locator can get tailor-made information based on their current position without having to add any information manually: just one click to find the closest shop, see how far it is and what the recommended route is.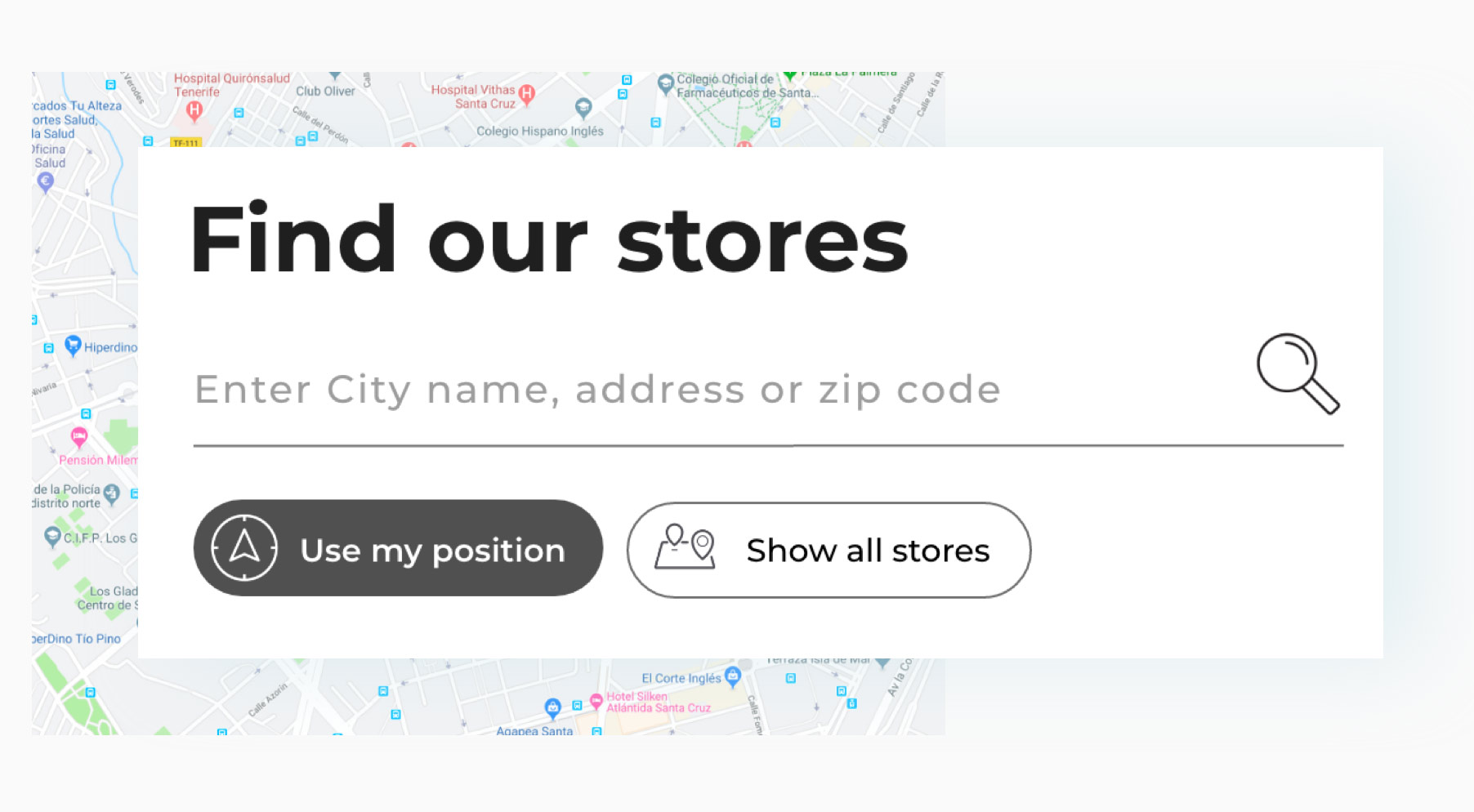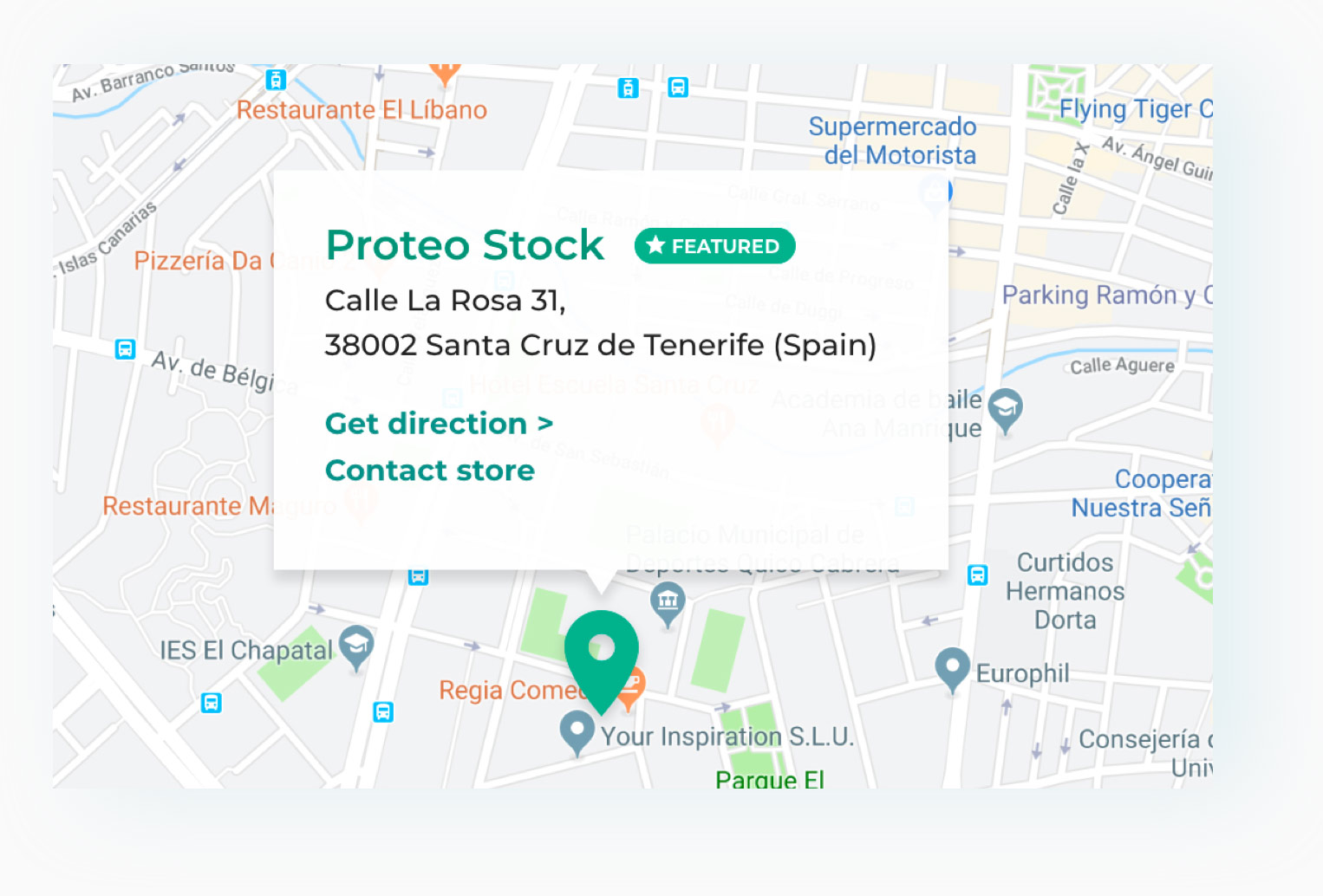 Activate a modal window to show details on click or hover
Provide information instantly by enabling a modal window that will show its name, address, contact links and directions as soon as you click on or hover the shop location pin on the map.
Create dedicated pages for each connected shop, including contact information, forms, pictures etc…
Improve the user experience and your stores' ranking on Google by creating pages with custom content, detailed information on each shop, contact forms, pictures and much more.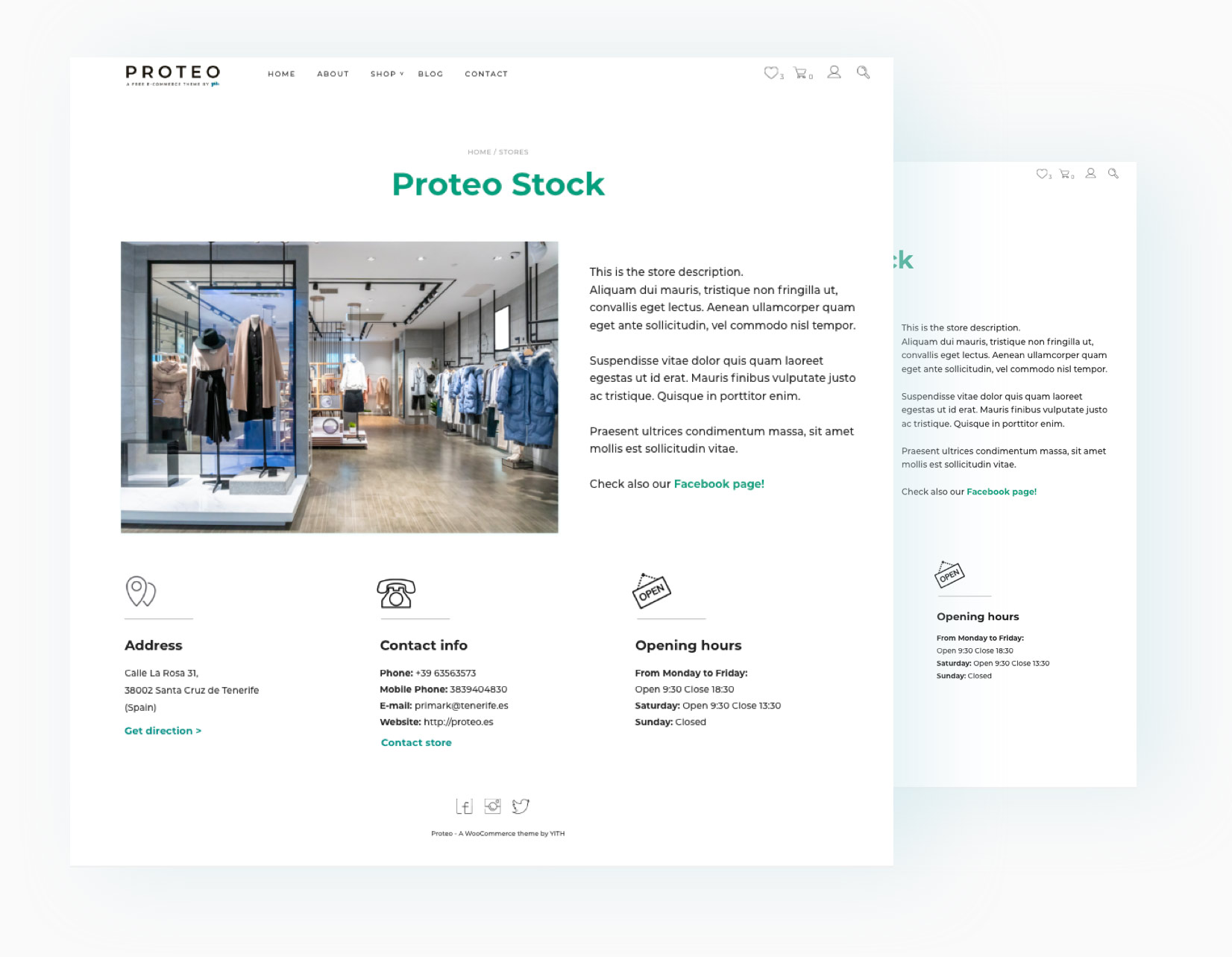 Offer a quick and powerful instant search option
Whenever users type the address or name of a location into the search bar, they will be able to see results in real time. This makes the search process quicker and easier and improves the usability and the user experience of your store locator.
Fully customize the options available in the map
Upload your custom pin icon, set the zoom level, the default position on the map, the search radius, the number of shops displayed in the search results, specific information to show etc. The plugin offers an advanced panel with all the necessary options to customize the store locator based on your needs… and on your customers' needs as well!