Boost your sales starting now thanks to an easy and efficient booking system!
YITH Booking and Appointment for WooCommerce was one of our most requested plugin, which is why we were able to shape it around your needs!
This plugin allows you to create a dynamic booking system, the price will be processed in real time according to your customers' requests. This allows you to arrange your bookings by date, period or season, number of people involved and much more.
YITH WooCommerce Booking also allows you to perform targeted searches on your website, using advanced search filters such as data, number of bookings, location, and services.
You will have a clear and effective view of the bookings in your website and have the chance to arrange your requests using a number of filters such as date, period, checkout date, name, family name and much more! You will also be able to export the bookings in your website in CSV, ICS, or PDF and see the full schedule of your work!
This plugin also offers many other features that will help you customize and optimize your website, such as a specific way of handling your booking emails, the chance of adding a map, a detailed booking checkout system, an included booking theme, Google Calendar and the synchronization with external booking services through ICS.
Quick info
Requires:
WordPress 4.5 or higher
Compatible up to:
WordPress 5.x
Requires:
WooCommerce 3.2.x or higher
Compatible up to:
WooCommerce 3.6.x
Minimum PHP version:
5.6
Version:
2.1.2
Released:
2019-04-23
100% WPML Compatible:
yes
Translation ready:
yes
Languages:
English, Italian, Spanish, Dutch, French
Support to:

All YITH plugins except for:
YITH WooCommerce Product Bundles
All YITH themes
WITH
YITH BOOKING

YOU CAN:
Create fixed booking units
or give users the freedom to choose the duration of their stay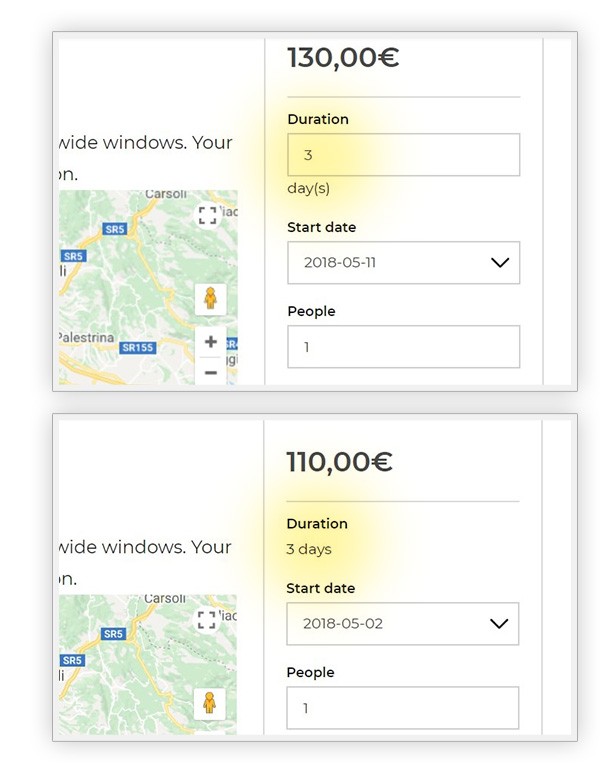 Avoid unwanted bookings
and set the minimum and maximum duration for your booking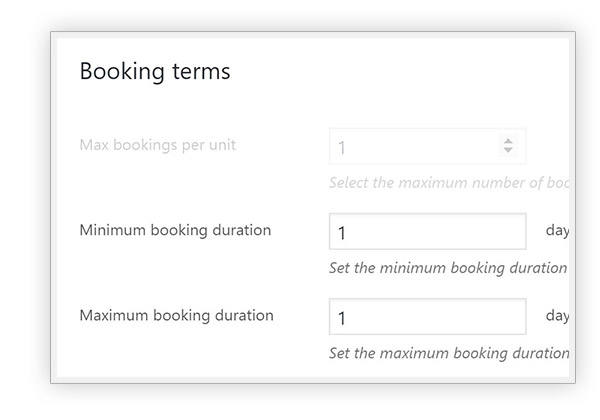 Accept booking requests immediately
or only after the admin confirms them
Create bookings with different durations
by months, days, hours, and minutes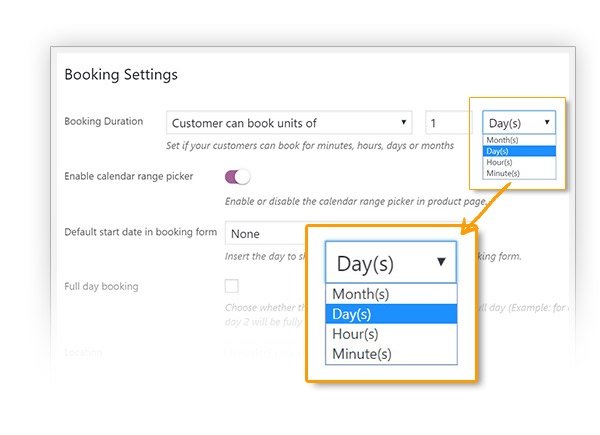 Set all day feature in your products
to include the last day in the booking duration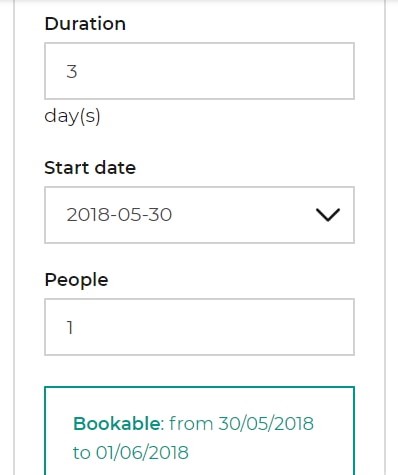 Manage the booking cost
Set a base price and an extra cost that can be calculated based on the entire duration of the stay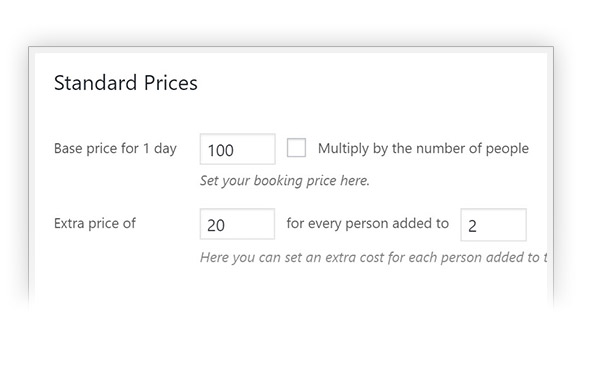 Edit costs dynamically
Allow different rates according to the date of the booking, the number of people, the number of days selected and/or the people types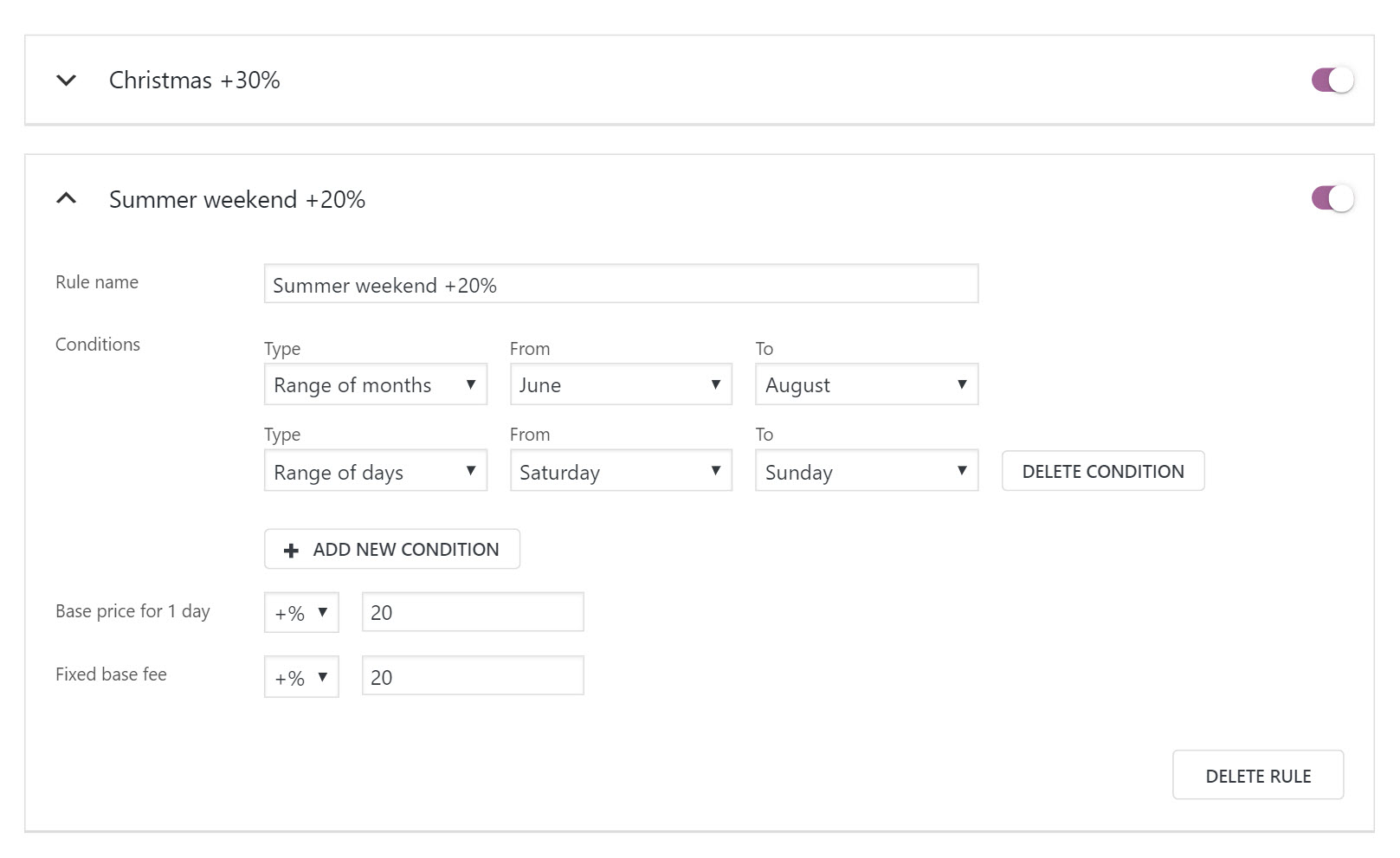 Manage availability in advance
by setting a maximum number of bookings that can be accepted for the same date for the same product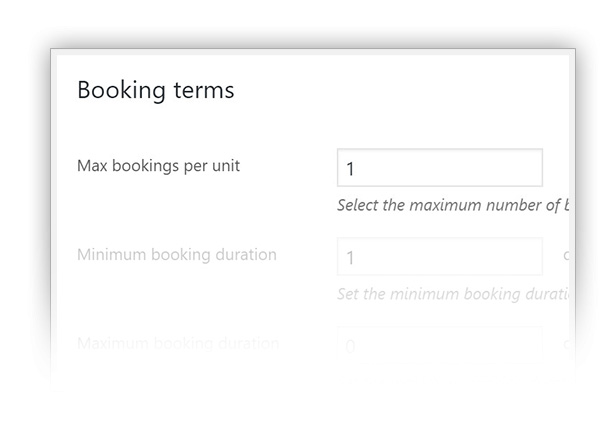 Take benefits from the easy management of booking availability
by approving or rejecting bookings for specific days from your admin panel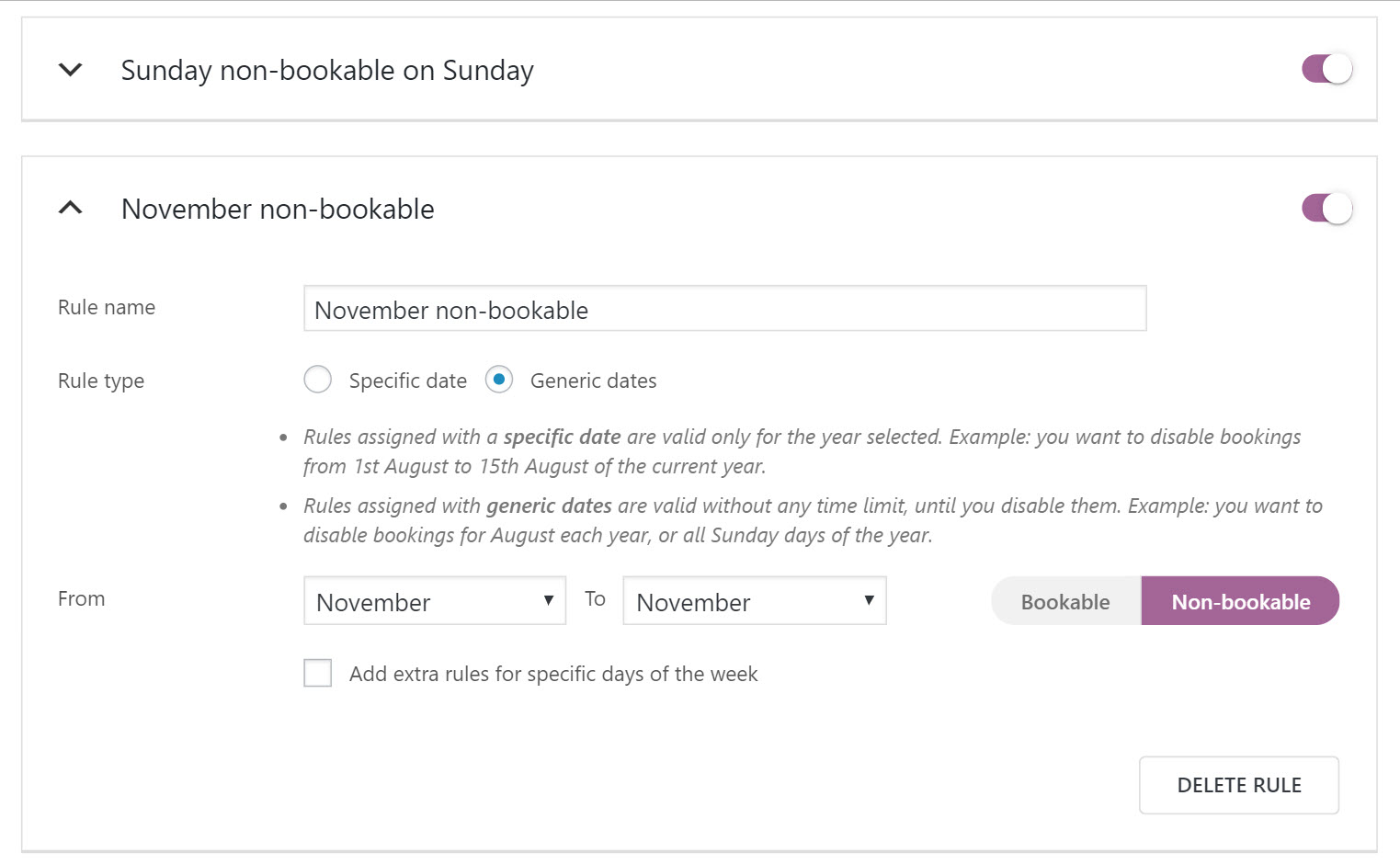 Manage prices and availability globally
and apply the settings to all bookable products in one move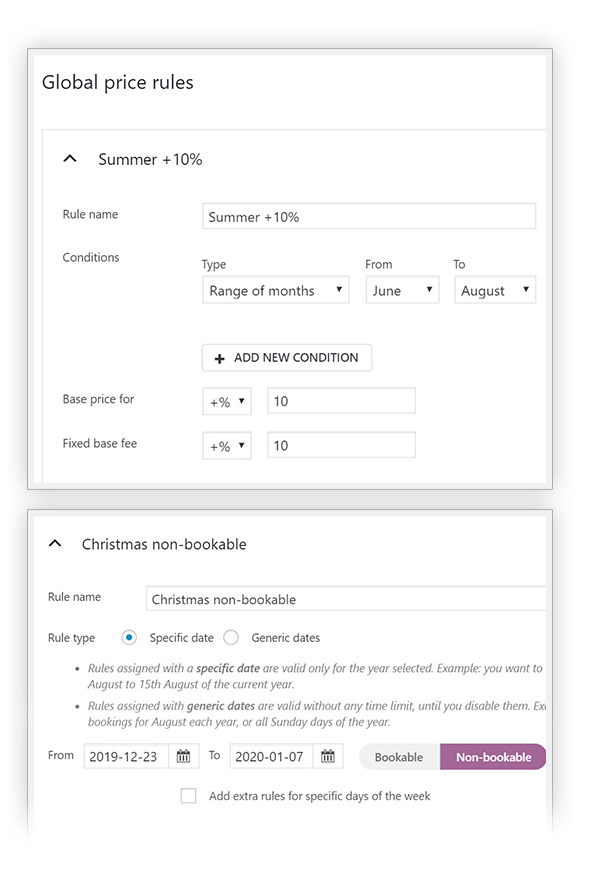 Add check-in and check-out information
shown to users directly in product page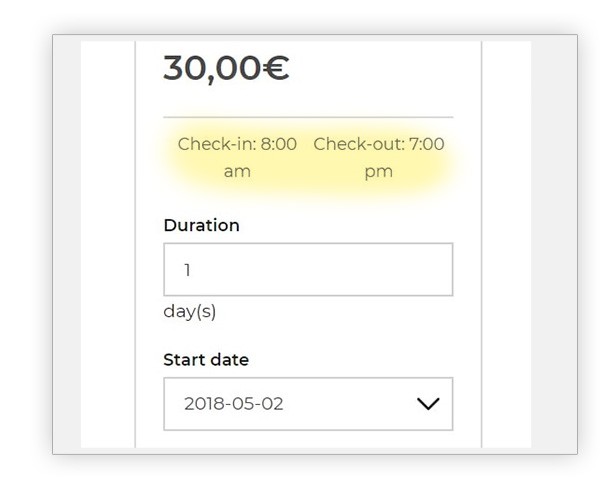 Control the booking price based on the number of people
and choose whether to multiply the booking unit cost by number of people selected or not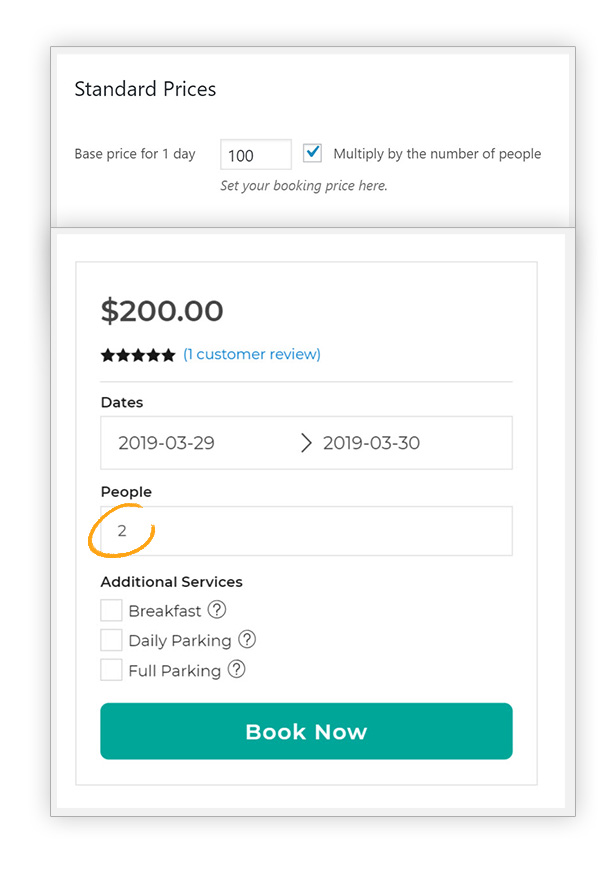 Apply different rates based on the booking people
Men, women, children, adults, over-60 are just a few categories that you could create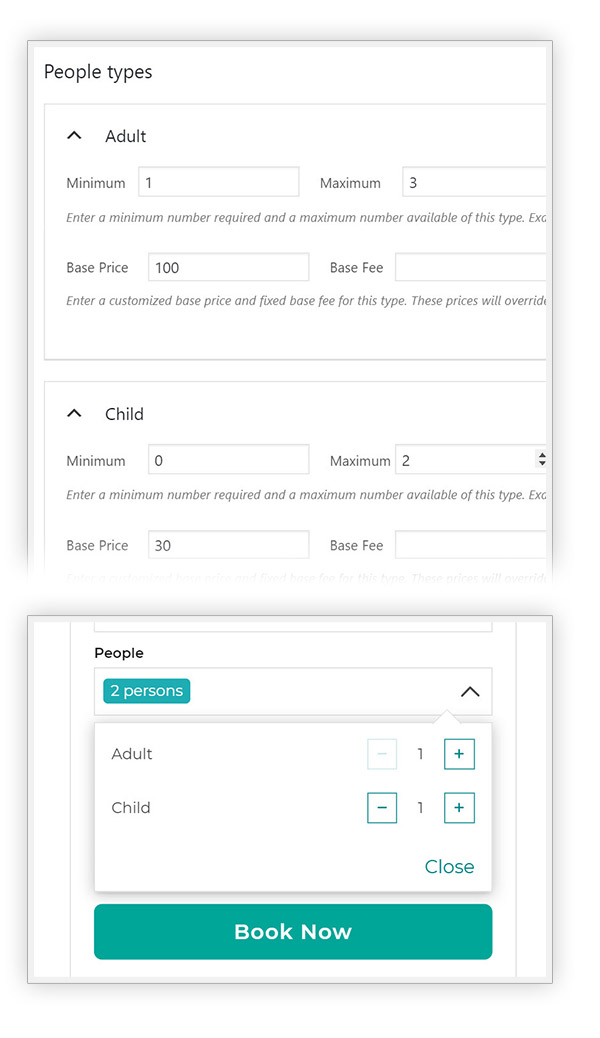 Add extra services to your bookings
and assign extra costs for each of them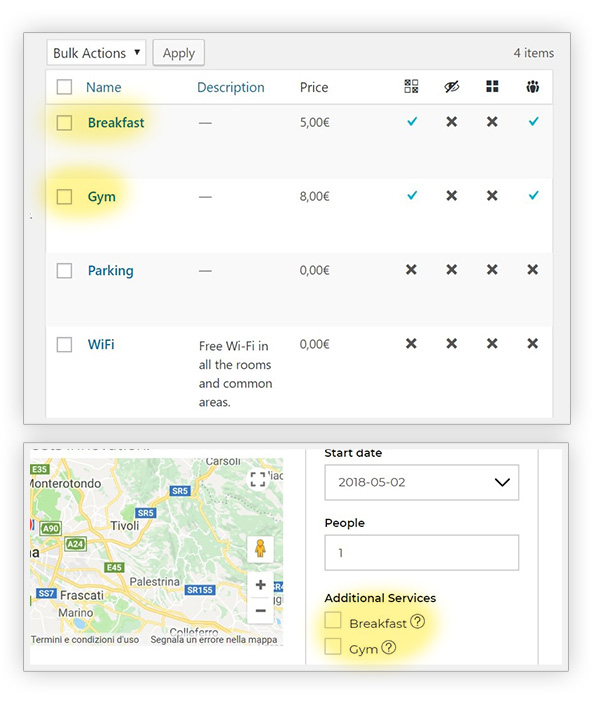 Make search easier
Create and configure specific search forms that allow users to get only the results that match the selected criteria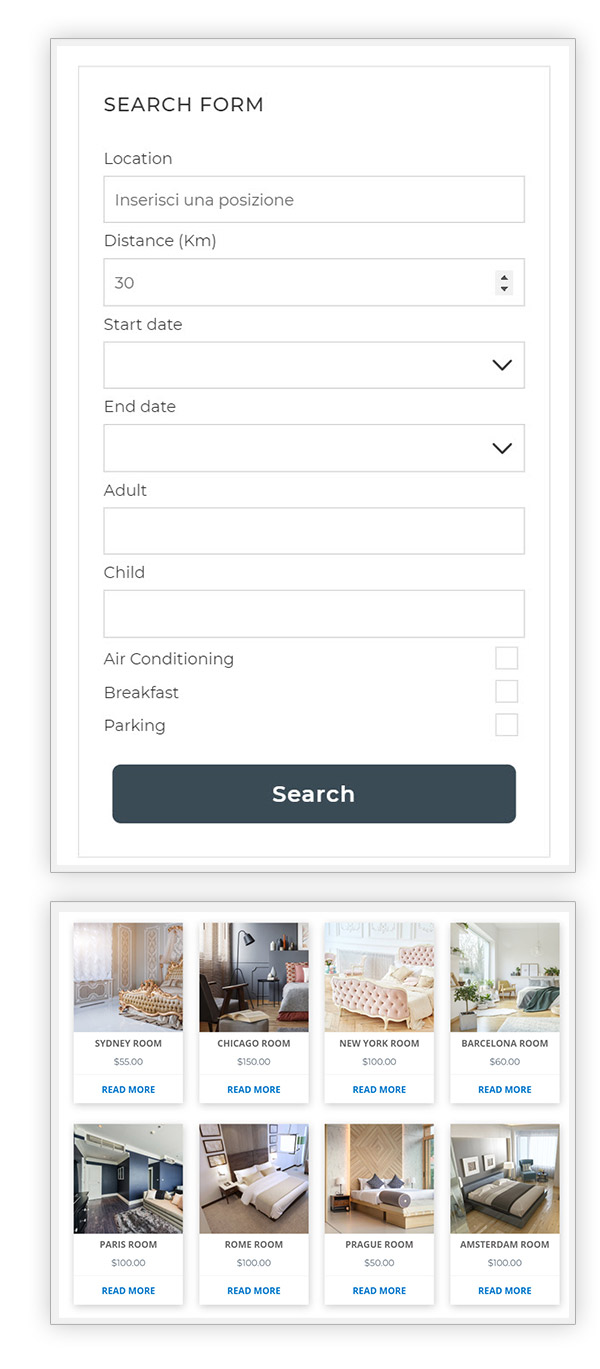 Set a location for the bookable stay using Google APIs
and make the search easier allowing filters by city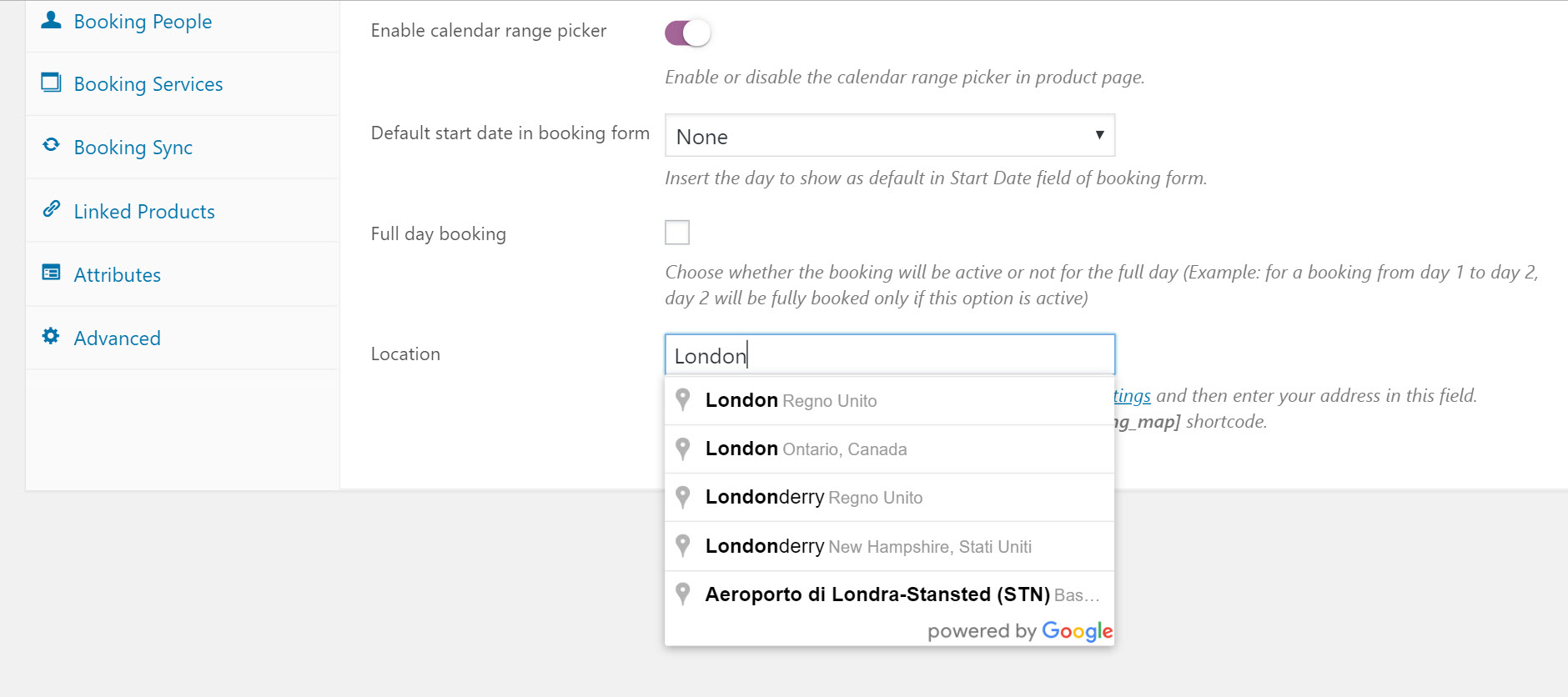 Enjoy using a dedicated calendar
where you can comfortably and quickly monitor all bookings received by month or day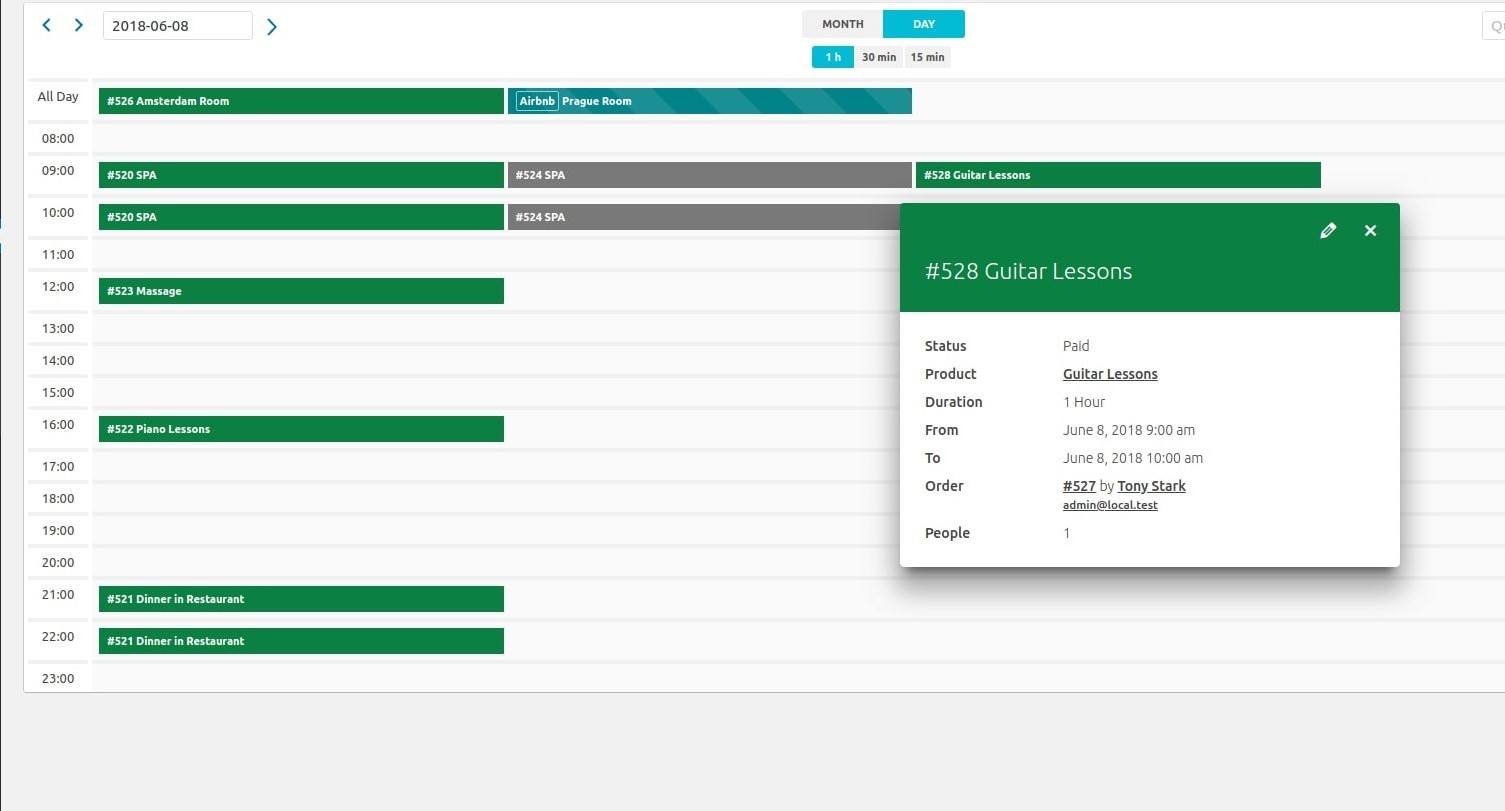 Create a booking on behalf of the user
you'll be able to create a booking directly in the backend and add all necessary data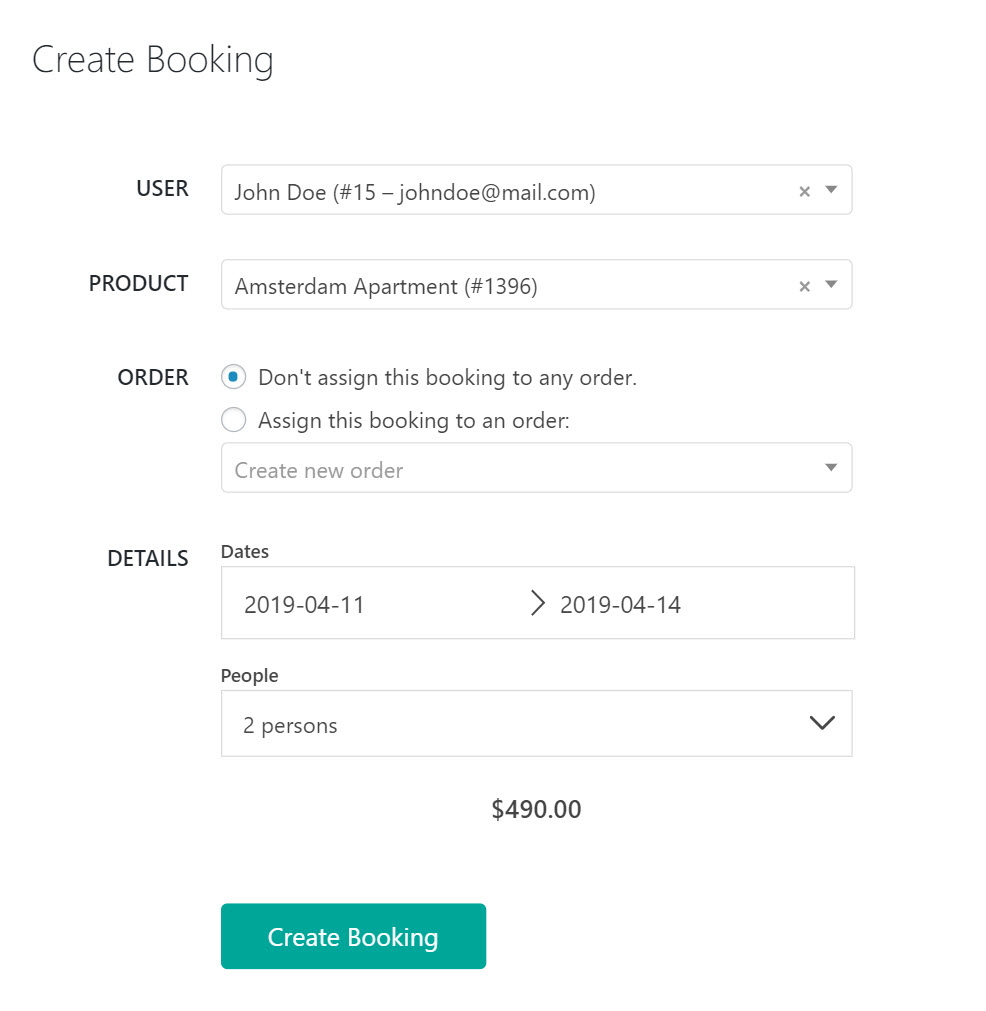 Keep always up to date about the status of your shop
thanks to the notification emails the plugin allows you to send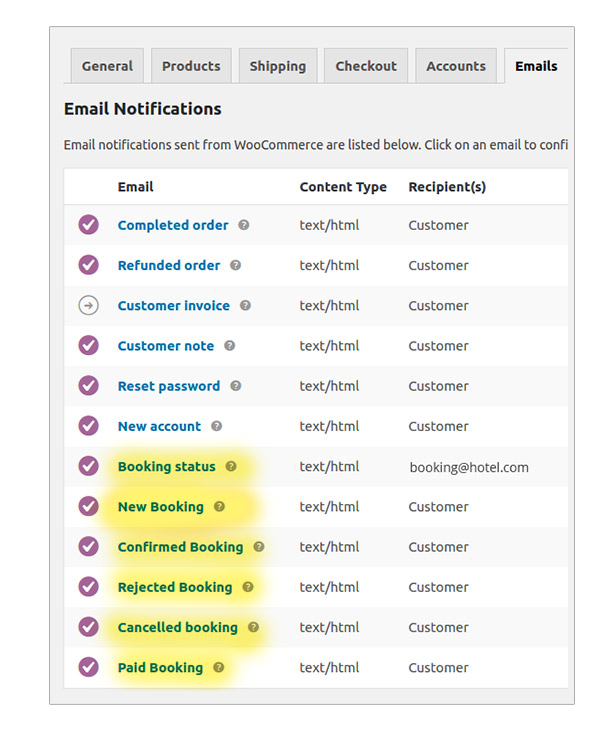 Allow booking cancellation
and choose the maximum term to cancel the booking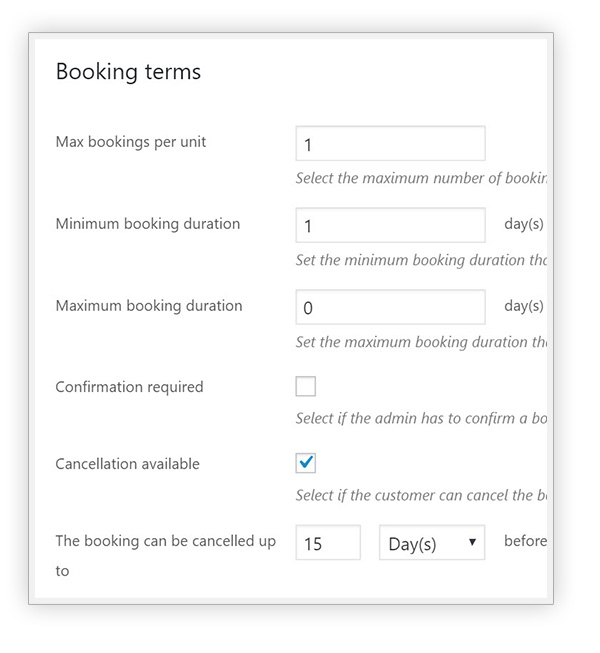 Export your bookings to CSV or ICS files
or print them to PDF files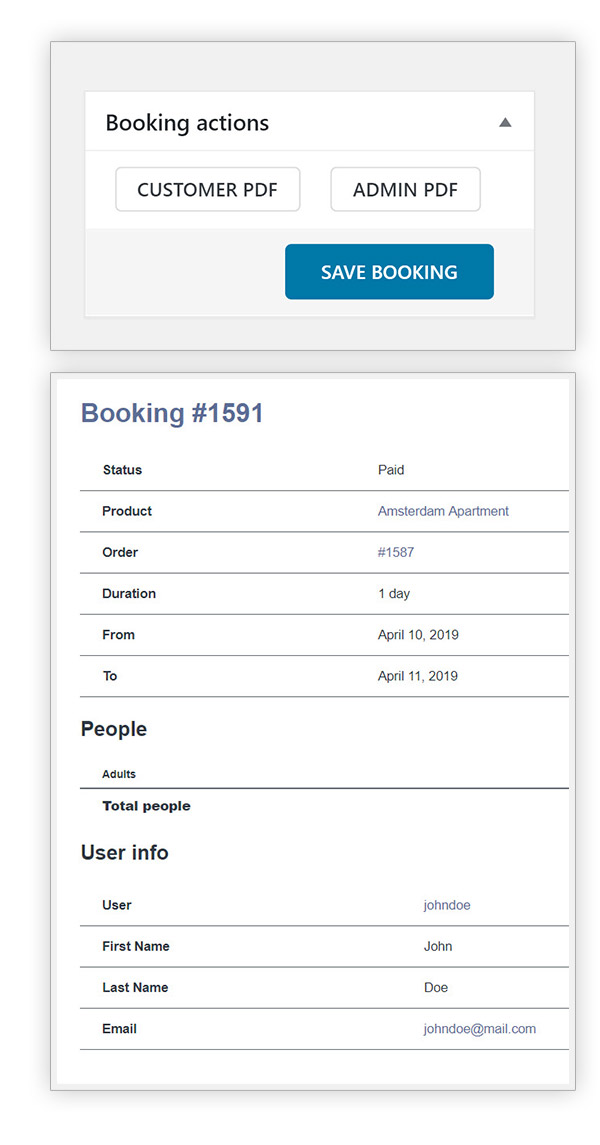 Take advantage of the YITH Booking theme included
to have your product image gallery on top and a useful sticky sidebar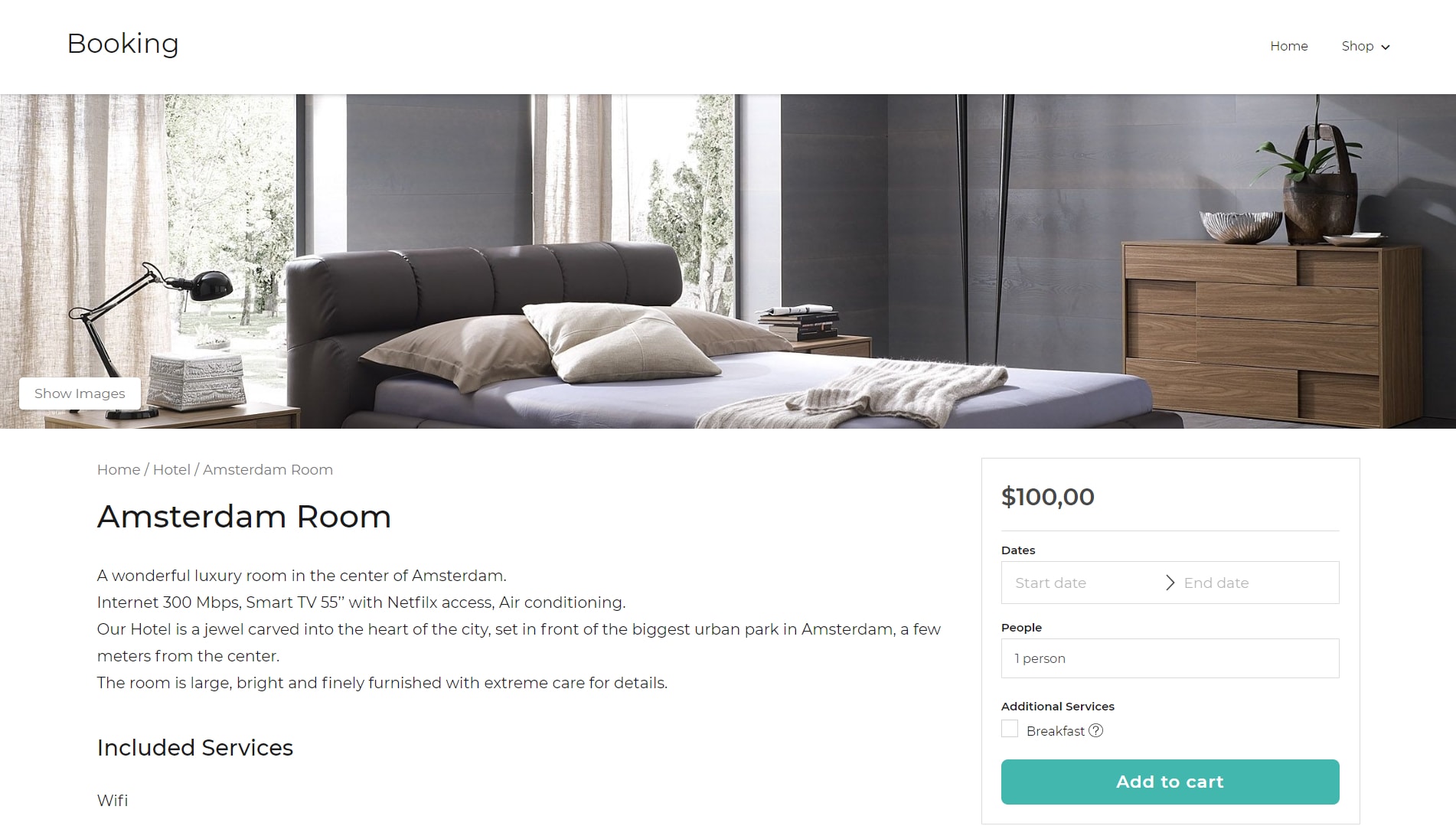 Auto-sync the calendar with services like Booking, Airbnb and Homeway
to avoid overbookings for your booking products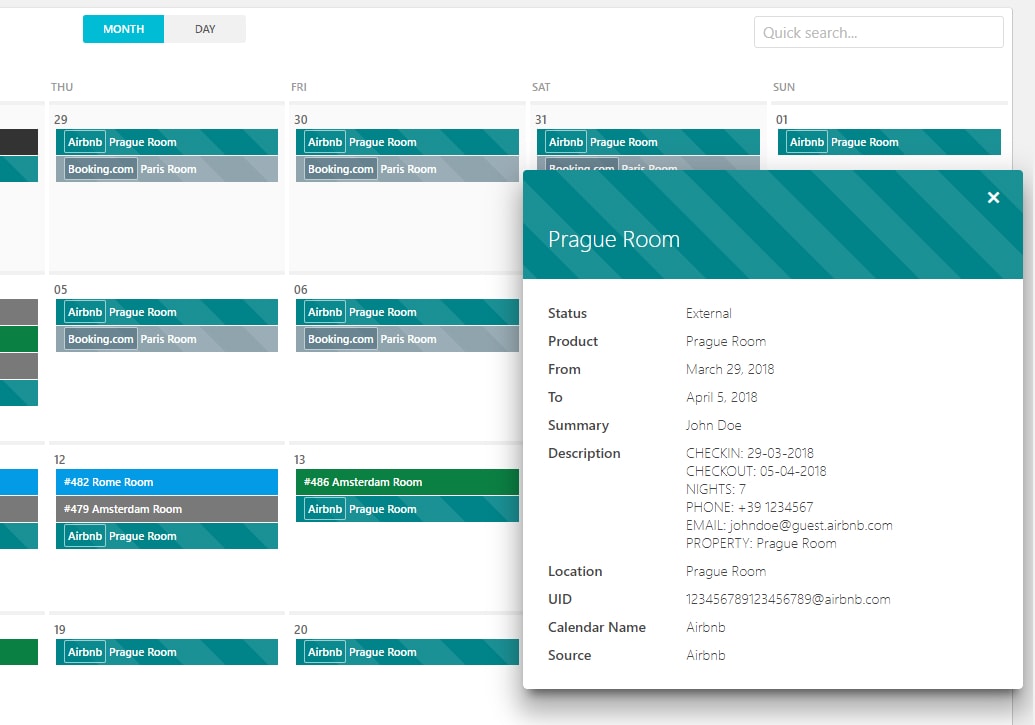 Integrate Google Calendar
to view and synchronize all your booking products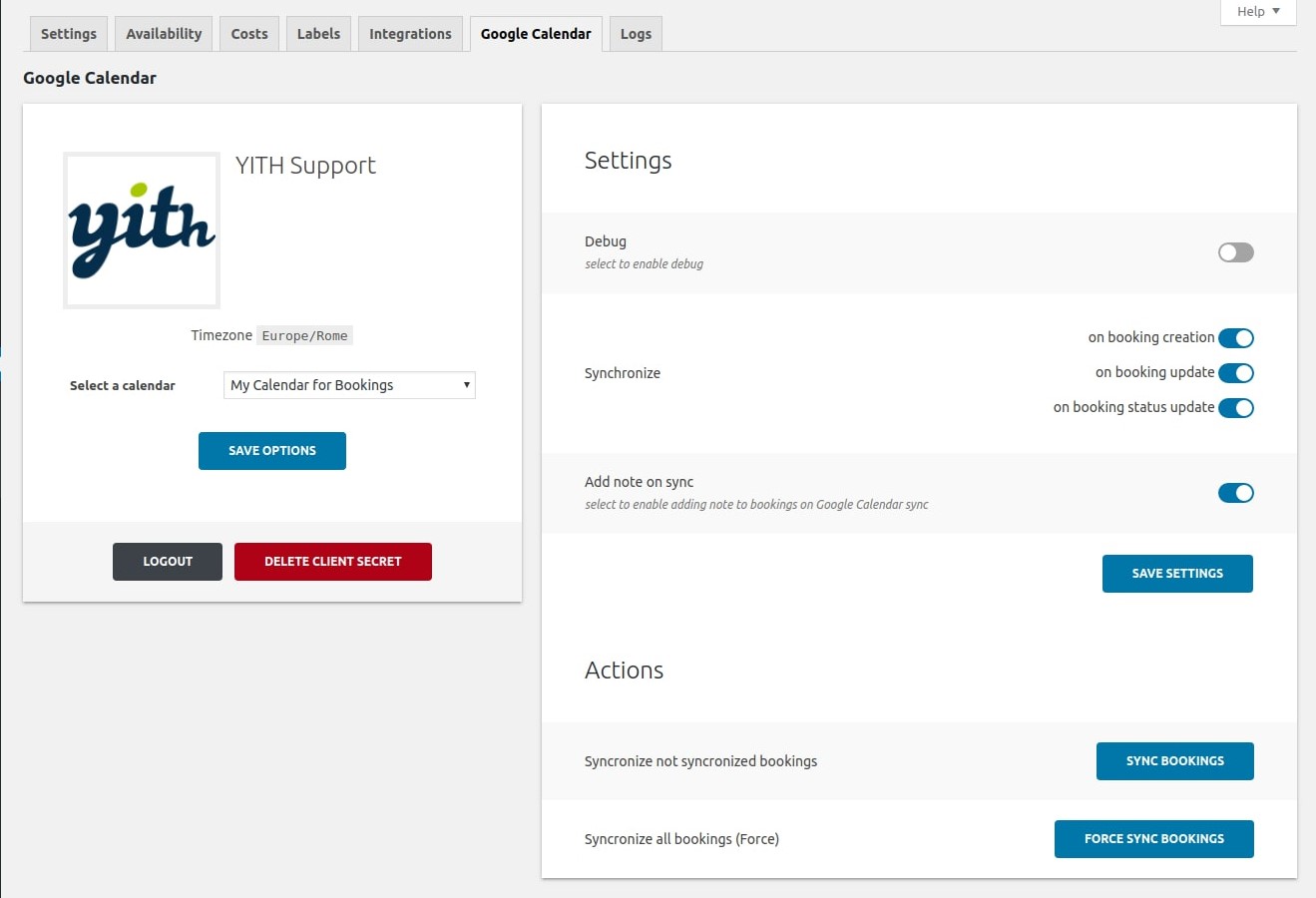 Make the stay location immediately clear
by adding a Google map showing its exact position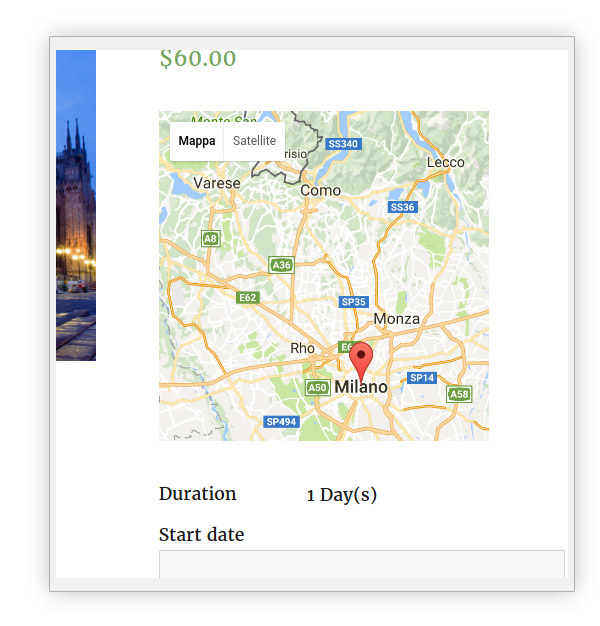 Booking theme integrated with Gutenberg
You can use a light theme with the elasticity of Gutenberg to manage your pages' structure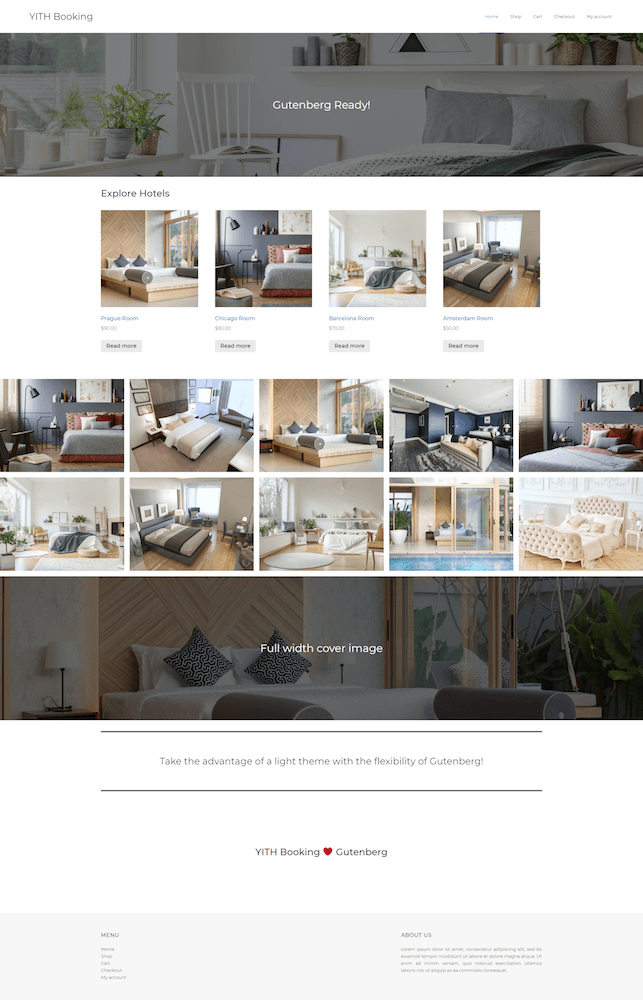 Move the form position to the sidebar
By using the available widget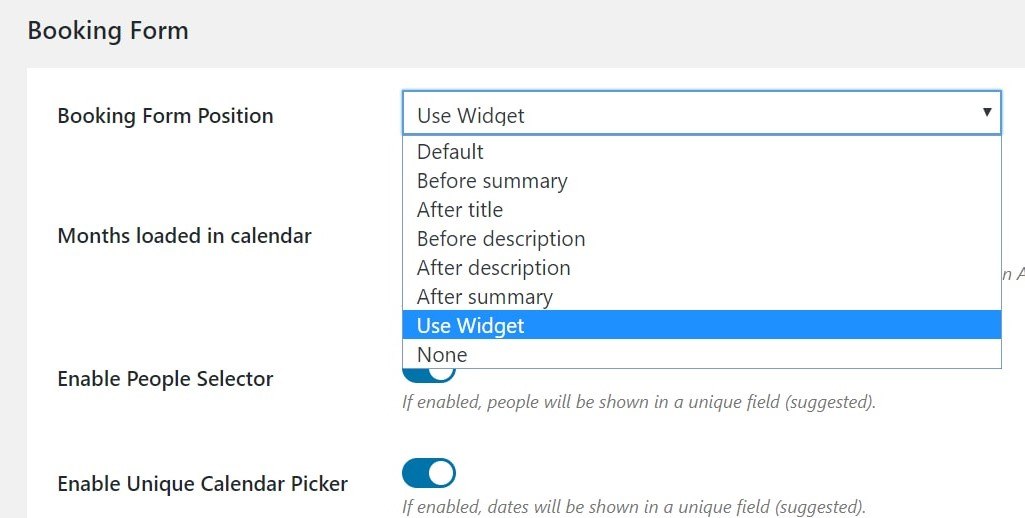 Take advantage of the wpml compatibility
You are free to easily translate the plugin with the powerful wpml to