FROM E-COMMERCE TO CATALOG: A SIMPLE GESTURE REVERTIBLE ANY TIME
Are you starting a new e-commerce website, but still it is not ready for automatic sales? YITH WooCommerce Catalog Mode is a plugin developed for those who need to turn their e-shop into an e-catalog.
Are you interested in displaying a catalogue with products without putting them immediately on sale? Or do you want to filter purchasing users and give access to all details only to registered ones? You are taking inventory but you would like to leave products online?
YITH WooCommerce Catalogue Mode allows you to turn your online shop into a catalogue, by removing Add to Cart buttons and any access to checkout pages, by hiding product prices and giving the possibility to replace the latter with customizable texts.
In comparison with showcase websites, which do not show product details and are cold and impersonal, a catalogue is a great step forward because it moves users to take contact with website administrators whenever they needed to have detailed information about the product and without committing themselves for purchase.
An online catalogue, is always accessible, it does not deceive customers nor falls short to their expectations for purchase. To do this, YITH plugin puts contact forms for each single product at users' disposal and, for anyone who wanted, a Phone me now button that can be freely customized.
Well, all this in a few simple moves with YITH WooCommerce Catalog Mode that allows you to start your online shop at the best if you are not ready yet to plunge into hard competition for prices and for automatic sales.
Quick info
Requires:

WordPress 4.5 or higher

Compatible up to:

WordPress 5.1.x

Requires:

WooCommerce 3.4.x or higher

Compatible up to:

WooCommerce 3.6.x

Minimum PHP version:

5.6

Version:

1.6.7

Released:

2018-04-15

100% WPML Compatible:

yes

Translation ready:

yes

Languages:

Dutch, English, Italian, Spanish

Support to:

All YITH plugins, All YITH themes

GDPR Compliant:

UNNECESSARY
WITH
YITH CATALOG MODE

YOU CAN:
Hide product price and replace it with text.
Decide to hide price just to guest users or to limit it to some products only.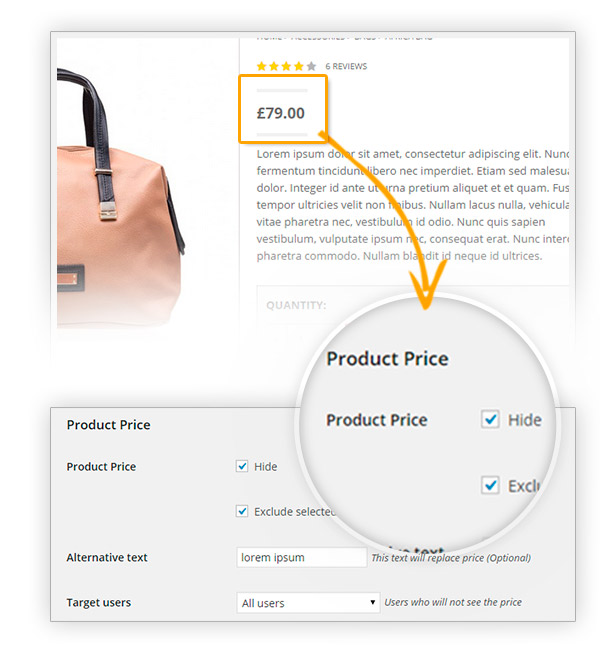 Add an inquiry form
within single product page to allow immediate contact between user and administrator
with one of the following plugins: YIT Contact Form, Contact Form 7, Gravity Form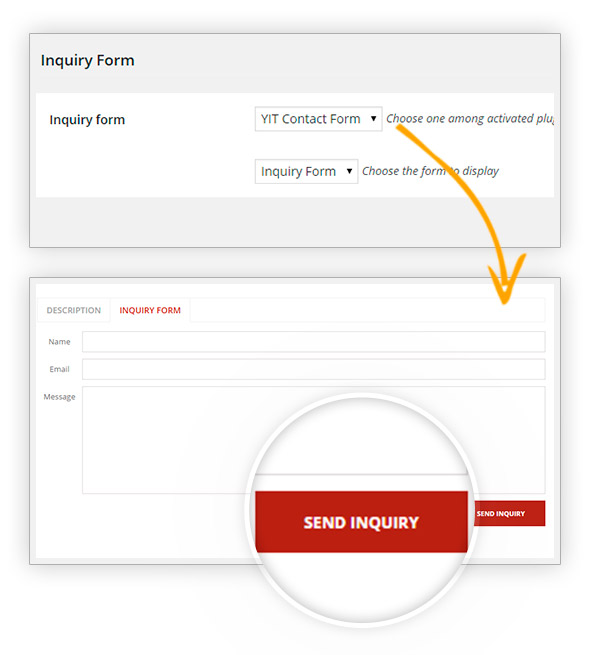 KNOW FROM WHICH PRODUCT HAS BEEN THE REQUEST
Activating the Product Permalink option, you will also receive the direct link to the product page.
Available with "Contact Form 7" and "Gravity Form"

Add a custom button
within single product page to invite users to contact administrator directly via telephone call, skype call or email.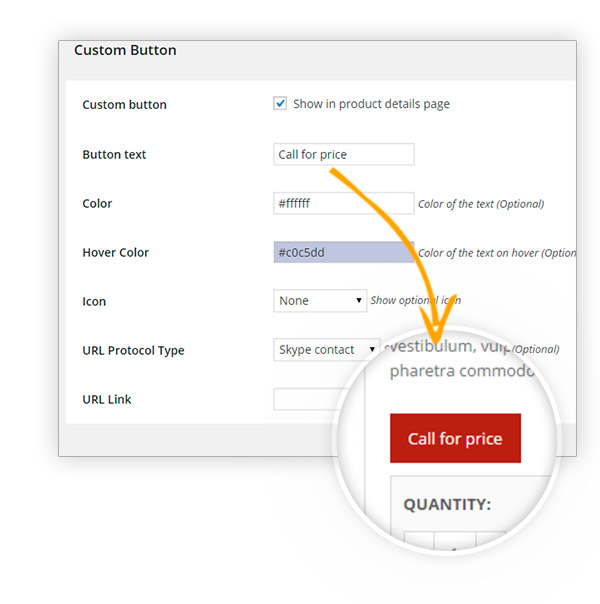 Disable reviewing system
and all users or just guest users will be prevented from writing reviews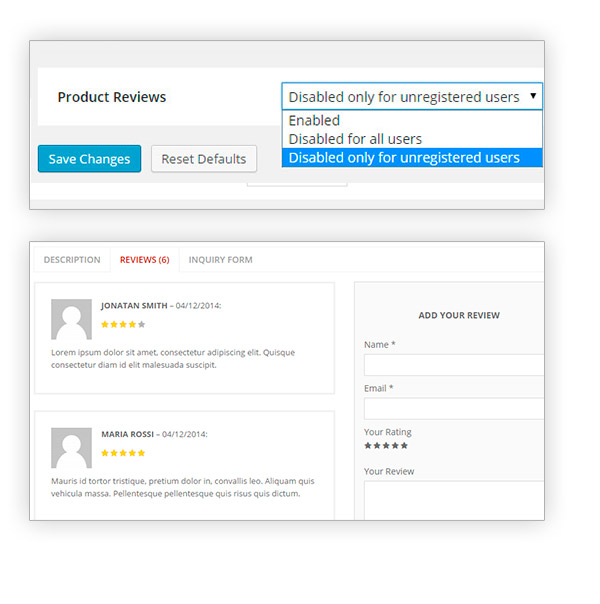 Create and manage an exclusion list
to prevent plugin settings to act on some specific products.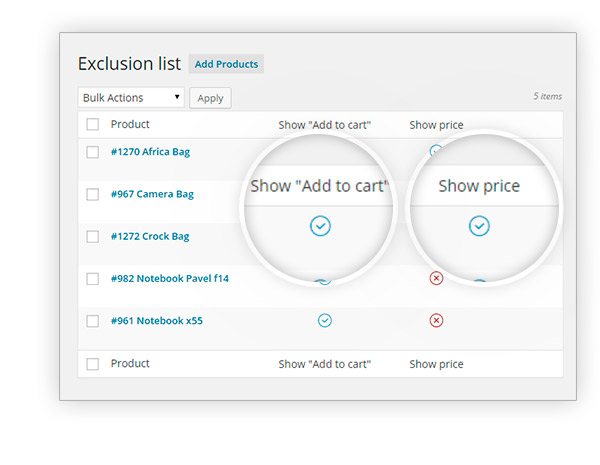 reverse exclusion list
Apply Catalog Mode to some items only, add them to the ``Exclusion List`` and make it work in the opposite way as usual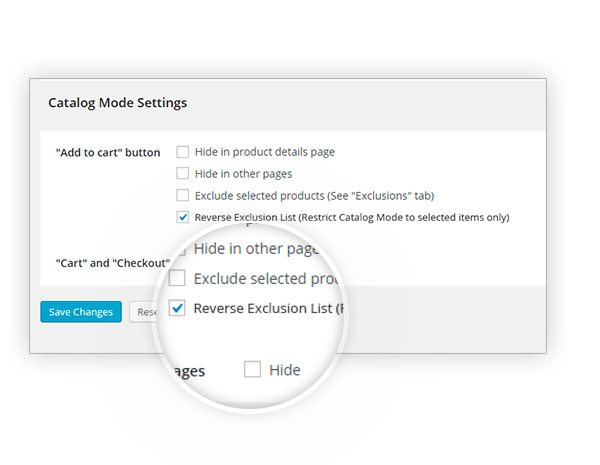 FILTER USERS
And hide prices and "Add to cart" button only to unregistered users or those who are logged from one of the specified nations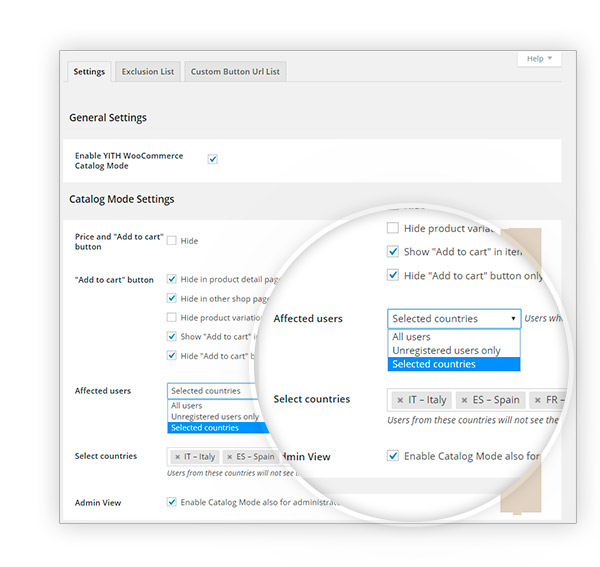 INTEGRATION WITH YITH WOOCOMMERCE MULTI VENDOR
To give vendors the possibility to configure their own catalog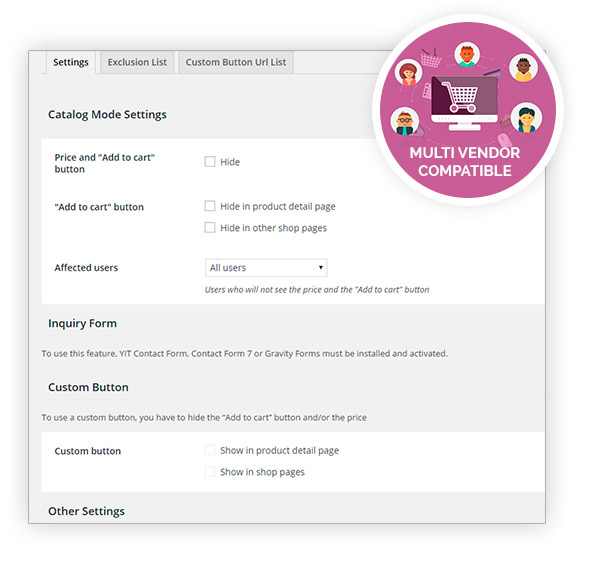 Take advantage of the wpml compatibility
You are free to easily translate the plugin with the powerful wpml tool