Main overview
Increase immediately the satisfaction of your users sorting wisely all important information
It is well known: a usable site is a site that allows users to navigate and interact easily and quickly. Nevertheless, our users find the navigation of our site uncomfortable and frustrating, managing all those infinite menus to find important information like their wishlists, important guides, or even invoices and downloadable files.
The most obvious thing to do should be sorting the most important information on a page for the users, in order to offer an improved experience. It's just a shame that this is not possible with any shop.
The best place is indeed the My Account page of WooCommerce. Get the full control on what your users can see or download, and encourage them to complete the next purchase with tailored information.
YITH WooCommerce Customize My Account Page lets you control perfectly the WooCommerce My Account page. You will be free to add and manage the most suitable information, sorting them with tabs or menus. Adding and removing sections will be a child's play.
Version:

2.7.2

Released:

2020-10-13

Minimum PHP version:

5.6

Requires:

WordPress 4.7 or higher

and WooCommerce 3.6 or higher

Compatible up to:

WordPress 5.5.x

and WooCommerce 4.6.x

Supported multilanguage plugins:

WPML, Loco Translate, Polylang

Translation ready:

YES

Languages 100% guaranteed by YITH:

Italian, Spanish, Dutch

Languages provided by users:

French (100%), Russian (58%), German (56%)

Support to:

YITH Proteo theme. All YITH plugins.

GDPR Compliant:

YES
WITH
YITH CUSTOMIZE MY ACCOUNT PAGE

YOU CAN:
Choose the layout of 'My Account' menu
A sidebar or through different tabs, use the best solution for your site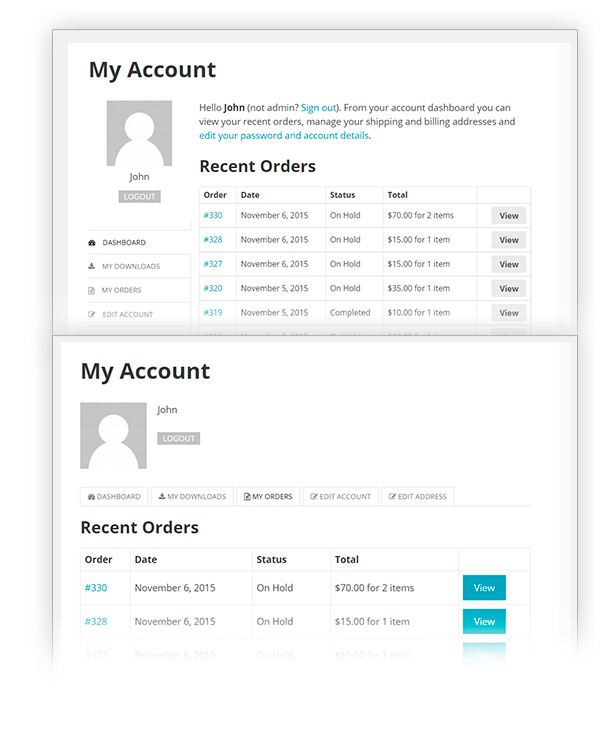 Create customized endpoints
To enrich the 'My Account' page with the content you want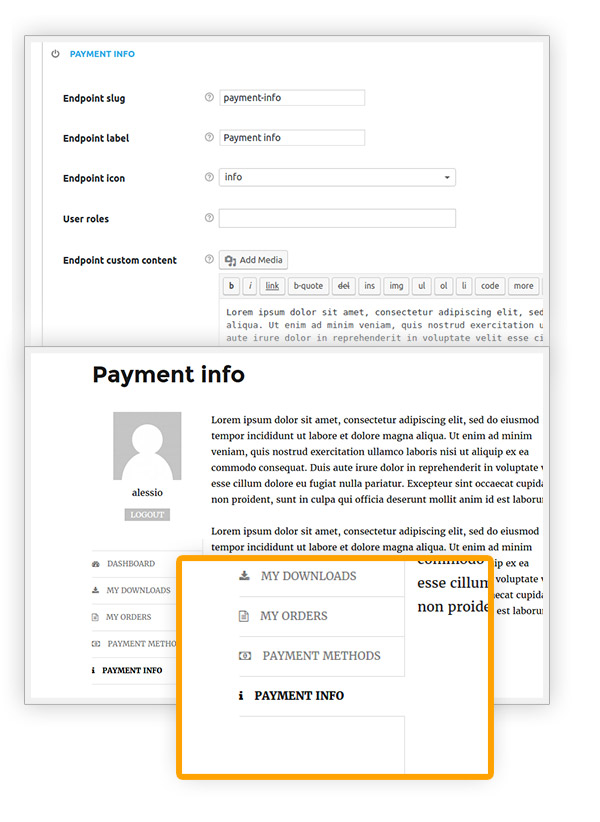 Edit WooCommerce endpoints
For any changes you want to apply to the standard WooCommerce contents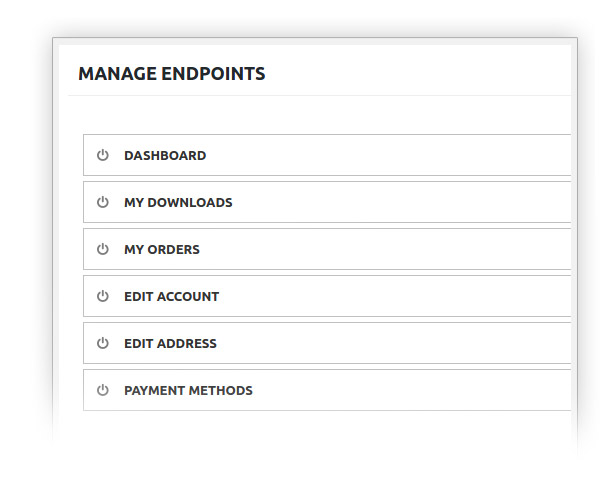 Set a label different from the slug
Choose the best slug to index the page and the perfect label for the menu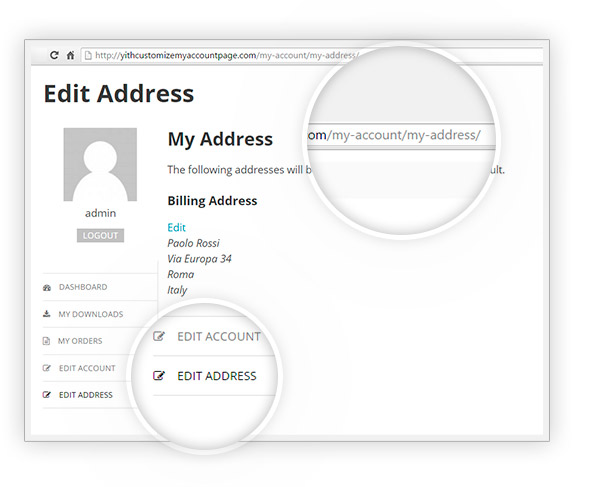 Customize the color scheme
To embed easily the plugin in your theme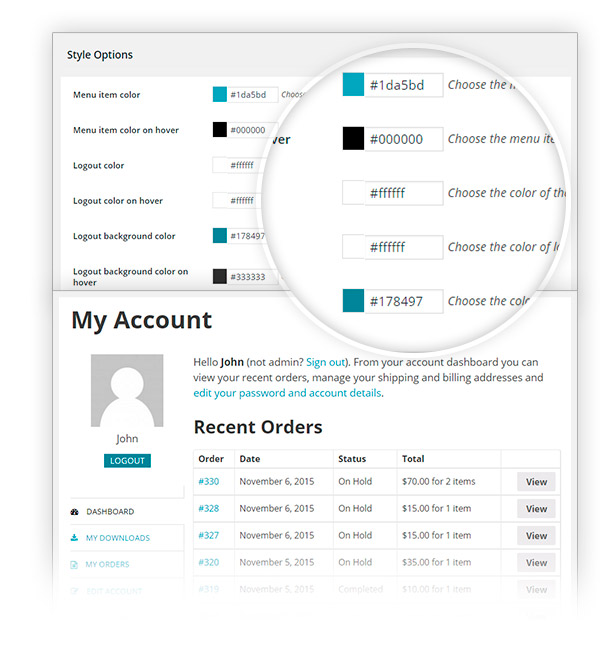 Select a customized avatar
All users will be free to change their avatar from 'My Account' page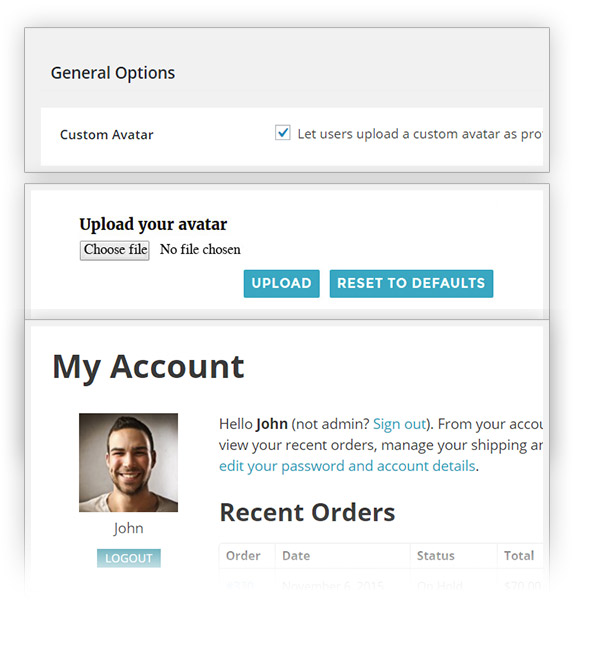 Associate the endpoint with one or more user roles
Only the users registered on the site with one of the selected roles can have access to the endpoint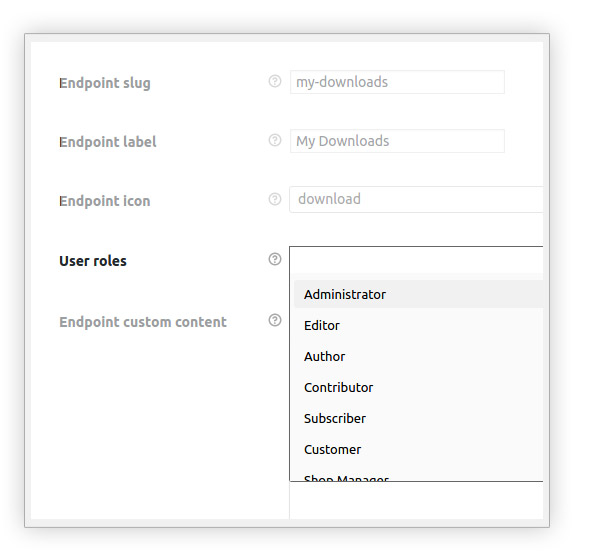 Block emails domains that are not allowed to register
Create a list of emails so they cannot create an account.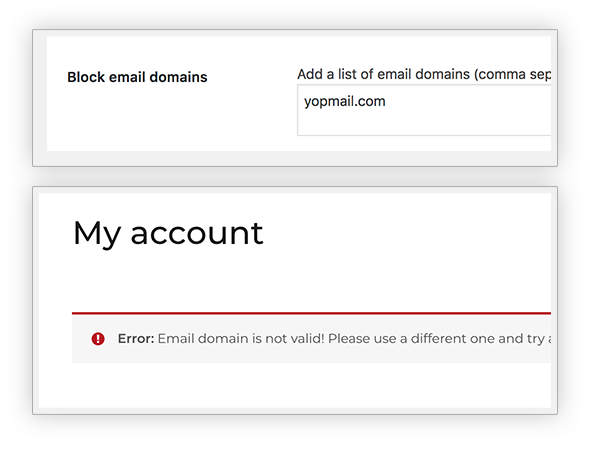 Add reCaptcha to the register form
Customers will be asked to make a further check to prove they are not robots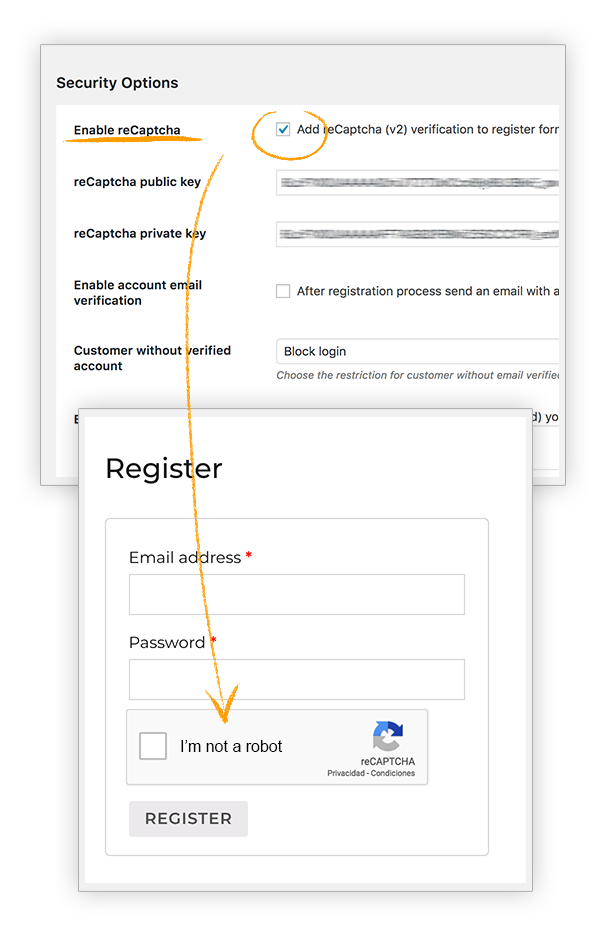 Send a verification email to customer
To complete their account registration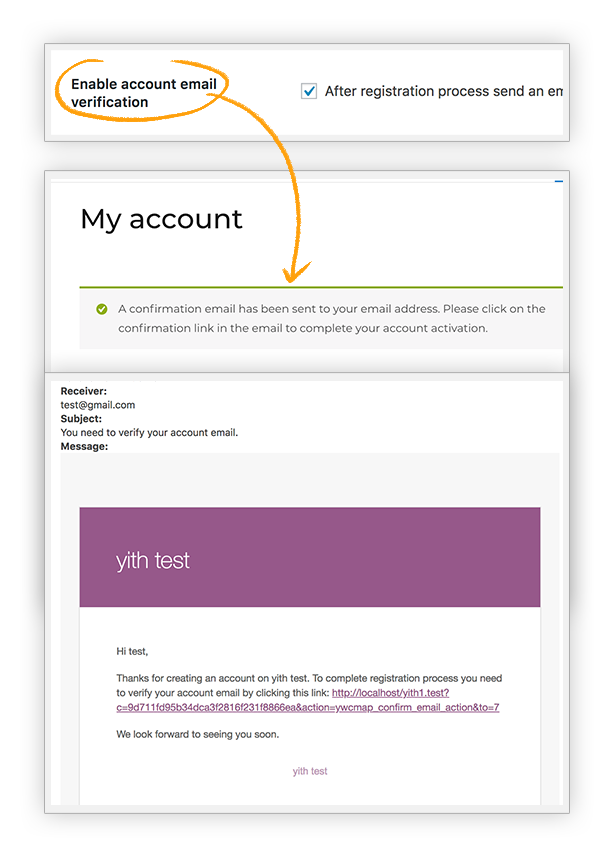 Link custom URLs
Add any external links in 'My Account' menu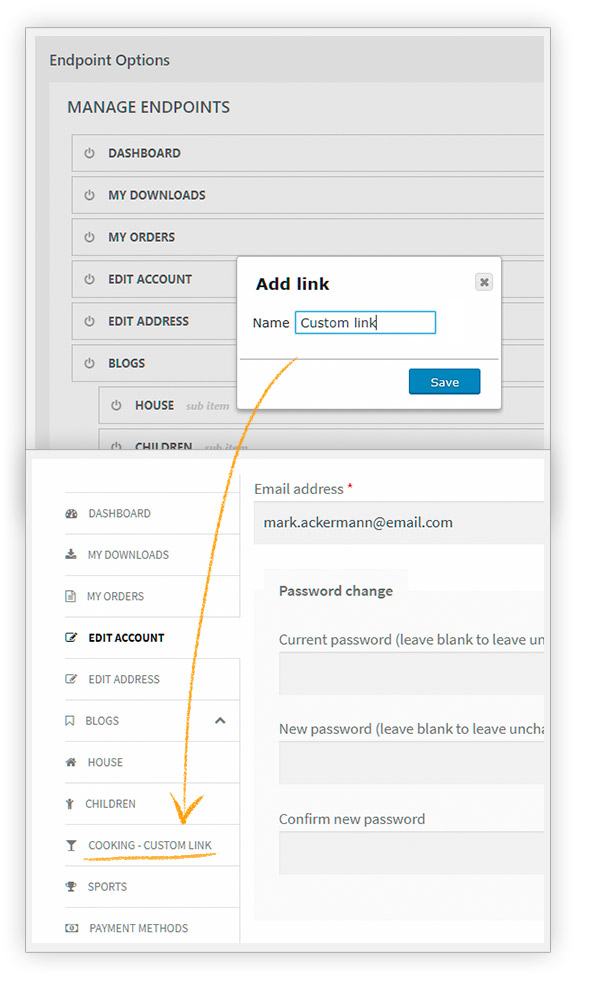 Create groups of endpoints
To manage the sections on 'My Account' page at the best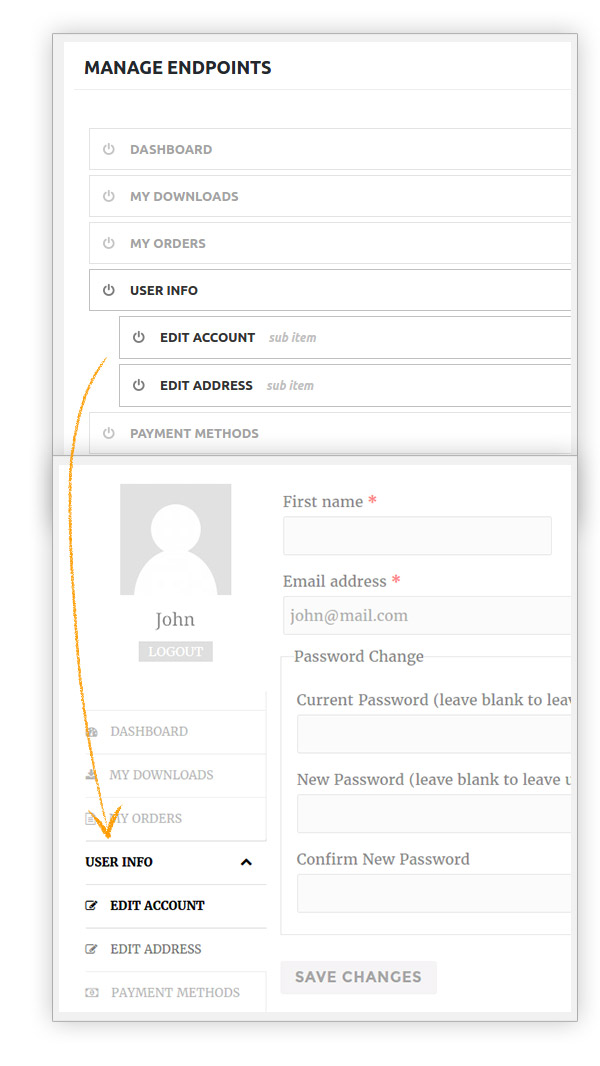 Take advantage of the wpml compatibility
You can easily translate the plugin with the powerful tool offered by WPML