Would you like to sell this type of product in the same way the best stores do?
With our YITH WooCommerce Product Add-ons you could find the pot of gold at the end of the rainbow in less than 10 minutes. You only need to enable it and add advanced options immediately on your products, such as checkbox, text area, uploader, radio button and select, which will allow you to sell your products with an unlimited number of combinations and to show users the price change in real time.
This plugin was born from the many requests we received from all of those customers who wanted more from their WooCommerce based stores and who considered their basic settings to be somewhat limited for the store they had in mind.
YITH WooCommerce Product Add-Ons is ideal for all of those who offer products who cannot simply be bought by adding them to cart, a plugin that allows you to sell customizable products, variable services and offering prices which adapt to customers' requests.
Offering a custom product means increasing the conversion rate on your sales and improve the relationship with your customers, which are going to see your store as a portal built specifically for them which values their needs.
Quick info
Requires:
WordPress 4.5 or higher
Compatible up to:
WordPress 5.1.x
Requires:
WooCommerce 3.2.x or higher
Compatible up to:
WooCommerce 3.6.x
Minimum PHP version:
5.6
Version:
1.5.18
Released:
2019-04-11
100% WPML Compatible:
yes
Translation ready:
yes
Languages:
Dutch, English, French, Italian, Portuguese, Spanish
Support to:

All YITH plugins except for:
YITH WooCommerce Dynamic Pricing and Discounts
All YITH themes

Flatsome

GDPR Compliant:
UNNECESSARY
WITH
YITH PRODUCT ADD-ONS

YOU CAN:
Create groups of options
And choose to use them for all products of the shop, only for specific categories or limited on a single product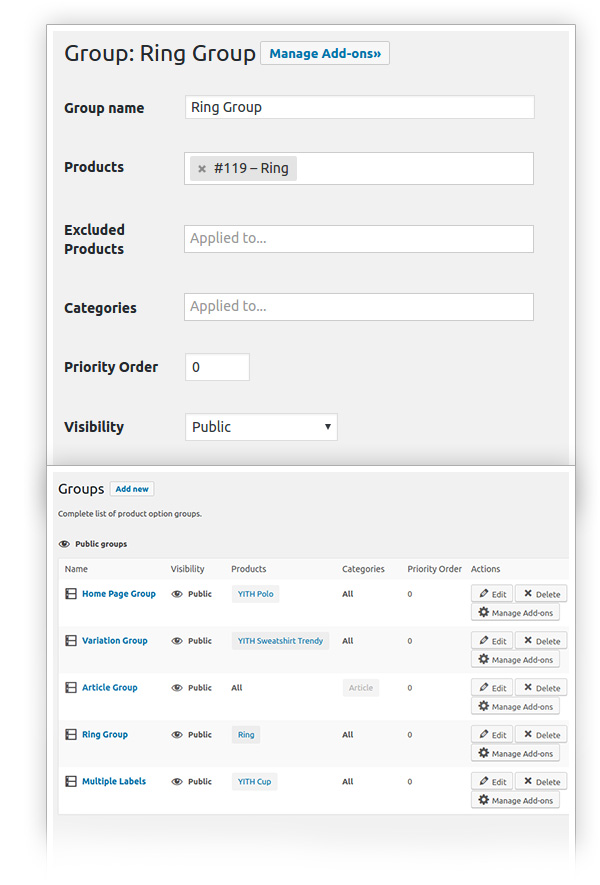 Choose from different options
Checkbox, color, date, label list, number, select, radio button, text, textarea, upload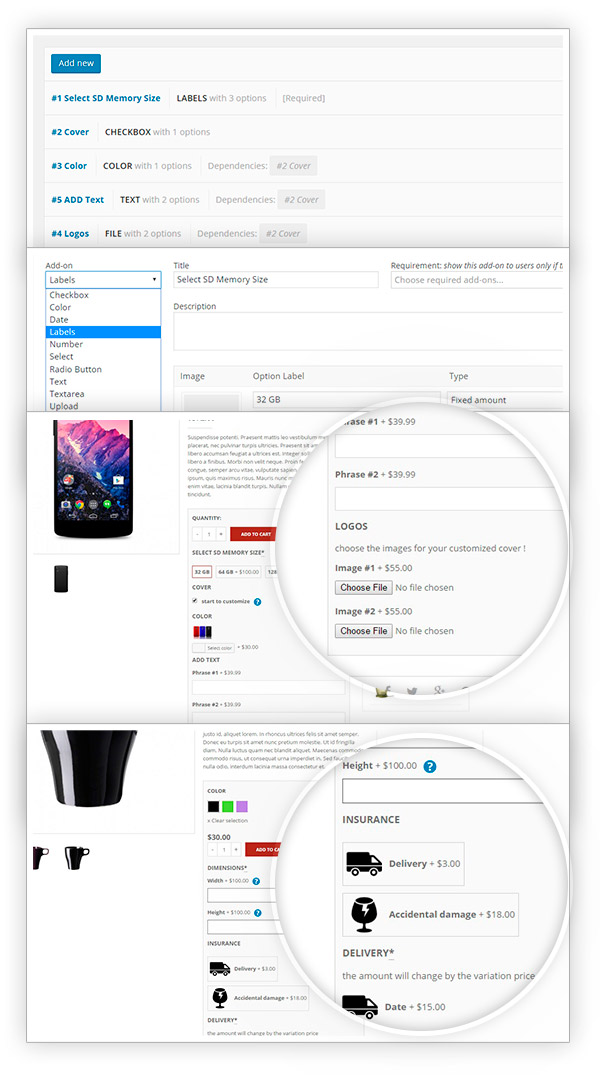 Set dependency between the options
To show a dropdown option only to users who selected
the one that depends on it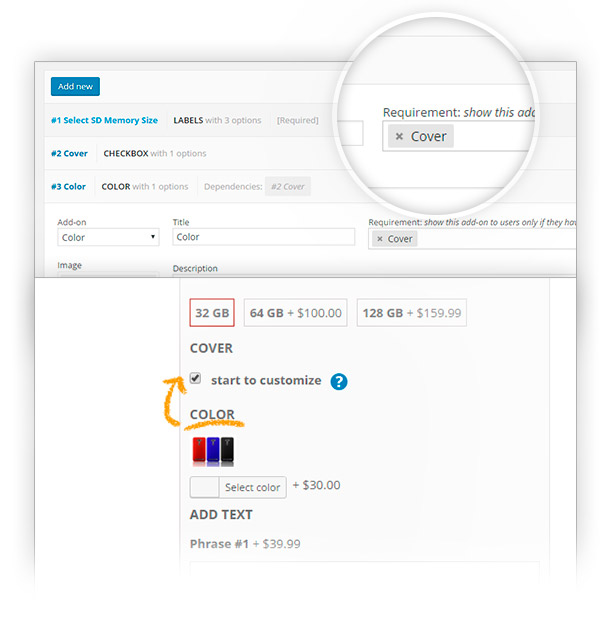 Increase the cost of product
By assigning a fixed or percentage price to any of the options selected by user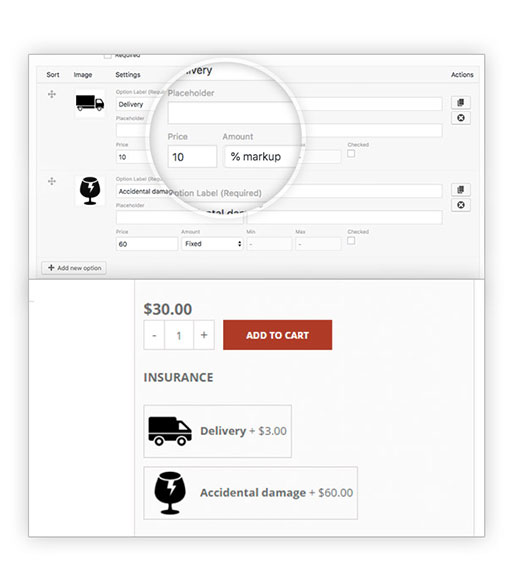 Manage "add to cart"
By setting a mandatory option in order to add products to cart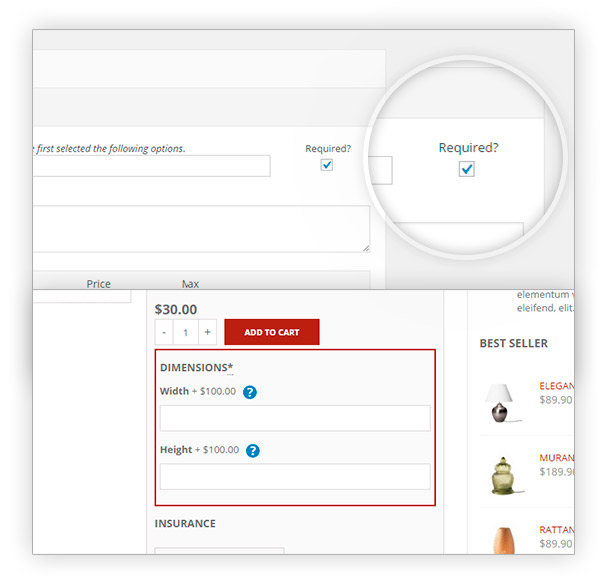 Specify single options
By setting label, description, image, placeholder, tooltip and price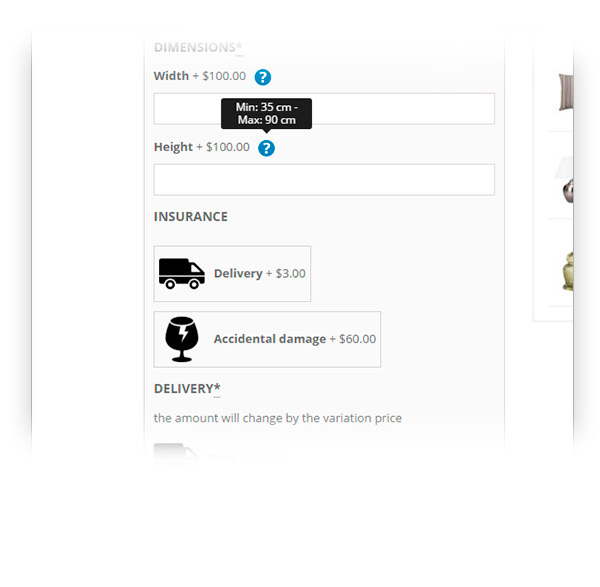 Limit file uploads
Only to the formats you have selected in the plugin settings dashboard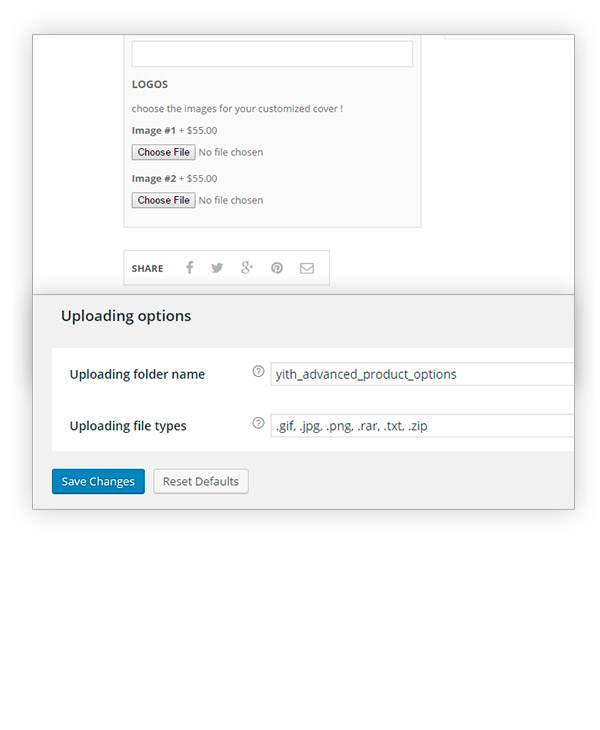 Show a tooltip
For advanced options and attributes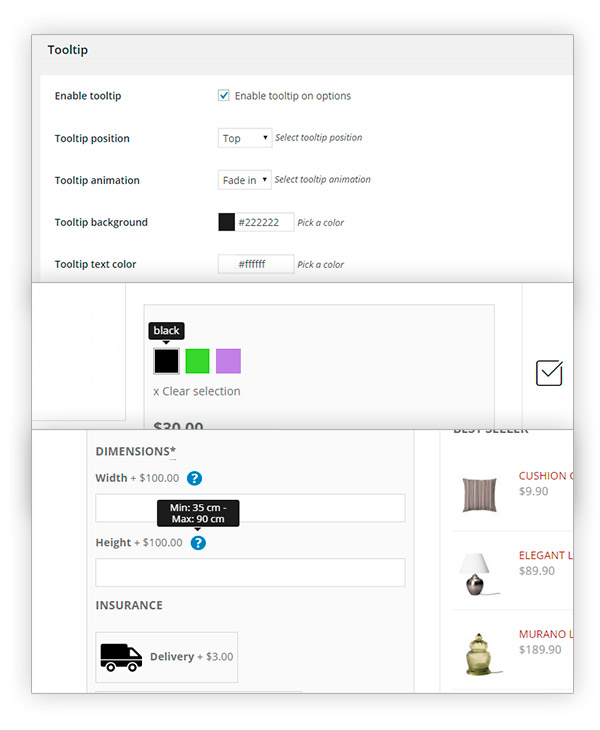 Enter a placeholder text
for textual and number add-ons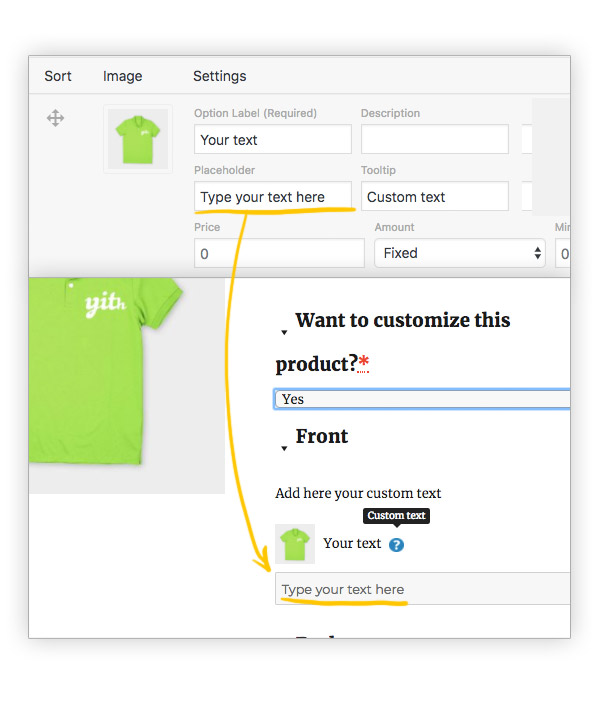 Duplicate groups, add-ons and options
and save a lot of time during the configuration of your custom products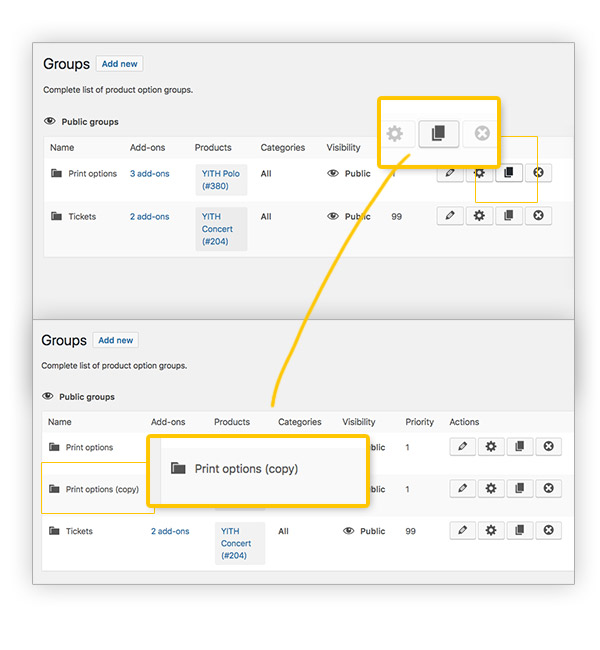 Set the dependency between add-on and product variation
To show the add-on only when the user selects a specific variation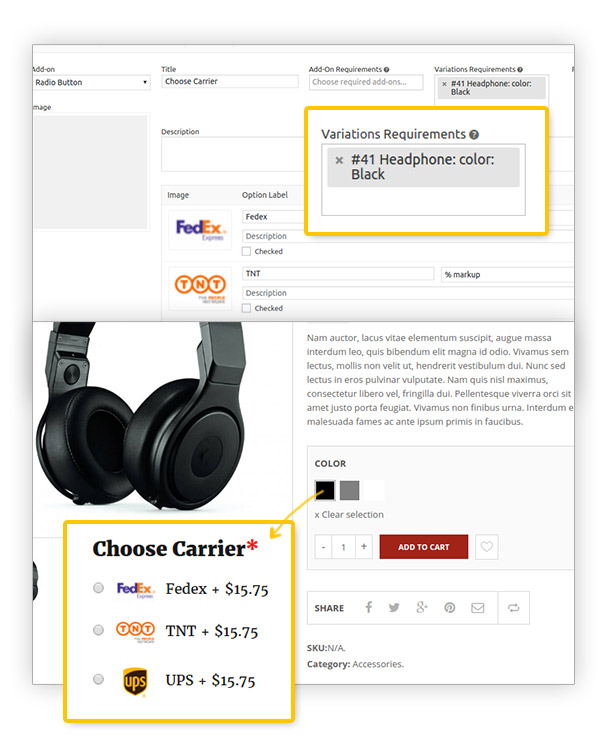 Replace the product image with the one of the selected add-on
To allow your users to have a preview of the product in combination with the add-on they chose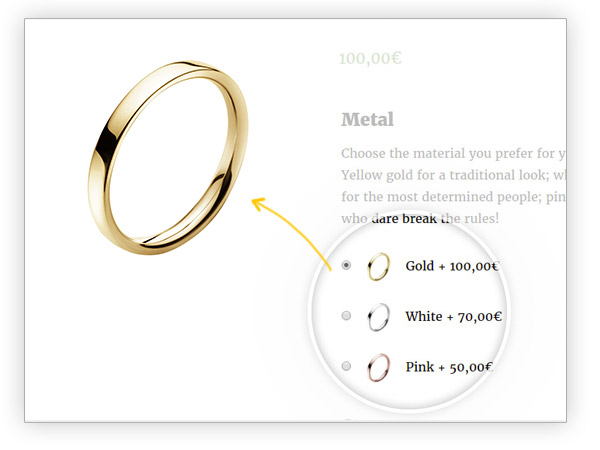 Create variable products with advanced attributes
Taking advantage of label, image and color attributes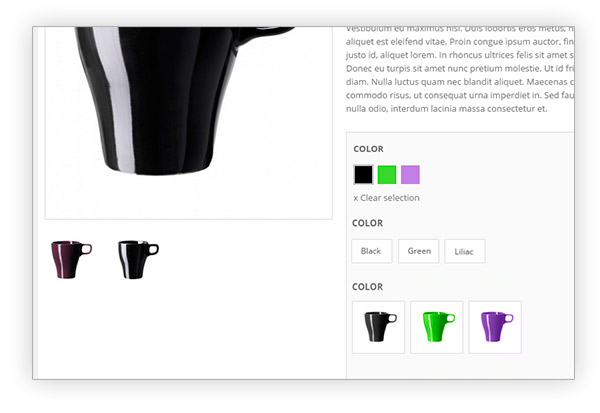 Show variations on shop page
Rather than only on product detail page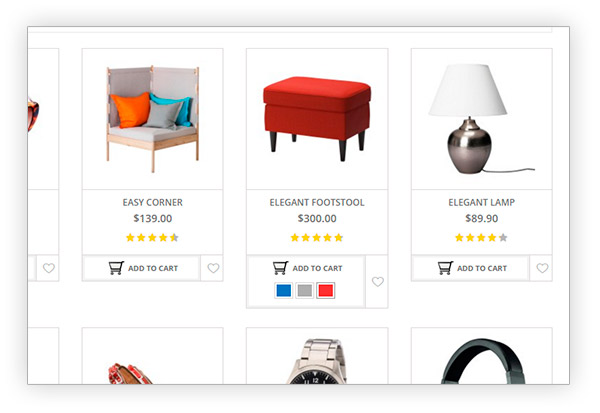 Take advantage of the wpml compatibility
You are free to easily translate the plugin with the powerful wpml tool
]