Main overview
SELL MORE COMBINING PRODUCTS AND OFFERING THEM TO YOUR CUSTOMERS AS SPECIAL OFFERS
The "bundle" technique is one of the smartest strategies to increase the sales of product combinations and to support customers to come back looking for new deals.
Think about what customers look for on your site, what they buy, what they wish to buy. For example, if you sell a camera, the majority of your users that purchase it will likely need also a memory card or a rechargeable battery pack.
How to encourage the purchase of these products on your site, increasing the sales of the related products? YITH WooCommerce Product Bundles lets you create ad-hoc bundles combining products, and managing discounts on the final sale price.
This will give you the advantage of true promotions able to support more and more purchases in your e-commerce site — maybe even those that your users didn't expect. Create more product bundles and check your sales: you won't have to wait for the results.
WITH YITH PRODUCT BUNDLES YOU CAN:
SET THE PRICE OF THE BUNDLE
A single and fixed price, or a dynamic one, calculated on the sum of the prices of all included elements.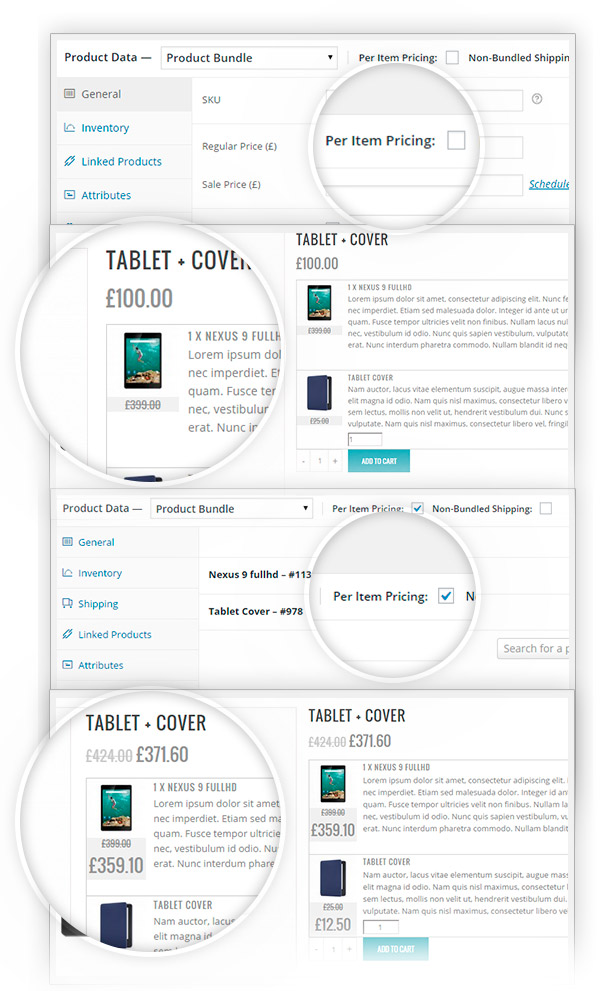 ADD VARIABLE PRODUCTS
Choose the variations of the products you want to offer to your users!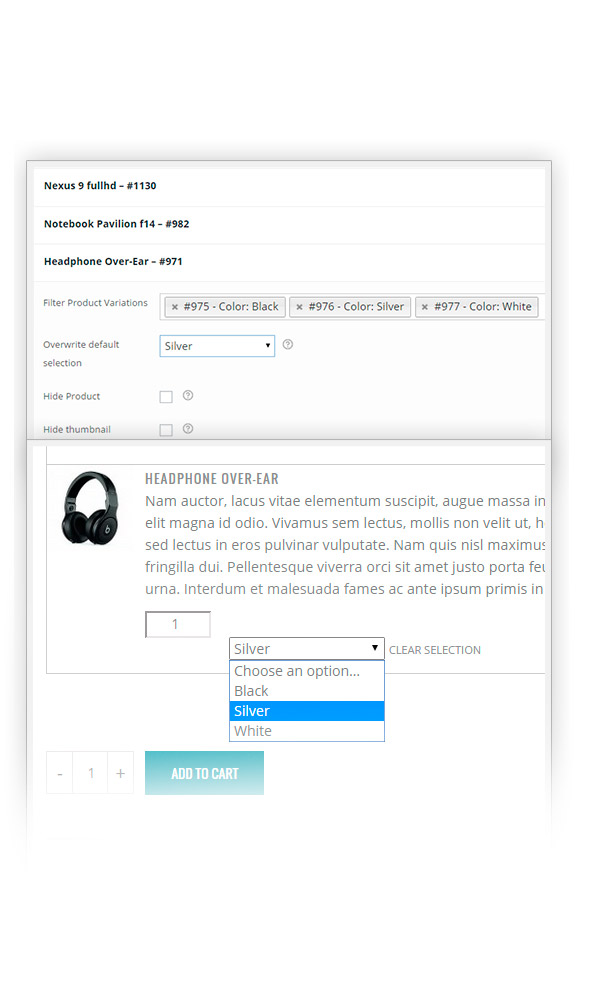 ASSIGN SHIPPING FEES
Choose to apply the fees to the whole bundle or to every single product.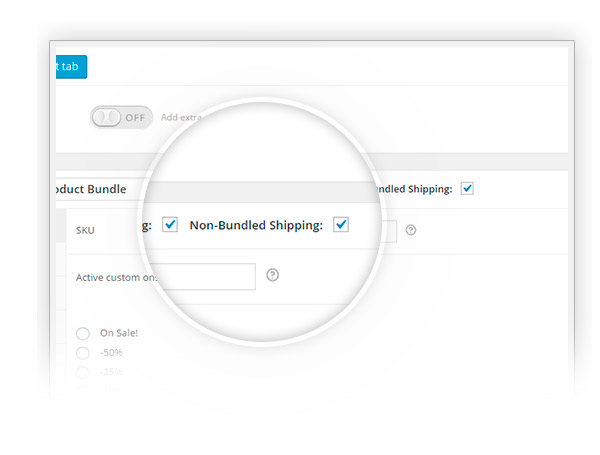 HIDE PRODUCTS OF THE BUNDLES
Select the products and hide them without changing the whole bundle!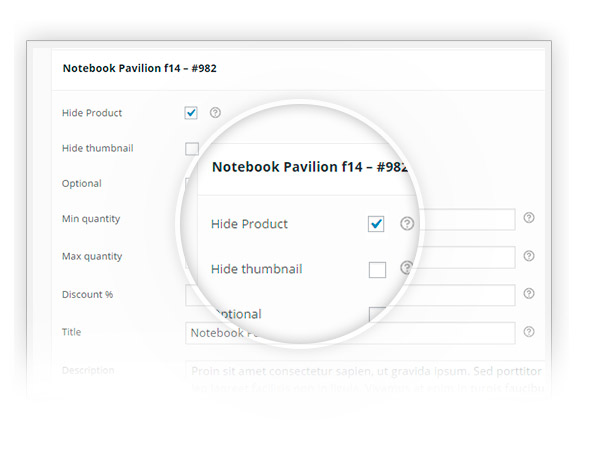 CHOOSE THE PRODUCT QUANTITY TO SELL
Offer more substantial bundle, choosing the quantity of the selected products.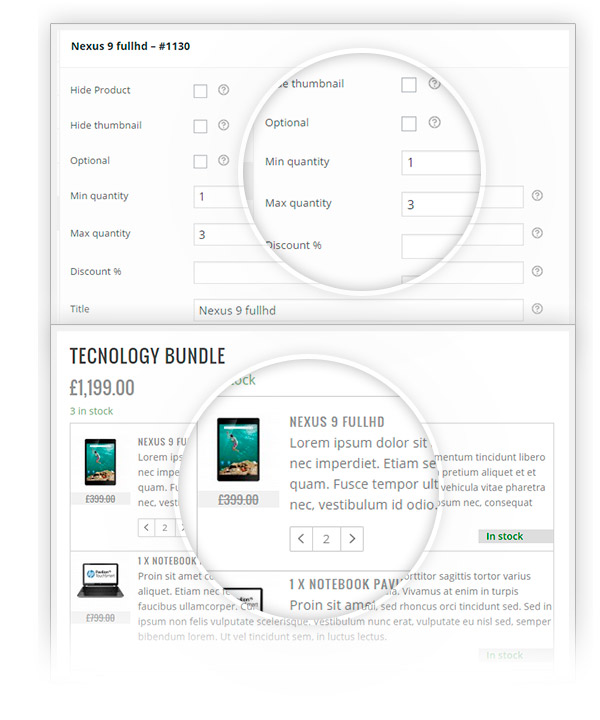 CUSTOMIZE TITLES AND DESCRIPTIONS
Make the products of the bundles unique without changing the original products of your e-commerce site!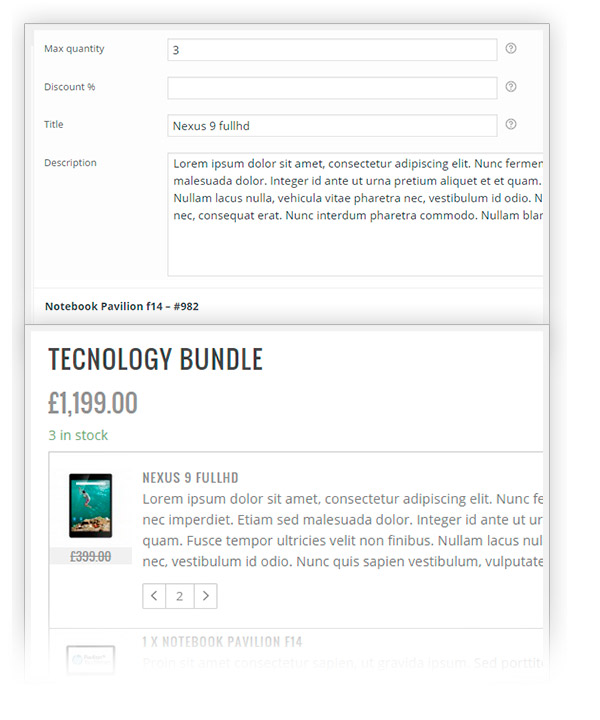 MAKE THE PRODUCTS OF THE BUNDLE OPTIONAL
A simple click to offer additional non-binding products for the purchase of the bundle.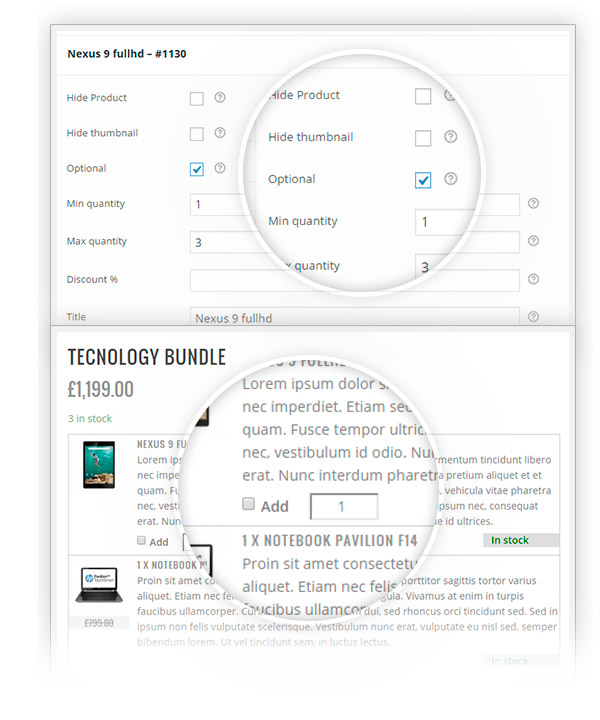 DISCOUNT BUNDLES
Create offers without affecting the original products of your shop!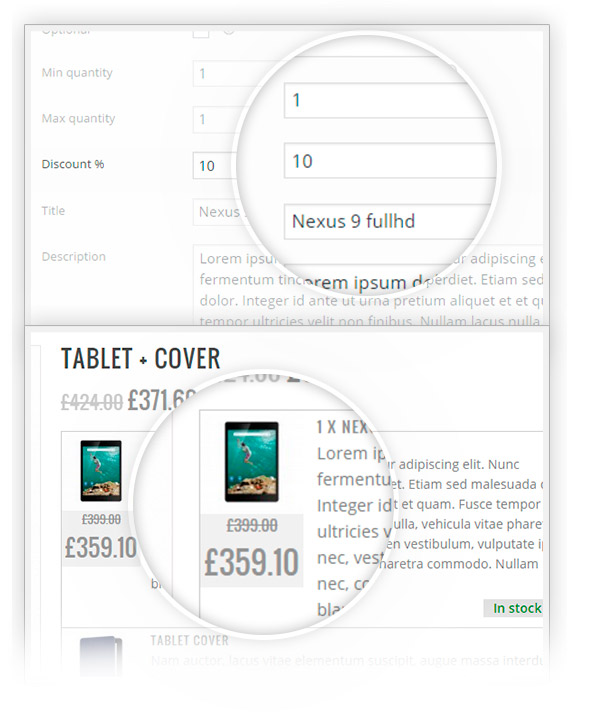 HIDE PRODUCT IMAGES
Make the bundle layout concise, according to your needs.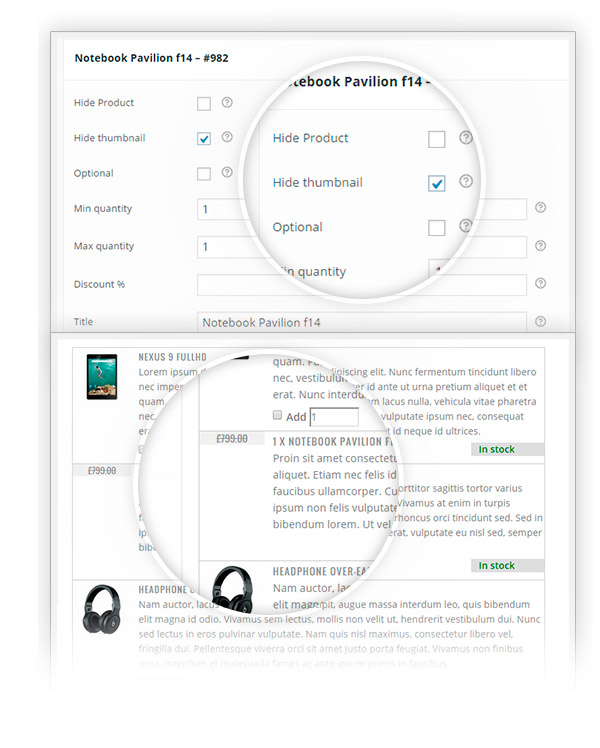 PUT BUNDLES IN THE SPOTLIGHT THROUGH THE SITE
Use the ``YITH WooCommerce Product Bundle`` widget and you will be free to show them in all the sidebars of your site.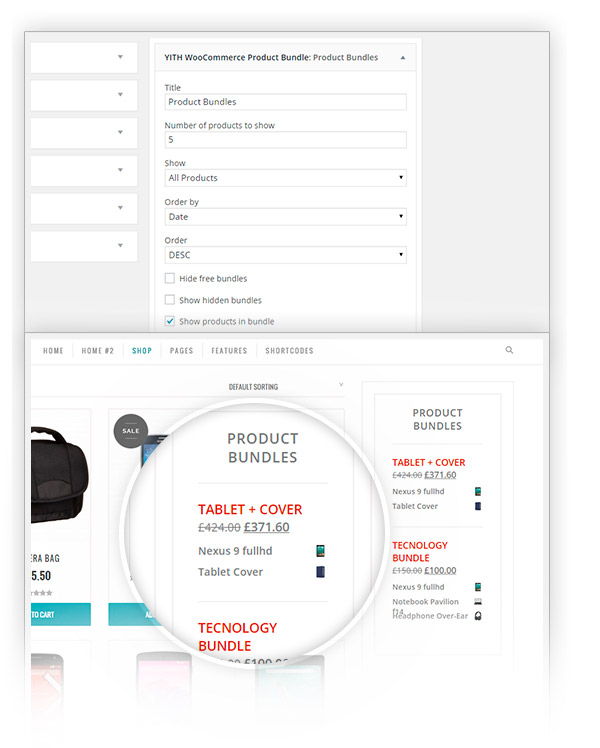 SHOW BUNDLE PRODUCTS IN THE REPORT
Or show also those included in the every package of products.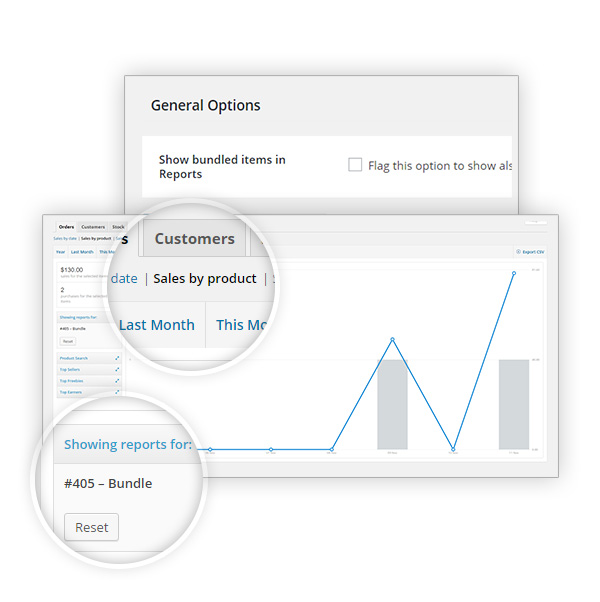 Apply specific rules to purchase the bundle
By setting a minimum and maximum quantity of required items in order to add the bundle to the cart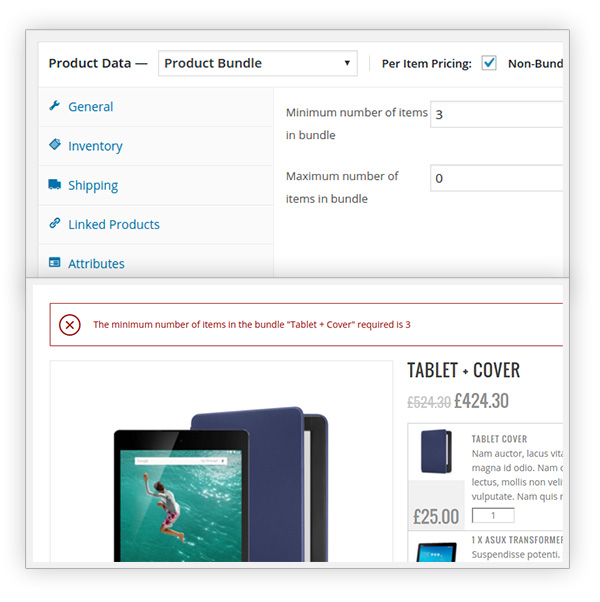 Set the Bundle product as out-of-stock automatically
if at least one of the products included is not available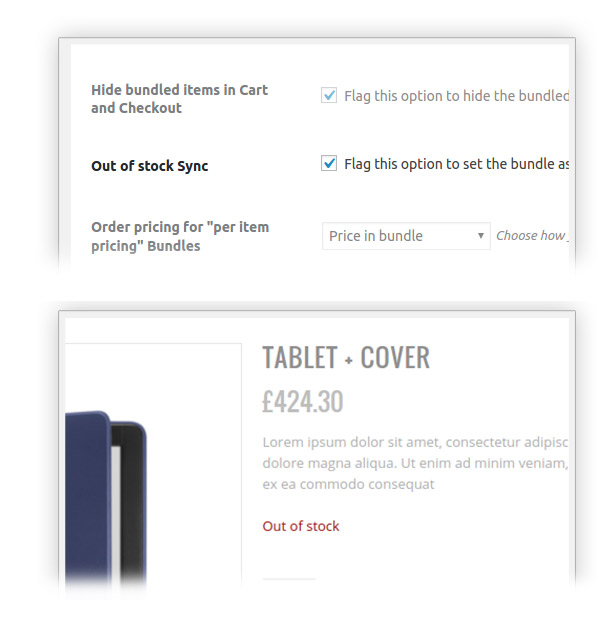 Decide how to show the price of the bundle products "per item pricing" in the invoices
choosing from the total amount of the bundle or the price of each product included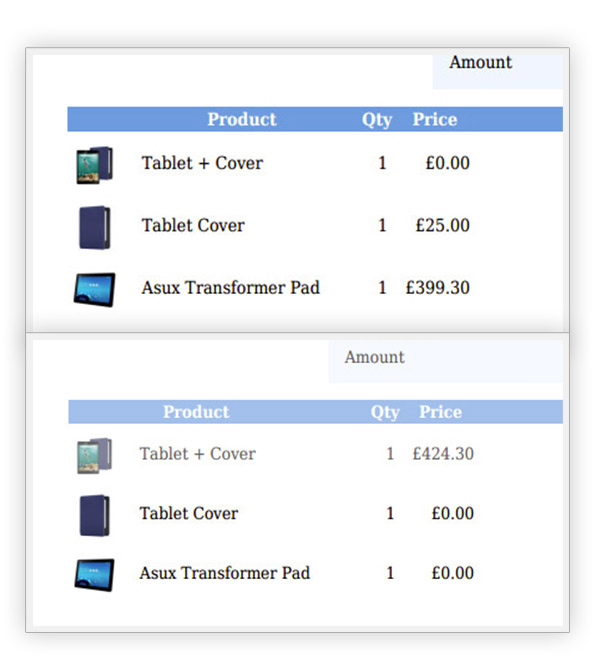 Choose the layout of the bundle price(s) on the shop page
Use the layout that best fits your shop and your marketing strategies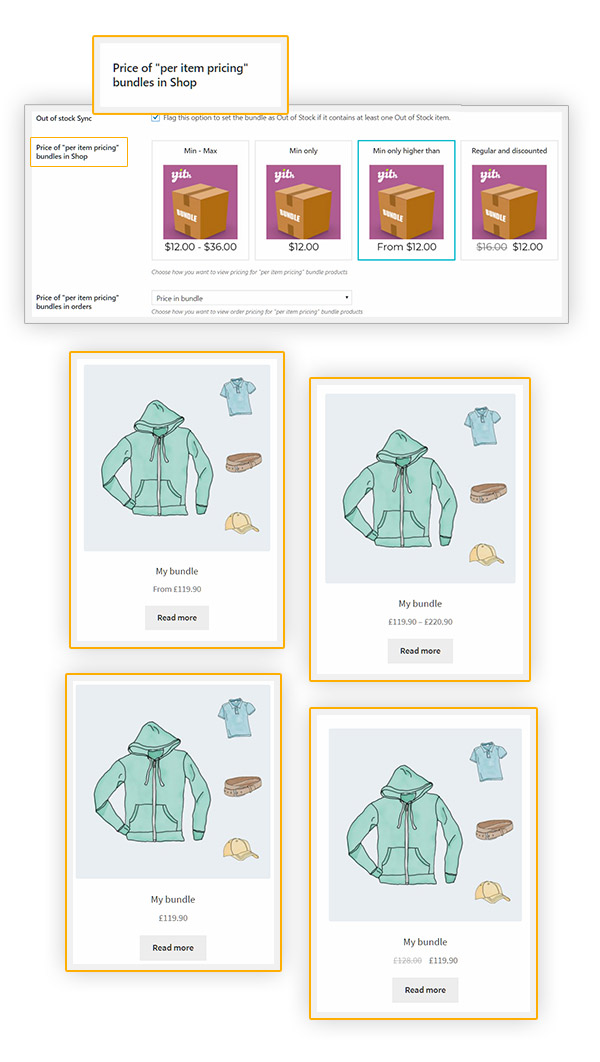 Add your bundle products quickly
and select them from the popup window in the product details page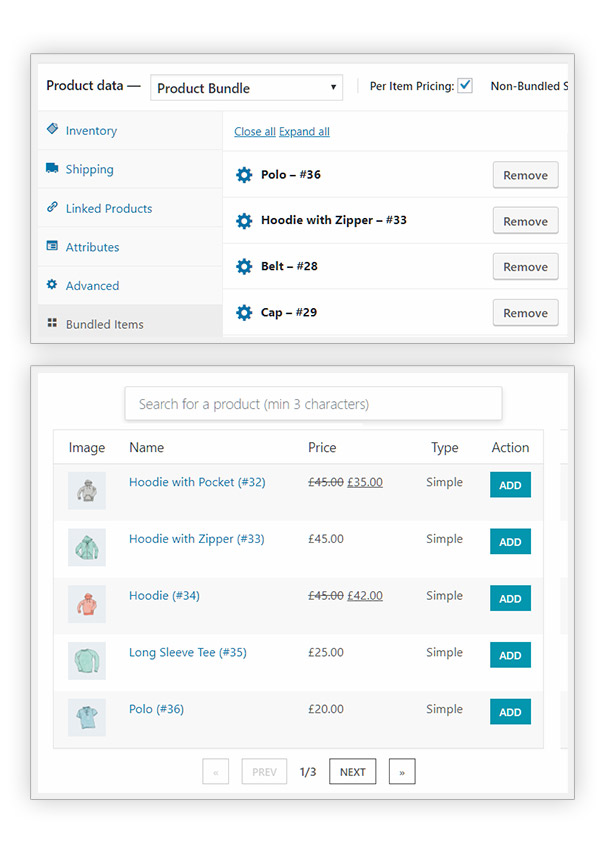 Get the best out of the compatibility with YITH WooCommerce Quick View
And open the links of your bundle items from withing the quick view lightbox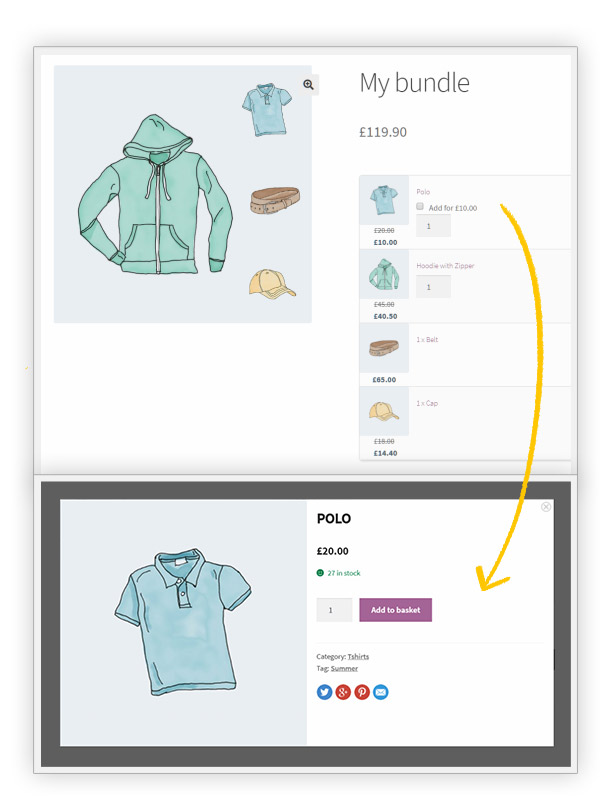 Take advantage of the wpml compatibility
You are free to easily translate the plugin with the powerful WPML tool