Una estrategia potente y sencilla para hacer que tus usuarios registrados siempre te recuerden
Al enviar cupones, puedes fidelizar a tus clientes y alentarlos a comprar: una estrategia de marketing fácil pero eficiente para aumentar las conversiones de tu sitio de comercio electrónico.
Promociones, descuentos y regalos ad hoc para que tus clientes se sientan especiales: uno de los procedimientos utilizados por los sitios de comercio electrónico más famosos para fidelizar a sus clientes y aumentar las compras.
Gracias al plugin de YITH WooCommerce Coupon Email System, podrás administrar fácil y rápidamente el envío de cupones para alentar a tus clientes a comprar los productos en tu sitio.
Puedes enviar un cupón con un descuento por el cumpleaños de uno de tus clientes, o crear cupones para clientes que no hacen una compra desde hace muchos días, solo para revivir su interés en las novedades de tu sitio de comercio electrónico.
Y nuevamente, puedes alentar el registro de nuevos usuarios o respaldar la compra de ciertos productos; las posibilidades son asombrosas, al igual que los resultados que puedes obtener en las conversiones y las ventas.
El plugin solo funciona con usuarios registrados.
Versión:

1.31.0

Publicada:

2023-09-14

Versión mínima de PHP:

7.0

Requiere:

WordPress 6.1

and WooCommerce 7.9

Compatible hasta:

WordPress 6.3.x

and WooCommerce 8.1.x

Plugins multidioma compatibles:

WPML, Weglot, Loco Translate

Traducción lista:

SÍ

Idiomas 100% garantizados por YITH:

English, Italian, Spanish

Idiomas proporcionados por usuarios:

Dutch (100%), French (99%)

Compatible con:

Tema YITH Proteo. Todos los plugins de YITH

Temas de terceros compatibles:

Avada, Divi, Flatsome, Neighborhood, Storefront, X

Cumple con RGPD:

No aplicable
CON
YITH COUPON EMAIL SYSTEM

PUEDES:
Mimar a tus clientes
Envíales un cupón para agradecer su inscripción, o para su cumpleaños: ¡hay más de una buena razón para fidelizarlos y animarlos a comprar!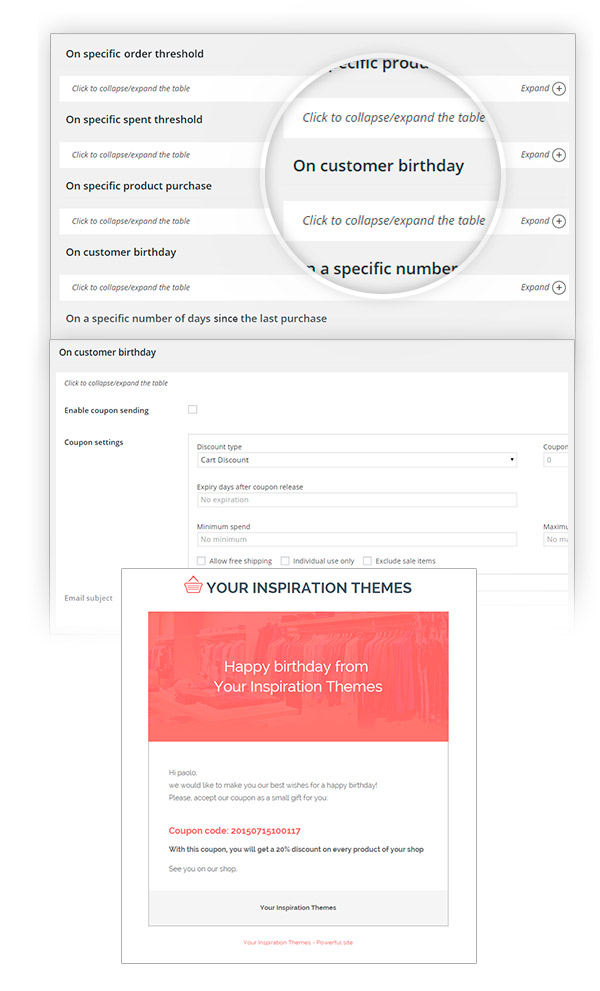 Recompensar a tus usuarios
¡Regala un cupón a los usuarios que hayan cumplido con ciertos requisitos (por ejemplo, número de compras), y anímalos a comprar de nuevo tras cierto número de días desde su última compra!
Utilizar 4 plantillas distintas
¡Personaliza el correo electrónico del cupón según tus necesidades!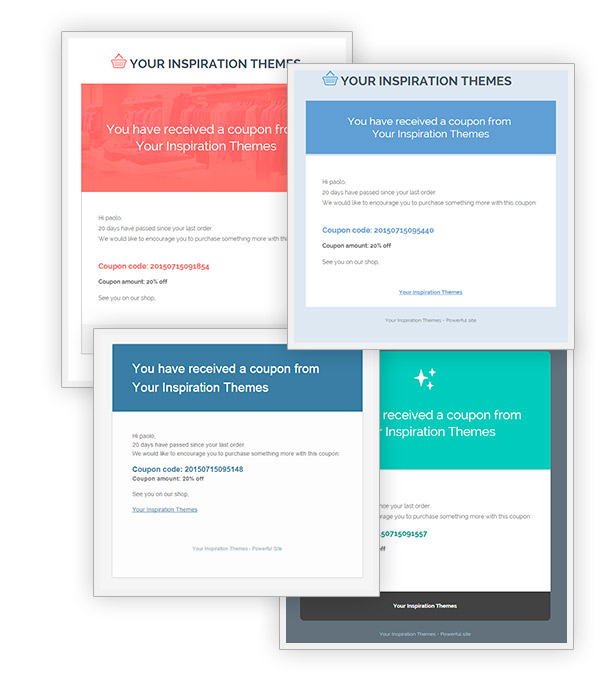 Aprovechar el potencial del Mandrill
Envía cupones con esta potente herramienta de gestión de correo electrónico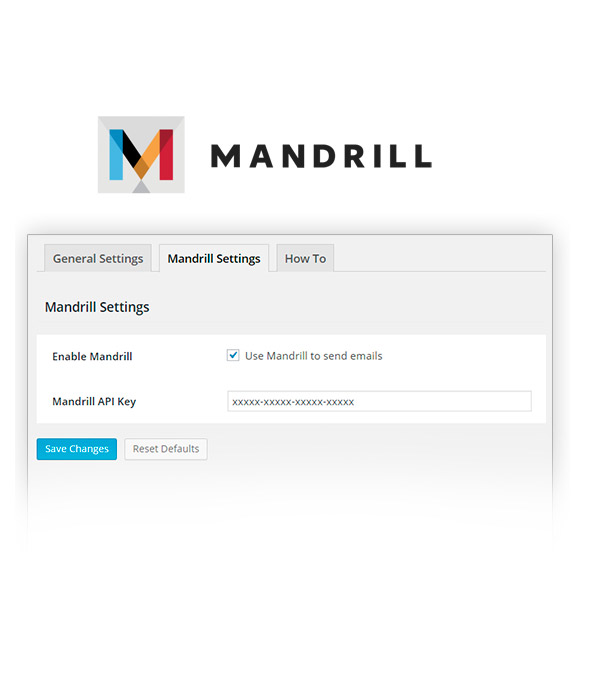 Aprovechar la compatibilidad con WPML
Puedes traducir el plugin fácilmente con la potente herramienta de WPML