Integra el MailChimp en tu tienda y haz campañas específicas para tus clientes
Realiza campañas de marketing específicas por correo electrónico para los clientes de tu tienda utilizando MailChimp. Si puedes administrar tus contactos de una manera más sistemática, seguramente puedes ser más convincente y verás cómo aumentan las ventas en tu tienda. Todo esto se puede administrar automáticamente en simples pasos con este nuevo plugin de YITH.
Con YITH WooCommerce MailChimp puedes administrar campañas de marketing por correo electrónico para tu comercio electrónico.
Puedes añadir contactos de tu tienda tras la creación o finalización del pedido, automáticamente o solo después del consentimiento del cliente.
Puedes beneficiarte de todas las ventajas que un proveedor de servicios de correo electrónico como MailChimp te ofrece para promocionar tus nuevos productos, ofertas, tu tienda, o simplemente para mantenerte en contacto con tus clientes o lo que desees.
Todos sabemos que el marketing por correo electrónico es una herramienta muy poderosa para la promoción de tiendas y el aumento de ventas, especialmente cuando se administran de manera ordenada y sistemática con campañas dirigidas que tienen un índice de conversión de ventas mucho más alto.
Versión:

2.24.0

Publicada:

2023-05-16

Versión mínima de PHP:

7.0

Requiere:

WordPress 6.0

and WooCommerce 7.5

Compatible hasta:

WordPress 6.2.x

and WooCommerce 7.7.x

Plugins multidioma compatibles:

WPML, Loco Translate

Traducción lista:

SÍ

Idiomas 100% garantizados por YITH:

Italian, Spanish

Idiomas proporcionados por usuarios:

Dutch (99%)

Compatible con:

Tema YITH Proteo. Todos los plugins de YITH

Temas de terceros compatibles:

Avada, Divi, Flatsome, Neighborhood, Storefront, X

Constructores de página compatibles:

Gutenberg, Elementor

Cumple con RGPD:

Sí
CON
YITH MAILCHIMP

PUEDES:
Para rastrear los pedidos después de una campaña de MailChimp.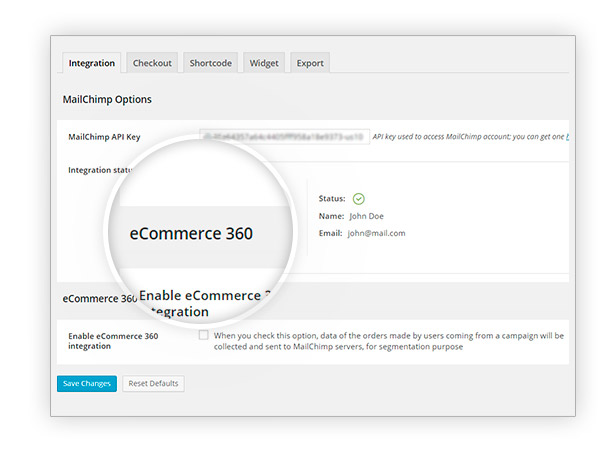 Gestionar con éxito los grupos de interés
Si tus usuarios se suscriben de nuevo a una de tus listas, puedes cambiar sus intereses o añadir los nuevos a los existentes.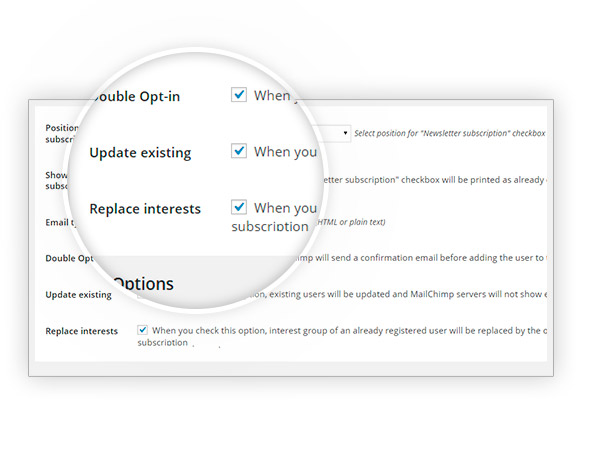 Controlar los grupos de interés desde el propio plugin
Sin la necesidad de acceder a MailChimp para facilitar la suscripción de tus usuarios.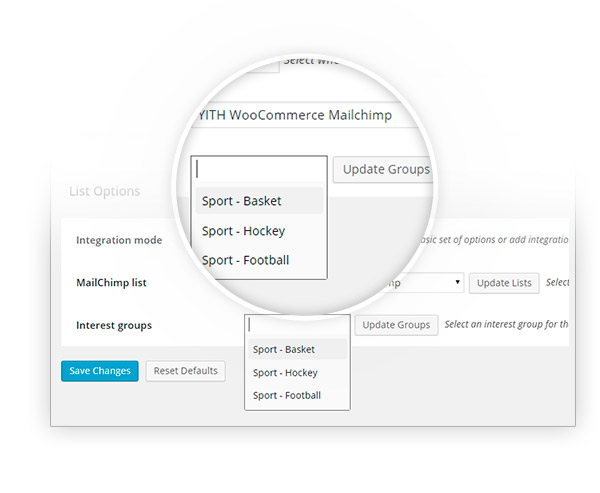 Coordinar tus listas
Eligiendo los grupos de interés relacionados o dirigiendo a los usuarios de la lista que prefieras.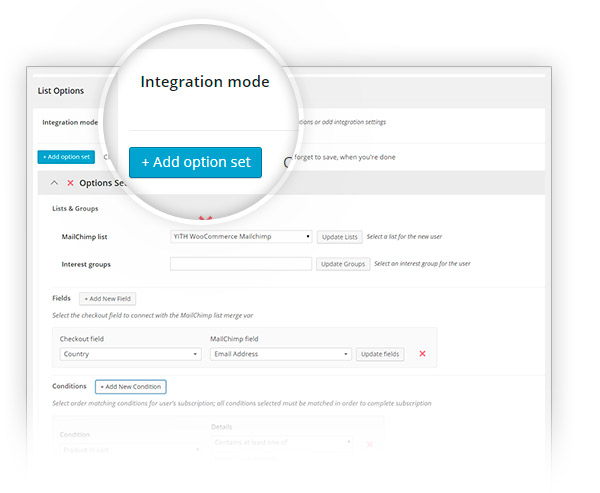 Permitir que tus usuarios se suscriban al boletín desde cualquier parte del sitio
Gracias a un cómodo shortcode que puedes modificar libremente desde la sección relacionada.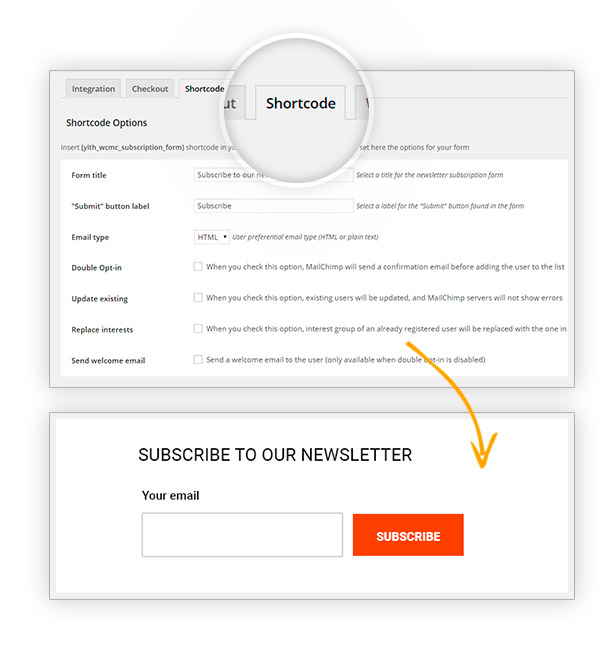 Aprovechar un widget lateral
Rápido y fácil de usar, para que puedas dirigir a tus usuarios a la suscripción del boletín desde las barras laterales de tu tienda.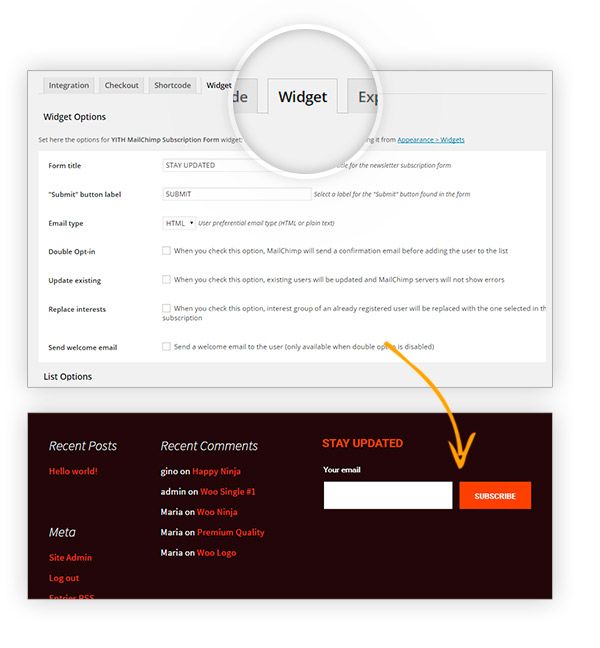 Cambiar el estilo de shortcodes y widgets
Sin tocar ningún tema o archivo del plugin, tendrás acceso completo para modificarlos según tus necesidades.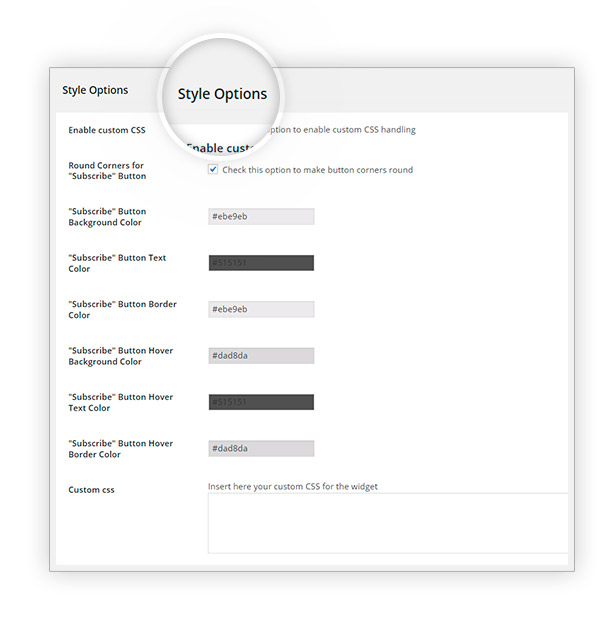 Exportar los detalles de tus listas
Automáticamente con un solo clic, o descargando un archivo CSV que podrás utilizar libremente.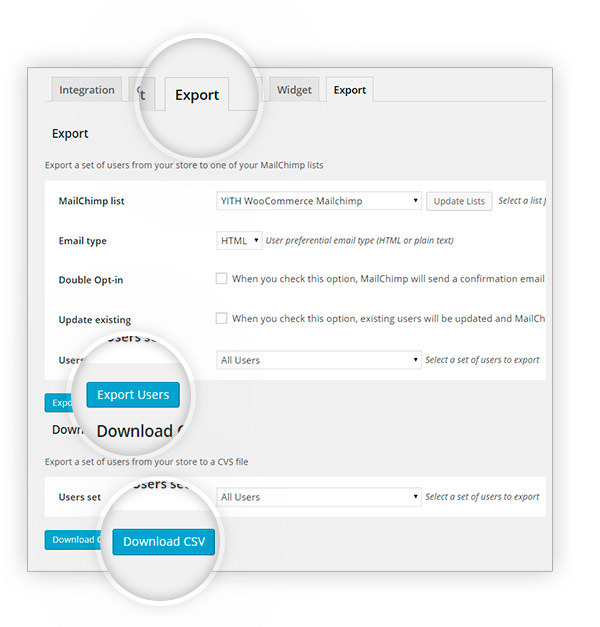 Crear campañas ad-hoc para los usuarios que están en la lista de espera de tus productos
Utiliza el plugin en combinación con YITH WooCommerce Waiting List para exportar en MailChimp la lista de usuarios que muestran interés en tus productos agotados.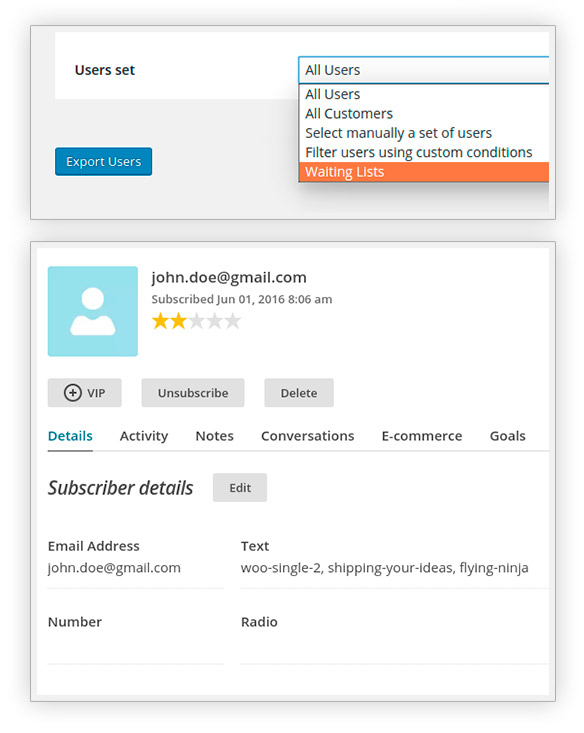 Registrar todos los pedidos realizados en tu tienda en MailChimp
Puedes crear campañas dirigidas según las preferencias de compra de los clientes, manejar el carrito abandonado y verificar los ingresos de las campañas de boletines directamente desde el Escritorio Mailchimp.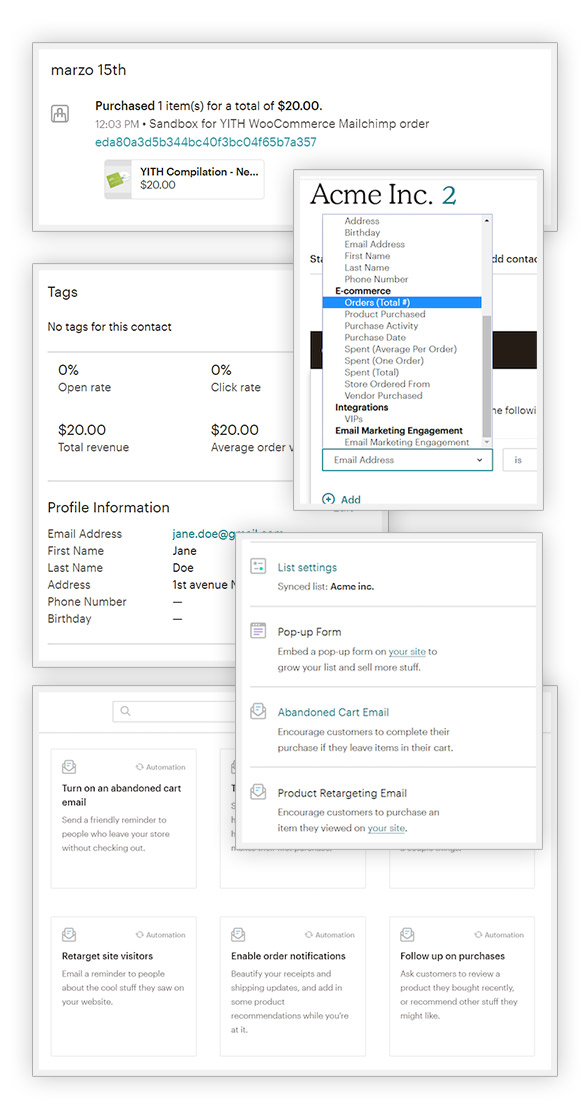 Aprovechar la compatibilidad con WPML
Puedes traducir el plugin fácilmente con la potente herramienta de WPML