Rimani aggiornato in tempo reale sugli ordini e le vendite come fanno i migliori imprenditori online
Ti piace il suono del denaro? Sicuramente sì poiché, quando possiedi un e-commerce, non c'è suono più bello di quello di una vendita andata a buon fine.
Quando i clienti acquistano dal tuo negozio online, devi saperlo subito per poter apprezzare quell'emozione che solo le vendite sanno darti.
Non ha importanza cosa stai facendo, né se stai controllando il tuo budget o se sei in riunione con i colleghi: devi essere informato!
Certo, starai pensando che le email e i messaggi di testo ti aiutino in questo, ma ti costringono ad aggiornare costantemente i tuoi account.
Come fare allora? YITH Desktop Notifications for WooCommerce ti permette di ricevere notifiche in tempo reale sul monitor del tuo PC per informarti degli ordini e le vendite. Un modo semplice e veloce per sentirti in contatto con i tuoi clienti e con le loro esigenze.
Ogni notifica include i link agli ordini elaborati e potrai personalizzare i tuoi messaggi con icone e suoni ed anche decidere quale ruolo utente notificare.
Questo significa che puoi attivare la notifica per gli ordini falliti per gli shop manager, informare gli amministratori delle vendite confermate e via dicendo…
Abbiamo creato un altro plugin per farti avere il pieno controllo sul tuo sito. Scopri le sue potenzialità nel dettaglio!
Versione:

1.28.0

Rilasciata il:

2023-10-04

Versione minima di PHP:

7.0

Requisiti minimi:

WordPress 6.1

and WooCommerce 8.0

Compatibile con:

WordPress 6.3.x

and WooCommerce 8.2.x

Plugin multilingua supportati:

WPML

File di lingua inclusi:

SÌ

Lingue garantite al 100% da YITH:

Italian, Spanish, Greek

Traduzioni degli utenti:

Dutch (100%), French(France) (98%), Portuguese(Brazil) (100%), Persian (90%)

Supporta:

Il tema YITH Proteo. Tutti i plugin YITH.
CON
YITH DESKTOP NOTIFICATIONS

PUOI:
Attivare le notifiche desktop relative al tuo negozio
Per una nuova vendita, un ordine rimborsato, un cambiamento dello stato dell'ordine, un prodotto non disponibile, un prodotto con disponibilità bassa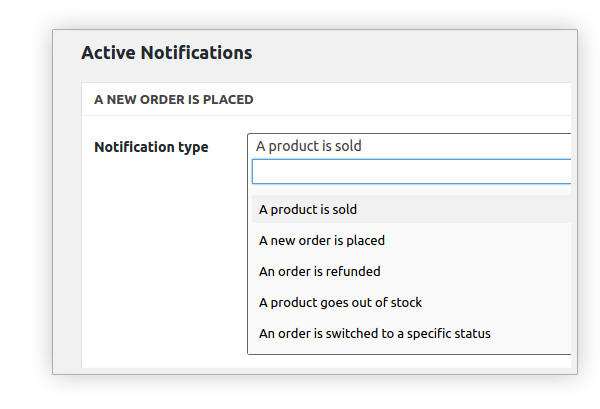 Personalizzare le notifiche
Inserendo titolo e descrizione tramite appositi segnaposto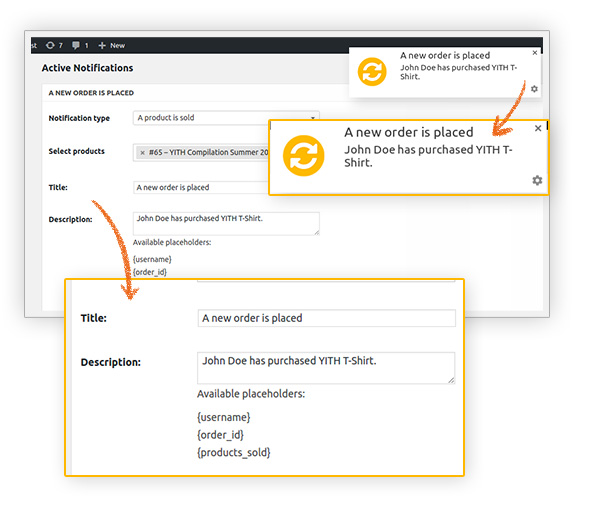 Attivare le notifiche per tutti gli utenti o solo per alcuni
Scegliendo tra diversi ruoli utente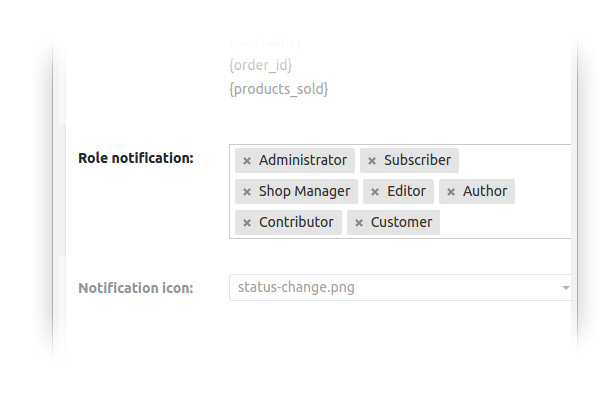 Impostare la durata della notifica
Inserendo il numero di secondi per mostrare il messaggio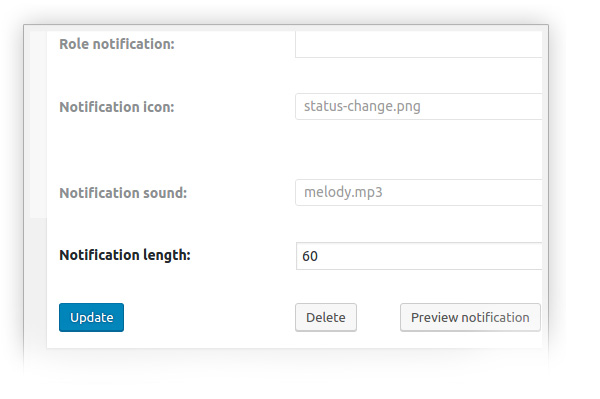 Selezionare icona e suono per ogni notifica
Caricando nuovi elementi quando quello disponibile non soddisfa le tue esigenze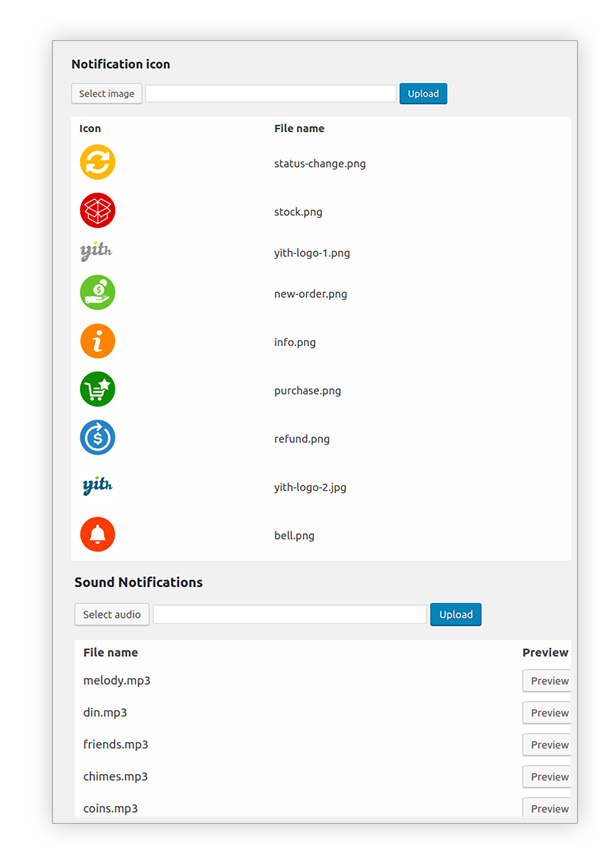 Approfittare della compatibilità con WPML
Puoi facilmente tradurre il plugin con il potente strumento per siti multilingua