DISCOVER WHAT YOUR CUSTOMERS WANT AND BE PREPARED TO MEET THEIR NEEDS
Wishlists are one of the most useful features for an e-commerce: on one side, it encourages users to come back, allowing to track products they consider interesting. On the other, if users share their wishlist — to friends, or through social networks — this will increase the sales of your products and will help the promotion of your online business.
When we hear about "wishlist", we think about a simple button that lets us save the product we are interested in in the e-commerce we are visiting, before a coming purchase. However, the wishlist is something more.
Today the wishlist is a powerful marketing tool. Giving the opportunity to track users' interests is useful, but it's only the tip of the iceberg.
What can really make the difference in conversions and amount of sales is without a doubt the freedom to share your own wishlist, even on social networks, increasing indirect sales: can you imagine the sales volume you can generate during holidays or birthdays, when relatives and friends will be looking for the wishlist of your clients to buy a gift? Moreover, you can send the wishlist to the administrator of the site to ask for a custom estimate on the concerned products.
But the most interesting feature is all about you. From now on, you will be free to observe your customers' wishlists and to view the statistics about the most popular products in your shop. What does your average customer want concretely? What would happen if you sent a special discount for the purchase of the most requested product? And by basing it on this, you could create ad hoc promotions and discounts to loyalize the customers and encourage them to buy the product they like.
Quick info
Requires:

WordPress 4.5 or higher

Compatible up to:

WordPress 5.3.x

Requires:

WooCommerce 3.2.x or higher

Compatible up to:

WooCommerce 3.8.x

Minimum PHP version:

5.6

Version:

2.2.13

Released:

2019-11-11

100% WPML compatible:

yes

100% Weglot compatible:

yes

Translation ready:

yes

Languages:

Dutch, English, French, Italian, Spanish, Swedish

Support to:


All YITH plugins

All YITH themes, Flatsome

GDPR Compliant:

YES
WITH
YITH WISHLIST

YOU CAN:
CREATE MULTIPLE WISHLISTS
Users will be able to create and manage multiple wishlists,
in case they prefer to split the products by category or other parameters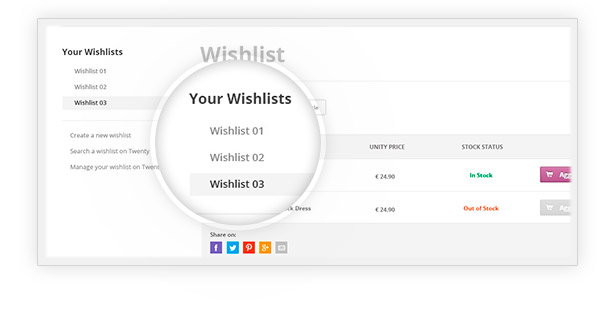 MAKE ONE OR MORE WISHLISTS private
Allow users to make their wishlist private or public: If public, they can share it on social media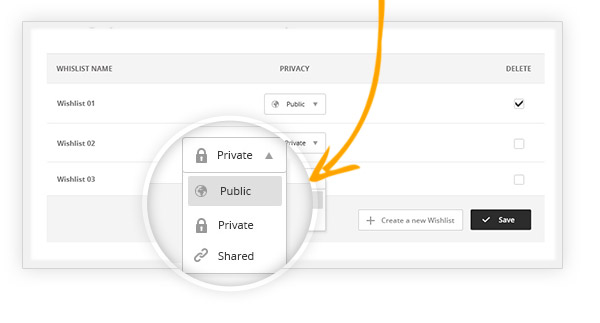 ASK FOR AN ESTIMATE FOR THE PRODUCTS IN THE WISHLIST
Let users send the wishlist to the store administrator to ask for a custom estimate of the products they are interested in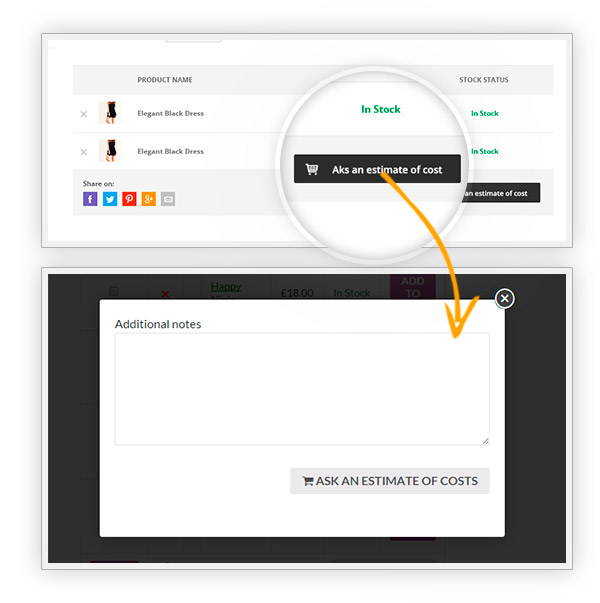 ALLOW SEARCHING USERS' WISHLISTS

Add a search form in the site to let people consult public wishlists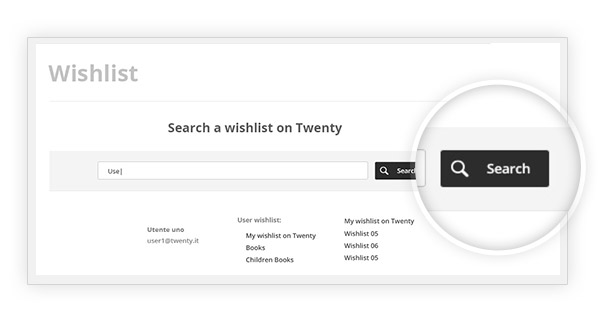 OBSERVE USERS' WISHLISTS TO UNDERSTAND THEIR NEEDS
Determine statistics to know your customers needs better and to make special discounts and promotions for most popular products.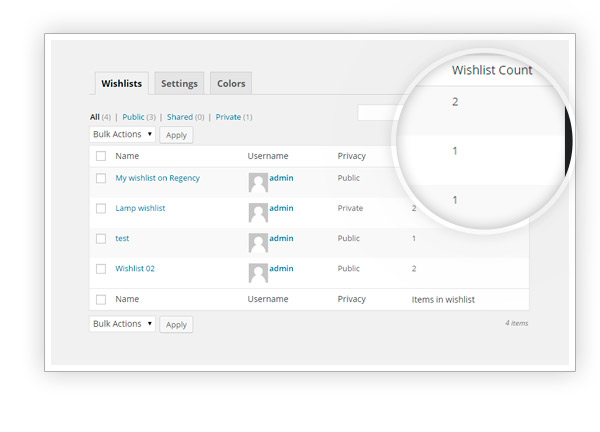 Add some or all products in the wishlist to cart
So your users can decide whether to select some or all products in their wishlist and go to checkout page with a simple click only.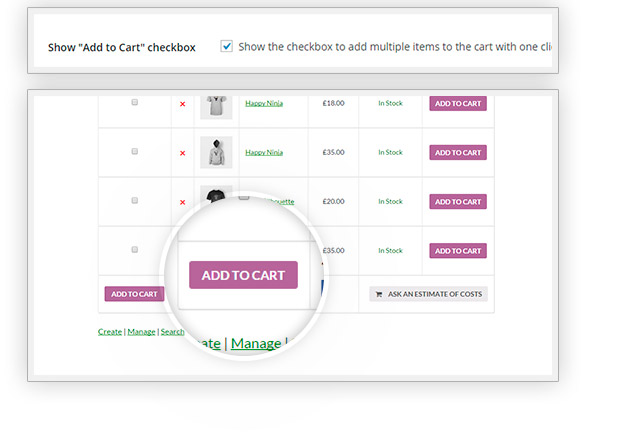 Disable wishlist features for unlogged users
And give registered users only the privilege to access wishlist functionalities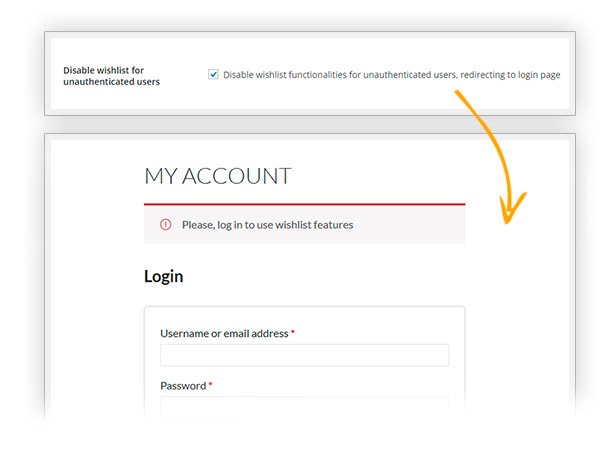 Display a table with popular products of your shop
See which products appear most frequently in your users' wishlist and make special offers for them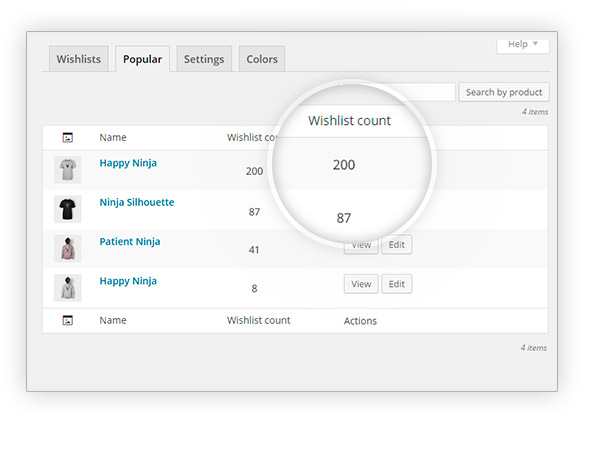 Display links for creating, manage and search wishlists
So your users can directly access them from the wishlist table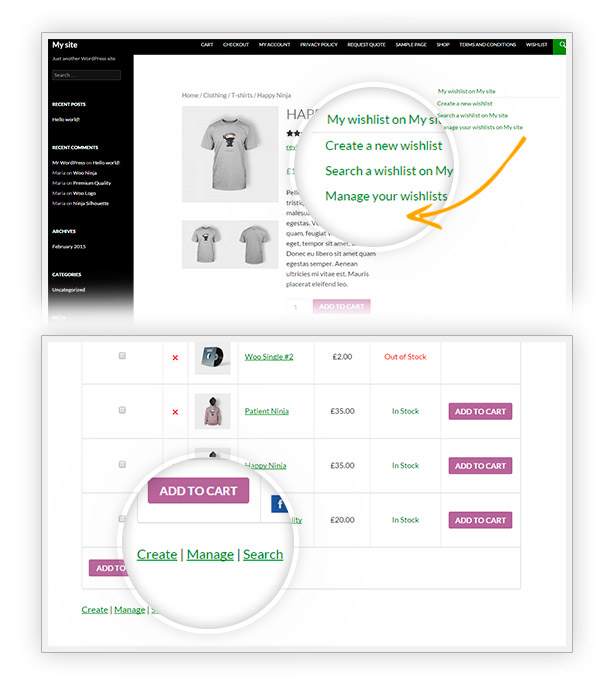 Inform and invite unlogged users to register
So they can benefit from all wishlist features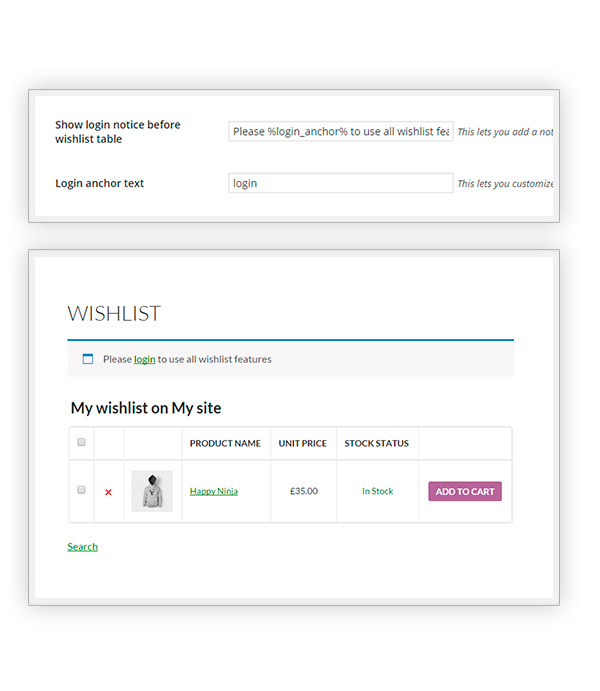 Send a promotional email
The best way to tell your users about special offers, or to propose a unique one yourself!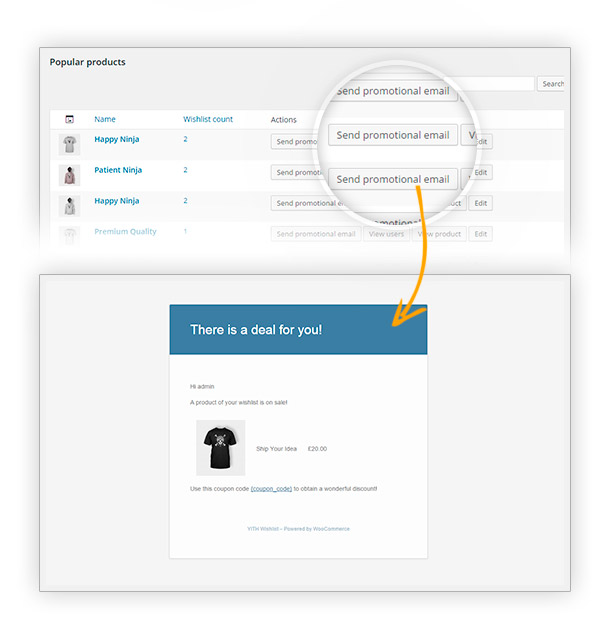 Freely manage your wishlists
Your users will be free to move the products easily from one wishlist to another.
See the date of addition of a product in a wishlist
For a precise and aimed check to offer more information to your clients