The daily work that many people do in YITH is practically unseen. And it's curious, because the work this month's crew member does is seen every day! Have you noticed the images we upload to social networks? The ones on the blog? Behind all that work is Sara Michieli, our graphic designer and illustrator.
Sara has been working at YITH none other than 10 years. She started to be part of the team when there were only 10 people. Working with YITH was a huge opportunity to improve and learn a lot of new things.
I studied a lot, I read graphic design blogs and printed magazines, trying to understand trends, improving my sense of proportion and graphics from time to time, also thanks to Sara Presenti's feedback.
Precisely, together with Sara Presenti, she worked on many themes, even creating skins. In fact, one of her greatest achievements was the skin "Desire". She is also one of the people responsible for some of the designs for WordCamps giveaways. Take a look at these awesome t-shirts: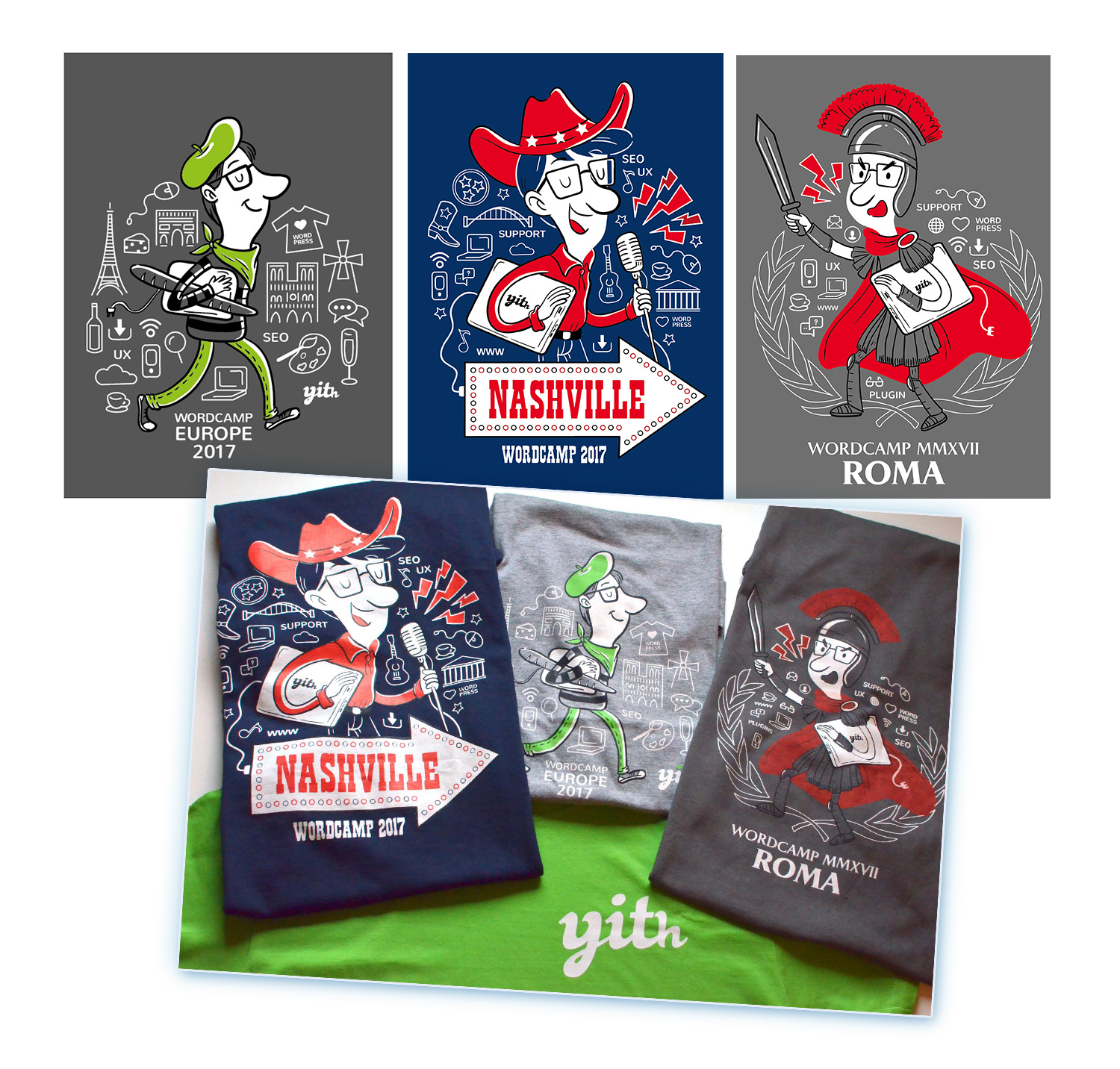 But she's not only working at YITH. She studied at the Academy of Fine Arts and is almost always working for agencies and with freelance jobs.
After working for YITH, where I work half a day, I dedicate myself to illustration projects, mainly linked to school publishing (first and middle grade). Over the years I have worked on books, flyers, promotional material, and digital books. Also in 2013 a project was born in which I made all the illustrations of the covers. This was also a great challenge, especially the fact of having to manage and lay out all these textual contents also taught me a lot in terms of organization. I had never laid out ebooks and this was also a way to learn that I also used in subsequent projects.
She is proud of many of her works, but one that really makes her proud is the Christmas portrait she did of all YITH members.
At Christmas 2021 I portrayed the whole team, a job I had already done in 2013 when the company was called Your Inspiration and there were 12 of us. Now I think I have much more experience and awareness. I abandoned the vectors (which I use only for graphics) looking for a more personal sign and color. Drawing faces is one of the things that I enjoy the most, and it was a pleasure to represent all the members of the YITH team!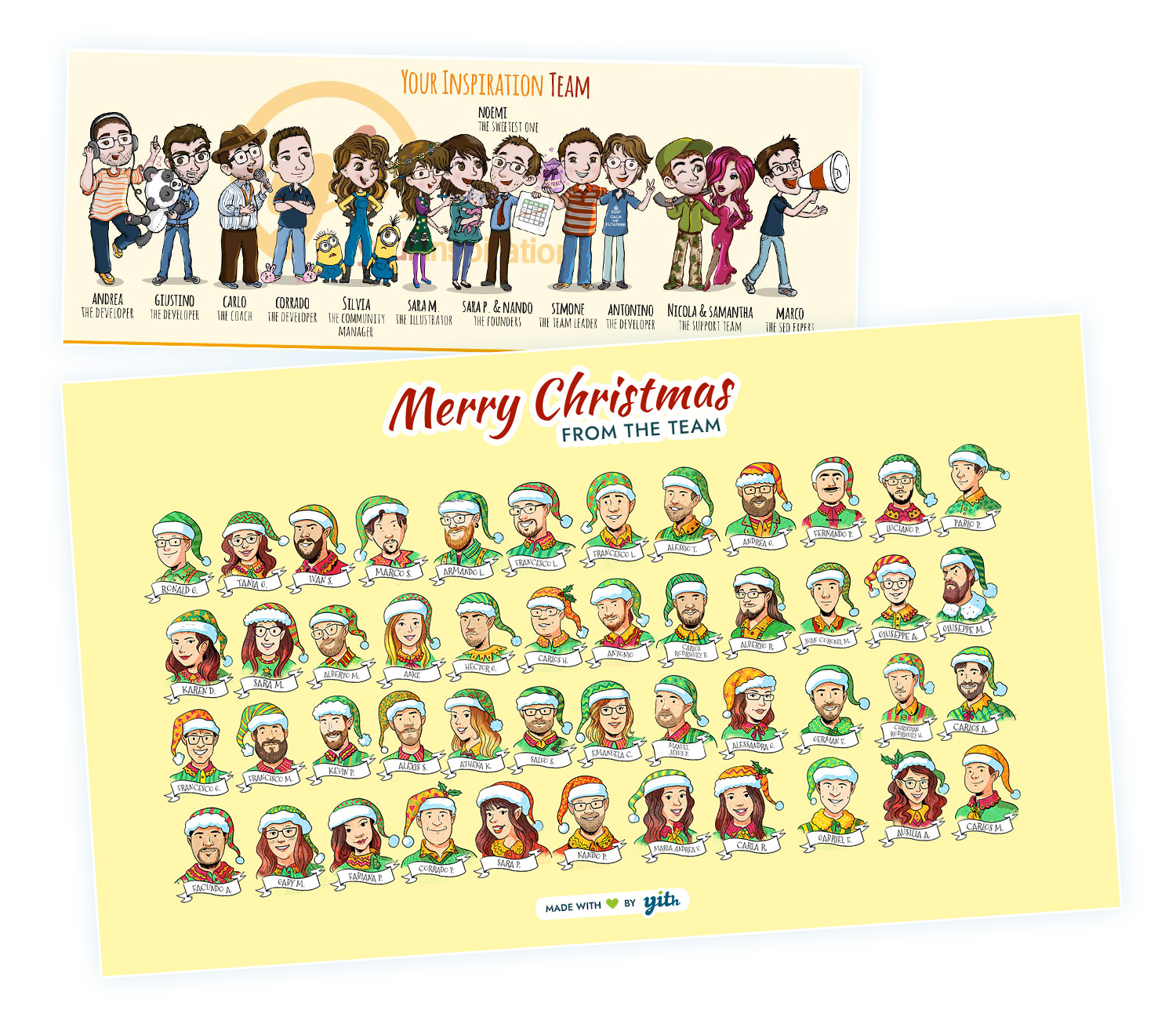 Sara gets along very well with all her colleagues despite living more than 1000 kilometers away from the office in Sicily (and we're not counting the distance from Spain or Argentina!) She's now living in Rovigo, a city near the sea, but she was born in a village near the mountains where she developed her passion for nature.
One of my passions and hobbies is nature. I am always curious to learn about new plants and animals, reading dedicated books. I have a small garden of a few square meters in which I am trying to grow various plants. I especially love medicinal plants. During the weekends, if the weather permits, I make excursions into nature or to some art cities with my partner. If it rains or is too cold, especially in winter I love playing board games or video games, painting or reading.
Maybe that's why she has a very clear plan for the future:
Being able to buy a house near the mountains and with a nice garden.
And not only this. She is also involved with ecology.
I like being able to involve people in activities, creating something all together. From last year I have also been volunteering in an association that deals with the environment, trying to raise awareness of respect for the environment. To do this, I organize collections of abandoned litter to make people understand how serious the problem is, especially in naturalistic areas. A topic that must touch everyone, since we all live on this earth and are responsible for it. Each of us can make a contribution, however small it may seem, and try to make a difference.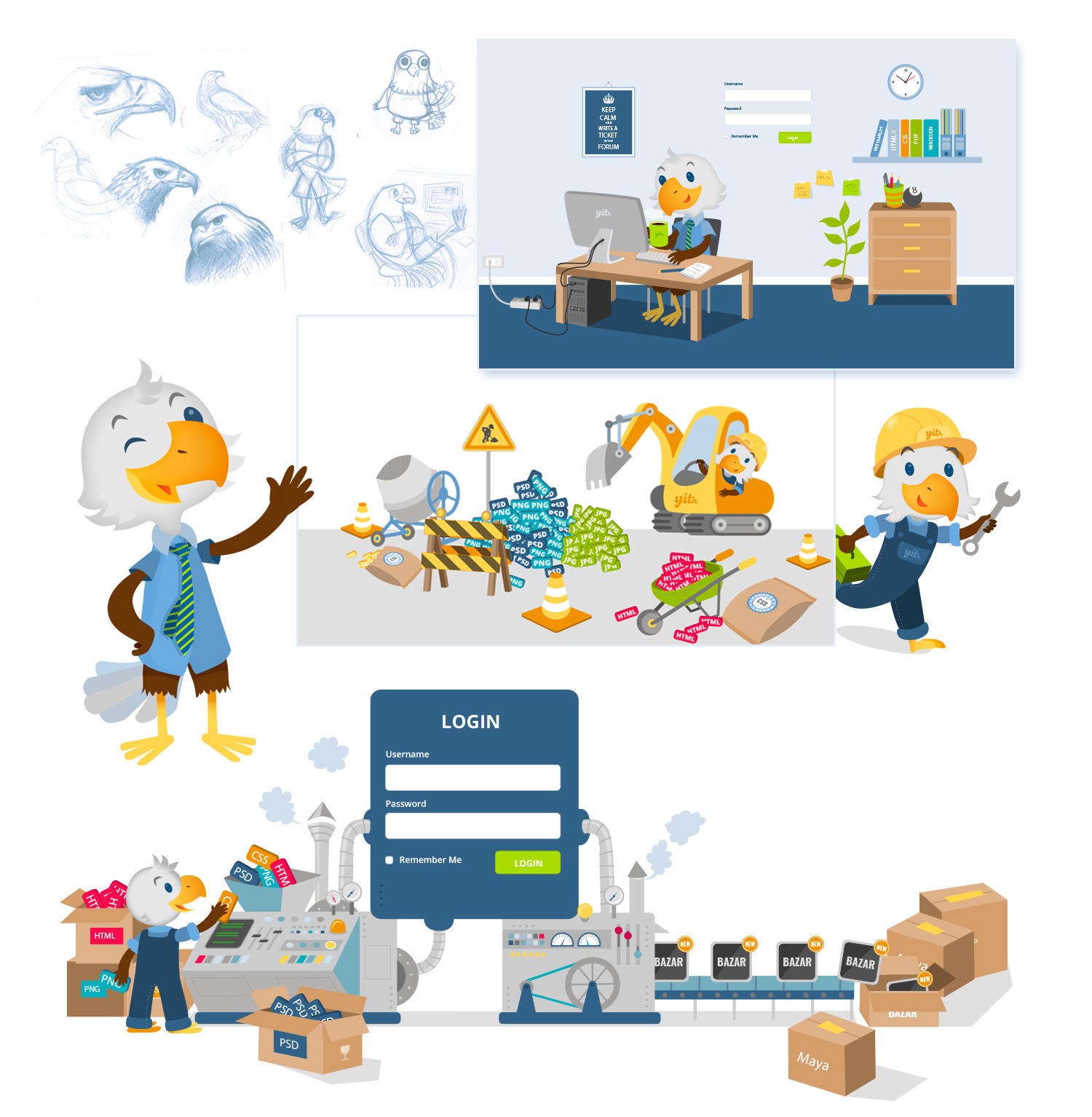 And, of course, it's a box of surprises:
Between 2016 and 2019 I managed an artistic collective, organizing exhibitions, making books and participating in comic fairs managing more than 50 illustrator/comic artists.
Sara has learned a lot in her life, but she is very clear about what advice she would give to someone and what is the best advice she has been given.
An advice I would like to give is to always be curious, curious to discover new things, to know new places, to broaden your skills. In short, never stop learning. The best advice I have been given is not to give up. In this work (but I think it is a transversal factor) constancy and determination make the difference.
Now, every time you see an image on our social networks or our blog, you may think that it has been created by the brilliant imagination of Sara Michieli. As you have seen in some of the examples in this article, she has magic in her hands and a huge creative potential!
Find here more information about our team. If you want to know her a little more, you can take a look at her Instagram account @saramichieli.