Mejora tus compras de comercio electrónico con mensajes enfocados a tus clientes
Imagina poder hacer que tus clientes compren un producto relacionado con los que están en su carrito, o gastar más para aprovechar una oferta en particular o el envío gratuito: para la mayoría de las transacciones en línea, solo necesitas un pequeño incentivo para mejorar las compras de tu comercio electrónico y fidelizar un nuevo cliente.
Un error muy común es ofrecer descuentos o promociones que los clientes no podrán ver, haciendo que todo el proceso sea inútil: YITH WooCommerce Cart Messages resuelve este problema, ofreciéndote la oportunidad de crear un mensaje que tus clientes verán una vez que lleguen a su página del carrito!
Un solo plugin, pero infinitas posibilidades para incrementar exponencialmente las compras de tu comercio electrónico. Estos son solo algunos de los posibles escenarios que puedes realizar con YITH WooCommerce Cart Messages: imagina poder monitorizar automáticamente el carrito de los usuarios y sugerir un producto de promoción relacionado con lo que van a comprar.
Imagínate informarles que, llegando a una cantidad mínima, podrían aprovechar un descuento particular o, por ejemplo, el envío gratuito. ¿Y si también pudieras aplicar el principio de urgencia y empujar a tus clientes a comprar de inmediato para beneficiarse de una promoción que terminará pronto?
Estos son solo algunos de los posibles ejemplos de lo que nuestro plugin puede ofrecerte, pero el resultado siempre será el mismo: se alentará a los clientes a comprar más, a comprar lo antes posible y a volver a tu sitio web para seguir comprando.
¿Cómo exactamente?
Los estudios muestran que del 80% de los clientes que abandonan su carrito antes de completar su compra, casi la mitad de ellos lo hacen luego de encontrarse con gastos inesperados (como tarifas de envío), por lo que ofrecer envío gratuito una vez que se alcance un cierto valor de compra e informar a los clientes directamente en la página de su carrito va a:
Reducir la tasa de carritos perdidos
Incrementar el valor medio de cada compra
Mantener la fidelidad de tus clientes
Pero este es solo uno de los posibles usos de este plugin: ¡libera tu imaginación y aumenta tus ventas!
Versión:

1.30.0

Publicada:

2023-05-05

Versión mínima de PHP:

7.2

Requiere:

WordPress 6.0

and WooCommerce 7.5

Compatible hasta:

WordPress 6.2.x

and WooCommerce 7.7.x

Plugins multidioma compatibles:

WPML, Loco Translate

Traducción lista:

SÍ

Idiomas 100% garantizados por YITH:

English, Italian, Spanish

Idiomas proporcionados por usuarios:

French(100%), Dutch(100%)

Compatible con:

Tema YITH Proteo. Todos los plugins de YITH

Temas de terceros compatibles:

Storefront

Cumple con RGPD:

No aplicable
CON
YITH CART MESSAGES

PUEDES:
Crear mensajes sobre una cantidad mínima para gastar
Anima a tus usuarios a gastar más para aprovechar una oferta en particular. El mensaje puede incluir la cantidad que se debe obtener y el espacio que se debe llenar para beneficiarse de la oferta.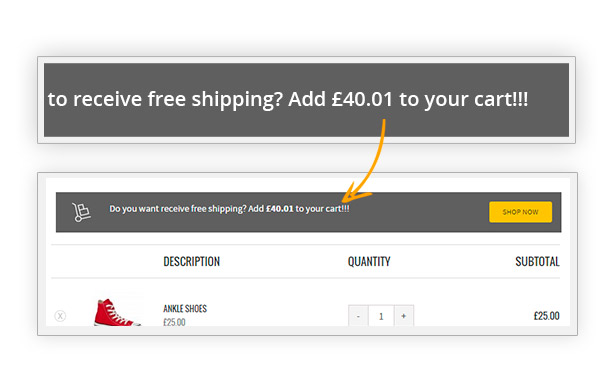 Analizar el remitente
Crea mensajes basados en el sitio web de origen de donde provienen tus usuarios.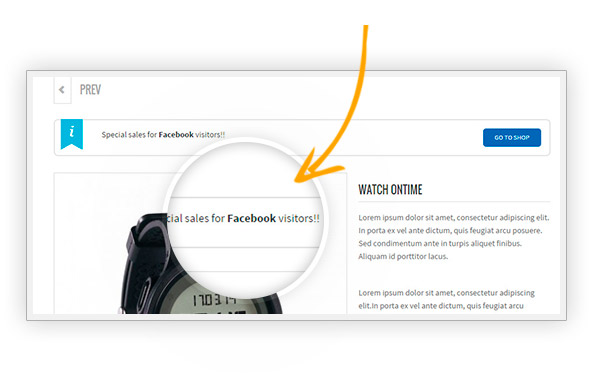 Crear mensajes con fecha límite
Para impulsar a los usuarios a comprar de inmediato y mejorar las conversiones de manera exponencial.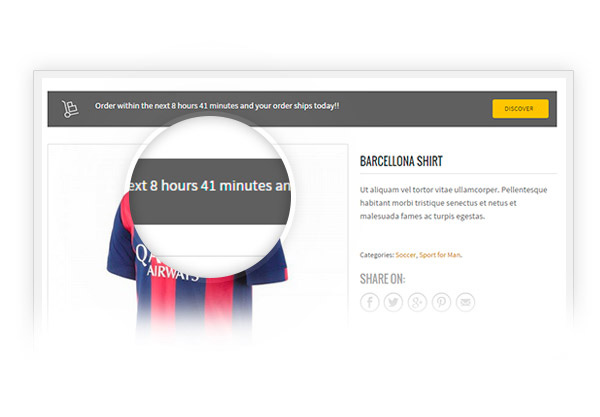 Elegir entre diferentes diseños y personalizarlos rápida y fácilmente
Puedes personalizar los colores, los iconos y el estilo de tus mensajes directamente desde el panel del plugin.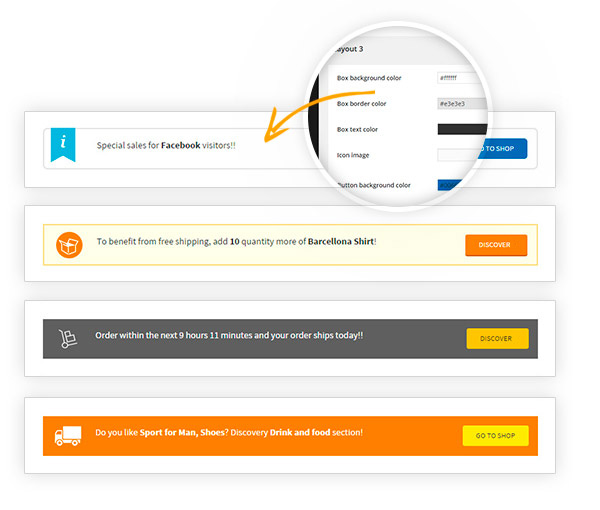 Elegir quién puede ver tus mensajes
Muestra tus mensajes a todos tus usuarios o solo a los registrados.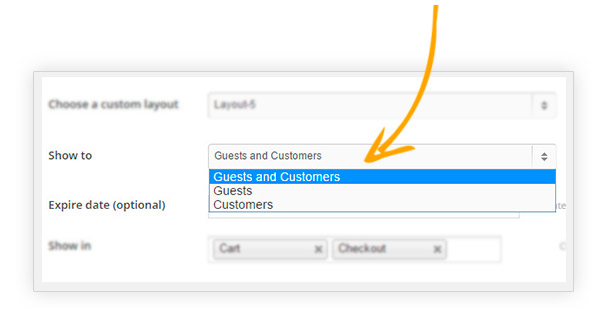 Elegir las páginas donde mostrar tus mensajes
Solo en las páginas de Carrito y Pago, o también en otras páginas de tu sitio.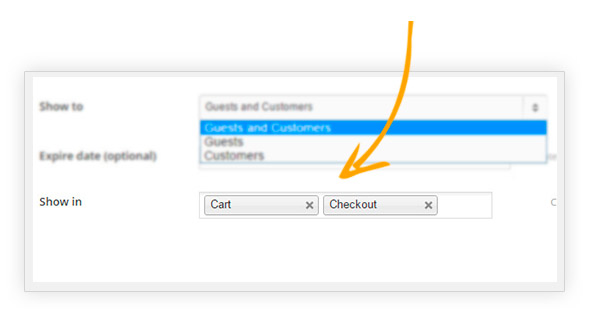 Aprovechar la compatibilidad con WPML
Puedes traducir el plugin fácilmente con la potente herramienta de WPML