YITH WooCommerce Popup: Una ventana emergente para cada necesidad
Todas las personas activas en la web conocen las ventajas de usar ventanas emergentes. Una ventana emergente aumenta drásticamente la visibilidad de lo que colocas en ella, las tasas de conversión de los usuarios que lo ven y te permite obtener comentarios instantáneos de tus usuarios. Úsalas de una manera no intrusiva y se convertirán en una de las estrategias de marketing más poderosas para aumentar las ventas de tu tienda.
Personaliza tus ventanas emergentes usando plantillas cuidadosamente diseñadas por YITH para YITH WooCommerce Popup, haz que se conviertan en parte de tu sitio y de tus estrategias de ventas y coloca lo que quieras en ellas que deba ser mostrado rápidamente a tus usuarios.
Coloca un formulario de contacto, un formulario de boletín, sugerencias e incluso productos. Elige la página y la posición dónde mostrar tu ventana emergente y, lo que es aún más interesante, haz que este plugin interactúe con el plugin de WooCommerce, para que puedas mostrar en la ventana emergente un producto específico, uno aleatorio, uno de una categoría específica, etc.
Haz tus ofertas en una ventana de apertura rápida en lugar de forzar a los usuarios a cargar una página nueva.
Versión:

1.31.0

Publicada:

2023-09-11

Versión mínima de PHP:

7.0

Requiere:

WordPress 6.1

and WooCommerce 7.9

Compatible hasta:

WordPress 6.3.x

and WooCommerce 8.1.x

Plugins multidioma compatibles:

WPML, Loco Translate

Traducción lista:

SÍ

Idiomas 100% garantizados por YITH:

English, Italian, Spanish

Idiomas proporcionados por usuarios:

Dutch (100%)

Compatible con:

Tema YITH Proteo. Todos los plugins de YITH

Temas de terceros compatibles:

Storefront

Cumple con RGPD:

Sí
CON
YITH POPUP

PUEDES:
Elegir entre 6 plantillas de ventana emergente diferentes
Elige entre varias plantillas disponibles para tus ventanas emergentes y escoge el estilo correcto para el mensaje correcto, siempre desarrolladas por YITH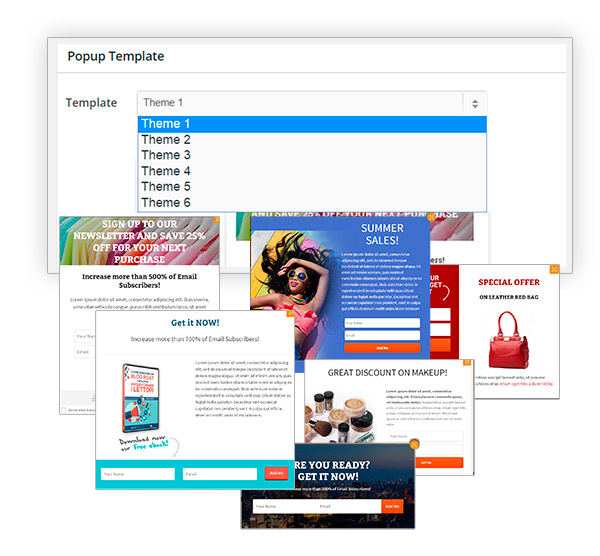 Cambiar el contenido
Añade los contenidos más adecuados: perfiles en redes sociales, un formulario de contacto o simplemente un mensaje sencillo.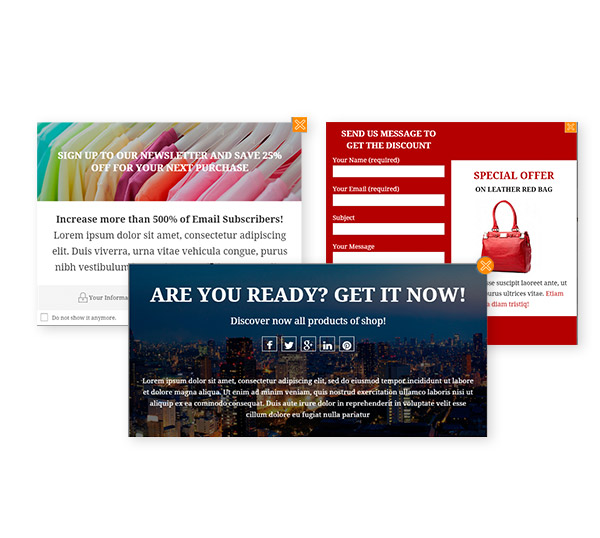 Colocar la ventana emergente donde quieras
Elige la mejor posición para tu estrategia.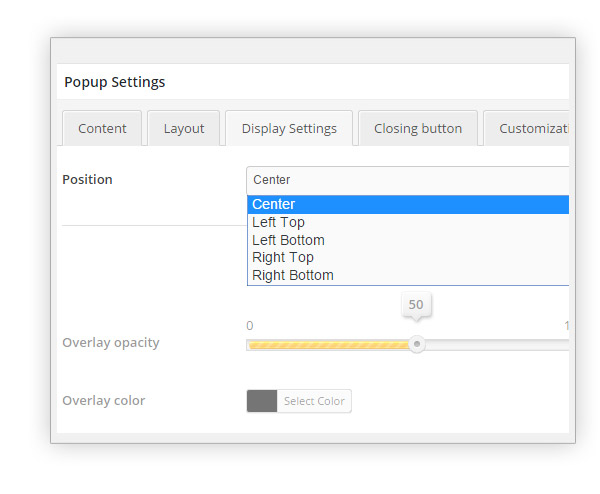 Mostrar la ventana emergente en el momento más adecuado
Establece el tiempo para visualizarlo sin ninguna restricción.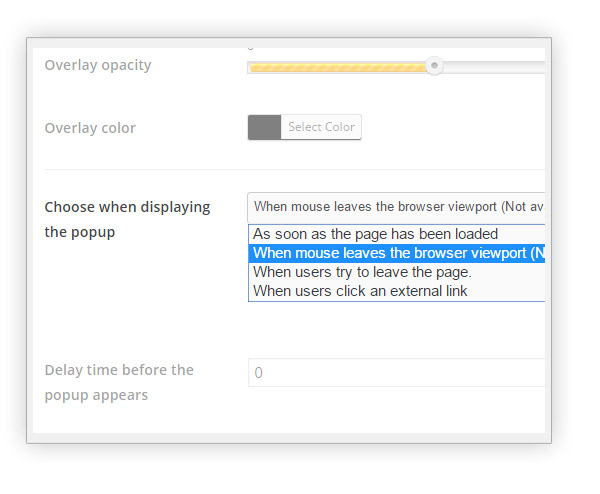 Aprovechar la compatibilidad con WPML
Puedes traducir el plugin fácilmente con la potente herramienta de WPML