YITH WooCommerce Popup: A Popup for Every Need
Customise your popup windows using templates carefully designed by YIThemes for YITH WooCommerce Popup, make them become part of your site and of your sales strategies and put whatever you want in them that has to be shown quickly to your users.
Put there a contact form, a newsletter form, suggestions, and even products. Choose the page and the position where showing your popup and, which is even more interesting, make this plugin interact with WooCommerce plugin, so that you can show in popup window a specific product, a random one, one from a category and so on.
Make your offers in a quick opening window instead of forcing your users to load a new page.
Quick info
Requires:
WordPress 4.5 or higher
Compatible up to:
WordPress 5.0.x
Requires:
WooCommerce 3.2.x or higher
Compatible up to:
WooCommerce 3.6.x
Minimum PHP version:
5.6
Version:
1.3.0
Released:
2019-04-10
100% WPML Compatible:
yes
Translation ready:
yes
Languages:
English, Italian,Spanish, Dutch
Support to:

All YITH plugins
All YITH themes

Storefront

GDPR Compliant:
YES
WITH
YITH POPUP

YOU CAN:
Choose among 6 different popup templates
Choose among the several templates available for your popup windows and choose the right style for the right message, always made by YIThemes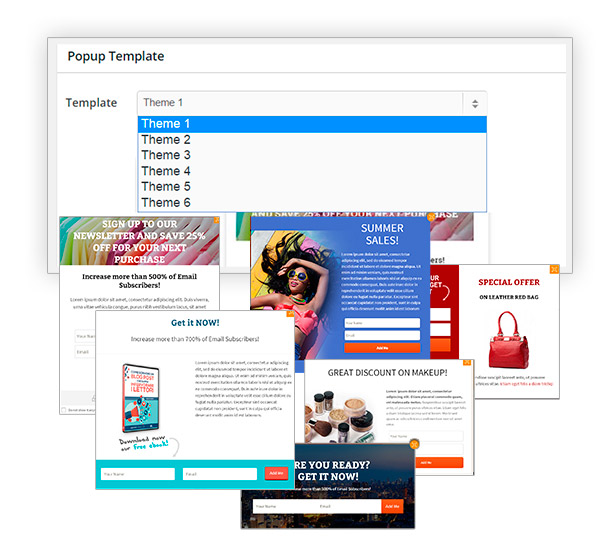 CHANGE ITS CONTENT
Add the most suitable contents: social network profiles, a contact form, or just a simple message.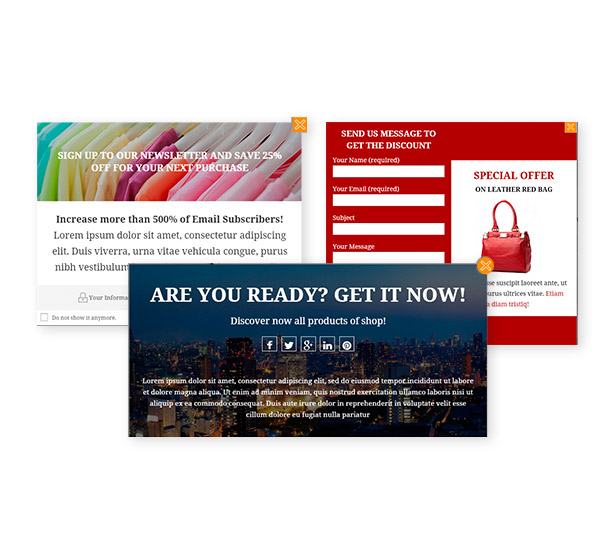 PLACE THE POPUP WHERE YOU WANT
Choose the best position for your strategy.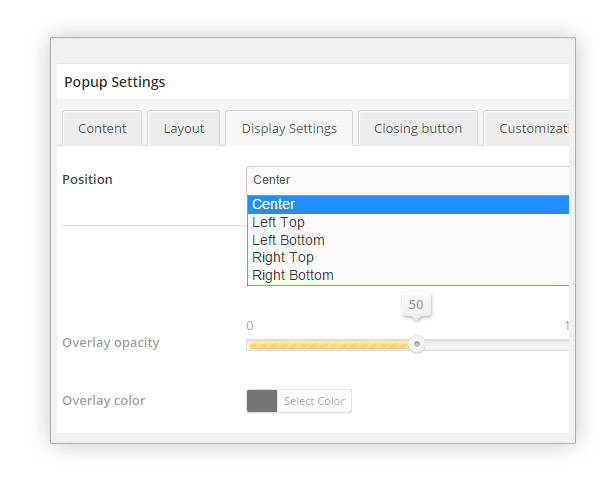 SHOW THE POPUP IN THE MOST SUITABLE MOMENT
Set the timing for display it without any restrictions.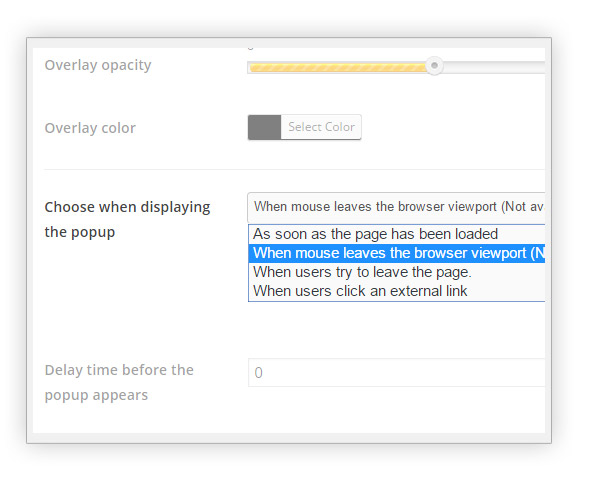 Take advantage of the wpml compatibility
You are free to easily translate the plugin with the powerful wpml tool