DÁLE A LOS USUARIOS LO QUE QUIEREN
¿Alguna vez has realizado compras en línea con la desagradable sensación de no poder encontrar rápidamente la información que tanto buscas? Esto se debe a que la página del producto que estabas viendo no es efectiva. ¿Y qué pensarías si te dijera que todo se puede resolver con YITH WooCommerce Tab Manager?
Cuando hacemos una compra, siempre somos exigentes: queremos estar seguros de que lo que vamos a comprar es el producto correcto.
YITH WooCommerce Tab Manager te permite evaluar las páginas de productos predeterminados y sus contenidos, lo que te permite personalizar enormemente según tus necesidades. Detalles del fabricante, una galería de especificaciones, videotutoriales, archivos adicionales para descargar (como manuales en PDF) … no hay límite para el contenido que puedes añadir en estas pestañas, ¡incluso un mapa sobre cómo llegar a tu tienda física!!
Además, gracias a YITH WooCommerce Tab Manager podrás crear una pestaña para cada producto, la mejor solución para mostrar una posible oferta, un aviso o, ¿por qué no?, dar énfasis particular a un producto que estás seguro de que será comprado fácilmente. De esta forma, tus usuarios se sentirán más seguros acerca de lo que comprarán.
Versión:

1.30.0

Publicada:

2023-12-07

Versión mínima de PHP:

7.0

Requiere:

WordPress 6.2

and WooCommerce 8.2

Compatible hasta:

WordPress 6.4.x

and WooCommerce 8.4.x

Plugins multidioma compatibles:

WPML, Loco Translate, Polylang

Traducción lista:

SÍ

Idiomas 100% garantizados por YITH:

English, Italian, Spanish

Idiomas proporcionados por usuarios:

Dutch(99%), German (100%), German Formal (100%)

Compatible con:

Tema YITH Proteo. Todos los plugins de YITH

Temas de terceros compatibles:

Avada, Divi, Flatsome, Neighborhood, Storefront, X

Cumple con RGPD:

No aplicable
CON
YITH TAB MANAGER

PUEDES:
Colocar las pestañas donde prefieras
Siéntete libre de ponerlas antes o después de las pestañas de WooCommerce según la estrategia que mejor te convenga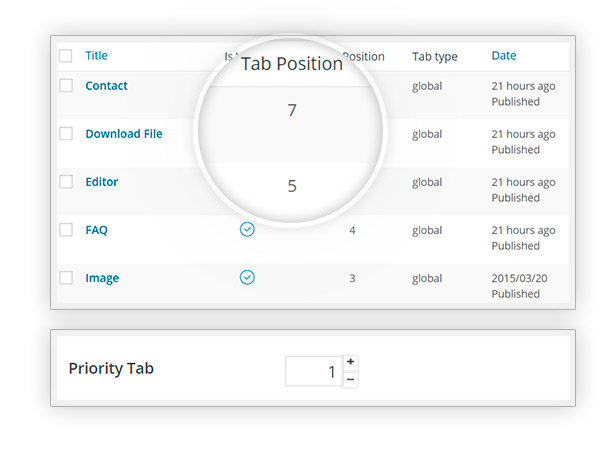 Poner un icono junto al nombre de la pestaña
Y personalizarlas para que tus usuarios puedan identificarlas inmediatamente de acuerdo a su función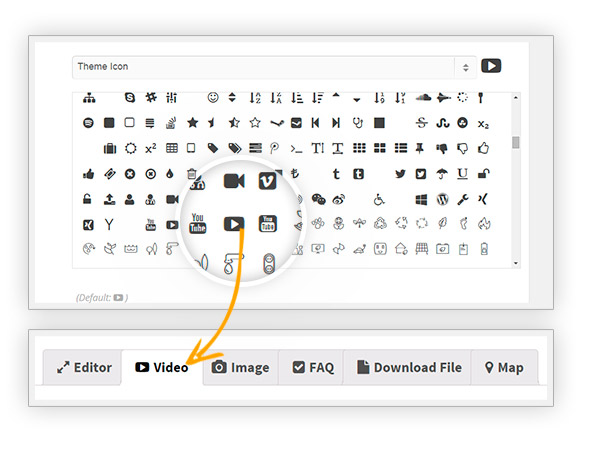 Decidir dónde mostrar tu pestaña
Muéstrala para todos los productos, para productos pertenecientes a una categoría específica o para productos específicos
Personalizar el contenido de tu pestaña
Puedes añadir una pestaña para todos los productos pero personalizar el contenido para cada uno de ellos desde la página de producto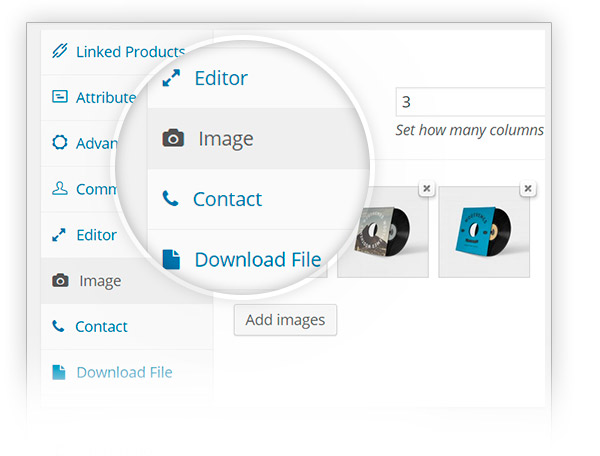 Elegir entre 8 diseños diferentes
y mostrar imágenes, vídeos, formularios de contacto, mapas, F.A.Q.S, archivos o lo que quieras a través de shortcodes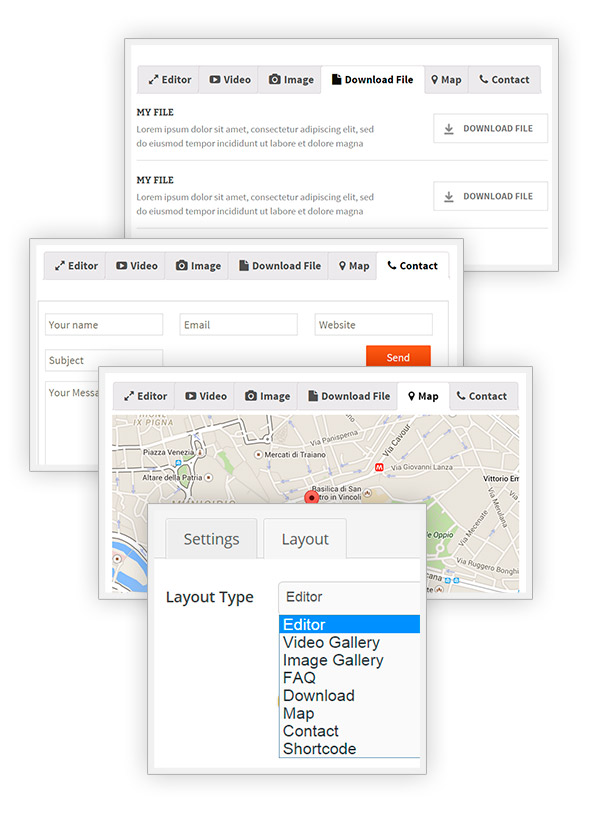 Editar o eliminar las pestañas de WooCommerce
¡Obtén el control completo sobre el contenido de tu sitio!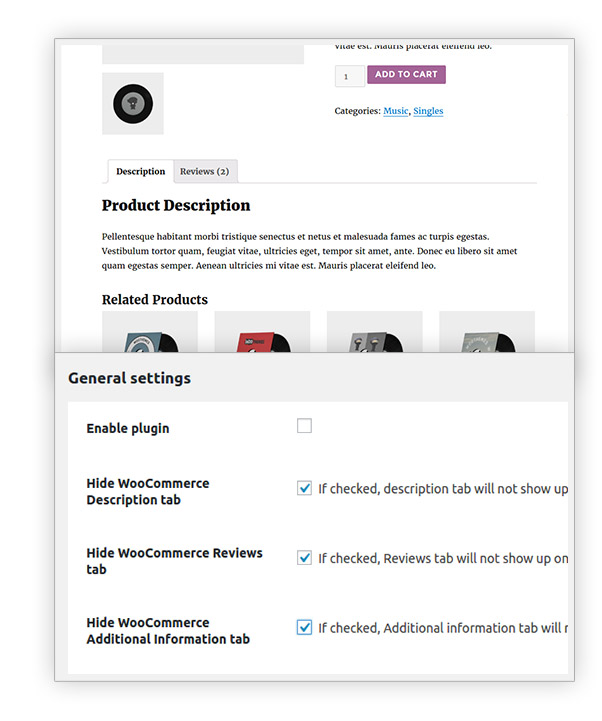 Ocultar las pestañas en dispositivos móviles
Si deseas que tu información sea accesible solamente para mayores resoluciones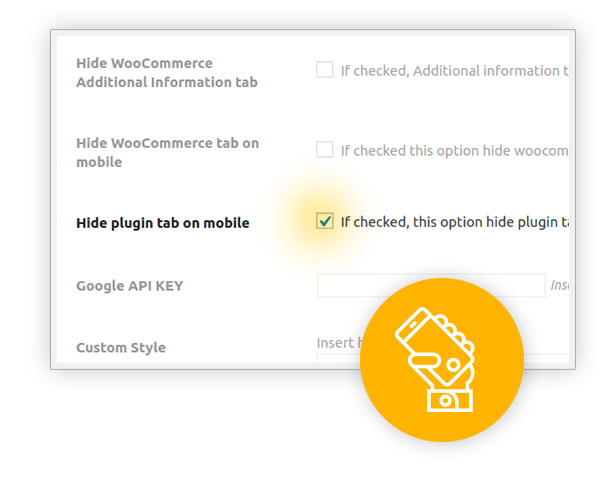 Aprovechar la compatibilidad con WPML
Podrás traducir el plugin fácilemente con la potente herramienta de WPML