Da' agli utenti ciò che desiderano
Ti è mai capitato di fare degli acquisti online e di non riuscire a trovare subito quell'informazione che desideri tanto? Questo perché la pagina prodotto che stavi consultando non era efficace. E se ti dicessi che tutto è risolvibile con YITH WooCommerce Tab Manager?
Quando acquistiamo qualcosa siamo sempre esigenti: vogliamo essere certi che quello che stiamo per comprare sia l'oggetto giusto per noi.
YITH WooCommerce Tab Manager ti permette di valorizzare le classiche pagine prodotto e il loro contenuto, permettendoti di personalizzarle maggiormente in base alle tue necessità. Informazioni sul venditore, una raccolta di immagini dettagliate, videotutorial, file aggiuntivi da scaricare (come manuali in PDF)… non c'è davvero limite a quello che puoi inserire in queste tab aggiuntive, persino una mappa su come raggiungere il tuo negozio fisico!
In più, grazie a YITH WooCommerce Tab Manager potrai persino creare una tab da inserire in ogni prodotto, la soluzione migliore per mostrare una possibile offerta, un avviso o, perché no, mettere in risalto un particolare prodotto che sai già che verrà acquistato facilmente. In questo modo, non solo potrai realizzare vendite, ma gli utenti stessi si sentiranno più sicuri e convinti di ciò che acquisteranno.
Versione:

1.27.0

Rilasciata il:

2023-09-11

Versione minima di PHP:

7.0

Requisiti minimi:

WordPress 6.1

and WooCommerce 7.9

Compatibile con:

WordPress 6.3.x

and WooCommerce 8.1.x

Plugin multilingua supportati:

WPML, Loco Translate, Polylang

File di lingua inclusi:

SÌ

Lingue garantite al 100% da YITH:

English, Italian, Spanish

Traduzioni degli utenti:

Dutch(99%), German (100%), German Formal (100%)

Supporta:

Il tema YITH Proteo. Tutti i plugin YITH.

Temi di terzi supportati:

Avada, Divi, Flatsome, Neighborhood, Storefront, X

Conforme al GDPR:

Non applicabile a questo prodotto
CON
YITH TAB MANAGER

PUOI:
Posizionare le tue tab dove preferisci
Inseriscile prima o dopo le tab di WooCommerce, in base alla strategia che è più efficace per te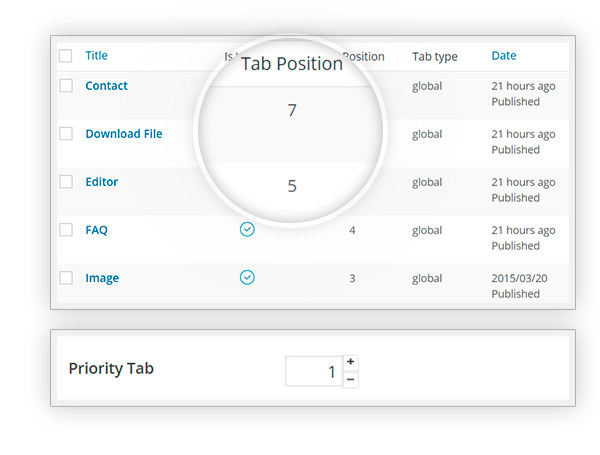 Inserire un'icona accanto al nome della tab
E personalizzarla così che i tuoi utenti possano immediatamente identificarle in base alla loro funzione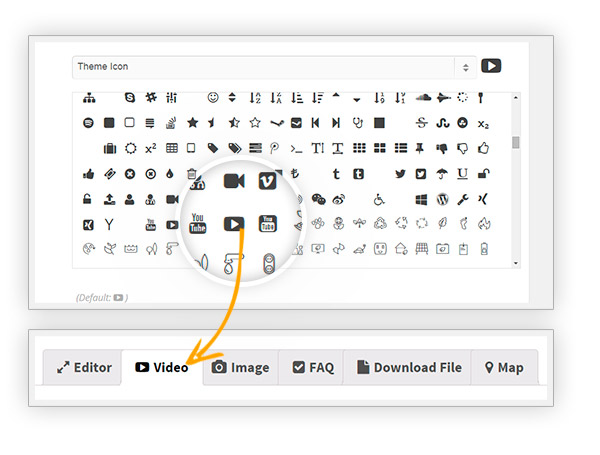 Decidere dove mostrare la tua tab
Mostrala su tutti i prodotti, sui prodotti appartenenti ad una specifica categoria o su determinati prodotti soltanto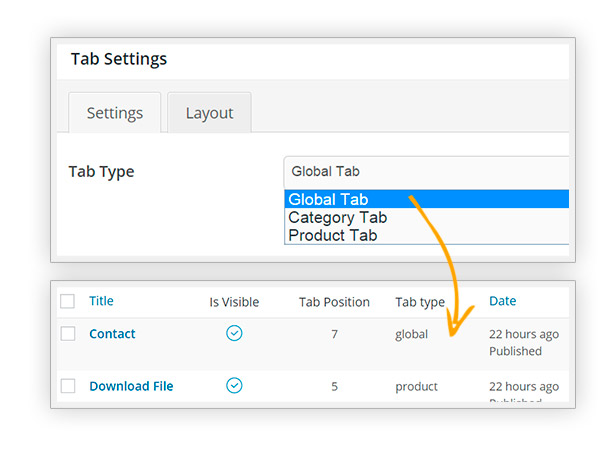 Personalizzare il contenuto delle tue tab
Puoi aggiungere una tab per tutti i prodotti ma personalizzarne il contenuto per ciascuno dalla pagina di dettaglio del prodotto
Scegliere fra 8 diversi layout
E mostrare immagini, video, moduli di contatto, mappe, FAQ, file o qualsiasi altra cosa ti venga in mente grazie agli shortcode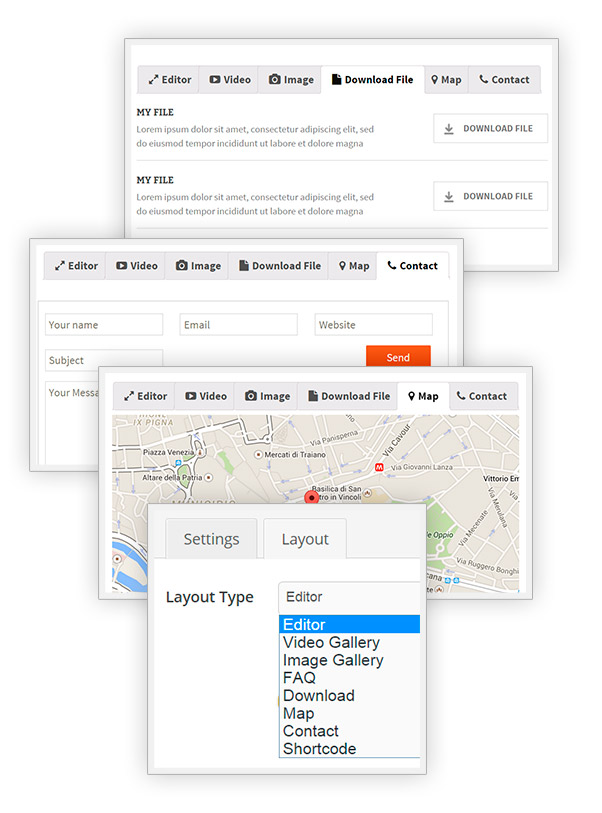 Modificare o rimuovere le tab di WooCommerce
Ed avere il totale controllo sui contenuti del tuo sito!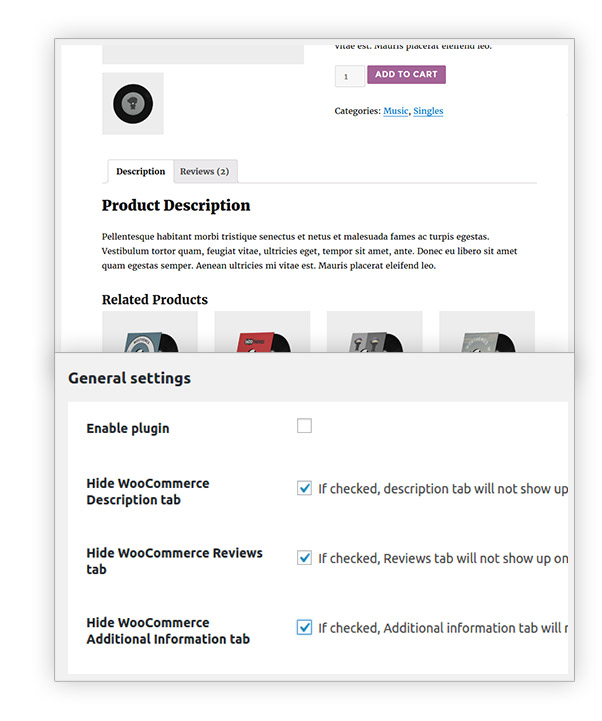 Nascondere le tab sui dispositivi mobili
Se vuoi mostrare quelle informazioni soltanto per risoluzioni maggiori
Approfittare della compatibilità con WPML
Puoi facilmente tradurre il plugin con il potente strumento per siti multilingua