Una lista de espera del producto. la forma más sencilla de fidelizar a los clientes y no perderlos cuando los artículos estén agotados.
Los estudios en tiendas en línea demuestran que notificar a los clientes cuando los productos agotados están disponibles de nuevo, convierte un porcentaje entre 10 y 15% de las solicitudes en compras reales.
¿Te has quedado sin uno de tus productos más populares? ¿Estás esperando suministros, pero tienes miedo de perder clientes? Bríndales la posibilidad de añadir el artículo agotado a la lista de espera de un producto y enviarles por correo electrónico tan pronto como vuelva a estar en tu comercio electrónico..
Esto te permite evitar la pérdida de clientes y es la forma más sencilla de fidelizarlos sin dejarlos escapar. Verás aumentar tus ventas y la satisfacción de tus clientes.
Versión:

1.24.1

Publicada:

2022-11-15

Versión mínima de PHP:

7.0

Requiere:

WordPress 5.9

and WooCommerce 6.9

Compatible hasta:

WordPress 6.1.x

and WooCommerce 7.1.x

Plugins multidioma compatibles:

WPML, Loco Translate

Traducción lista:

SÍ

Idiomas 100% garantizados por YITH:

English, Italian, Spanish

Idiomas proporcionados por usuarios:

French (100%), German (100%), Dutch (100%)

Compatible con:

Tema YITH Proteo.Todos los plugins de YITH

Cumple con RGPD:

Sí
CON
YITH WAITING LIST

PUEDES:
Habilitar las funciones de la lista de espera cuando el producto esté agotado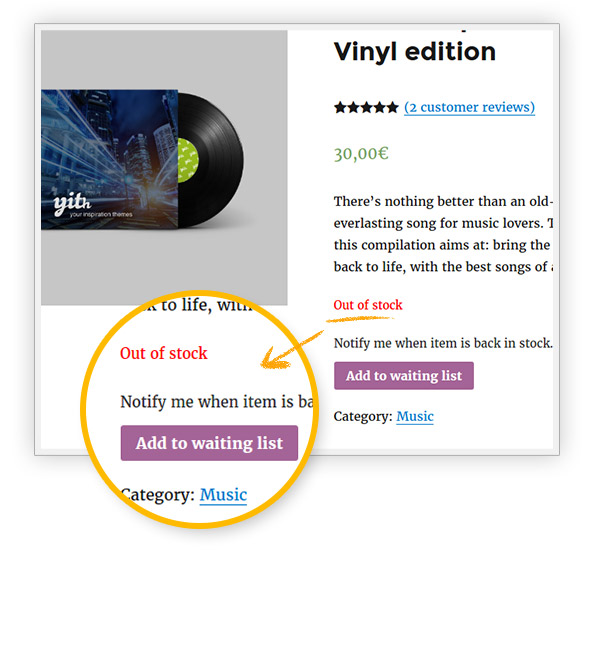 Notificar a tus usuarios cuando el producto esté de disponible de nuevo
Se enviará un correo electrónico automático cuando el estado del producto sea "en inventario"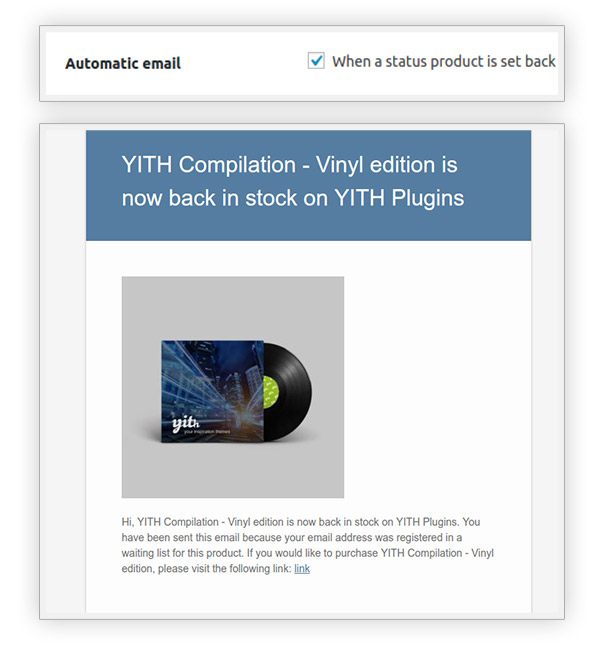 Personalizar el mensaje de registro
Y mostrarlo a los usuarios cuando el registro haya sido exitoso o no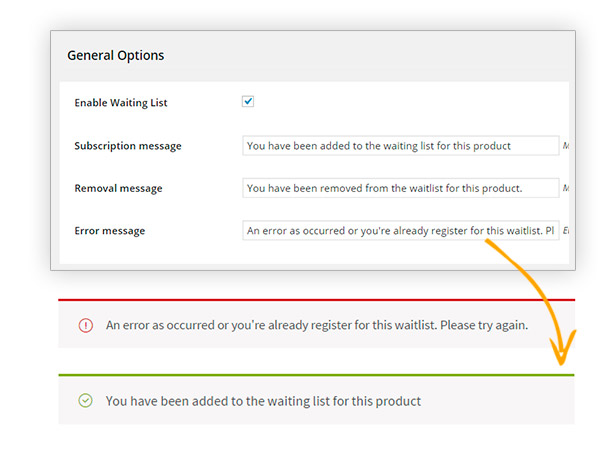 Usar el plugin en combinación con Mandrill
Para un sistema avanzado de la gestión de correo electrónico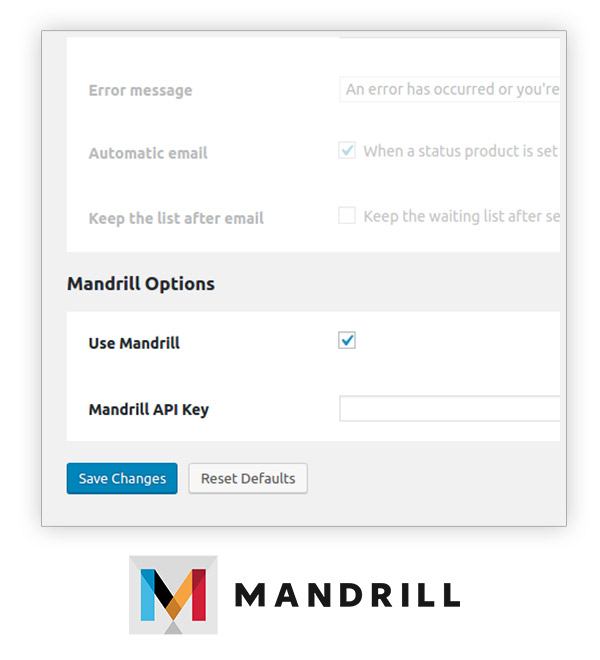 Mantener la lista de usuarios incluso después de enviar el correo electrónico
De esta manera, puedes tener una base de datos sustancial que puedes utilizar para futuras notificaciones comerciales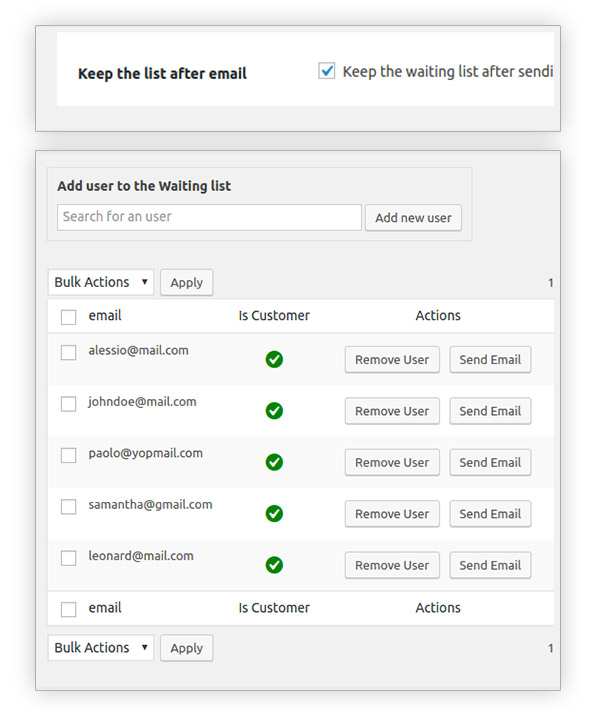 Personalizar el estilo
Integra los botones de suscribirse y darse de baja para que coincida con tu estilo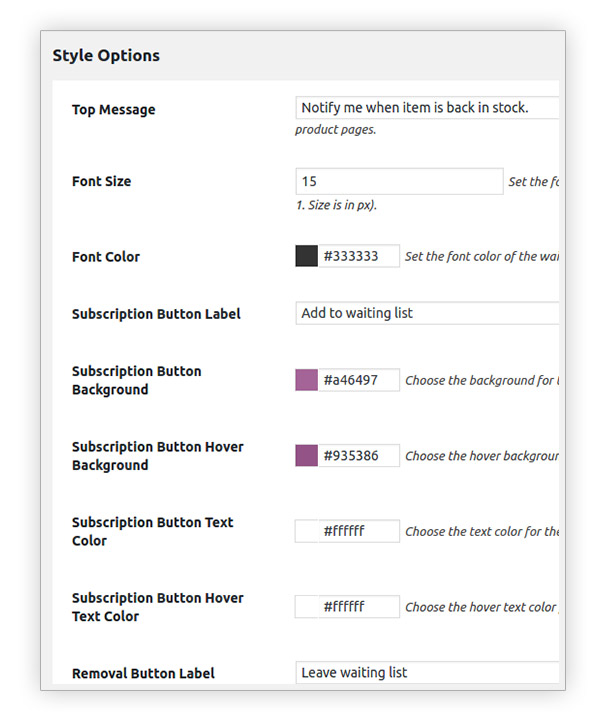 Personalizar el contenido del correo electrónico
Elige el texto apropiado para notificar a los usuarios sobre su registro en la lista o que el producto está disponible de nuevo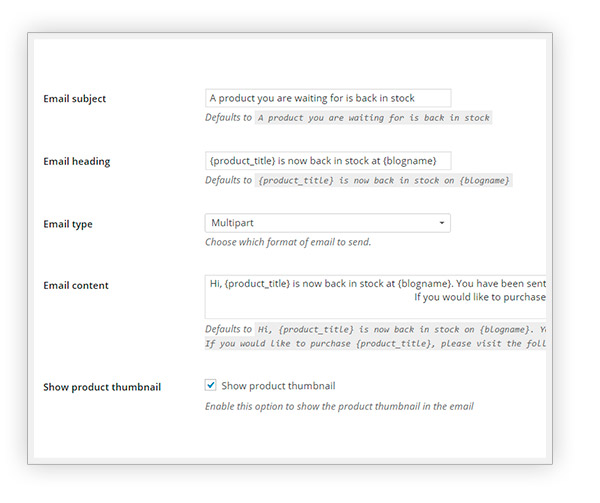 Excluir la lista de espera de algunos productos de la tienda
Si no deseas crear ninguna lista cuando los productos estén agotados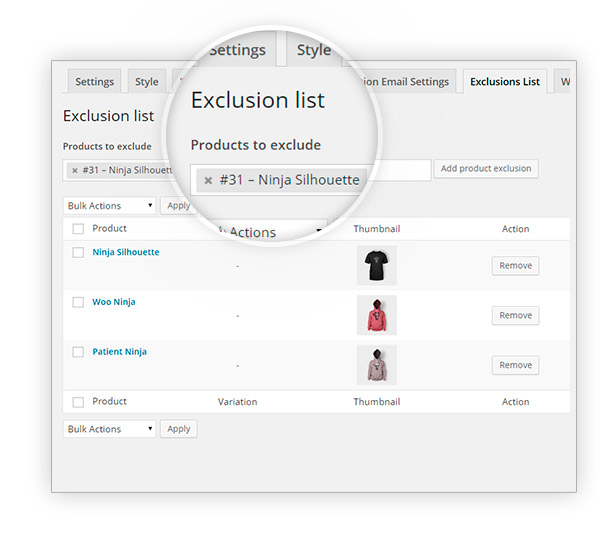 Gestionar tus listas de espera
Editar, eliminar, enviar los correos electrónicos o añadir manualmente a los usuarios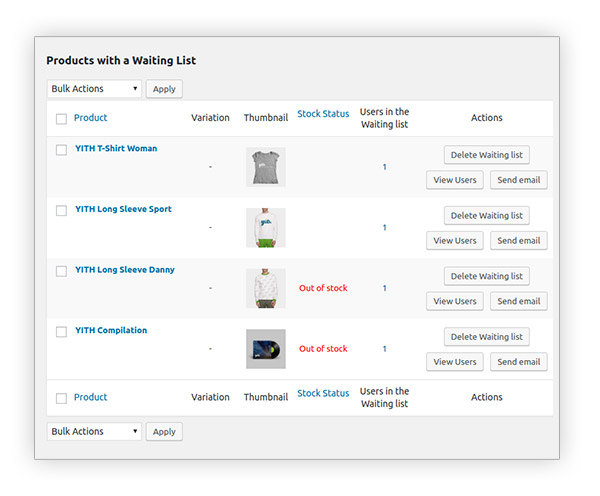 Permitir el registro a la lista en cualquier página del sitio
Puedes insertar el botón "añadir a la lista de espera" en la página y asignar la identificación específica del producto a través del shortcode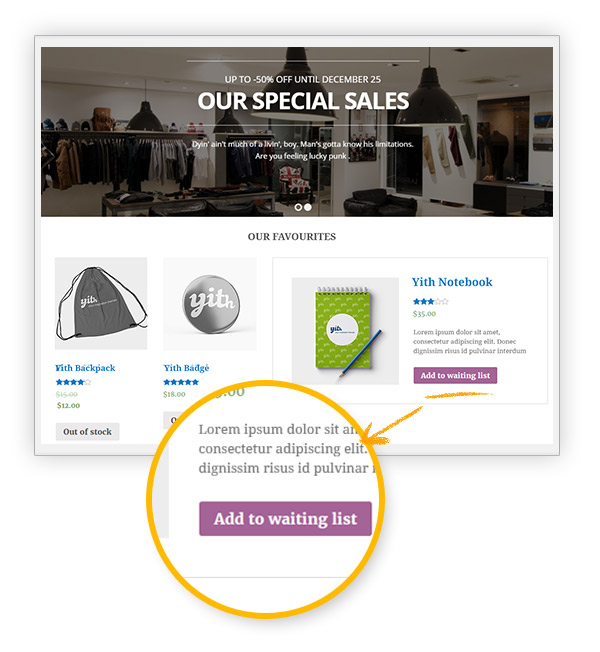 Permitir a los usuarios darse de baja de una lista de espera
A través de la sección relacionada de la página 'Mi cuenta'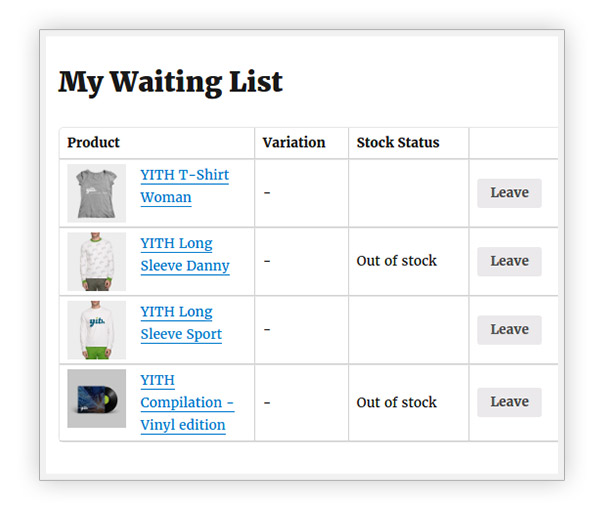 Aprovechar la compatibilidad con WPML
Podrás traducir el plugin fácilmente gracias a la potente herramienta de WPML