A product waiting list. The simplest way to loyalize customers and not lose them when items are out of stock.
Have you run out of one of your most popular products? Are you waiting for supplies, but you are afraid you are going to lose customers? Give them the possibility to add the out of stock item to a product waiting list and email them as soon as it is back in your e-commerce.
This allows you not to lose customers and is the simplest way to loyalize them without letting them get away. You'll see your sales and your customers' satisfaction increase.
Quick info
Requires:
WordPress 4.7 or higher
Compatible up to:
WordPress 5.1.x
Requires:
WooCommerce 3.2.x or higher
Compatible up to:
WooCommerce 3.6.x
Minimum PHP version:
5.6
Version:
1.6.0
Released:
2019-04-11
100% WPML Compatible:
yes
Translation ready:
yes
Languages:
Dutch, English, Italian, Spanish
Support to:

All YITH plugins
All YITH themes

GDPR Compliant:
YES
WITH
YITH WAITING LIST

YOU CAN:
Enable the waiting list functionalities when the product is out of stock
The system will automatically add the "Add to waiting list" button as soon as the product turns into 'out of stock'
Notify your users as soon as the product is back in stock
An automatic email will be sent when the product status is set as "In stock"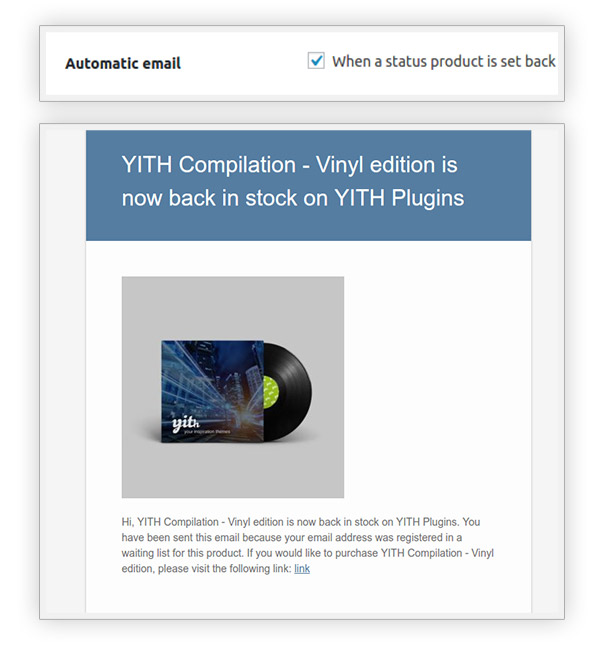 Customize the registration message
Shown to users when the registration was successful or not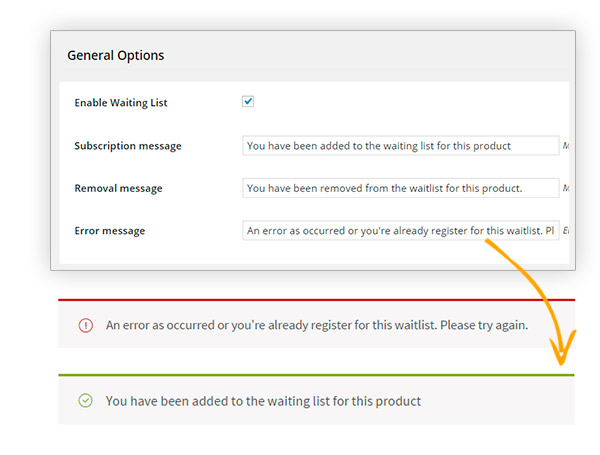 Use the plugin in combination with Mandrill
For an advanced system of the email management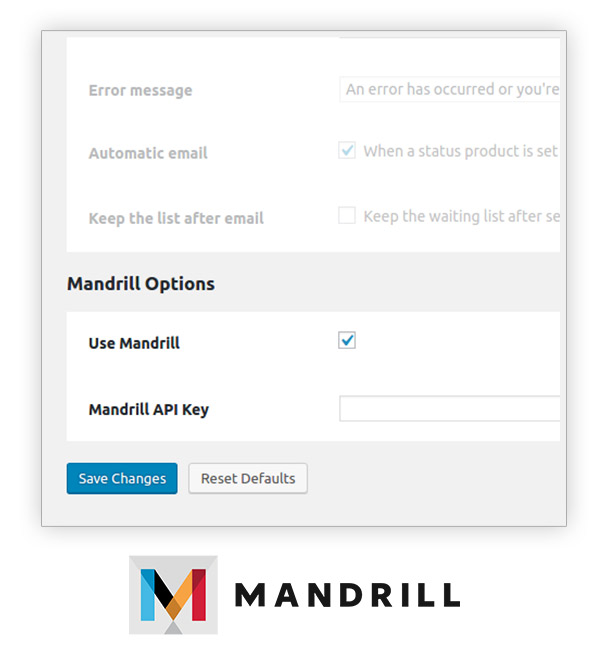 Keep the user list even after the email sending
In this way, you can have a substantial database to use for the future commercial notifications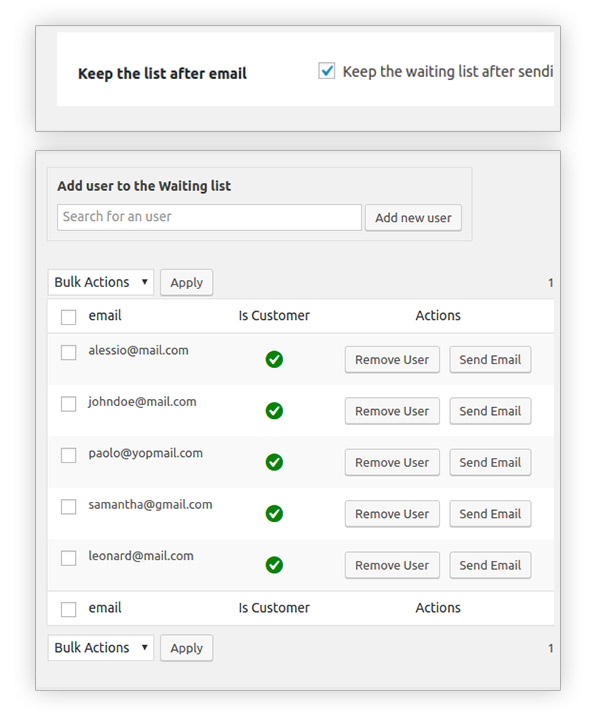 Customize the style
Integrate the subscribe and unsubscribe buttons with your site and match them with its style for attention to detail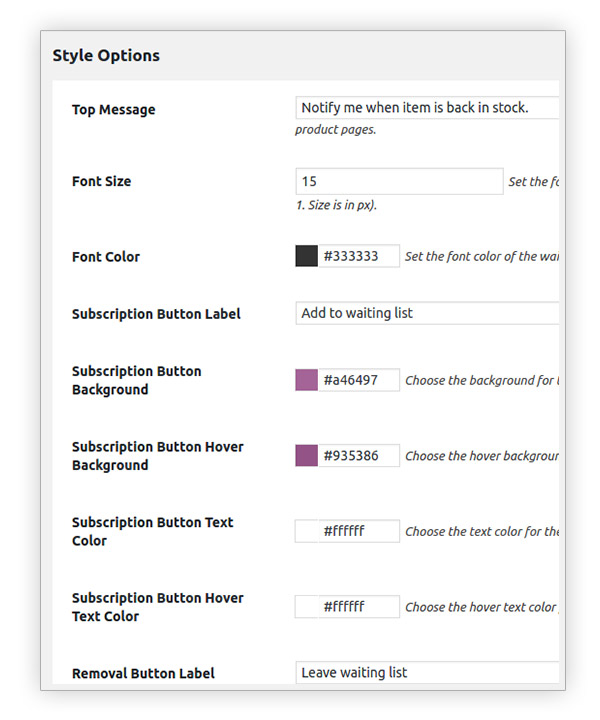 Customize the email content
Choose the appropriate text to notify the users about their registration to the list or that the product is back in stock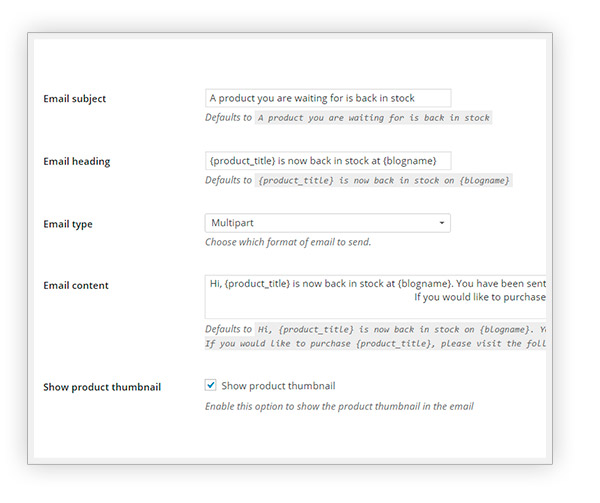 Exclude the waiting list on some products of the shop
If you don't want to create any list when the products are out of stock
Manage your waiting lists
Edit, delete, forward the emails or add users manually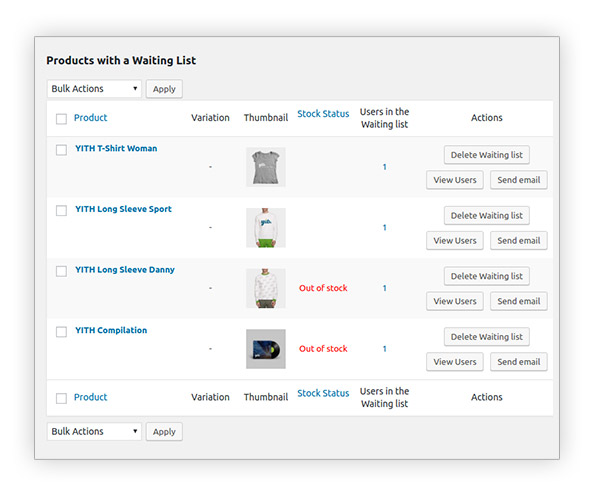 Allow the registration to the list on any page of the site
You can insert the "Add to waiting list" button in the page and assign the specific product ID through the shortcode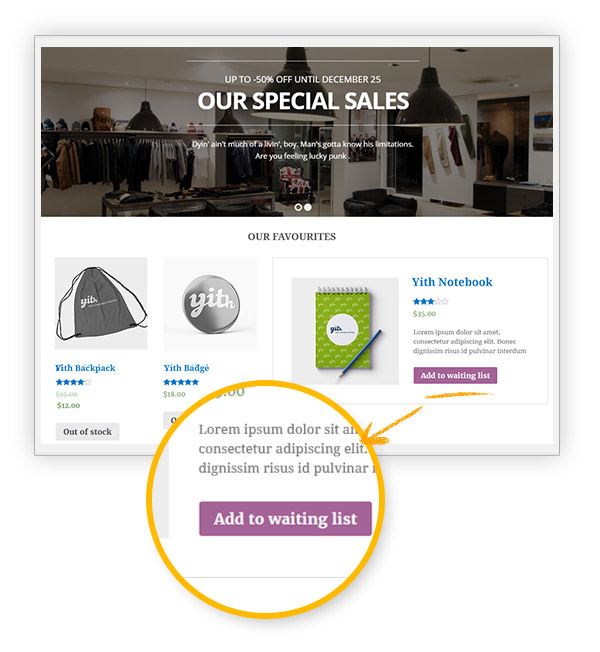 Allow the users to unsubscribe from a waiting list
Through the related section of the My Account page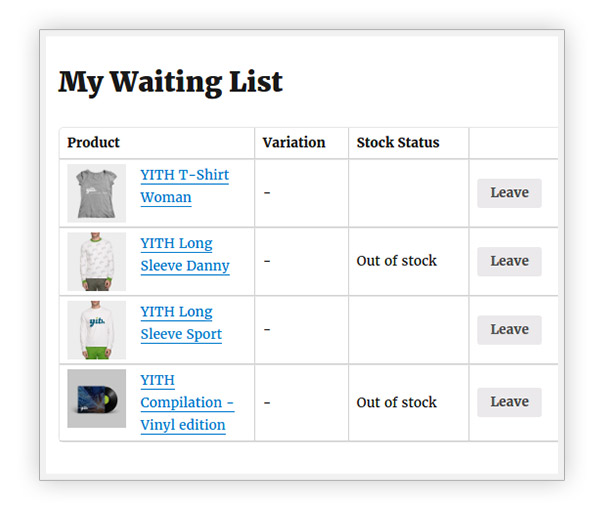 Take advantage of the wpml compatibility
You are free to easily translate the plugin with the powerful wpml to