Un tocco di usabilità per aumentare le vendite
Tra il momento in cui un prodotto viene aggiunto al carrello e il passaggio successivo, il pagamento e la conclusione dell'ordine, potrebbe esserci un "tempo morto" inutile e fastidioso: grazie alle potenzialità di questo plugin, il processo di acquisto nel tuo negozio sarà ancora più facile e veloce.
YITH WooCommerce Added to Cart Popup ti permette di mostrare una finestra popup ogni volta che un nuovo prodotto viene aggiunto al carrello e mostrarne il contenuto al cliente. Questo gli offrirà una chiara panoramica dei prodotti che sta acquistando, incoraggiandolo a continuare la navigazione e comprare altri prodotti.
Sappiamo anche che uno degli obiettivi più ambiti dai venditori è quello di incrementare il valore medio per cliente e, beh, questo plugin ti permette di farlo! Con YITH WooCommerce Added to Cart Popup puoi mostrare i prodotti correlati all'interno del popup, spingendo così i tuoi clienti ad acquistarli e facilitando il cross-selling.
YITH WooCommerce Added to Cart Popup migliora la user-experience del tuo e-commerce grazie ad una finestra modale che informa i tuoi clienti ogni volta che aggiungono un prodotto al carrello. Un plugin di facile utilizzo ma anche estremamente versatile, con molte opzioni da sfruttare per avere un sito semplice da usare e che incoraggi l'utente ad acquistare.
Sviluppando questo plugin, abbiamo provato a creare un sistema che non compromettesse in alcun modo il processo di acquisto. Ecco perché abbiamo creato un popup non invasivo che potesse rendere l'acquisto dinamico e rassicurasse quei clienti che tendono a non completare l'ordine o ad acquistare meno articoli di quanti in realtà ne desiderino.
Dopo esserci occupati di questo, abbiamo voluto arricchire il plugin per fornirti uno strumento efficace che si adattasse a molti diversi scenari, dando al nostro popup ben 8 animazioni diverse, la possibilità di mostrare al suo interno una selezione di prodotti e l'opportunità di personalizzarne il colore e la dimensione.
YITH WooCommerce Added to Cart Popup rappresenta quel piccolo passo in più di cui avevi bisogno per iniziare ad aumentare subito le tue vendite!
Versione:

1.17.0

Rilasciata il:

2022-05-05

Versione minima di PHP:

7.0

Requisiti minimi:

WordPress 5.8

and WooCommerce 6.3

Compatibile con:

WordPress 6.0.x

and WooCommerce 6.5.x

Plugin multilingua supportati:

WPML, Loco Translate

File di lingua inclusi:

SÌ

Lingue garantite al 100% da YITH:

English, Italian, Spanish, Dutch, Greek

Traduzioni degli utenti:

German (100%), French (100%), Polish (100%), Russian (100%)

Supporta:

Il tema YITH Proteo. Tutti i plugin YITH.

Conforme al GDPR:

Non applicabile a questo prodotto
con
YITH Added to Cart Popup

puoi:
Mostrare il popup in pagine diverse
Scegli se mostrarlo nella pagina negozio o nella pagina dettaglio prodotto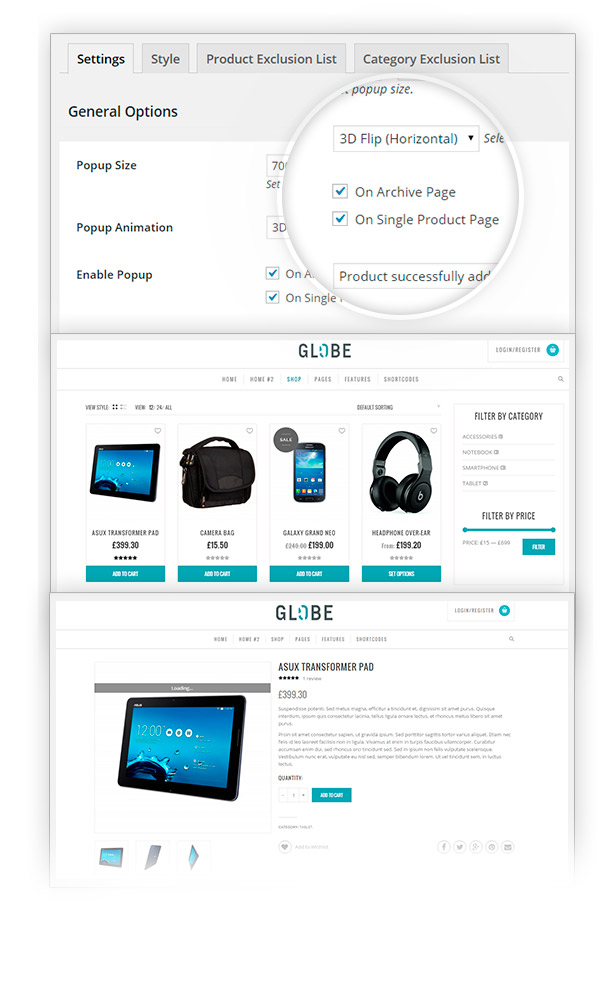 Scegliere il contenuto del popup
Mostra le informazioni dell'ultimo prodotto aggiunto o la lista completa dei prodotti del carrello. Puoi anche scegliere se mostrare o nascondere le immagini di questi prodotti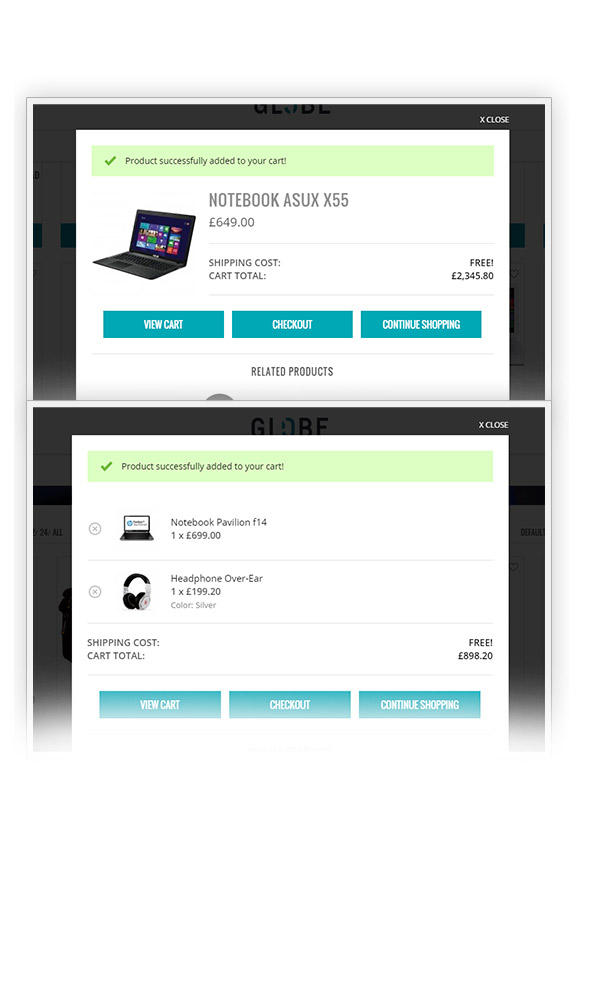 Rendere dinamici i tuoi popup
Usando 8 diverse animazioni di apertura come 'Fade' o '3D Flip'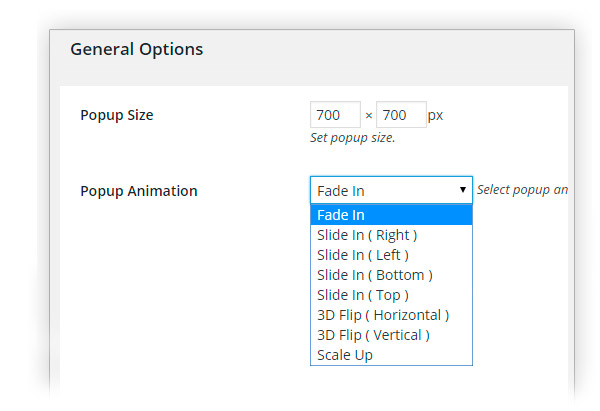 Personalizzare lo stile
Cambia lo schema colori in base alle tue necessità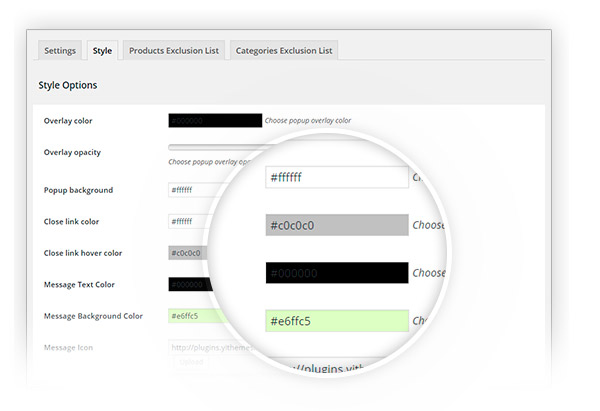 Incoraggiare gli utenti ad acquistare altri prodotti
Scegli quale tipo di prodotti vuoi mostrare tra "Correlati", "Cross-sell" e "Up-sell".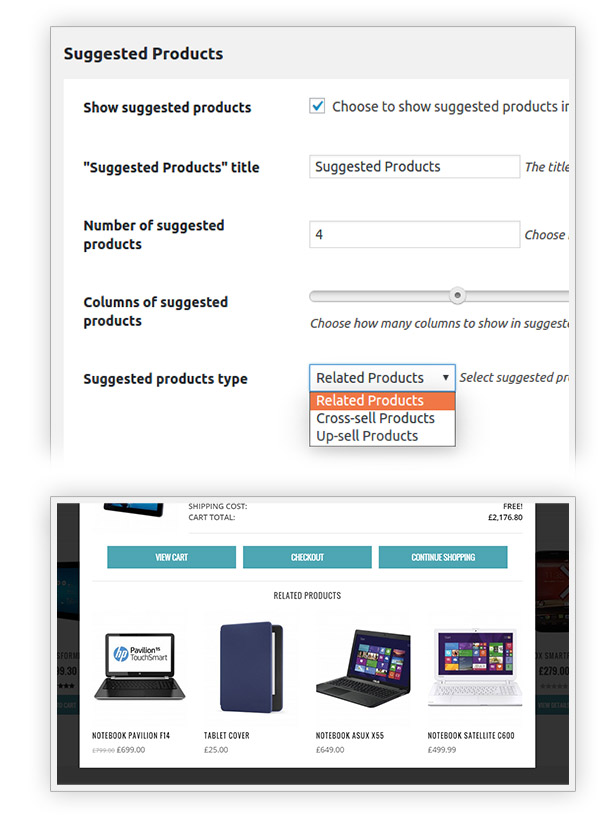 Essere mobile-friendly
YITH WooCommerce Added to Cart Popup ti permette di mostrare il popup anche agli utenti che navigano sul tuo sito da dispositivo mobile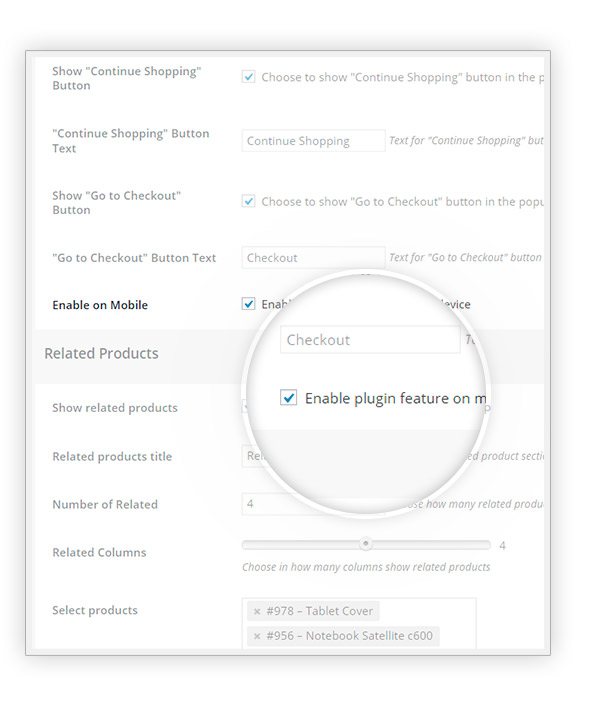 Aggiungere i prodotti al carrello senza uscire dal popup
Per semplificare il processo di acquisto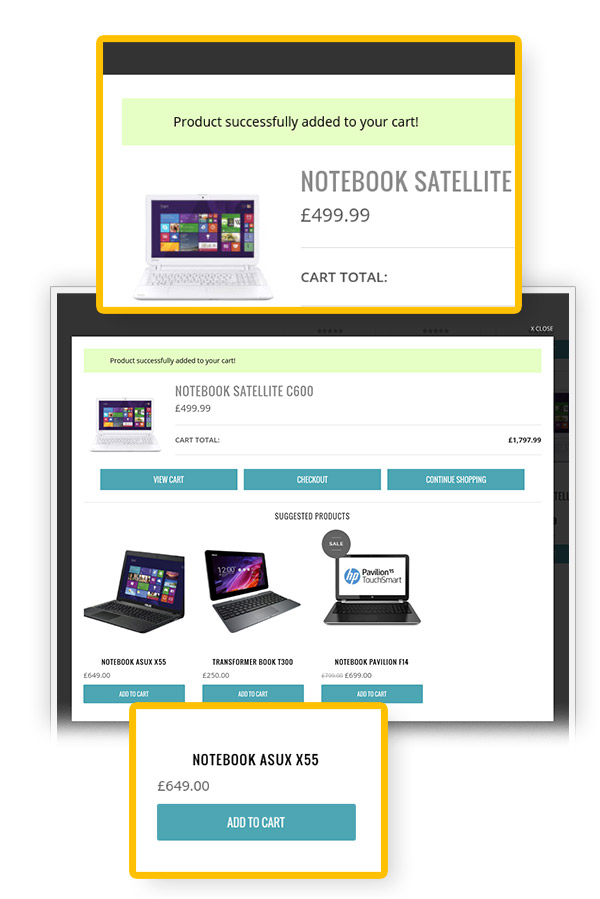 Nascondere il prodotto in cui non vuoi mostrare il popup
Seleziona i singoli prodotti o le categorie di prodotto da escludere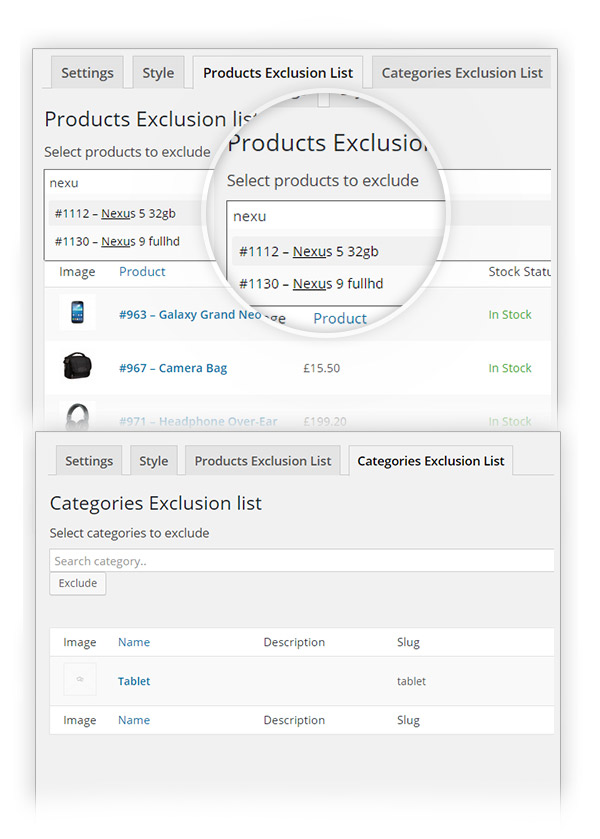 Aggiungere un'icona del carrello sempre disponibile nella stessa posizione
Cosicché i tuoi utenti possano controllare il contenuto del carrello in qualsiasi momento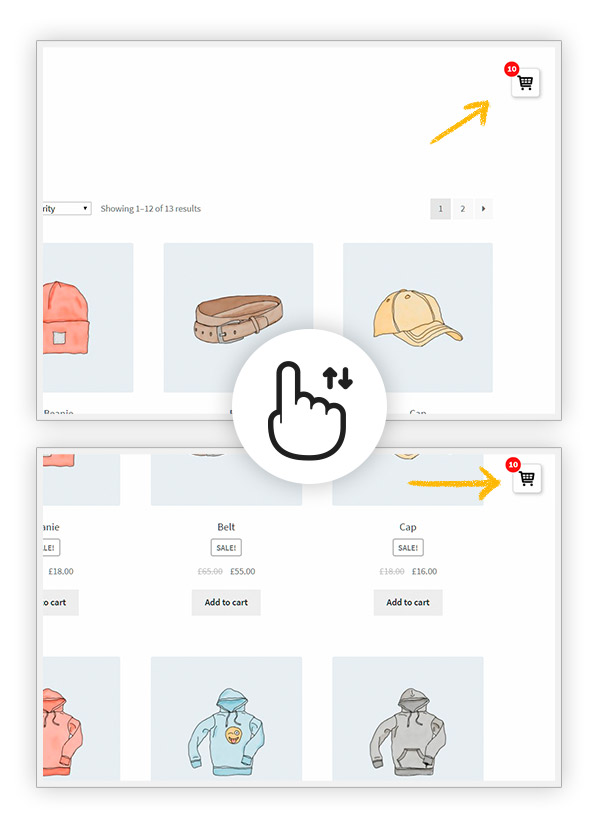 Approfittare della compatibilità con WPML
Puoi facilmente tradurre il plugin con il potente strumento per siti multi-lingua