Sei ad un solo passo dal liberarti di questi fastidiosi inconvenienti come i migliori strateghi del web
Ti capita mai di sentirti un po' a disagio quando condividi i dati dell'amministrazione del tuo sito con i collaboratori o i clienti?
Purtroppo non possiamo pretendere di poter fare tutto da soli e sentiamo quindi l'esigenza di avere qualcuno che possa fare azioni specifiche, come caricare e modificare i prodotti, così da permetterci di avere più tempo disponibile per compiti più importanti.
Ma garantire l'accesso al backend del tuo negozio comporta 2 possibili problemi che non dovresti sottovalutare.
Il primo è quello di dare accesso i tuoi collaboratori ad un'area importante della tua azienda in cui vorresti che in realtà non accedesse nessuno per mantenere al sicuro tutte le informazioni private lì disponibili.
Il secondo problema è che spesso i collaboratori non sono particolarmente abili nell'usare WooCommerce e questo potrebbe risultare in un grande quantitativo di tempo speso in formazione continua che causerebbe lo stesso tipo di preoccupazione.
Sarebbe fantastico se i nostri collaboratori potessero aggiungere e modificare i prodotti senza dover accedere all'area di amministrazione e sarebbe fantastico se potessero compiere tutte queste azioni dal frontend del nostro negozio, non è vero?
YITH Frontend Manager for WooCommerce ti offre la soluzione migliore e più semplice a questo problema permettendo a chiunque tu voglia di poter attuare operazioni delicate senza dover entrare nell'area amministrazione e limitando possibili errori, rendendo il tuo lavoro più fluido.
E grazie alla compatibilità con il nostro plugin YITH WooCommerce Multi Vendor puoi estendere queste funzioni ad ogni singolo venditore e rendere la gestione di grandi marketplace molto più semplice.
Versione:

1.23.0

Rilasciata il:

2023-01-02

Versione minima di PHP:

7.2

Requisiti minimi:

WordPress 5.8

and WooCommerce 6.8

Compatibile con:

WordPress 6.1.x

and WooCommerce 7.3

Plugin multilingua supportati:

WPML, Weglot, Loco Translate

File di lingua inclusi:

SÌ

Lingue garantite al 100% da YITH:

English, Italian, Spanish

Traduzioni degli utenti:

German (99%), French (99%), Dutch (100%)

Supporta:

Il tema YITH Proteo. Tutti i plugin YITH.

Temi di terzi supportati:

Avada, Flatsome

Conforme al GDPR:

Non applicabile a questo prodotto
CON
YITH FRONTEND MANAGER

PUOI:
Attivare la gestione frontend del negozio per il tuo sito
Grazie ad un pannello a cui potranno accedere gli shop manager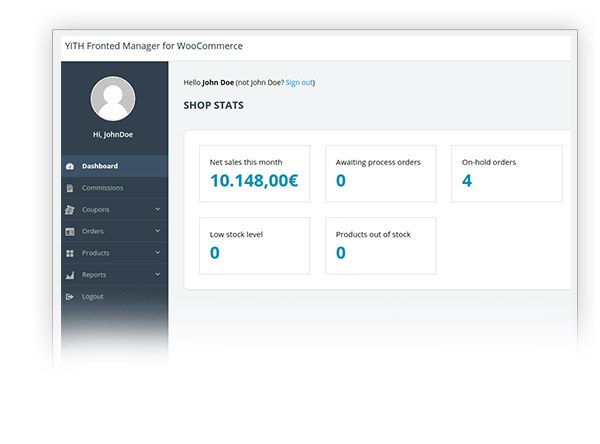 Impedire a tutti gli shop manager di avere accesso al backend del sito
Si potrà gestire il negozio solo dal pannello frontend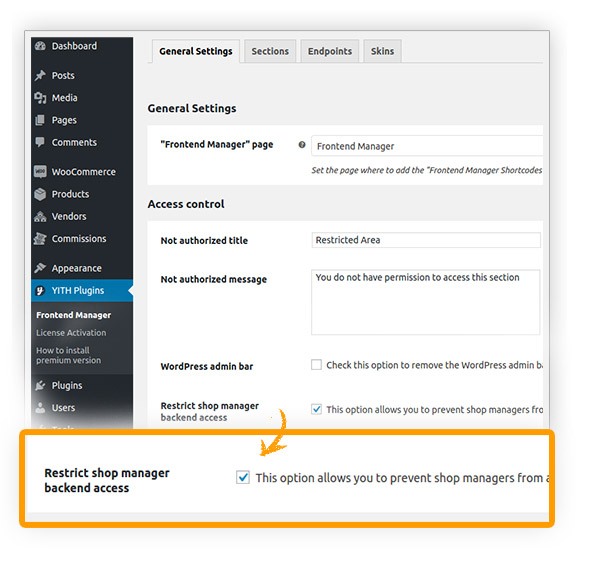 Selezionare le sezioni del negozio da abilitare a frontend
Commissioni, coupon, pannello, ordini, prodotti, report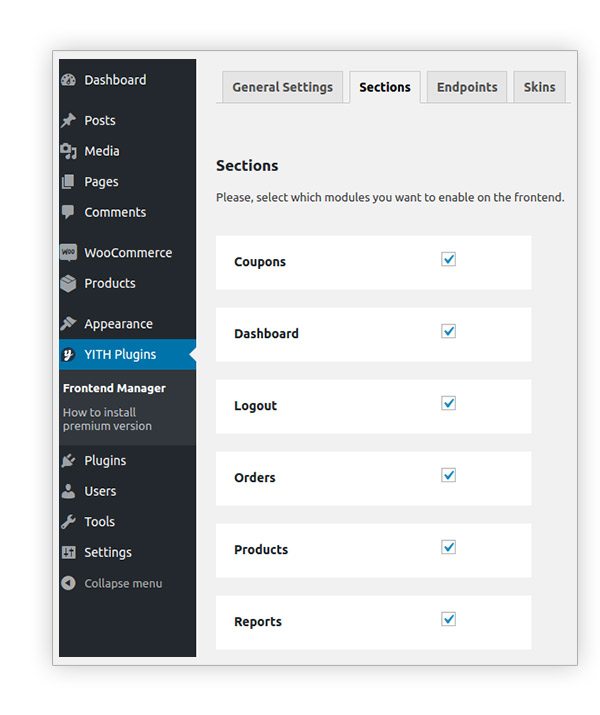 Gestire l'accesso non autorizzato
Mostrando un messaggio personalizzato quando l'utente prova ad accedere alle sezioni negate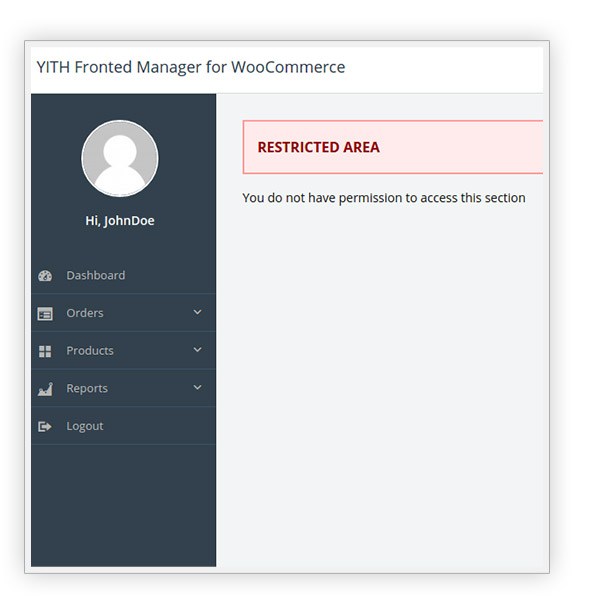 Attivare la barra amministrazione di WordPress
Per gli shop manager che accedono alla pagina "Frontend manager"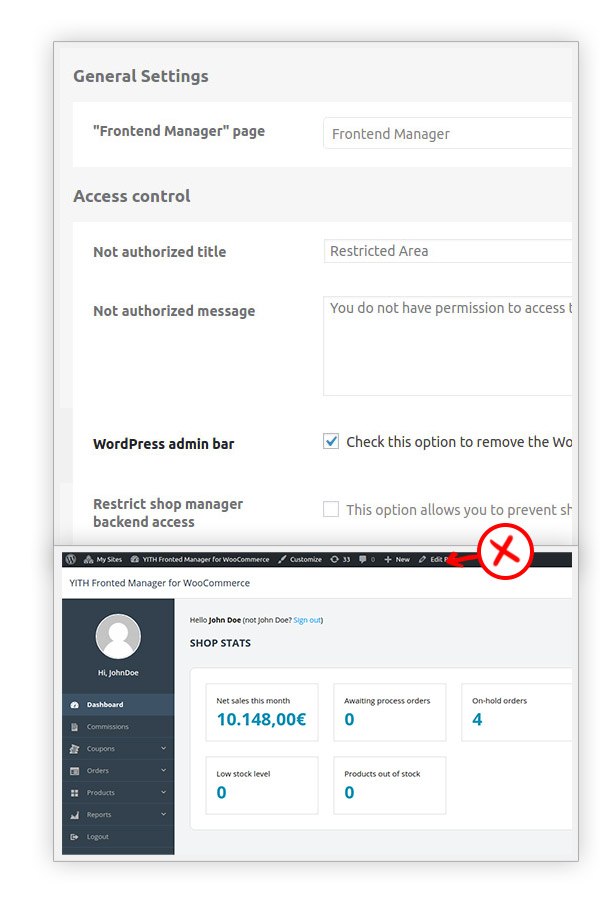 Modificare gli endpoint di ogni sezione
Dal pannello impostazioni del plugin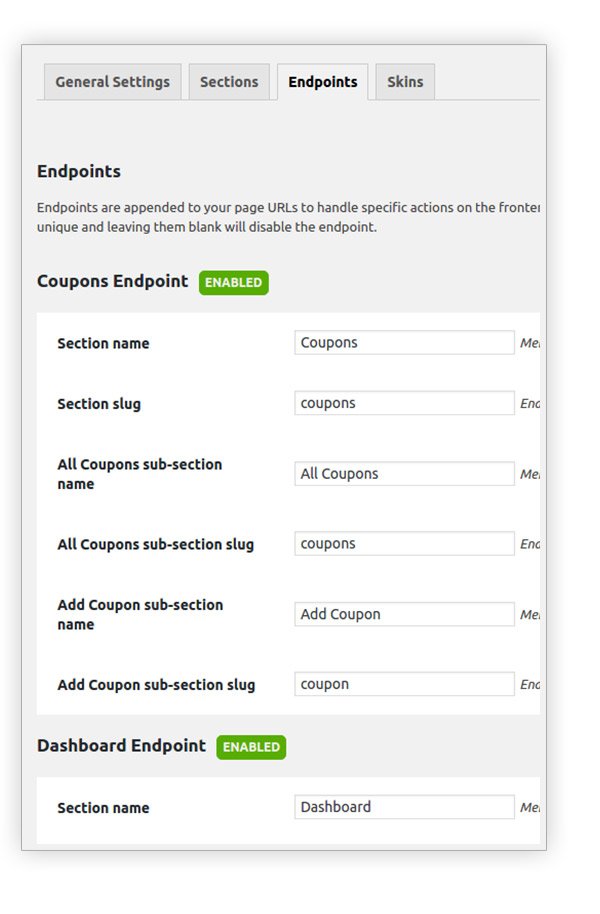 Scegliere la skin da usare per il pannello
Selezionando la soluzione migliore per le tue esigenze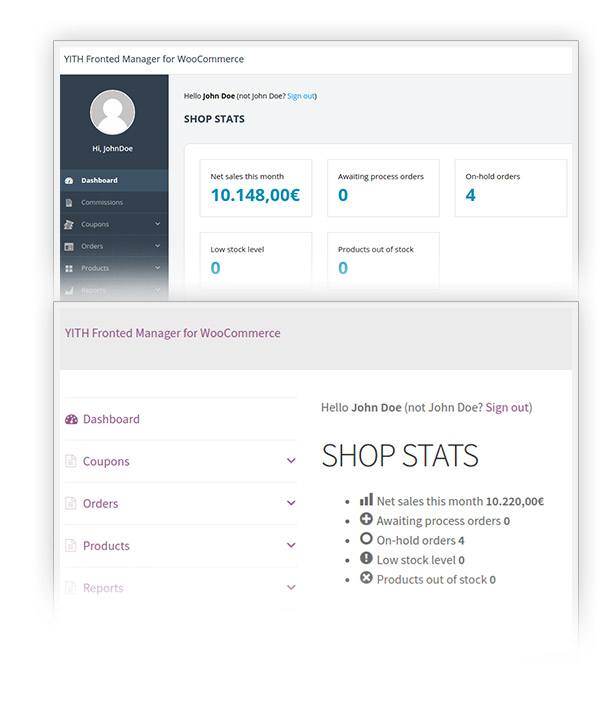 Accedere al pannello frontend dalle voci del menu
Disponibile sia nella barra WordPress che nella pagina "Il mio account"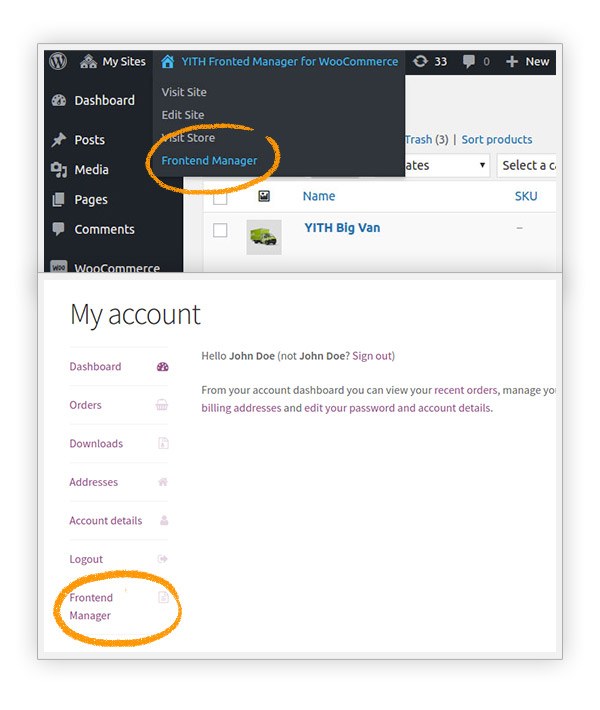 USANDO IL PLUGIN IN COMBINAZIONE CON
MULTI VENDOR

PUOI:
Abilitare l'accesso al pannello frontend a tutti i venditori
Una gestione avanzata con una grafica professionale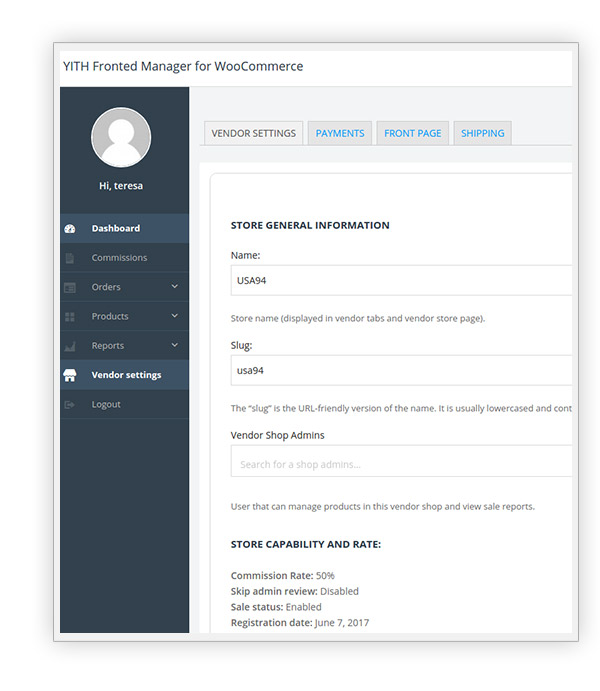 Scegliere le sezioni da attivare per i venditori
Le sezioni non autorizzate non verranno mostrate nel pannello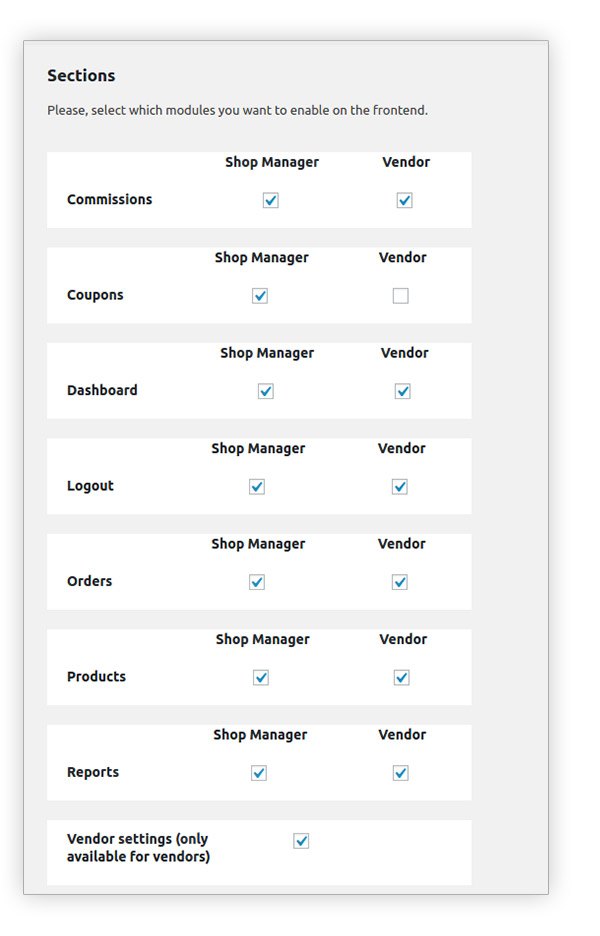 Impedire a tutti i venditori l'accesso al pannello WordPress
Potranno gestire il negozio solo dal pannello frontend