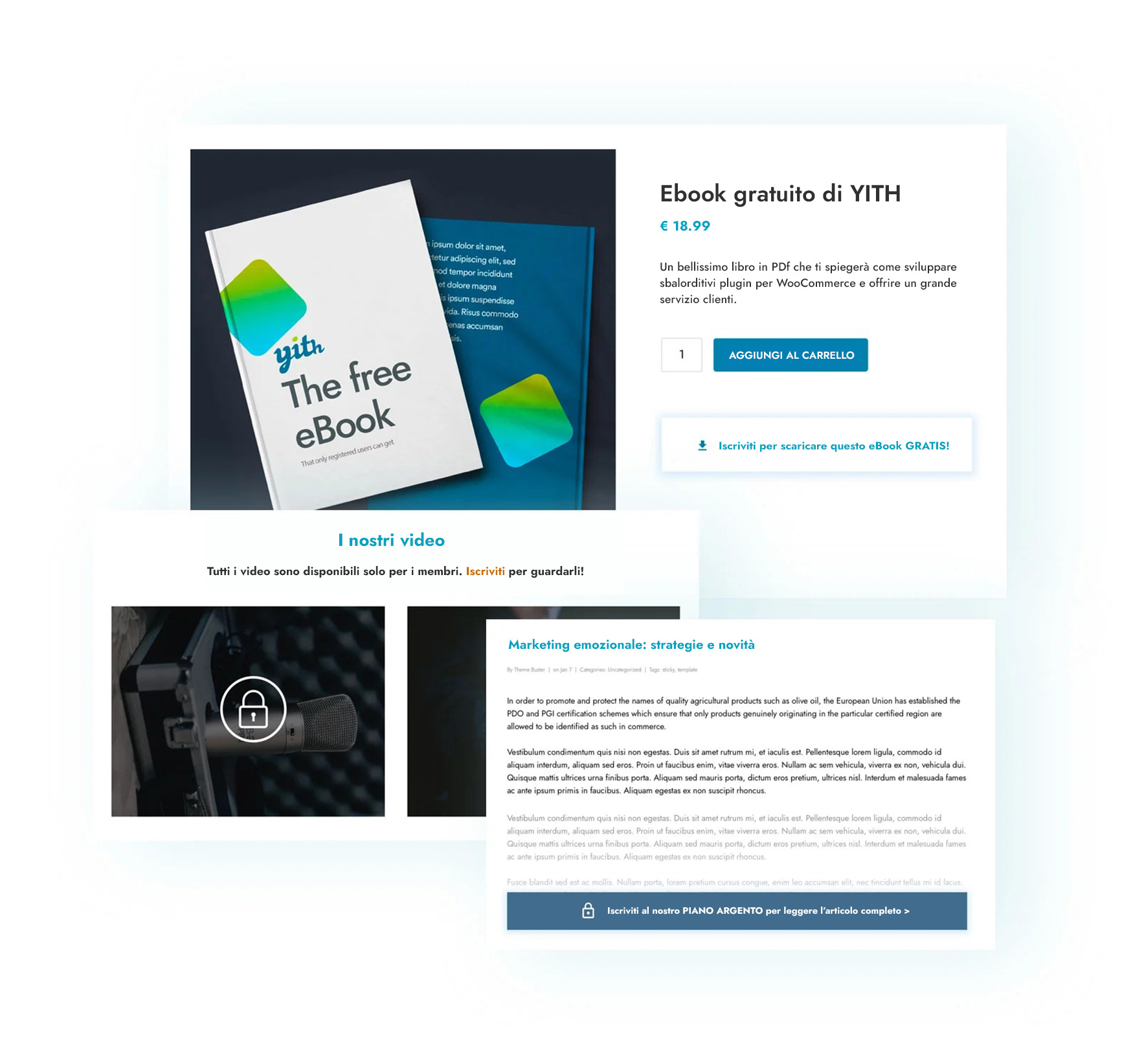 Un potente strumento per creare aree riservate o per dare accesso solo ai membri a prodotti, pagine, articoli e contenuti del tuo sito.
Vendere prodotti con accesso dedicato è una grande opportunità per aumentare gli incassi: ne sono la prova grandi aziende come Udemy o Treehouse che con questo business model raggiungono immensi volumi di vendite. I loro incassi sono destinati ad aumentare visto il numero di persone che richiede i loro prodotti.
In modo completamente automatico potrai offrire ai tuoi utenti un accesso riservato ed esclusivo ad informazioni personalizzate come corsi, video, prodotti, articoli, file scaricabili etc.
Gestire corsi, servizi, piani di membership a valore aggiunto con accesso ai contenuti in via del tutto privata, mandare messaggi ai tuoi clienti, programmare la pubblicazione di contenuti esclusivi per i tuoi utenti: tutto questo è facilmente realizzabile con YITH WooCommerce Membership, studiato e organizzato per abbattere ogni difficoltà nella gestione e nell'organizzazione dei prodotti a uso esclusivo di chi li acquista.
L'area riservata è facile da utilizzare e ti permette di proteggere i contenuti e renderli accessibili solamente a coloro che avranno pagato per accedervi.
Crea infiniti piani con diverse regole di accesso
Crea diversi piani (ad esempio Silver, Bronze e Gold) e definisci permessi diversi per gli utenti in base al piano di cui sono membri. I prodotti possono essere scaricabili solo per gli utenti del piano X, oppure gli utenti del piano Y possono leggere gli articoli ma NON visualizzare i video: le opzioni sono praticamente infinite.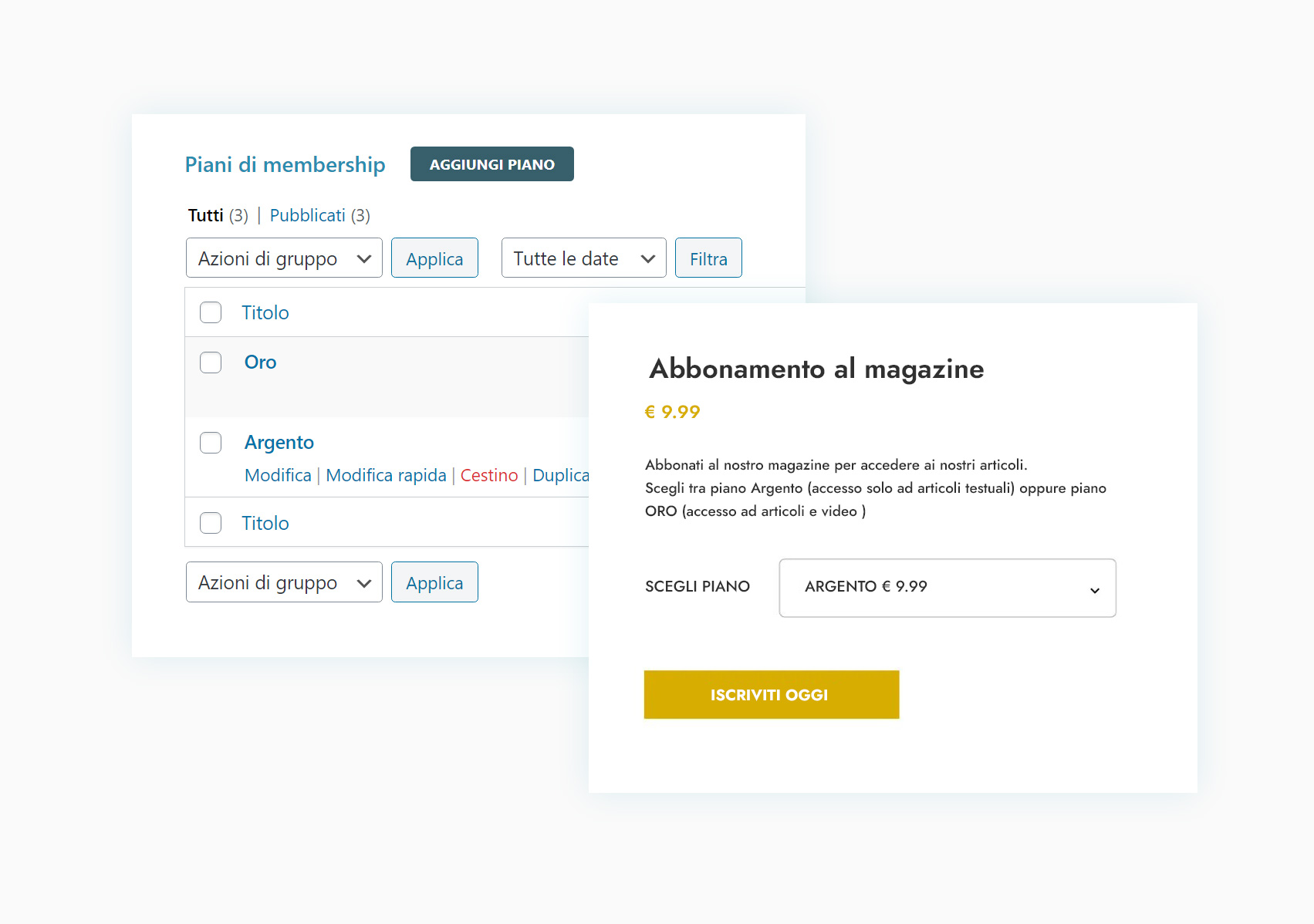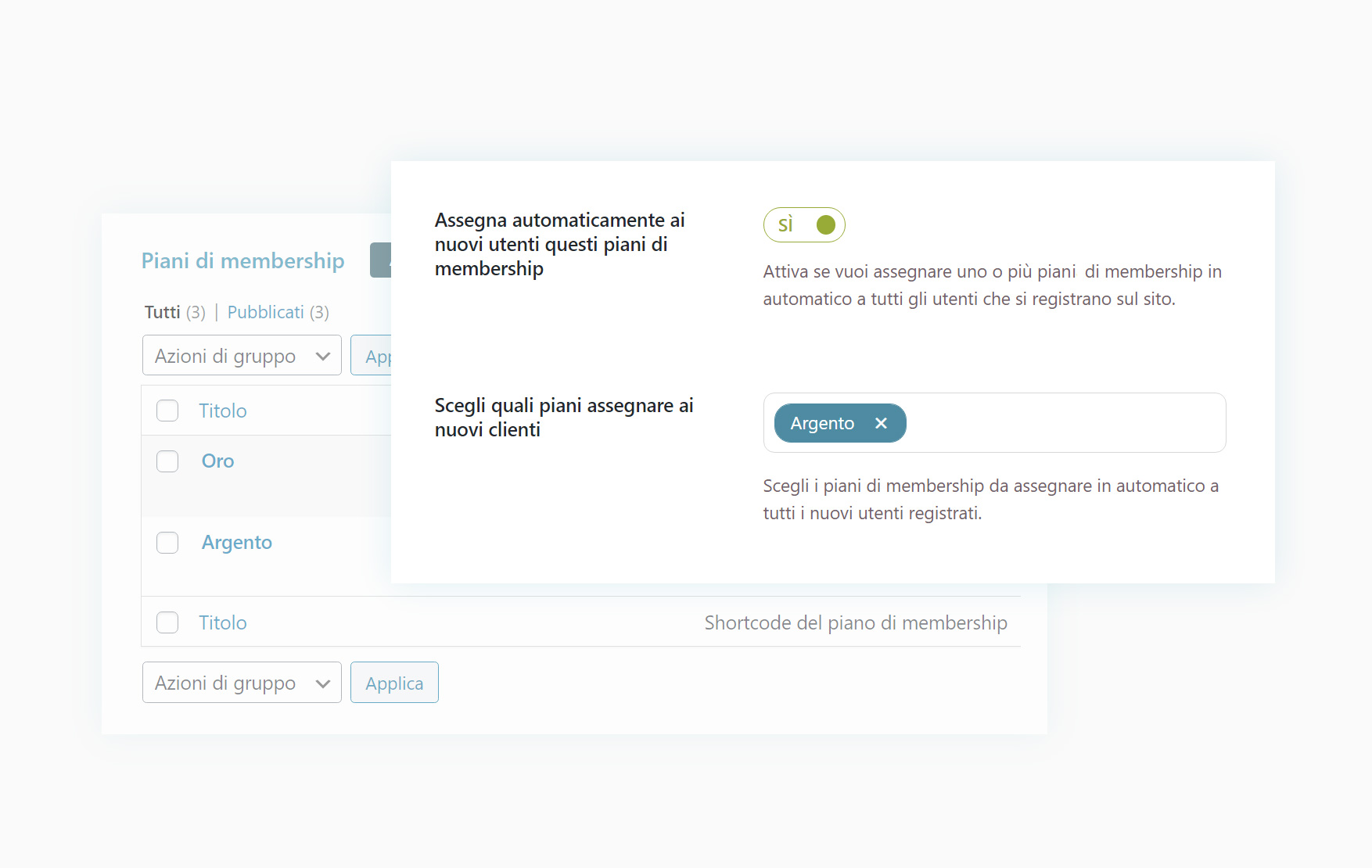 Imposta gli utenti come membri di un piano quando si registrano sul tuo sito
Crea aree di accesso limitato (articoli, video, contenuti esclusivi) disponibili solo agli utenti registrati al sito e assegna automaticamente il ruolo di "membri" agli utenti che effettuano la registrazione.
Rendi accessibile lo shop e i prodotti solo ai membri (es. Privalia)
Crea uno shop privato con offerte esclusive solo per i membri, nascondendo i prodotti agli utenti non registrati o a coloro i quali non fanno parte di uno specifico piano membership.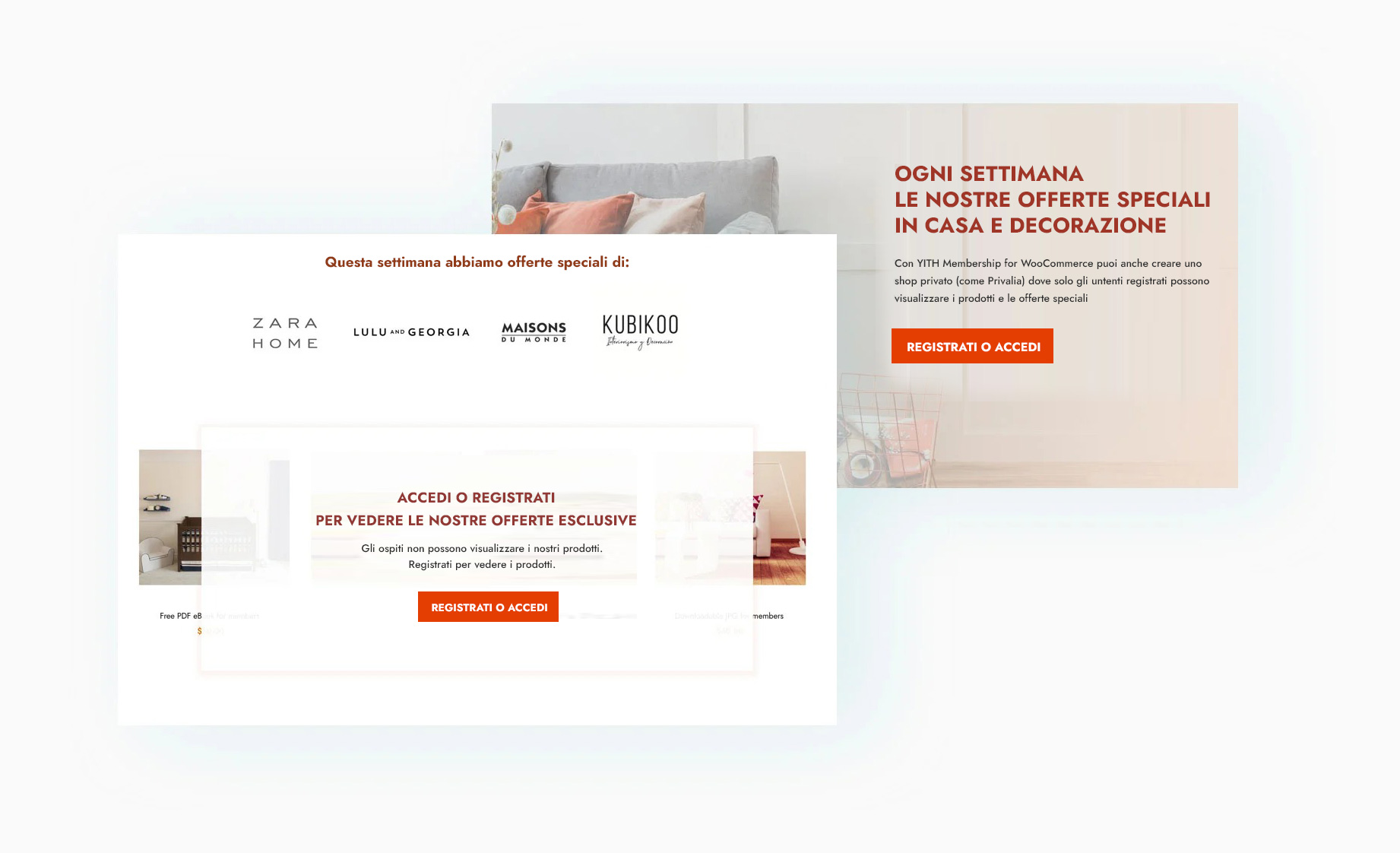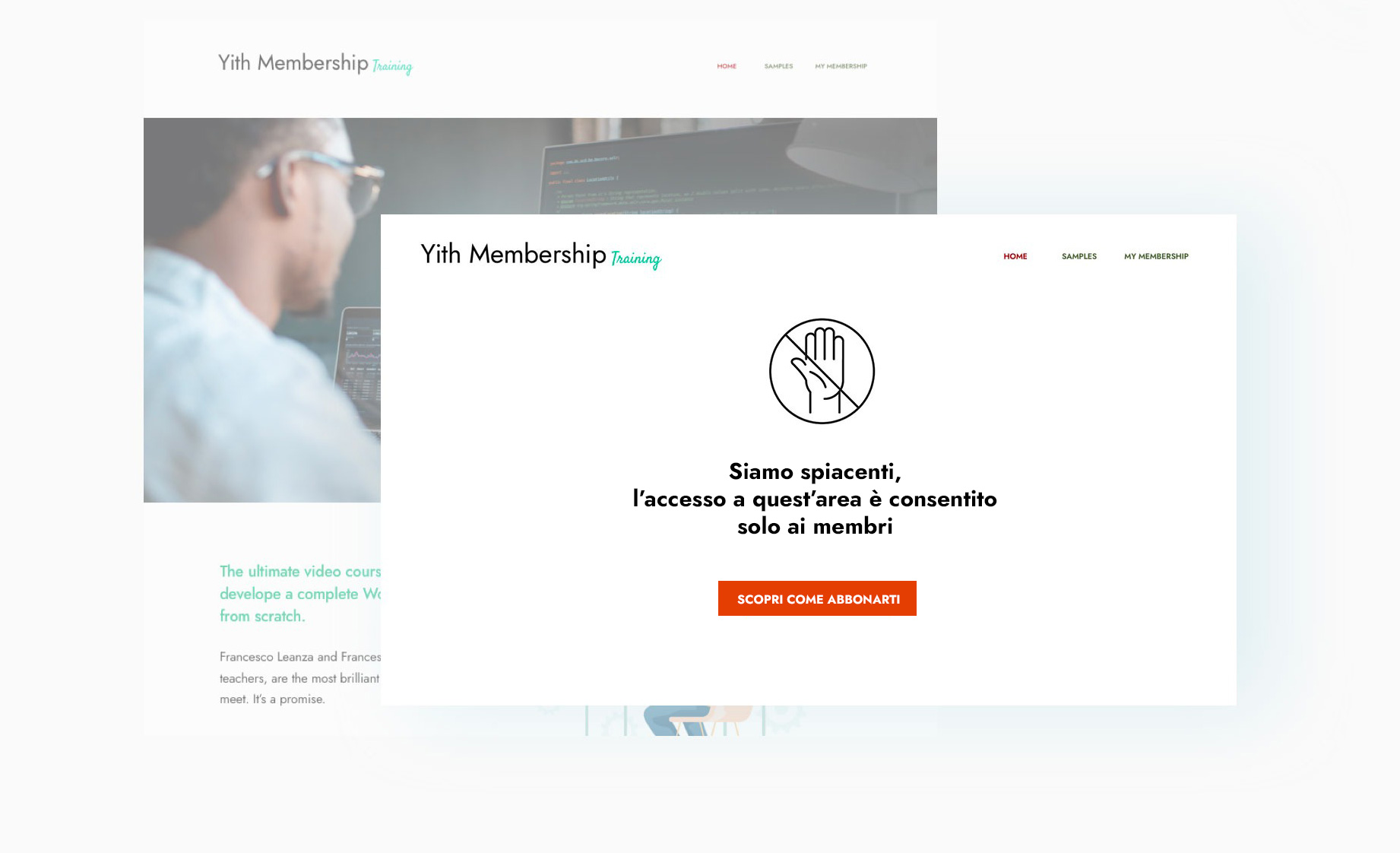 Nascondi pagine e post agli utenti non membri
Gestisci ogni sezione del tuo sito e scegli cosa mostrare solo agli utenti membri. Puoi creare pagine riservate, post che solo i membri possono leggere, prodotti che solo gli utenti possono vedere o scaricare gratuitamente.
Mostra un contenuto limitato (per esempio l'anteprima di un articolo) e spingi gli utenti a registrarsi (e pagare) per vedere tutto il contenuto per intero
Crea il tuo modello di business ispirato a quello dei quotidiani online: pubblica articoli e contenuti di cui tutti possono leggere l'introduzione e fa' in modo che la versione integrale e i bonus (video, podcast, immagini, ecc.) siano fruibili solo dai membri.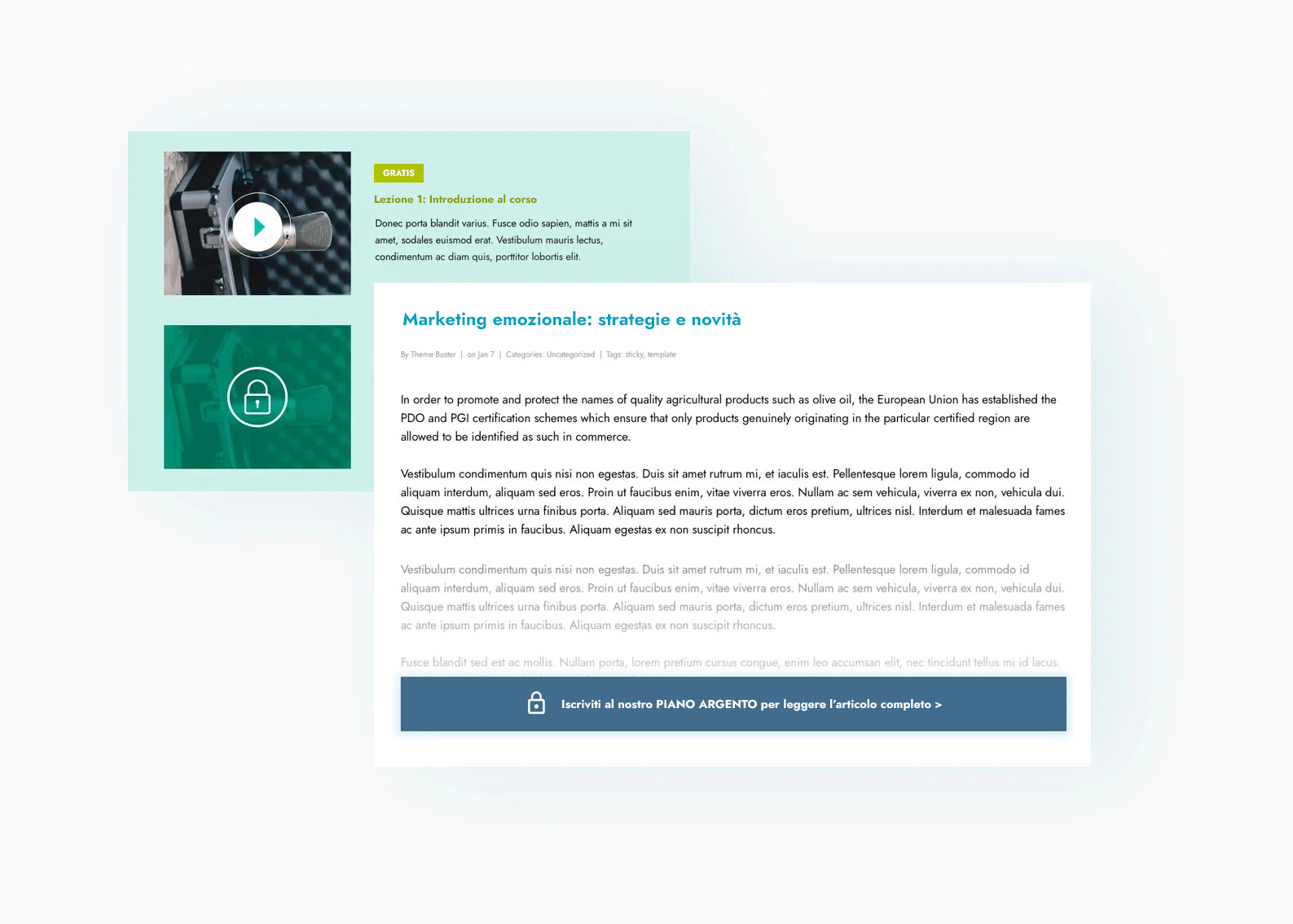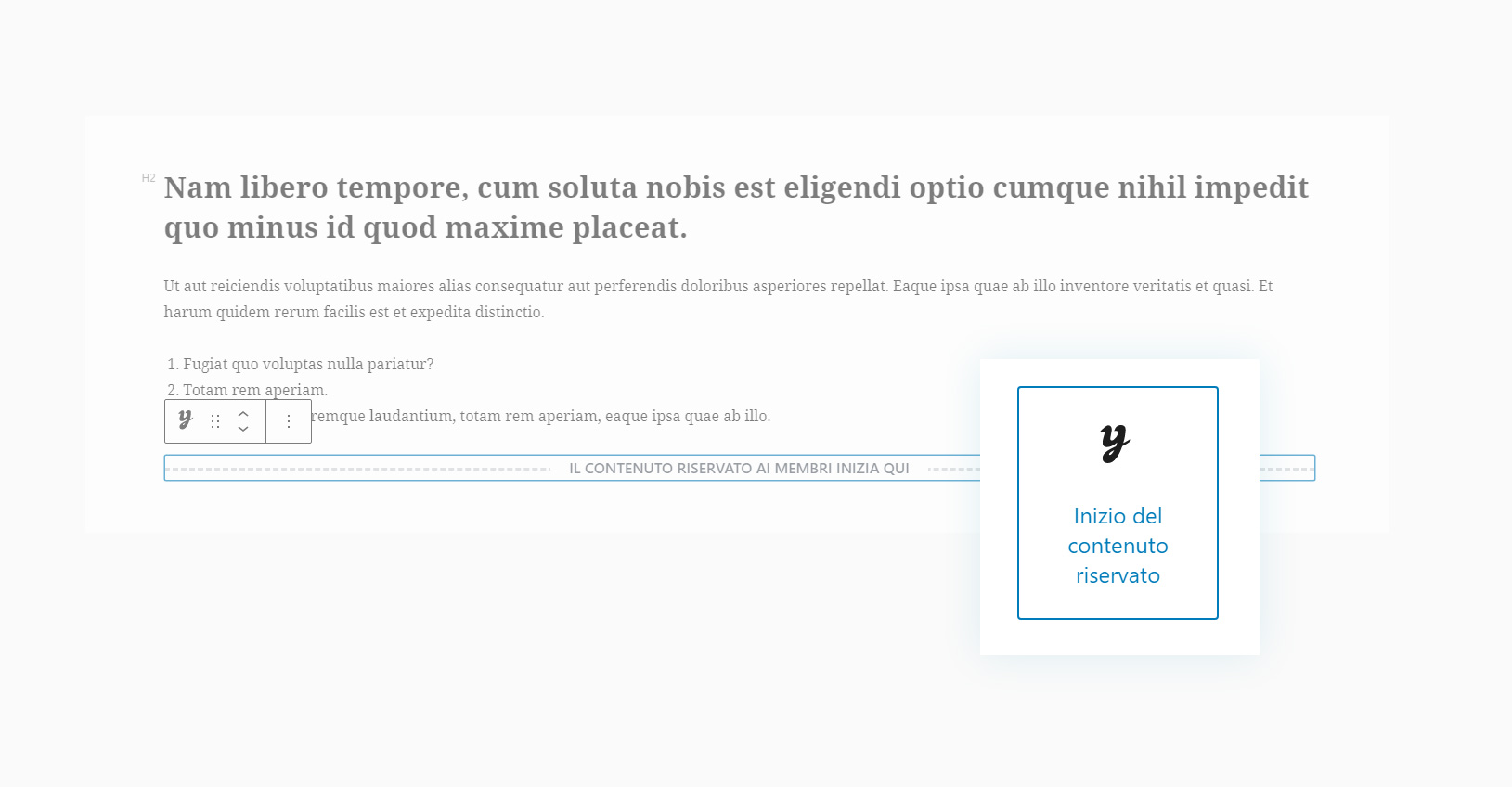 New
Utilizza il blocco Gutenberg per impostare facilmente l'inizio del contenuto riservato agli utenti membri
Crea la tua pagina o il tuo post e usa il blocco Gutenberg "Members-only content start here" per definire con un clic dove finisce il contenuto che tutti possono vedere e dove inizia quello riservato ai membri. Una soluzione potente, facile e veloce.
Permetti solo ai membri di accedere o scaricare determinati file (PDF, immagini, audio, video etc.)
Proteggi i tuoi file nel modo più semplice e permetti solo ai membri di poter scaricare prodotti digitali (come eBook) o file in formato PDF, archivi ZIP, immagini in formato JPG, file audio e video, etc.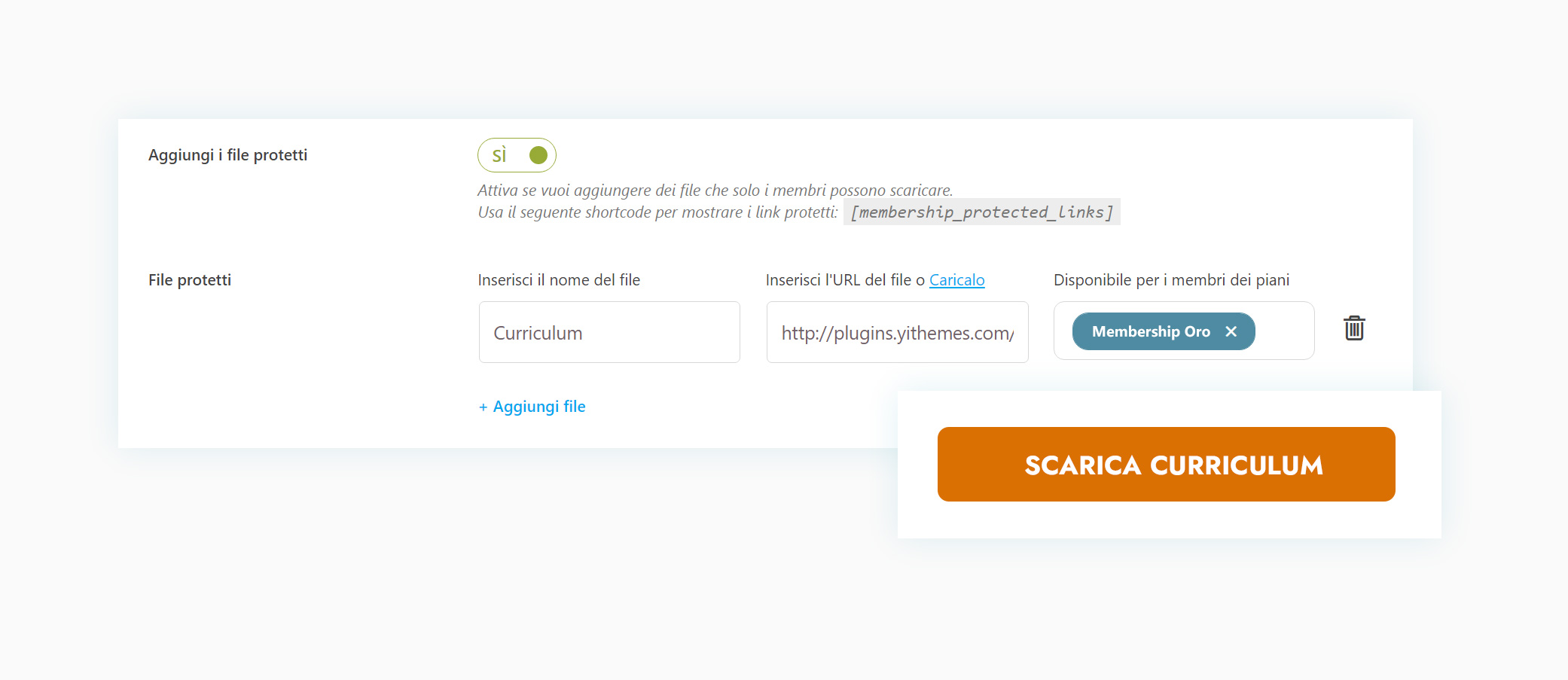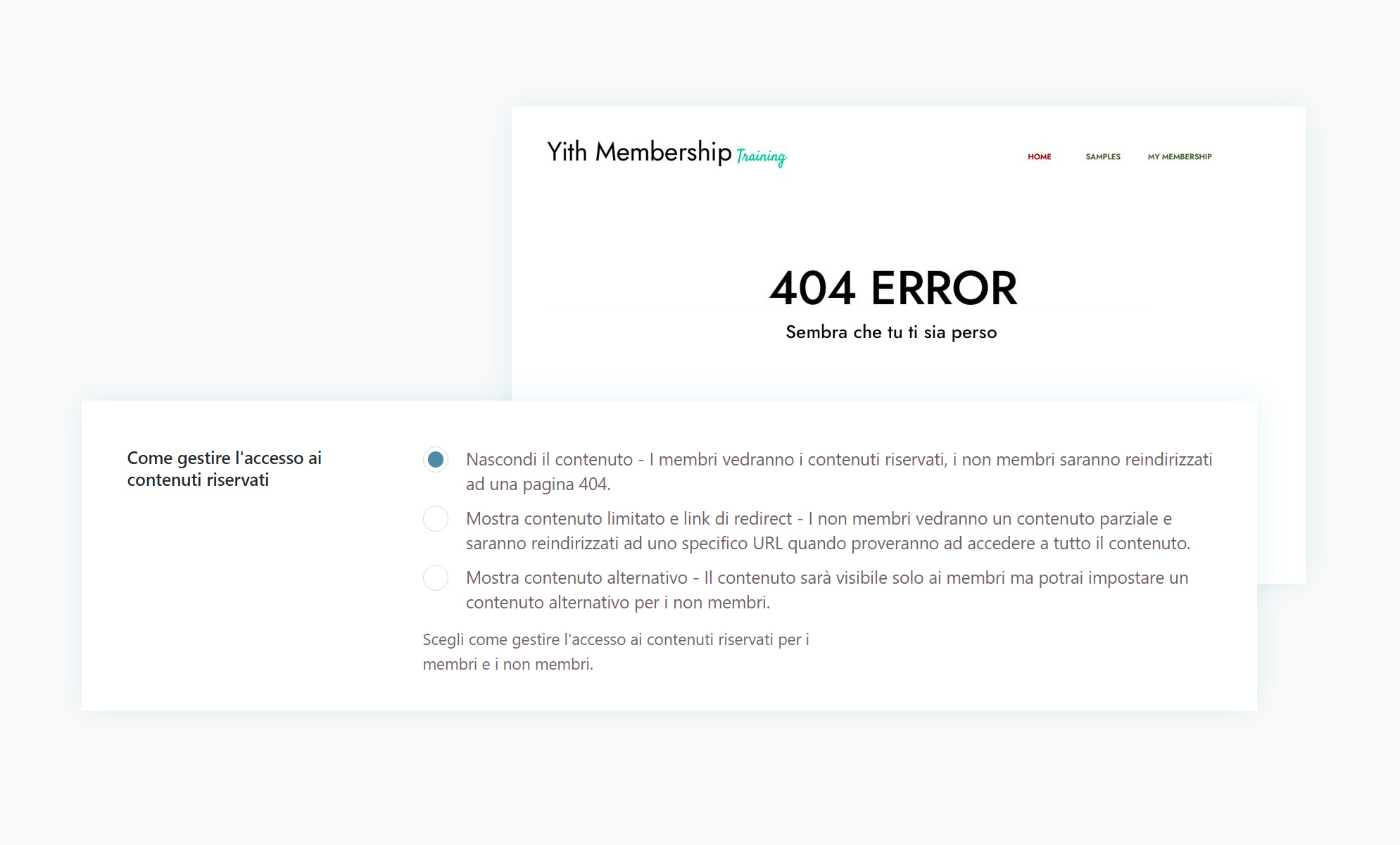 Scegli cosa mostrare agli utenti che provano ad accedere ad un contenuto riservato ai membri
Puoi impostare un contenuto alternativo per ogni pagina, prodotto o post (grazie ai blocchi Gutenberg puoi inserire un banner o una call to action per spingere gli utenti a diventare membri), reindirizzare gli utenti ad uno specifico URL o in alternativa mostrare una pagina di errore 404 a chi prova ad accedere ad un contenuto riservato.
New
Usa i blocchi "Contenuto alternativo" per creare contenuti avanzati per gli utenti non membri
Usa i nuovi blocchi di contenuto alternativo per creare sezioni e pagine avanzate con Gutenberg da mostrare agli utenti non membri. Grazie alla flessibilitá di Gutenberg puoi creare banner, colonne di testo, sezioni grafiche e call to action per spingere gli utenti a diventare membri.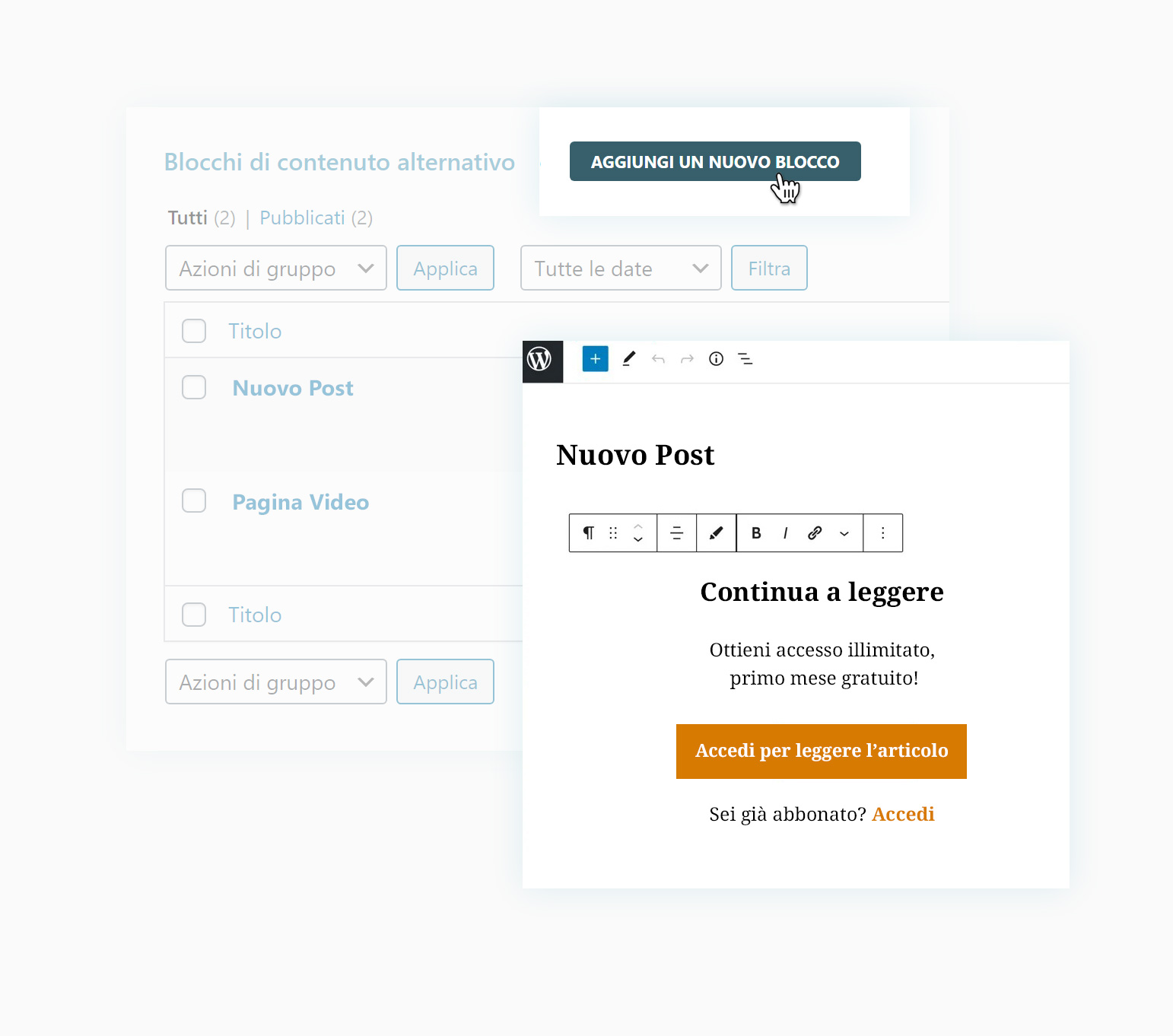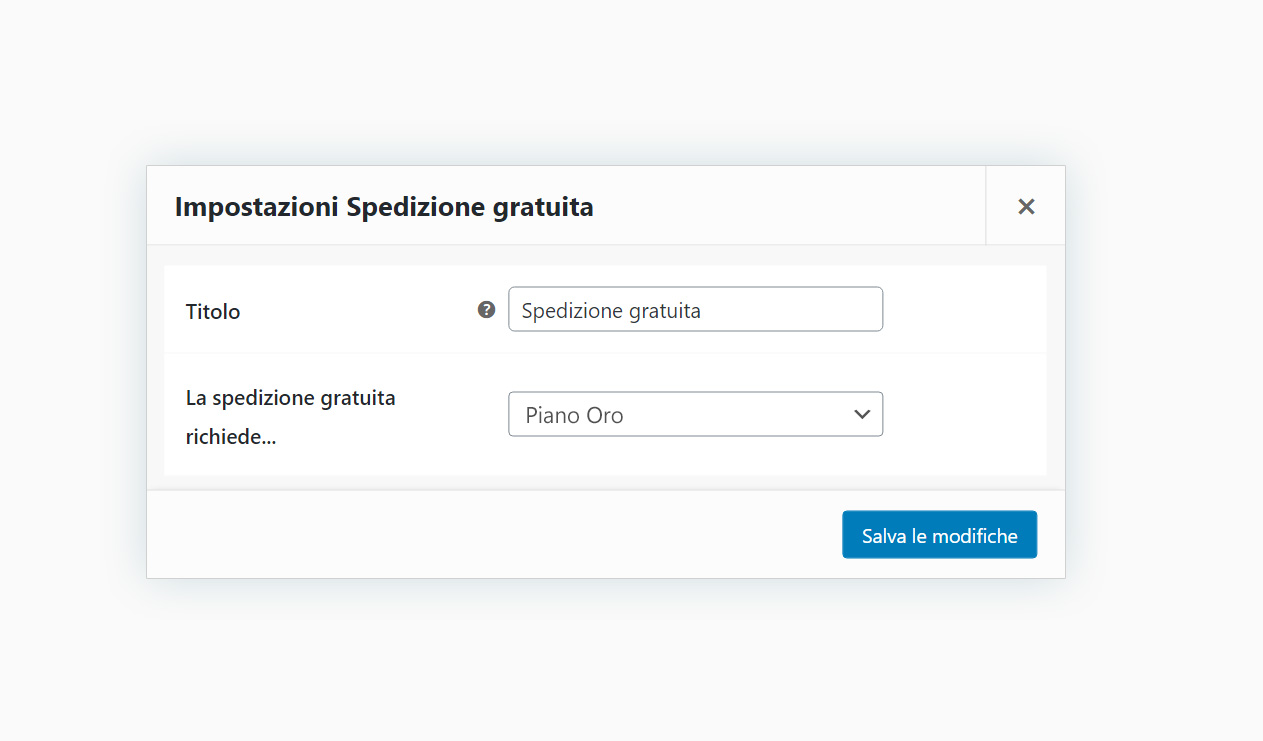 Offri spedizione gratuita ai membri che acquistano sul tuo shop
Scegli l'opzione "Membership free shipping" per offrire ai membri la spedizione gratuita per gli acquisti che effettuano sul tuo shop.
New
Offri ai membri uno sconto su tutti i prodotti del tuo shop
Vuoi offrire ai membri uno sconto del 10% su tutti i prodotti del tuo shop? Alla creazione del piano troverai l'opzione apposita. Puoi anche impostare percentuali di sconto diverse per ciascun piano di membership (per esempio: 10% di sconto per gli utenti Silver, 20% per gli utenti Gold, ecc.)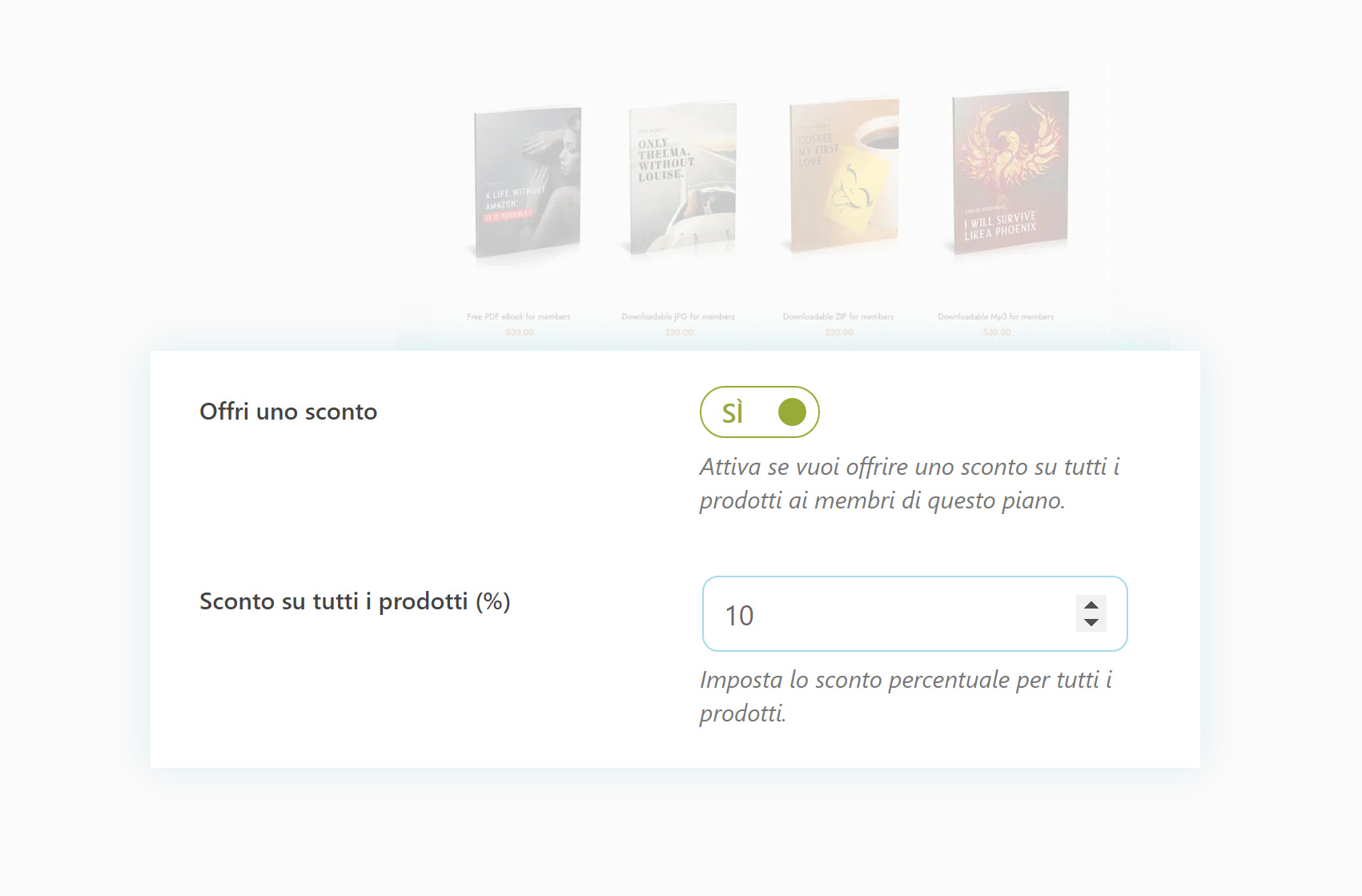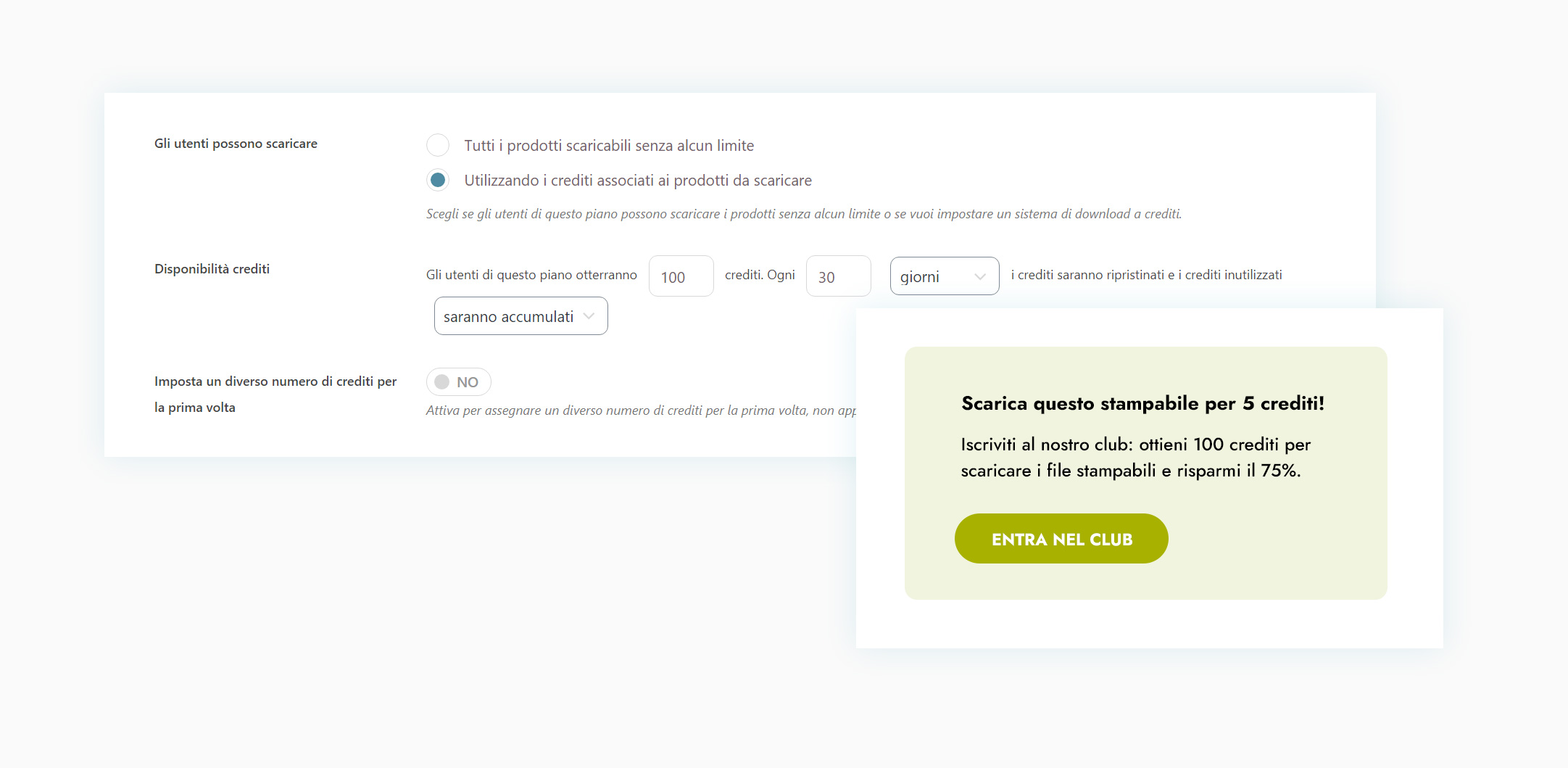 Struttura un sistema a crediti per consentire solo ai membri di scaricare gli elementi inclusi nel piano (come nel caso di immagini di stock o risorse digitali)
Crea una piattaforma per vendere prodotti o risorse digitali attraverso un sistema di crediti. Scegli quanti crediti assegnare ai membri (a seconda del valore del prodotto membership che hanno acquistato) e quanti crediti verranno richiesti per poter effettuare il download dei prodotti. Puoi impostare un valore di default per l'intero shop o valori diversi per specifici prodotti (esempio: alcuni prodotti scaricabili con 5 crediti, altri con 10 crediti, ecc.)
Utilizza il plugin YITH Subscription per richiedere ai membri un pagamento ricorrente in cambio dell'accesso ai contenuti riservati
L'integrazione tra il plugin Membership e il plugin Subscription è la piú potente del nostro catalogo: ti permette di creare aree riservate e consentire l'accesso a lezioni di un corso, ricette, prodotti, articoli, risorse scaricabili, video, podcast, ecc. solo ai membri che hanno un abbonamento attivo e che pagano con cadenza da te definita (settimanale, mensile, trimestrale, annuale, ecc.). Se l'abbonamento non viene pagato, automaticamente l'utente perderà l'accesso ai contenuti riservati.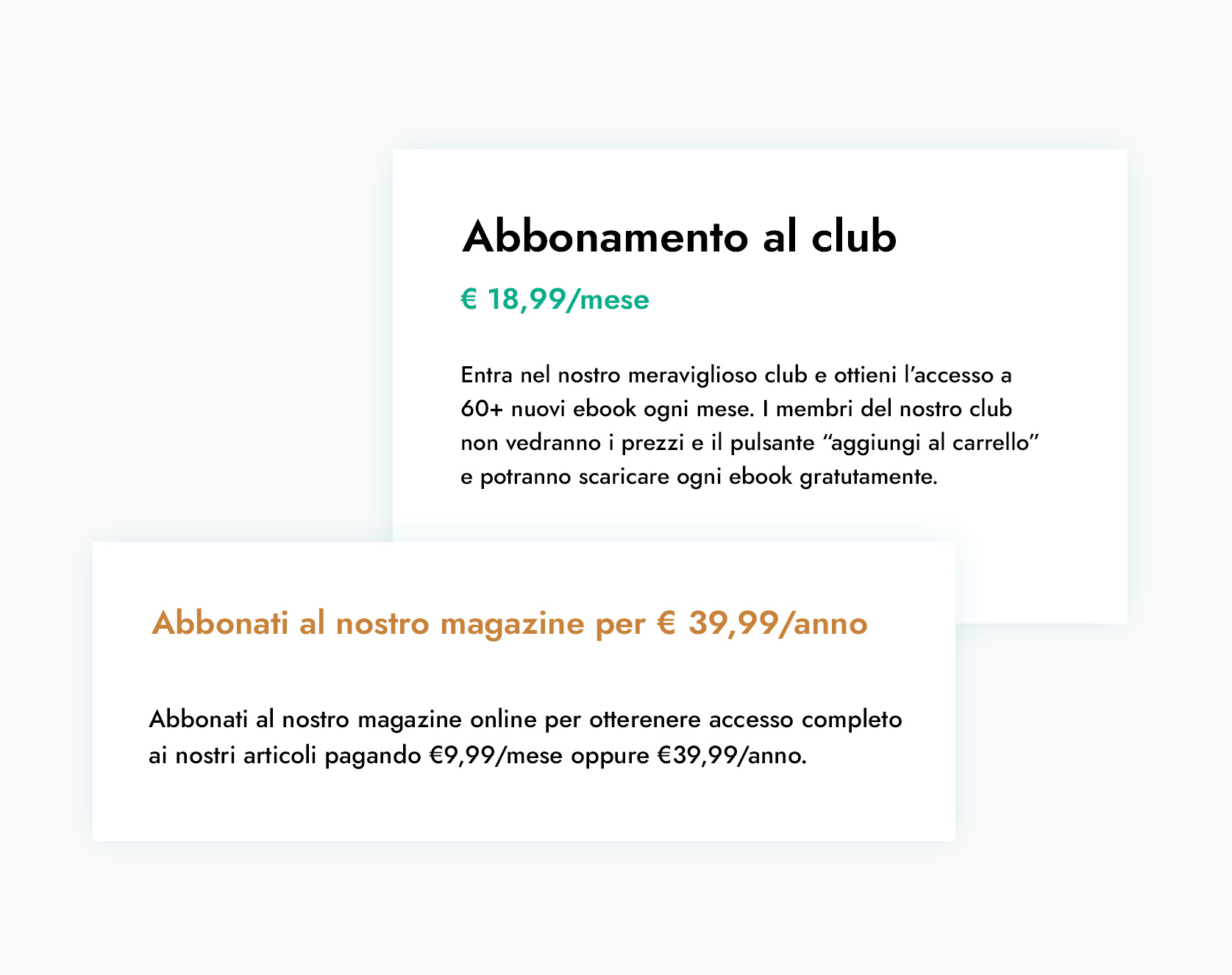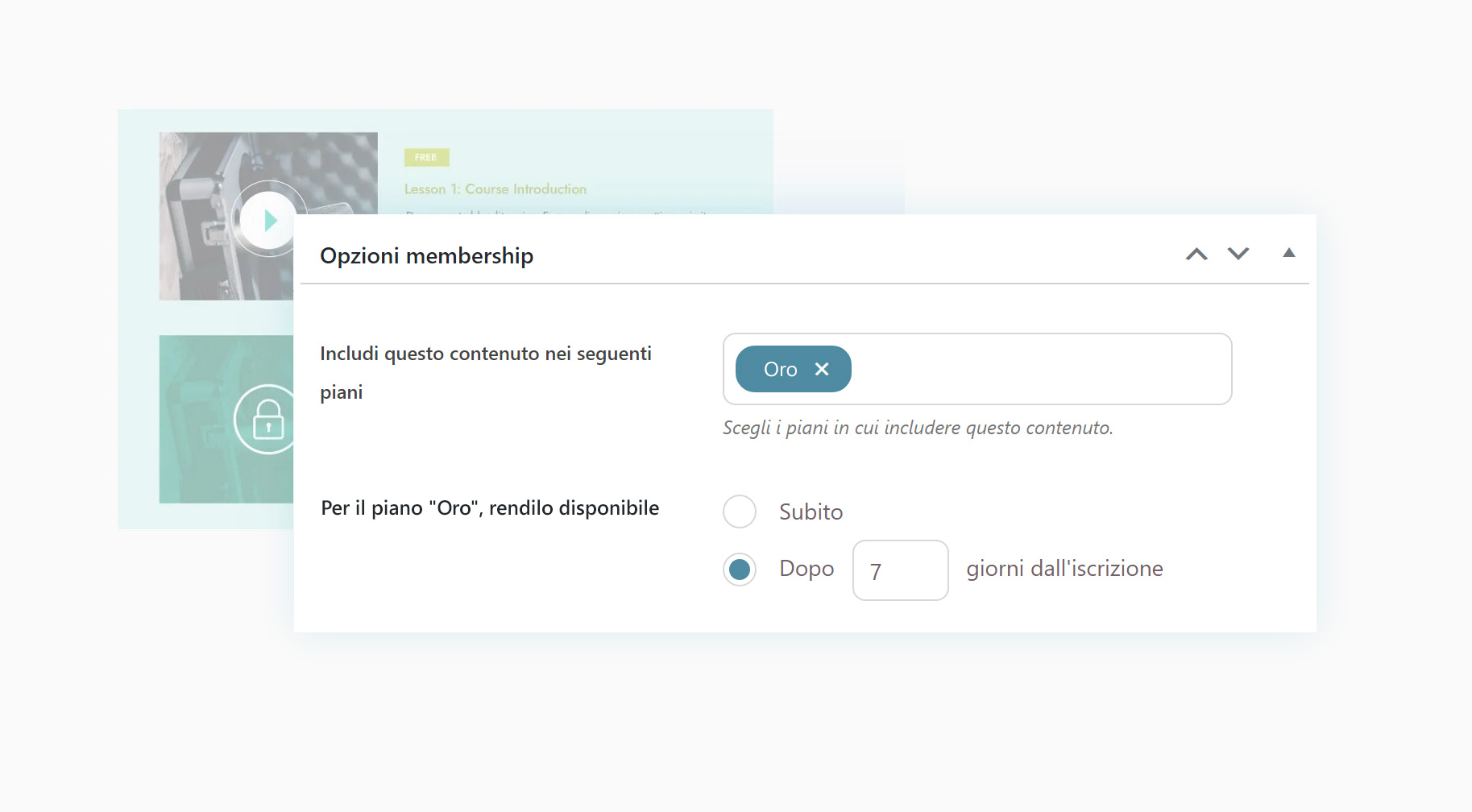 Rilascia contenuti in maniera graduale
Per ogni contenuto incluso nel piano puoi scegliere quando renderlo disponibile all'utente, in modo da scaglionare il rilascio in modo graduale e costante (per esempio: primo video disponibile subito, secondo video disponibile dopo una settimana, ecc.)
Monitora le membership e i download nella dashboard integrata
Dalla dashboard integrata nel pannello del plugin puoi monitorare facilmente tutte le membership create e i download delle risorse incluse nei piani.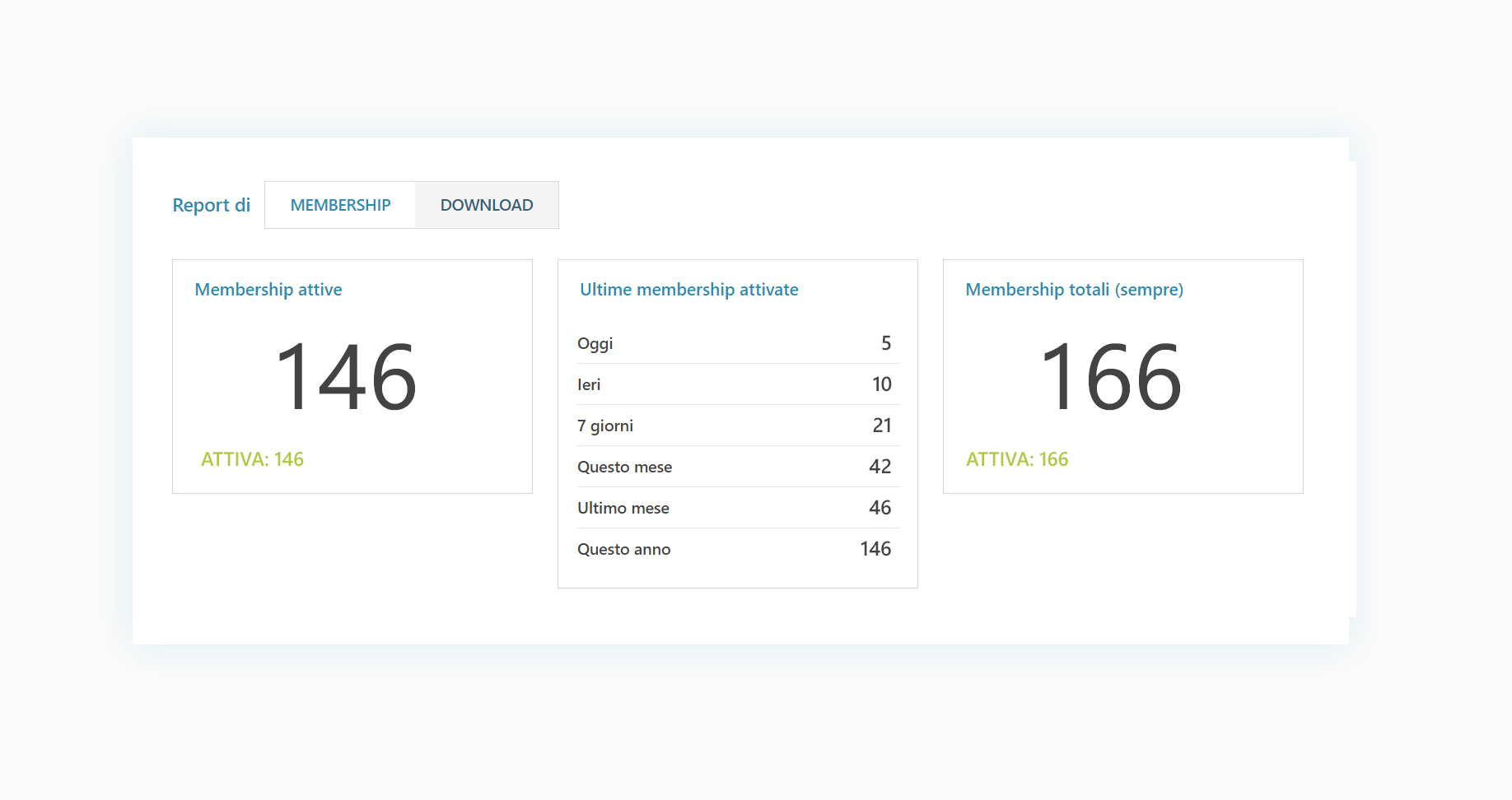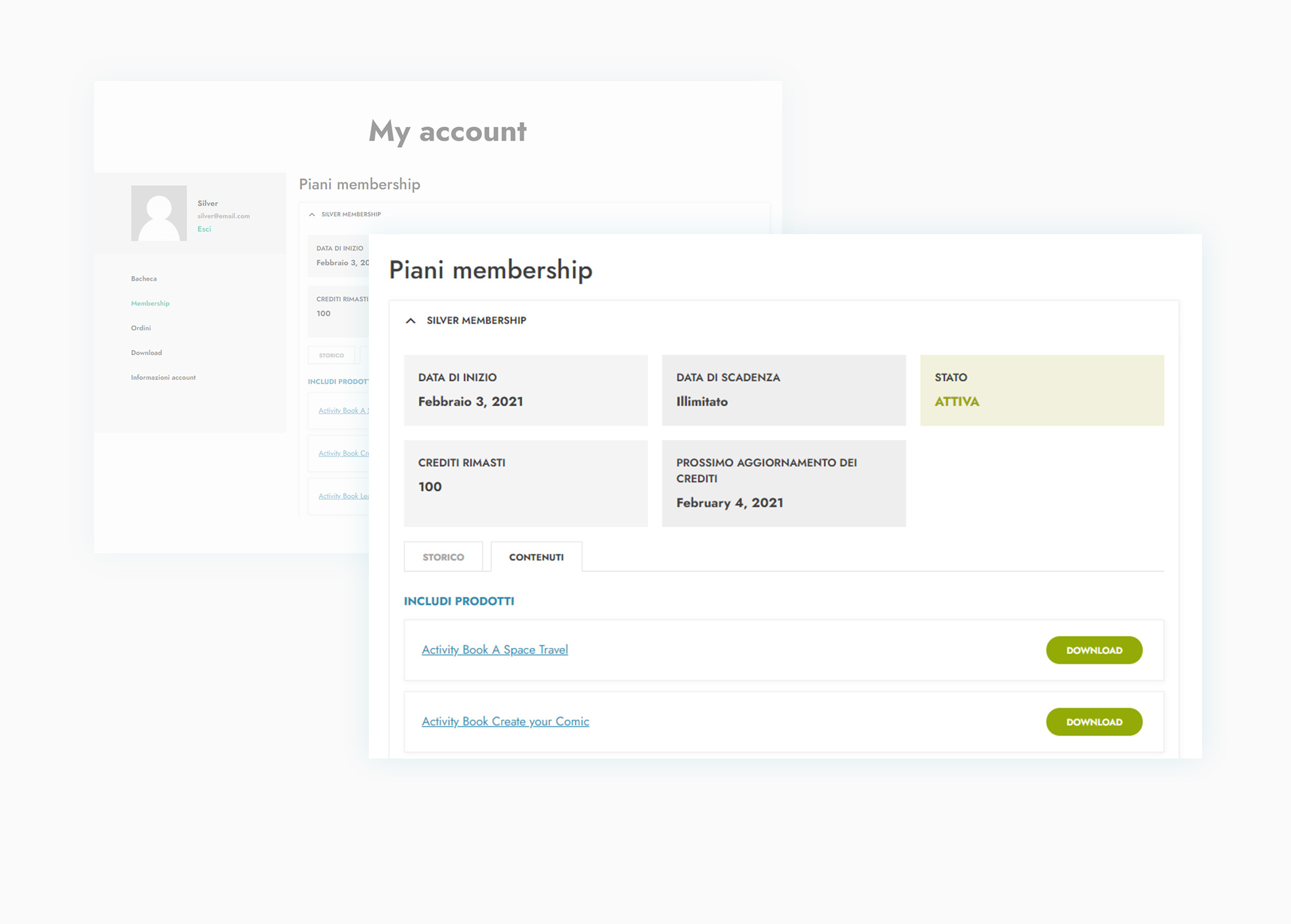 Offri ai membri una sezione dedicata alla membership nel loro "My account"
Gli utenti che fanno parte di un piano membership troveranno tutti i dettagli della loro iscrizione nella pagina di my account, dove potranno accedere al contenuto a loro riservato e scaricare le risorse a cui hanno diritto.
Svariate notifiche per l'amministratore e i membri
Invia email di notifica agli utenti quando una membership viene creata, 10 giorni prima della scadenza, quando la membership scade e quando viene cancellata.