ALL AT ONCE
The majority of the people don't browse the different pages of the results of a search and, if it does, they often lose track of the items they are interested into, or worst, they forget the page in which they found them.
Therefore, which could be a better solution than the freedom to benefit from all the contents simply scrolling down the page? In this way, you will reduce the loading times of the following pages, but users will be able to observe the results in the same moment, with a buffet of options ready to be carefully analyzed.
This is why YITH Infinite Scrolling proves it is necessary: users will be able to see the results directly, even from a mobile device in which the finger scrolling is definitely more comfortable than looking for a small number to change the page.
Moreover, the most demanding people can choose their own loading effect, giving that customized touch to the whole user experience. And there's more: if combined with the YITH WooCommerce Quick View plugin, YITH Infinite Scrolling is able to create a true synergy that can both offers in a blink of an eye all the available products, and all the most important details.
So for short, this plugin is the ideal tool in a time in which more and more people are surfing the web from mobile, which will increase the conversion rate from users that purchase from this kind of device and represents a solid investment in an ever growing market.
Quick info
Requires:
WordPress 4.7 or higher
Compatible up to:
WordPress 5.1.x
Minimum PHP version:
5.4
Version:
1.1.9
Released:
2019-02-12
100% WPML Compatible:
yes
Translation ready:
yes
Languages:
English, Italian, Spanish, Dutch
Support to:

All YITH plugins
All YITH themes

Avada, Divi, Flatsome, Neighborhood, Storefront, X
WITH
YITH INFINITE SCROLLING

YOU CAN:
CREATE INFINITE SECTIONS
You have no limits and you can use the infinite scrolling effect to any section you want.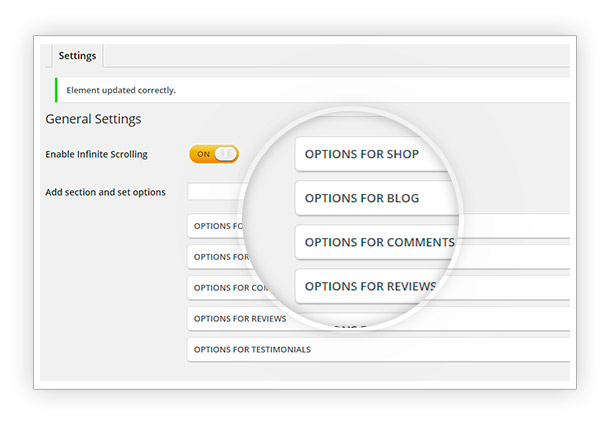 CHOOSE YOUR LOADER
Among four available, or you can even upload the one you want.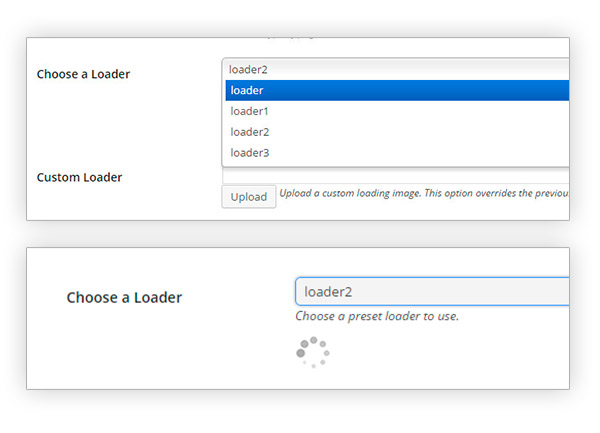 OFFER THE PAGING YOU WANT
Infinite scrolling offers also a progressive paging with a button or in Ajax.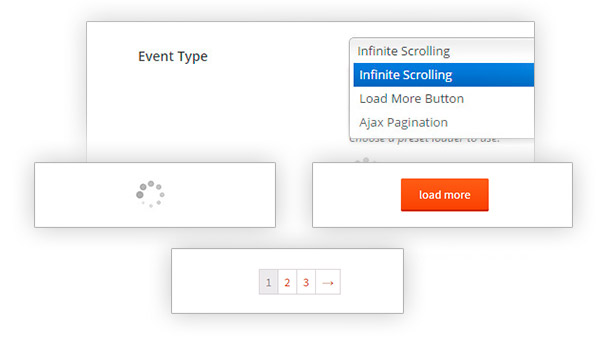 CHANGE THE LOADING EFFECT
Seven different options to better load your contents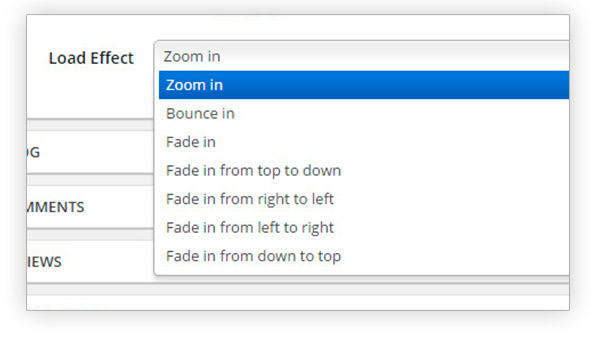 UPDATE PAGE URL AUTOMATICALLY
Page url will be automatically updated when new elements are loaded in ajax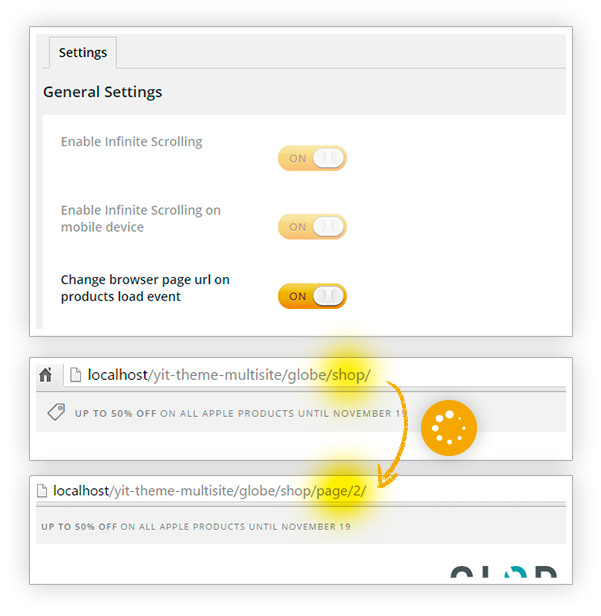 Take advantage of the wpml compatibility
You are free to easily translate the plugin with the powerful wpml tool