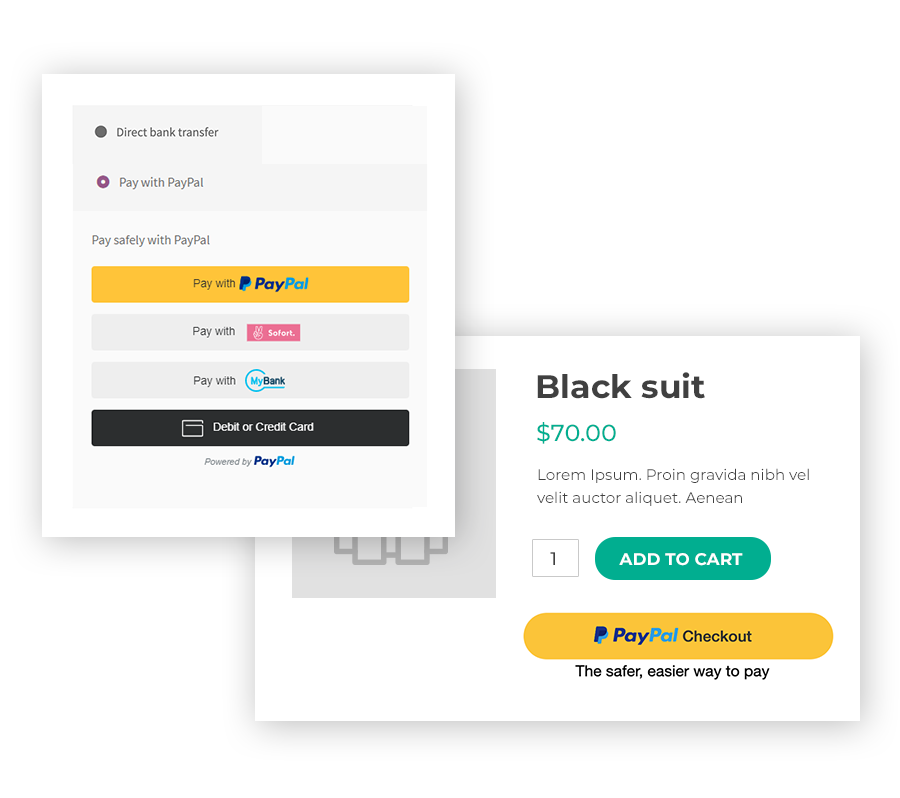 Add over 200+ markets and take additional payments methods from over 100 currencies to your WooCommerce store with just one plugin
YITH PayPal Payments for WooCommerce connects you to the new PayPal Commerce Platform, which allows you to offer customers:
• PayPal and PayPal Credit – payment methods that are exclusive to PayPal.
• Dozens of local payment methods such as Giropay, iDeal, and Sofort in 100+ currencies and 200+ markets around the world.
• Credit cards and debit cards – good for customers who don't have an account with PayPal.
PayPal Checkout makes it easy for businesses like yours to unlock the full potential of a PayPal Business account. With PayPal as your commerce partner, you'll get a simplified, single point of entry to PayPal technologies, tools, and services, and a platform that supports:
Simplicity
Get the complete payments capabilities you need, with one trusted partner. Let your customers pay the way they want – PayPal, local payment methods, or credit and debit cards– anywhere you do business.
Growth
Access new channels and new markets and connect with PayPal's 320M customer accounts around the world. It all starts by enabling PayPal within your website's administrative panel or dashboard.
Security
PayPal's powerful network safely processes one billion payments a month and gets smarter with every transaction. Leverage the power of the network to detect fraudulent transactions and mitigate risk to buyers and sellers
Streamline the payment process and optionally bypass the Cart and Checkout pages
Take PayPal and Credit Card payments straight from your product page, cart, or checkout process and eliminate several steps to make a sale. It can really increase conversions from mobile devices. If you sell digital goods or downloads this process is now even faster as there is no need to require the customers shipping details to take payments from your customers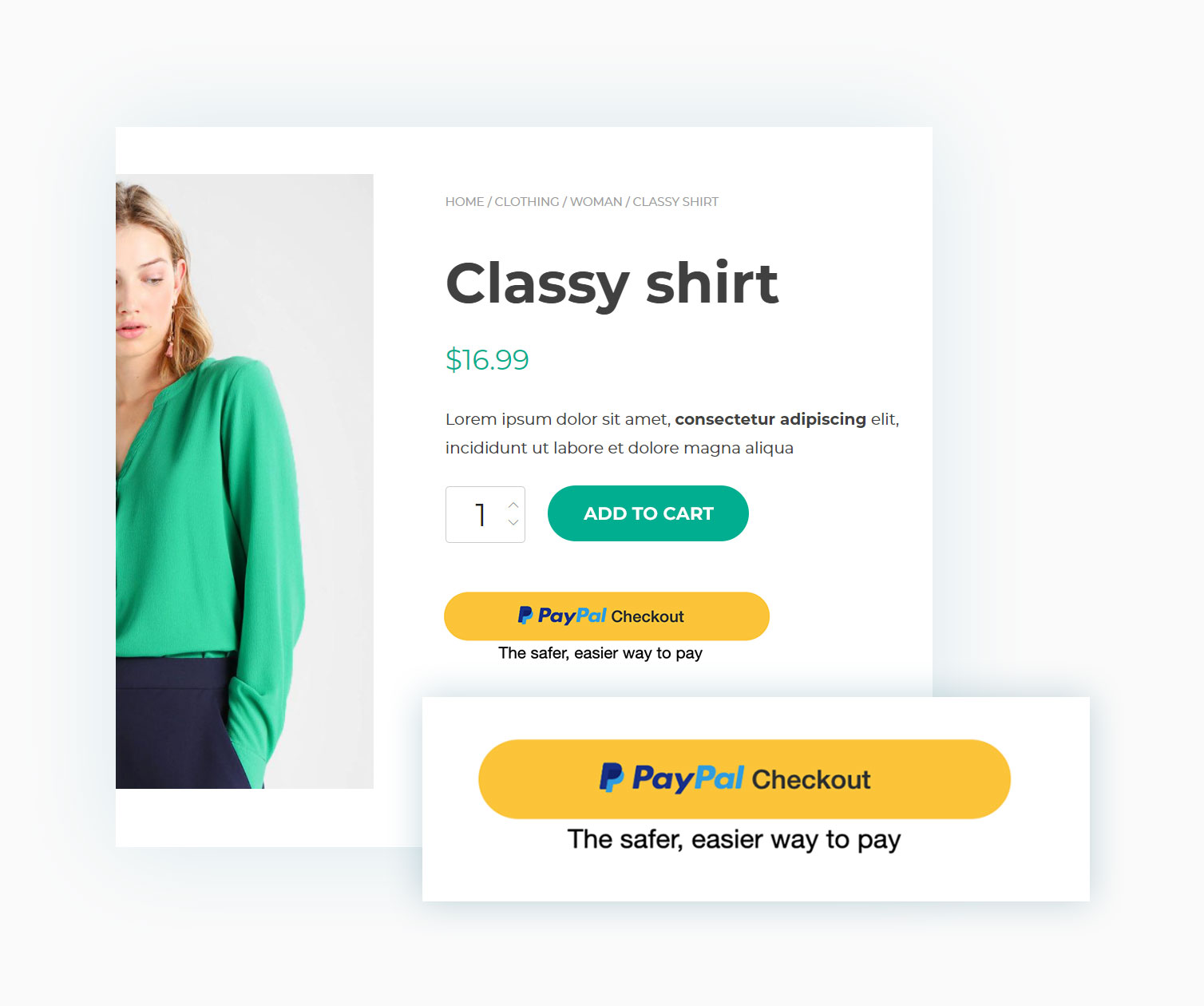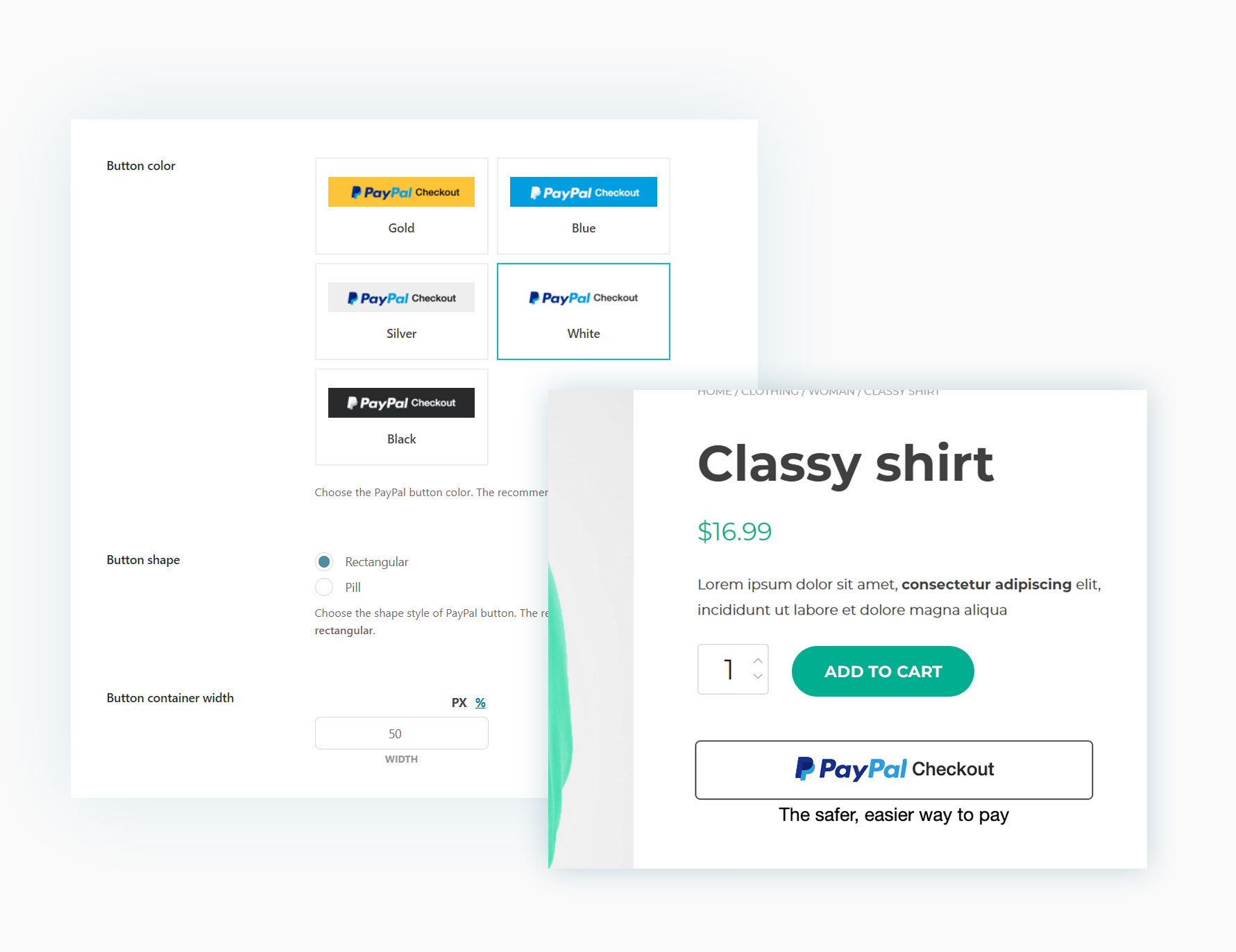 Easily style the Payment buttons to match your site
Style the 'PayPal checkout' button with preset shapes, width, and colors to better match your website look and style, yet keeping it a recognizable payment option for your customers.
Test your integration using a Sandbox PayPal account
Set up a Sandbox account to test the integration easily with clear status updates, or switch to 'Live' to take payments from your customers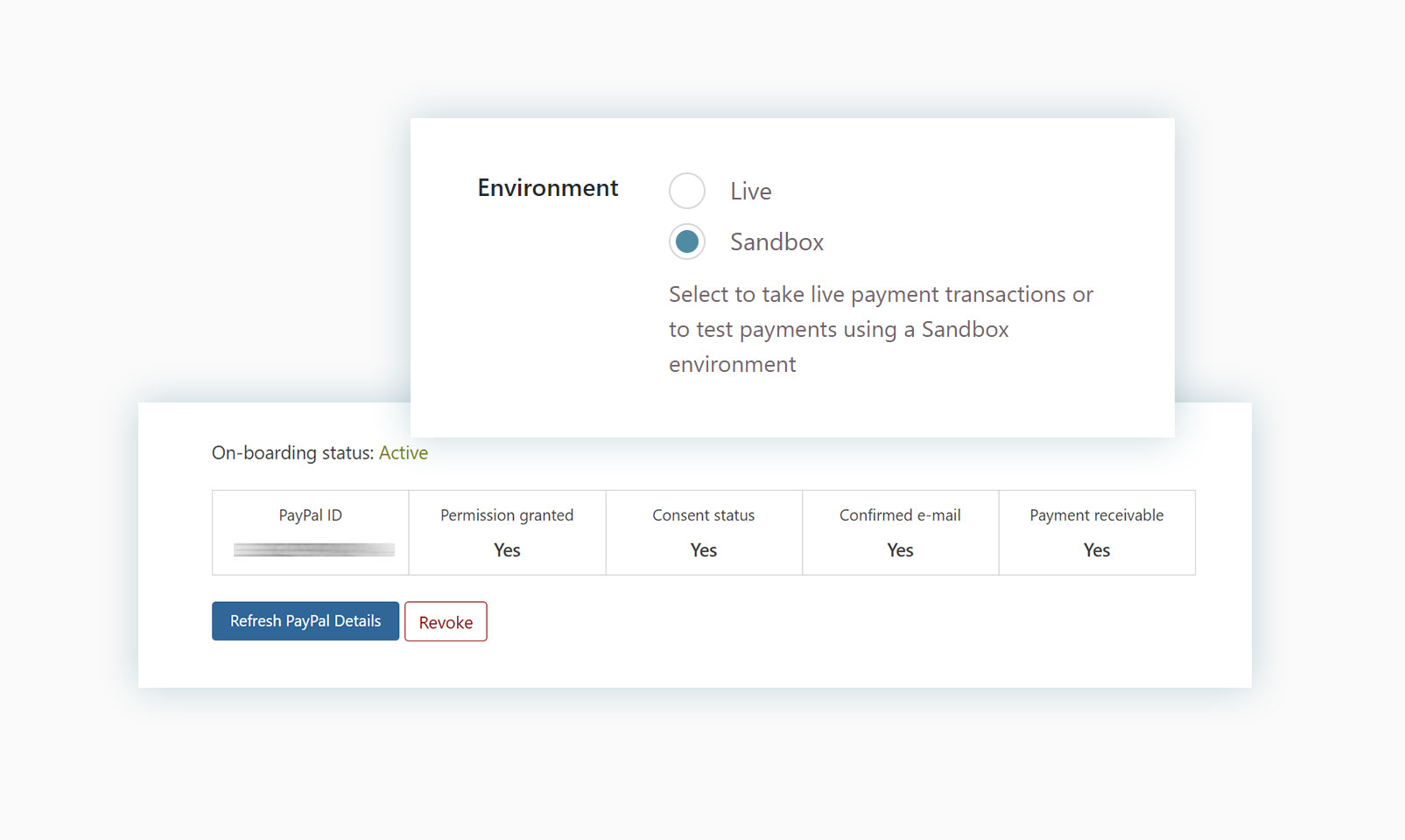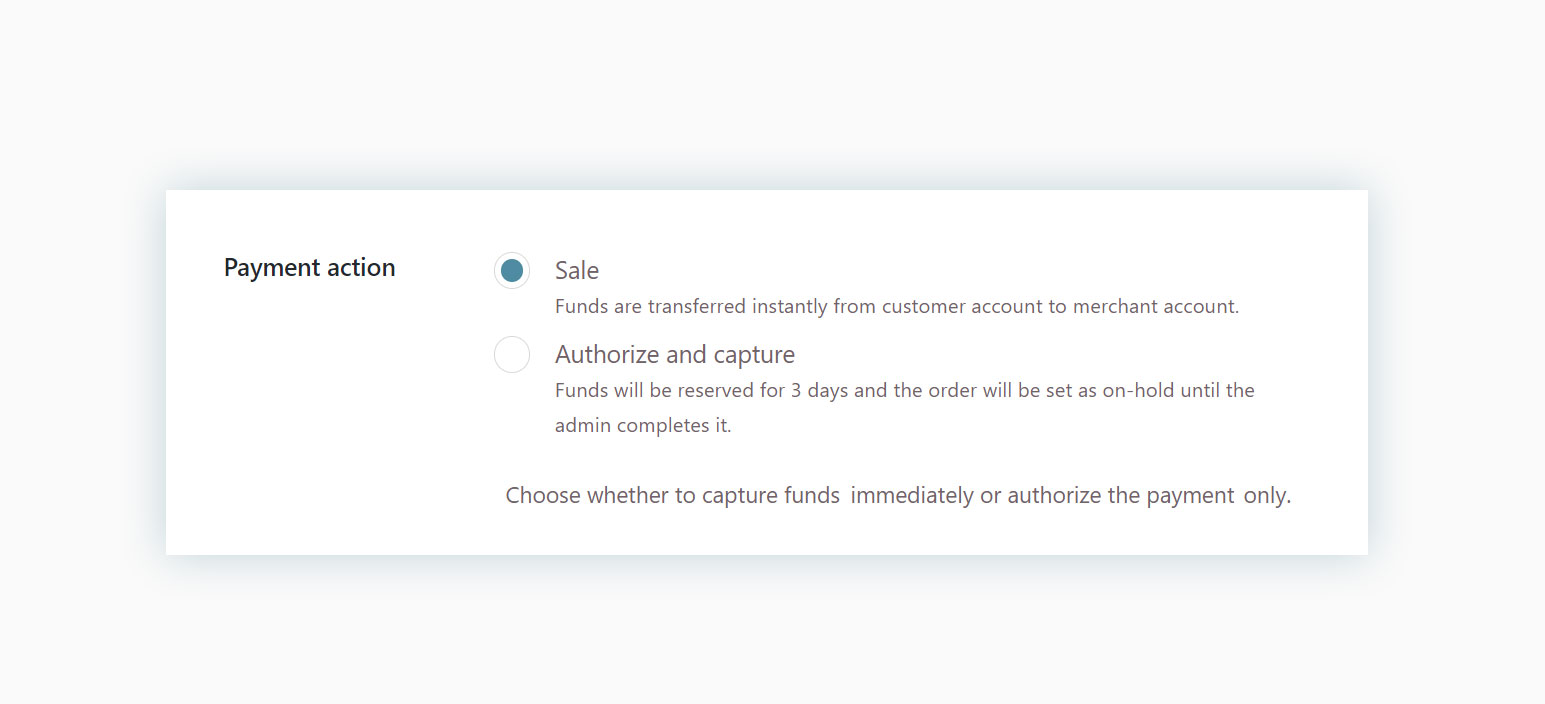 Set payment action to collect funds now or later
Choose to take payments immediately or Authorize a payment and take this at a later date when the order has been fulfilled.
Show your payment options clearly with an additional description
Allow your customers to pay with a credit card or one of the many other payment options, clearly describe this in the title of the payment options in the checkout page.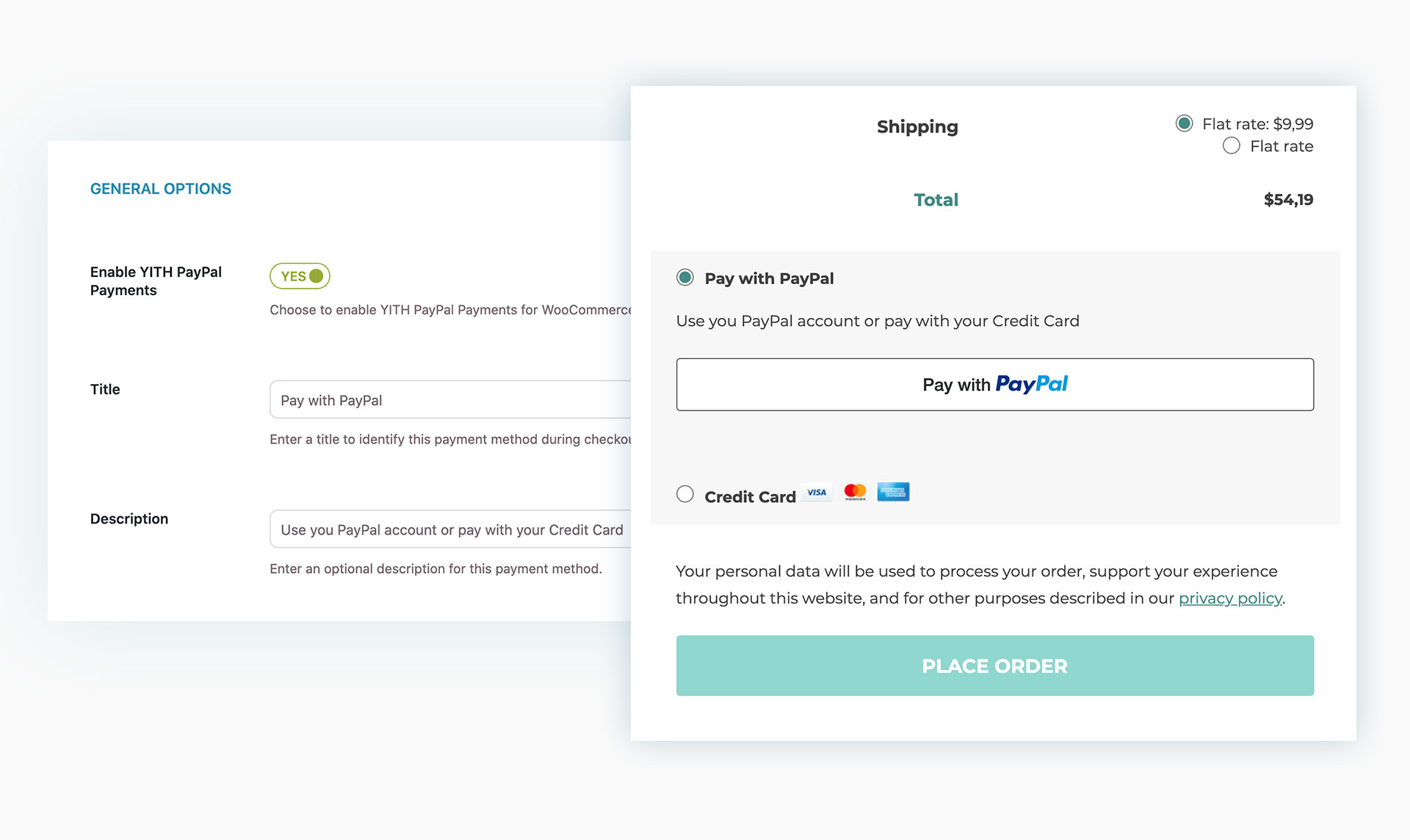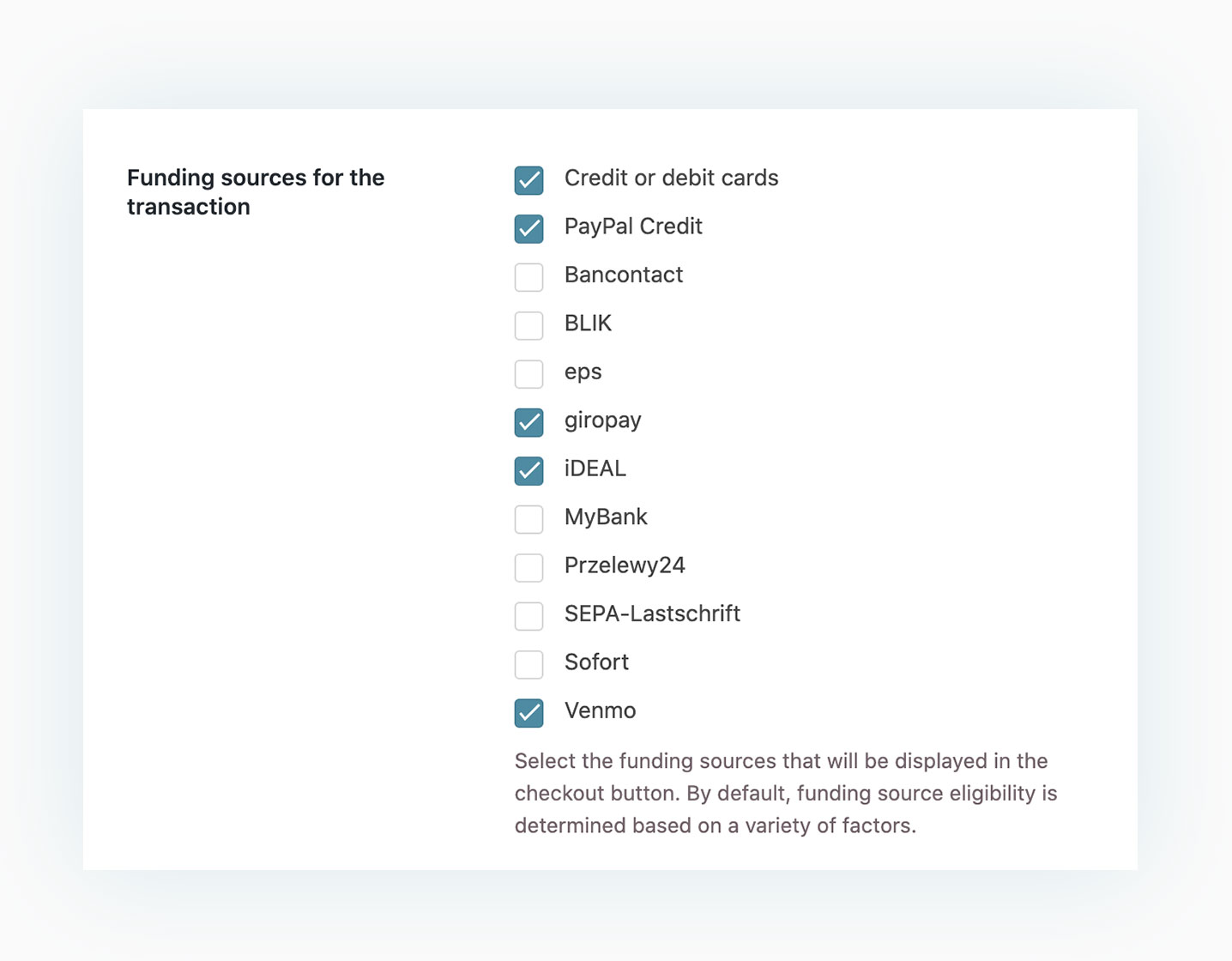 Select the alternative payment methods
Easily select which alternative methods of payments should be available to your customers. New ones will be added to the PayPal Commerce Platform in the future.
Use the power of PayPal but without needing to show this to your customers
Use a 'white label' or unbranded credit card checkout while using PayPal's security and payment options. Your customers will stay on your website, creating confidence in the purchase process and your store. The biggest benefit being that you only have to manage one payment provider, which will make your accounts a whole lot easier to manage