Replace the standard product description with customized and sales-oriented texts
This is the reason why we have designed this plugin: we realised that the plugin description texts on our home page did not faithfully represent what the plugin is, as the short text used to be taken out of the product detail page automatically. The loop text used to show a few lines of nonsense text, sometimes even broken sentences.
Looking into our customers' e-commerce websites made it clear to us that it's a common issue that any WooCommerce user experiences because almost all of their shops are showing texts that are neither market-oriented nor useful nor informative in any way for the users.
This is how we shaped YITH Product Description in Loop: a simple as well as powerful plugin that generates a textarea on the product detail page, where you can add (and format) the text that will replace the default one in WooCommerce loop.
WITH
YITH PRODUCT DESCRIPTION IN LOOP

YOU CAN:
Add a short and custom product description
On the Shop page for each product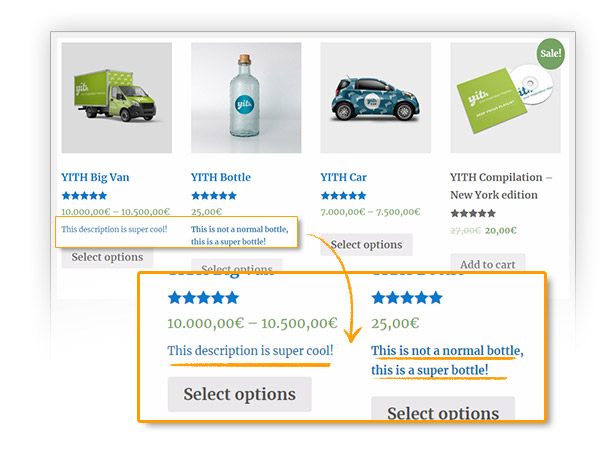 Show the custom description also on category and tag pages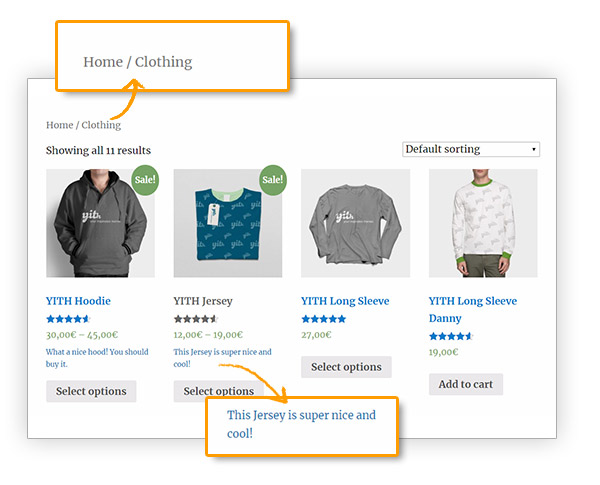 Customize the description text colour and size
Or inherit it from the theme style
Customize the position where the description appears
So that it can perfectly integrate with your shop appearance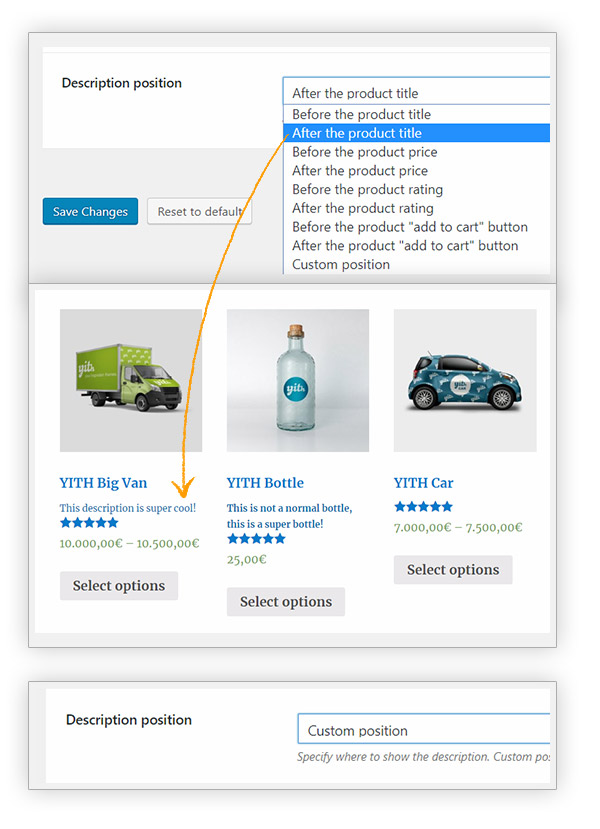 Set up a maximum number of words
For the description, so you can keep their length consistent across products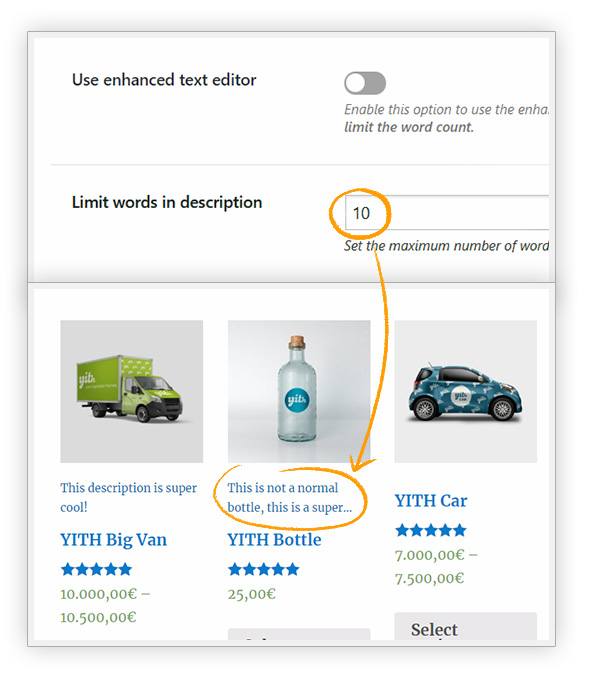 Take advantage of the WPML compatibility
You are free to easily translate the plugin with the powerful WPML tool