Integrate all of the features of Active Campaign to your shop in less than 30 seconds.
Our new plugin is made to give WooCommerce all the features of this amazing service taking full advantage of its potential, but with keeping an eye on the e-commerce side.
Thanks to YITH WooCommerce Active Campaign you may also create custom forms in just a few instants, assign specific tags, send emails as soon as a purchase threshold is reached and so on…
We have also implemented a very important feature that allows you to segment your user base according to the information entered during the checkout, for instance you could enter all of the inhabitants of a specific town in a specific list, in order to start a flow of automatic emails containing information and/or promotions dedicated to a specific portion of your users
Do you see how many opportunities you are missing?
Quick info
Requires:
WordPress 4.6 or higher
Compatible up to:
WordPress 5.0.x
Requires:
WooCommerce 3.2.x or higher
Compatible up to:
WooCommerce 3.5.x
Minimum PHP version:
5.4
Version:
1.0.3
Released:
2019-02-19
100% WPML Compatible:
yes
Translation ready:
yes
Languages:
Dutch, English, Italian, Spanish
Support to:

All YITH plugins
All YITH themes

GDPR Compliant:
YES
WITH
YITH ACTIVE CAMPAIGN

YOU CAN:
Register the user to the list after completing the checkout process
Or after completing the order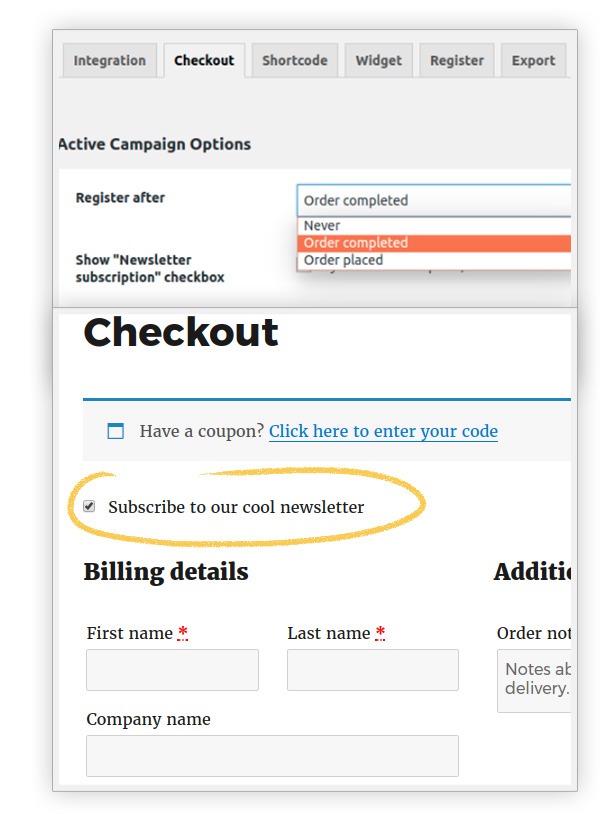 Choose to which list register users at the end of the checkout process
Use a unique list or split users between different ones automatically depending on configured cart conditions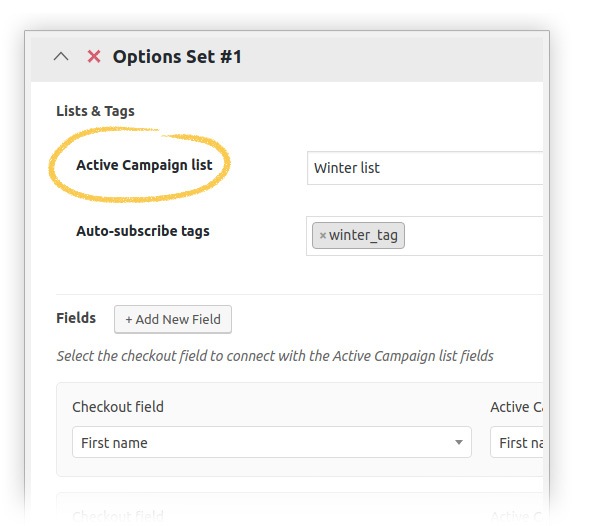 Choose how to associate the checkout fields to Active Campaign ones
Creating a mapping for each list to which you register your users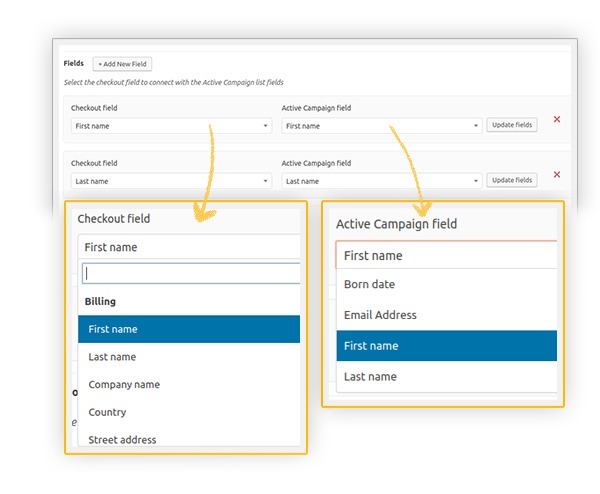 Use shortcodes to show the registration forms on the pages of your site
Allowing the insertion of different forms in your shop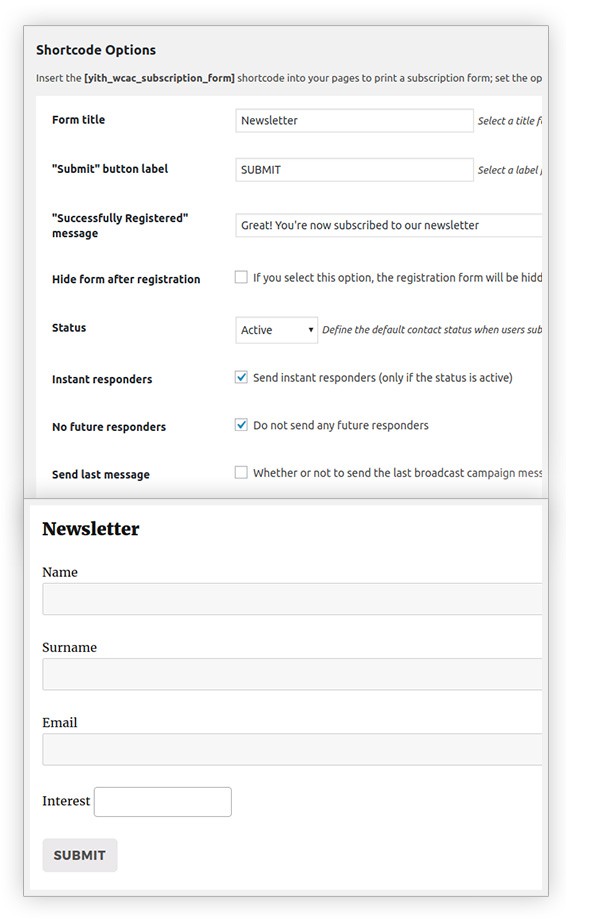 Show Active Campaign registration form in your sidebars
Using the related widget available in the plugin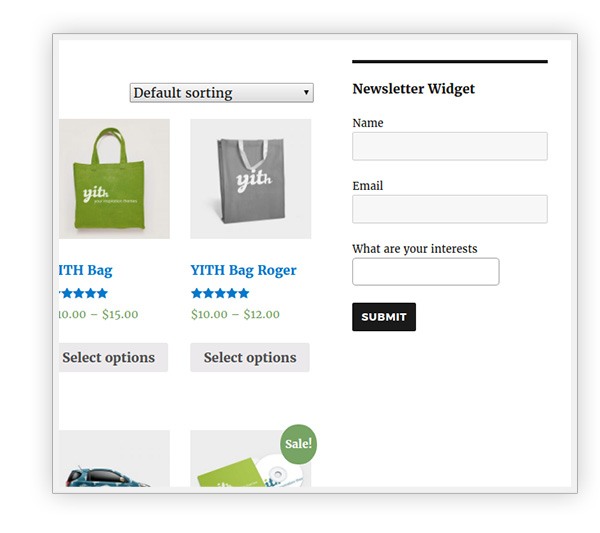 Register users to one of your Active Campaign lists when they register to the site
Apply this action automatically or by asking for their consent through the specific checkbox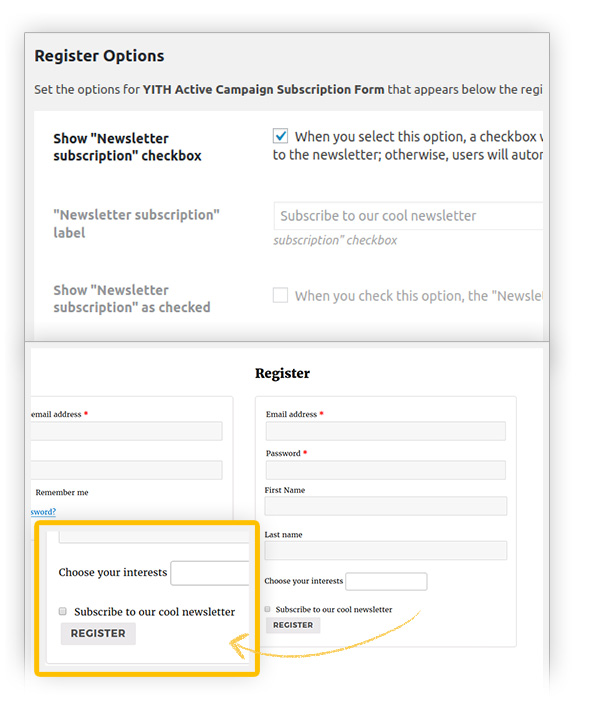 Choose the tags to be associated to the user when registering to the list
Or let the user choose them from those you make available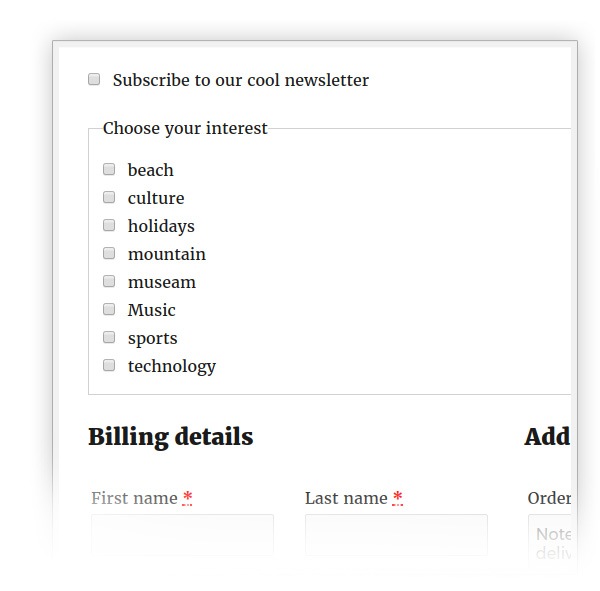 Export a selection of users to one of your Active Campaign lists
Selecting users manually or basing on products they purchased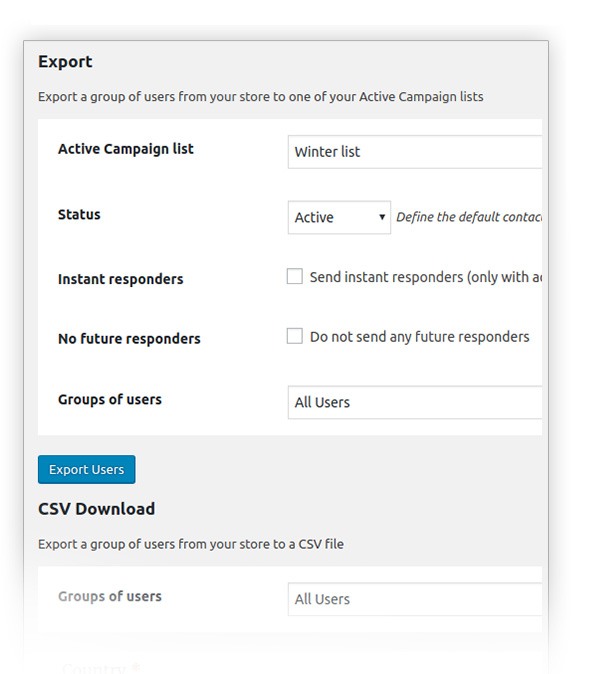 Take advantage of the wpml compatibility
You are free to easily translate the plugin with the powerful wpml tool