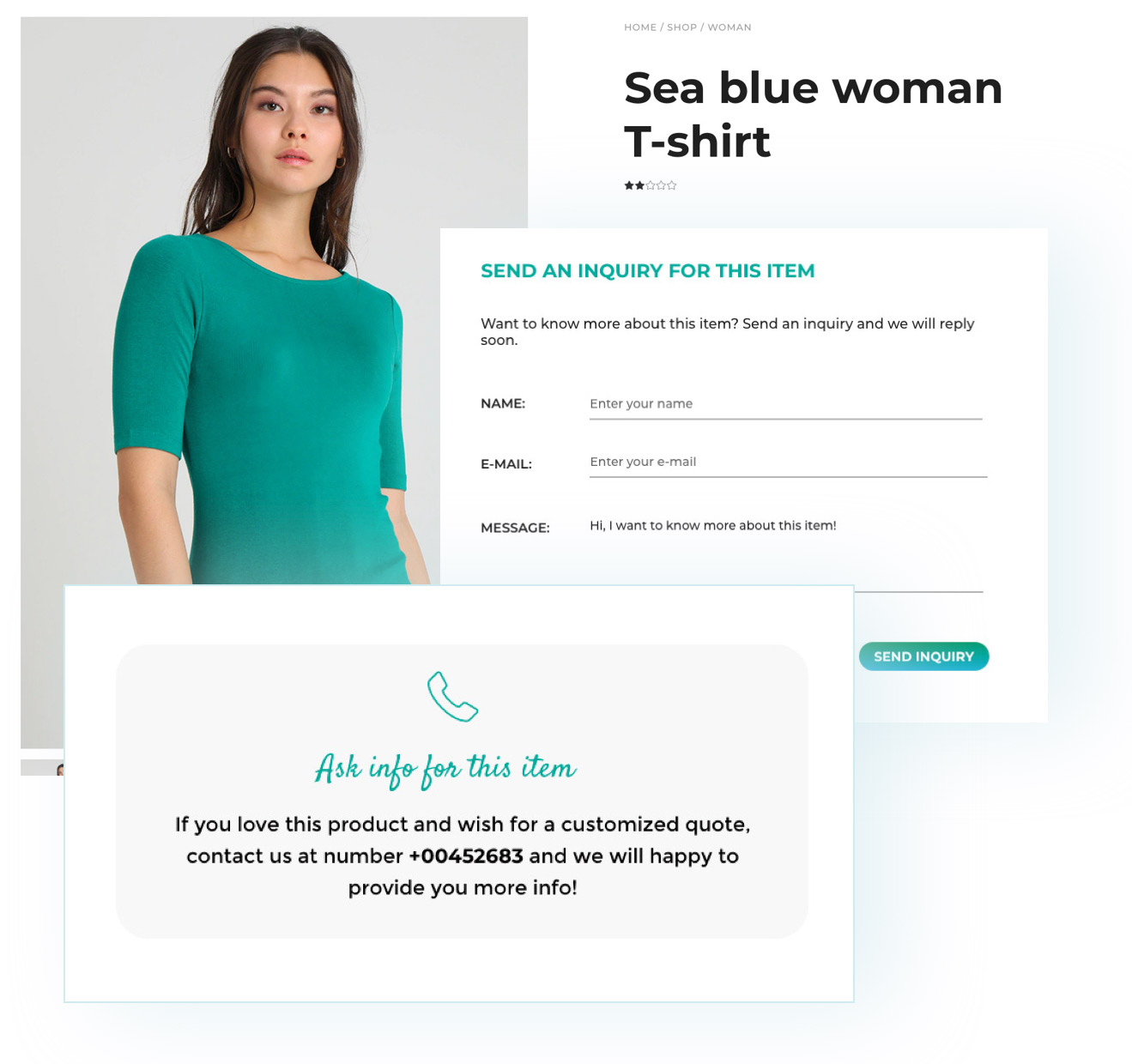 Build up a catalogue of products and online services and encourage your customers to contact you to get a dedicated price estimate or additional information.
Are you interested in displaying a catalogue with products without making them immediately available for sale? Or do you want to filter buyers and let only registered users see all the details? Are you taking inventory but would like to leave products online? Or maybe your store might be temporarily closed due to holidays or prepare for a sales period and you need to temporarily suspend sales.
YITH WooCommerce Catalog Mode allows you to turn your online shop into a catalogue, by removing Add to Cart buttons and any access to checkout pages, by hiding product prices and replacing it with customizable buttons, text labels and inquiry forms.
Enable 'Massive catalog mode' with one click and disable the Cart, the Checkout and all add to cart buttons of your shop in a few quick moves.
If you have a catalogue with many products and you want to quickly hide the Cart button and the Cart page, you will be able to do that with one click. Whenever you're ready to sell, just one more click and your catalogue can be immediately converted into an e-commerce shop in full swing.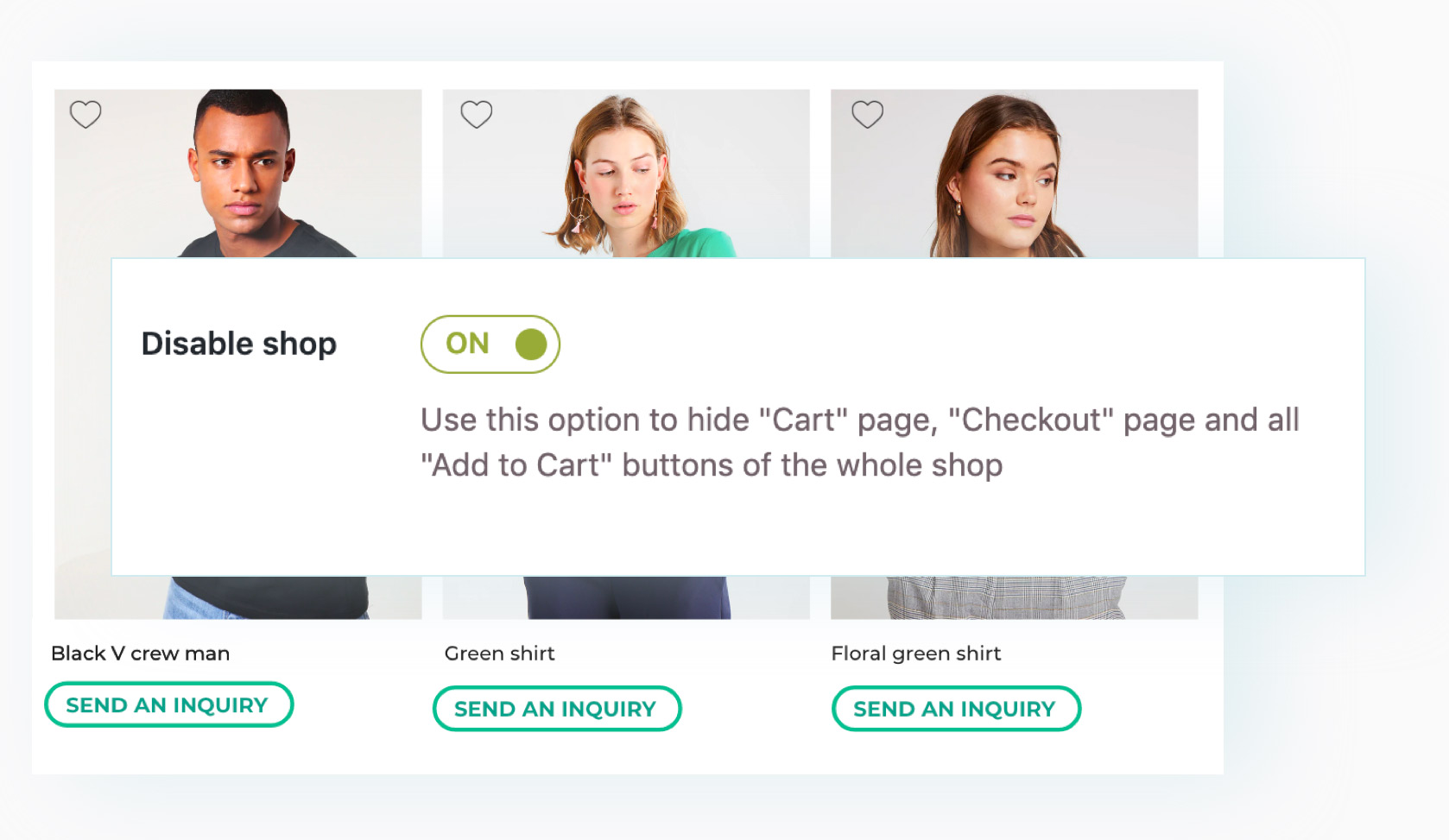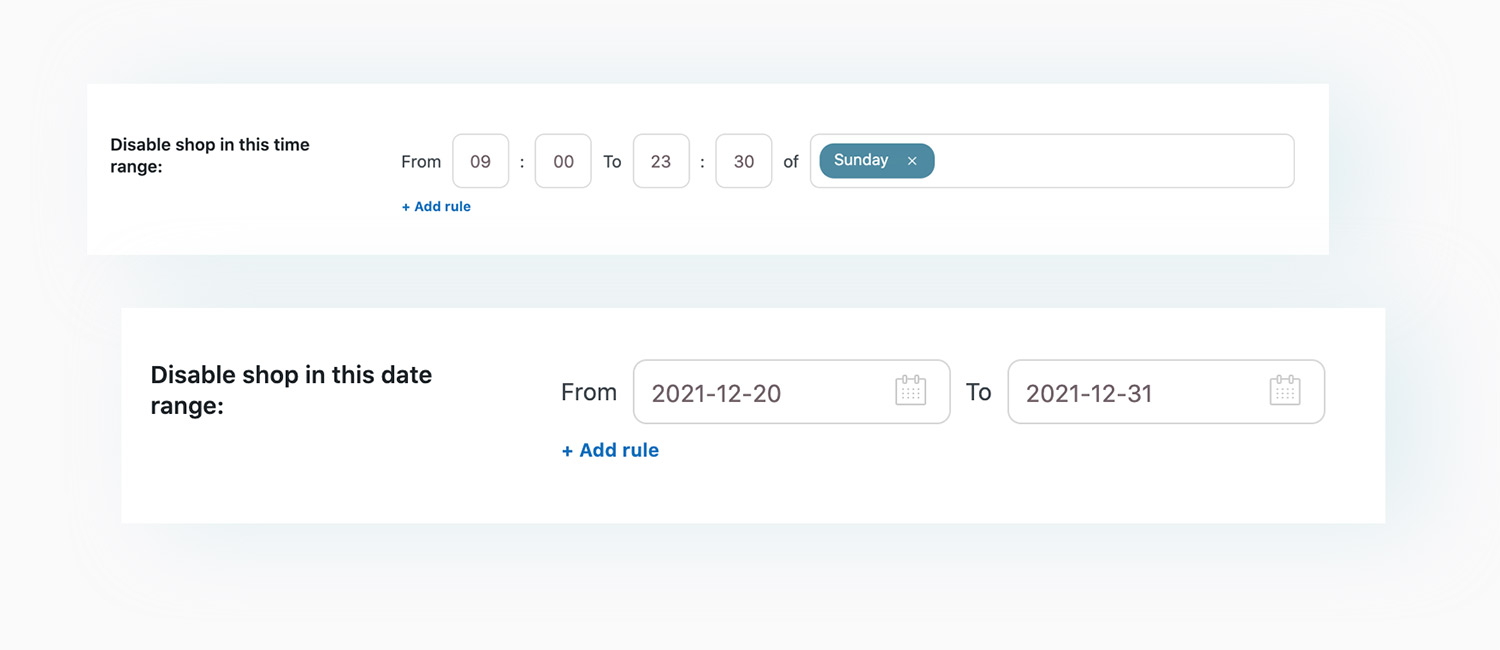 New
Schedule your shop opening and closing hours to prevent users from submitting orders on specific days or specific times of the day
Have you planned a trip for Christmas or a summer vacation and want to leave without having to think of new orders coming in?
Do you want to keep the shop closed every Wednesday to update the inventory? With just one click you can schedule your shop closure for specific time ranges, days of the week or times of the day: your products will be visible but not purchasable.
Hide prices and Cart buttons from all products or only from selected products, tags or categories.
Do you want to make only some products purchasable and set up the catalog mode for others that cannot be purchased straight away? You'll be able to create an unlimited number of rules and apply them to products of your choice.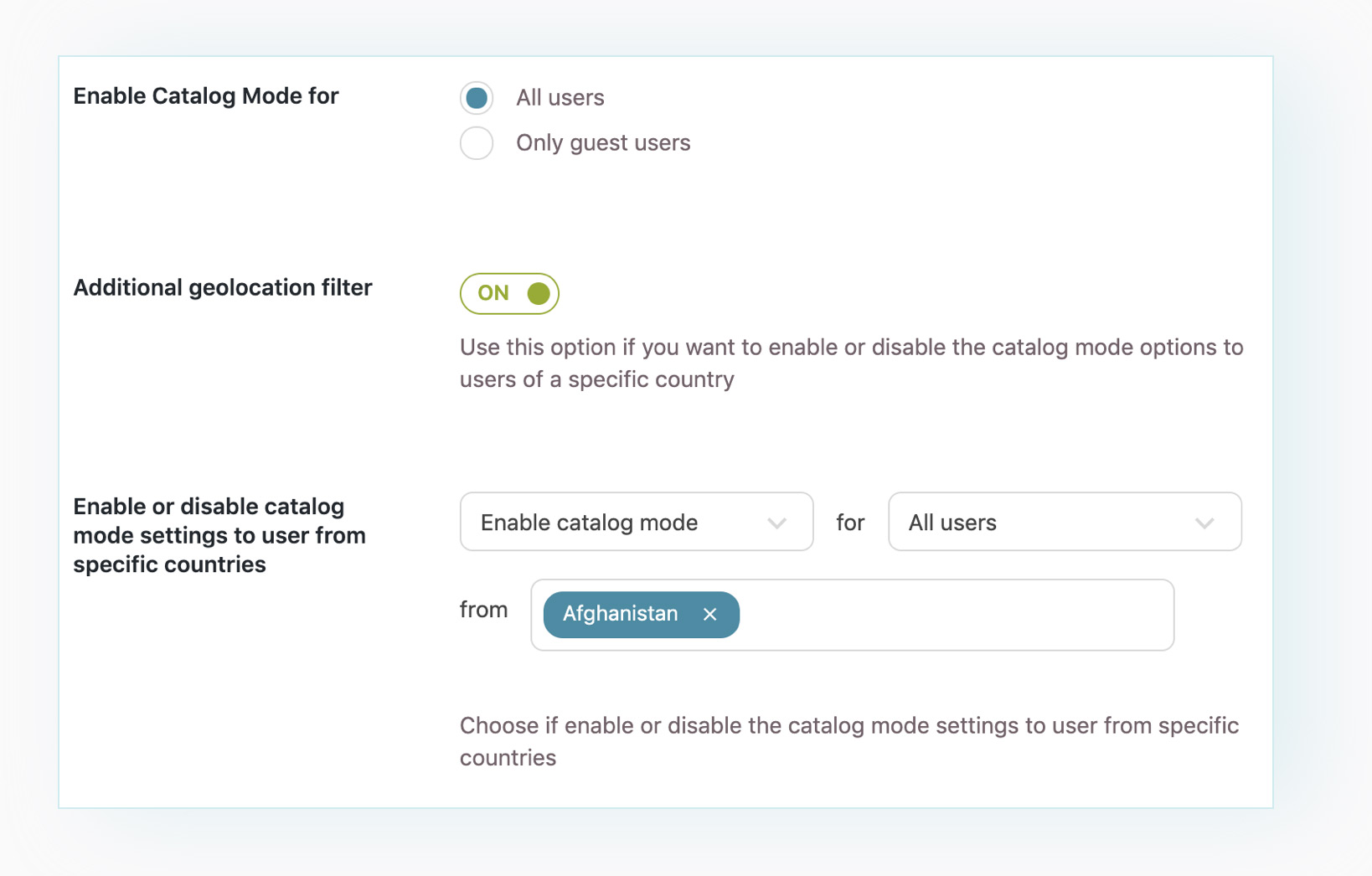 Enable the catalog mode for unregistered users or only for users from specific countries.
Do you want to show your product prices only to users who have registered an account? Or maybe restrict purchases only to users from a specific geographical area? These are just some of the many scenarios that YITH Catalog Mode can help you deal with.
Create custom calls to action and labels to replace the price and Cart buttons.
If your products cannot be purchased straight away, you probably need to push users to contact you and ask for a dedicated price estimate or simply for more details. Or you might want them to register an account in your shop or log in. With our button & label builder, you can create countless persuasive texts and calls to action for your products.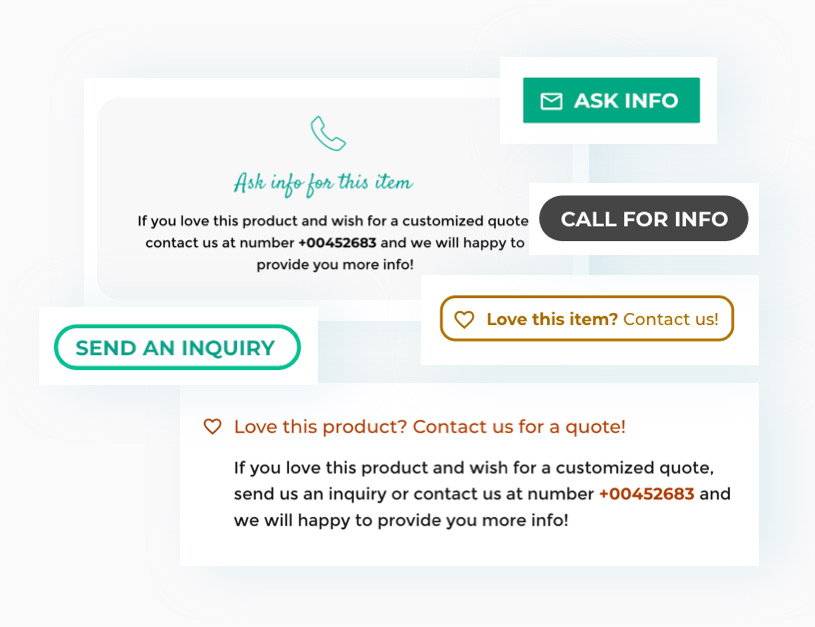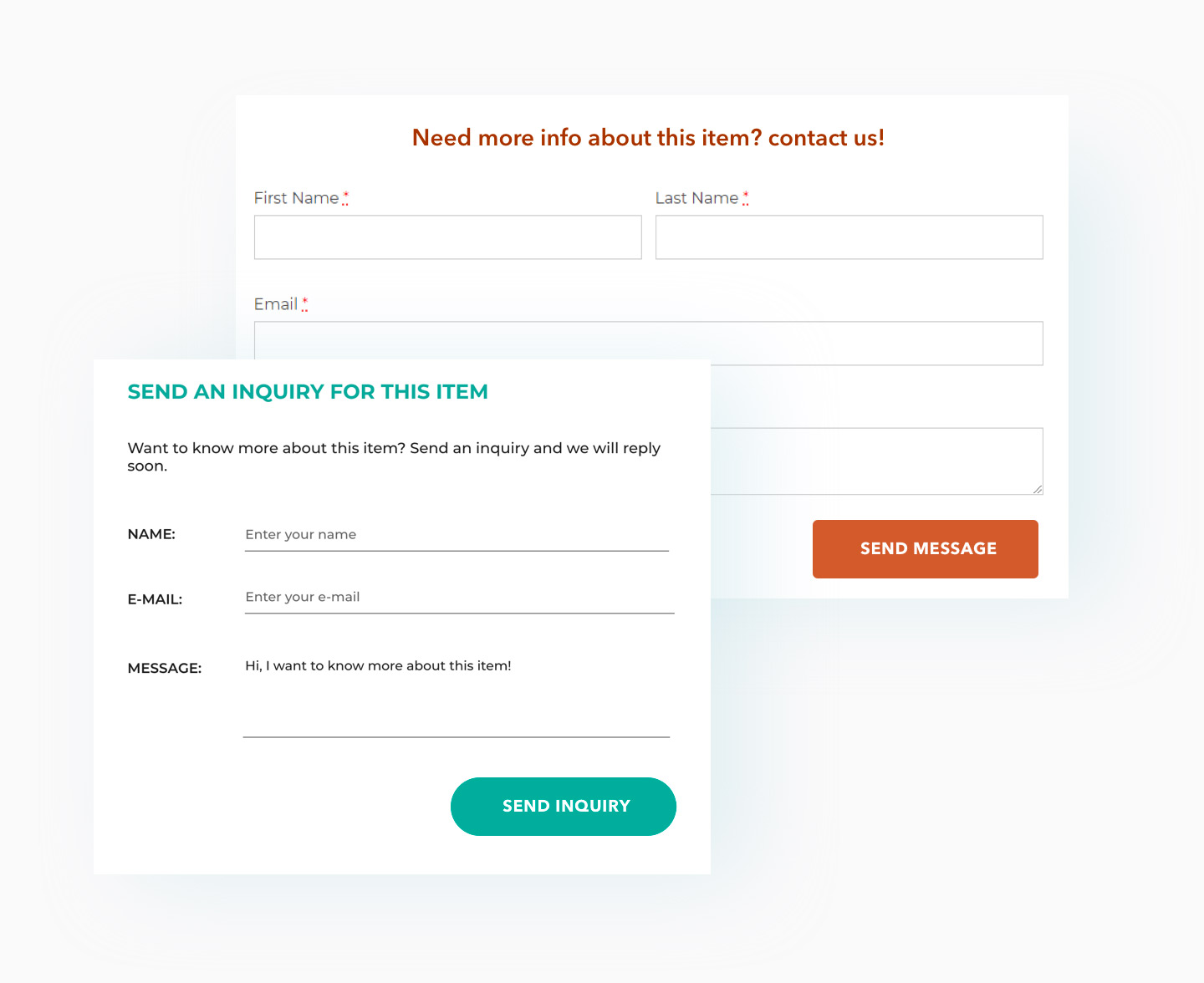 New
Enable an inquiry form on your product pages to help your customers contact you easily.
Choose whether to enable a form on the product pages to make it easier for your users to contact you. You can use the default form available in the plugin (and customize it by showing the fields you prefer) or show a form built with one of the following plugins: Contact Form 7, Gravity Forms, Formidable Forms, Ninja Forms e WP Forms. In the email message that you receive, you will be able to see from which product page the request has been submitted.
Integrate the catalog mode with YITH WooCommerce Multi Vendor
If you use YITH Multi Vendor, you can let every vendor set up and control the catalog mode for their own shop.