Don't leave anything to chance
There are not many things we can do when a user switches window on the browser. Yet, we, as YITH, have thought about a way to recover the distracted users and make them go back on the site.
Through the use of small effects applied to the title bar, our plugin 98% succeeds in drawing the attention of the users and taking them back to our shop.
Quick info
Requires:
WordPress 4.5 or higher
Compatible up to:
WordPress 5.0.x
Minimum PHP version:
5.6
Version:
1.1.3
Released:
2019-02-19
Translation ready:
yes
Languages:
Dutch, English, Italian, Spanish
Support to:

All YITH plugins
All YITH themes
WITH
YITH TITLE BAR EFFECTS

YOU CAN:
Impress your users when browsing
By animating the browser bar if the page is temporarily abandoned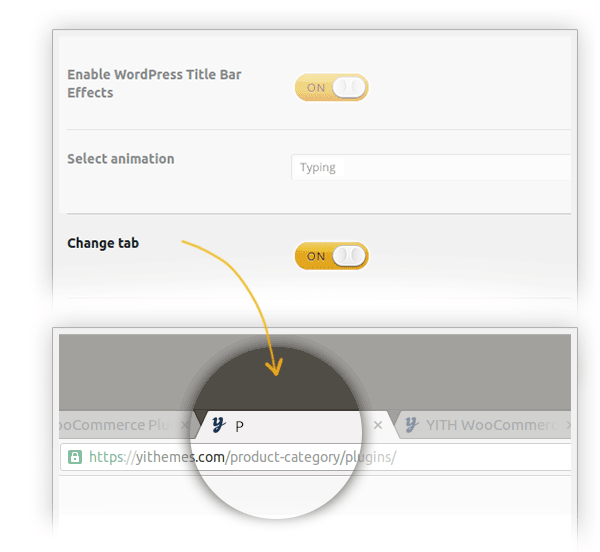 Choose the animation to use
3 available types: "typing", "scrolling" and "intermittence"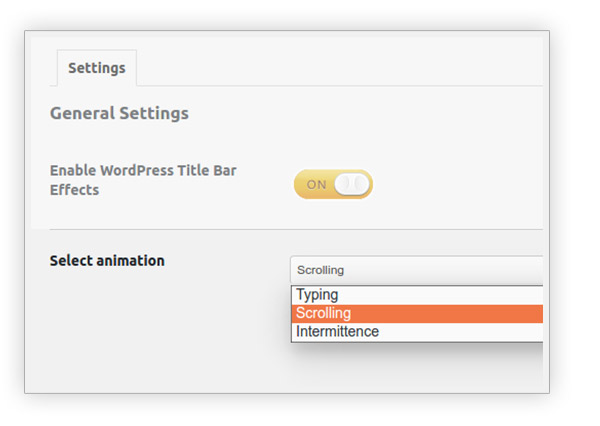 Configure time frames for the animation cycle
And set the animation speed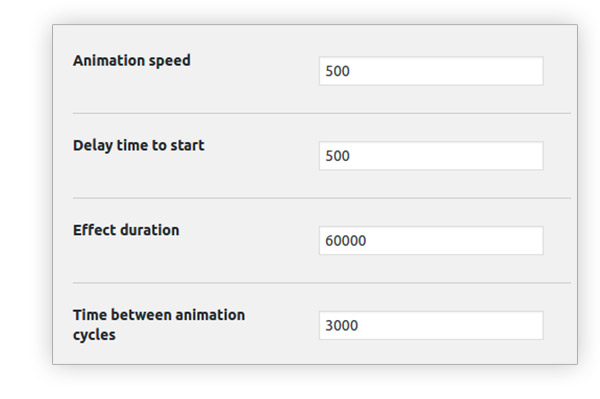 Show commercial messages
Replacing the default title with a custom text when the animation is applied