Don't leave anything to chance
What about having one more chance?
Let me explain what I mean: while analyzing the users' behavior during the purchase process, we have noticed that many of them open several windows within the same browser to get further information or check other stores.
This kind of distractions usually causes the site abandonment. That is the reason why we decided to catch the users' eye when using this kind of browsing and try to take them back to our shop and let them end what they were initially doing.
There are not many things we can do when a user switches window on the browser. Yet, we, as YITH, have thought about a way to recover the distracted users and make them go back on the site.
Through the use of small effects applied to the title bar, our plugin 98% succeeds in drawing the attention of the users and taking them back to our shop.
Version:

1.4.0

Released:

2022-11-17

Minimum PHP version:

7.2

Requires:

WordPress 6.1

Compatible up to:

WordPress 6.3

Supported multilanguage plugins:

WPML, Loco translate

Translation ready:

YES

Languages 100% guaranteed by YITH:

English, Italian, Spanish

Languages provided by users:

French (100%), Dutch

Support for:

YITH Proteo theme. All YITH plugins.
WITH
YITH TITLE BAR EFFECTS

YOU CAN:
Impress your users when browsing
By animating the browser bar if the page is temporarily abandoned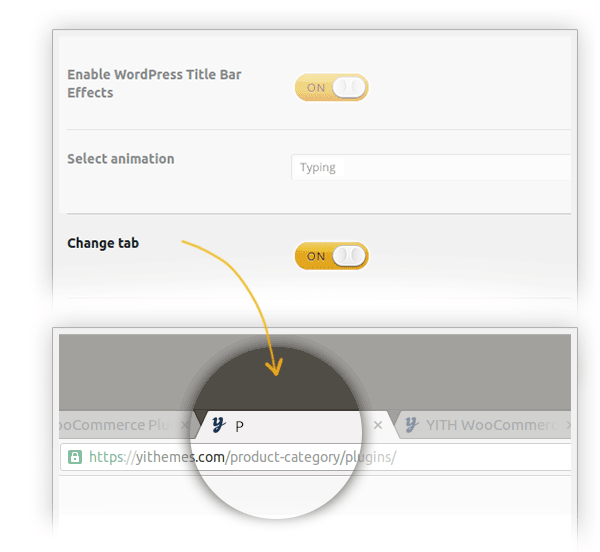 Choose the animation to use
3 available types: "typing", "scrolling" and "intermittence"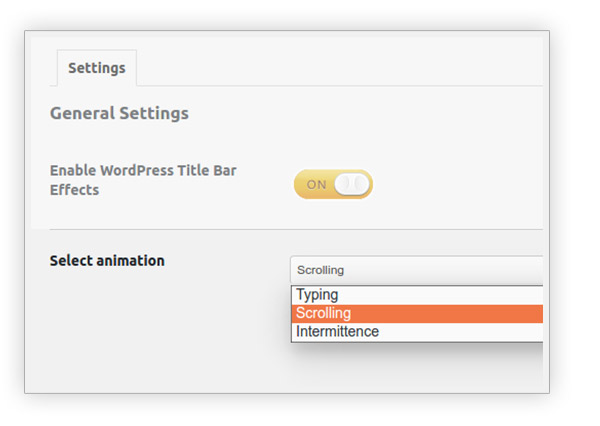 Configure time frames for the animation cycle
And set the animation speed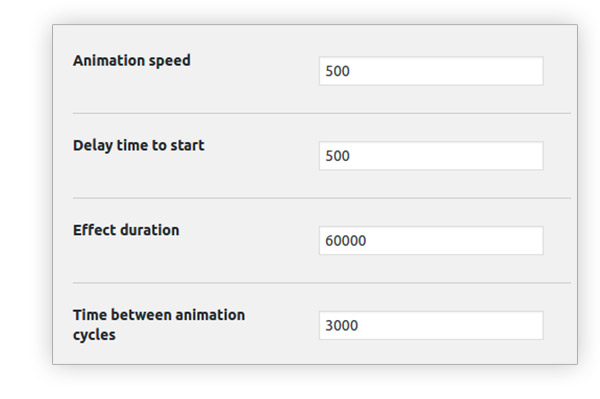 Show commercial messages
Replacing the default title with a custom text when the animation is applied