For us, WordCamp is all about building connections, exchanging ideas, receiving feedback from our users, and of course, reuniting with old acquaintances. To be a part of WordCamp Chiclana after three years of waiting was truly special as it provides us with an opportunity to network and interact with like-minded professionals.
The event was held on March 3rd and 4th and we proudly sponsored it. It was a weekend full of engaging presentations and activities related to WordPress, and we were thrilled to reconnect with our community members, clients, and friends (as well as a delicious selection of gastronomic treats). It's always a pleasure for us to support such events and contribute to the community.
The journey started (for our developers, Alberto and Carlos) in the city of Seville. They rented a car and traveled towards their destination: Chiclana de la Frontera.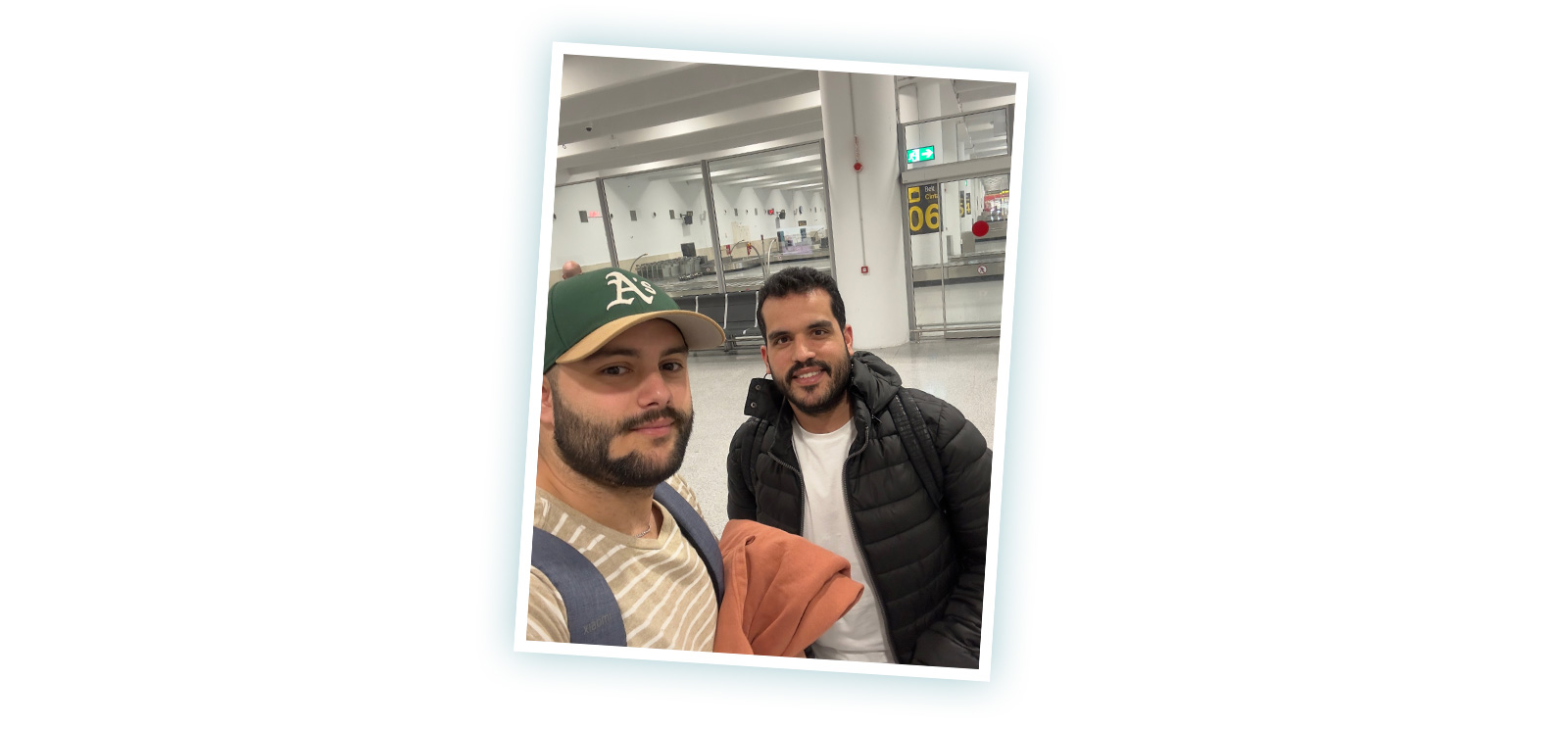 After a warm welcome, we attended Contributor Day where we met both experienced members and new faces interested in WordPress. The talks on contributing to the WordPress community and getting started with WordPress Spain were especially beneficial for newcomers. We extend a warm welcome to everyone!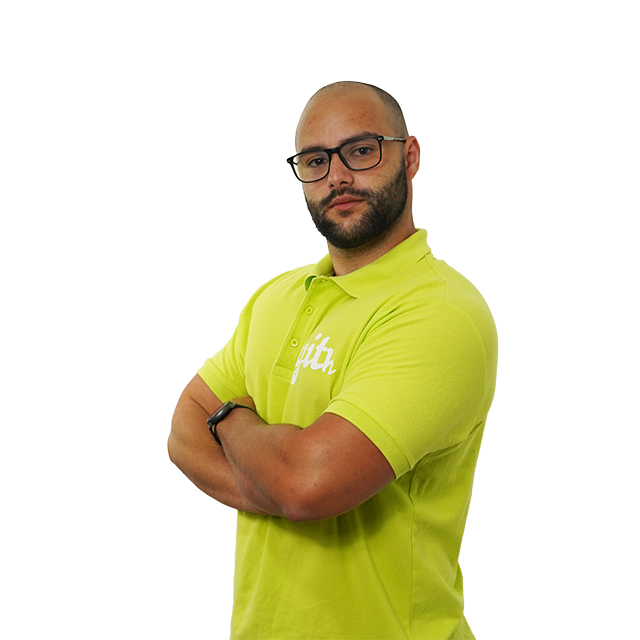 Alberto Martín
If you're planning to attend a WordCamp, my advice is to fully embrace the experience and try to connect with as many attendees as possible. Each person you meet will bring a unique perspective and valuable insights that can help you grow both in your personal and professional life. So, don't miss out on the opportunity to have a great time and expand your knowledge!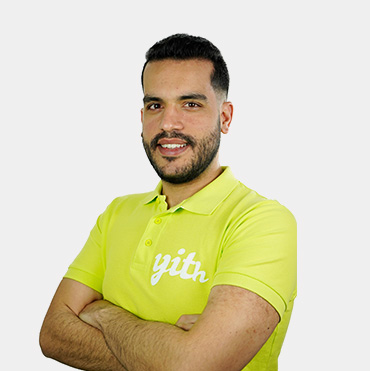 Carlos Rodríguez
When it comes to meeting new people, I always suggest being brave and taking the first step. Attending a WordCamp can be beneficial for the growth of your business or project.
After joining the plugin team, we expanded our knowledge about creating and uploading a free plugin to the wp.org repository. It was great to interact with other professionals in the field and learn from them. This experience enriched us and motivated us to keep contributing to the growth and development of WordPress.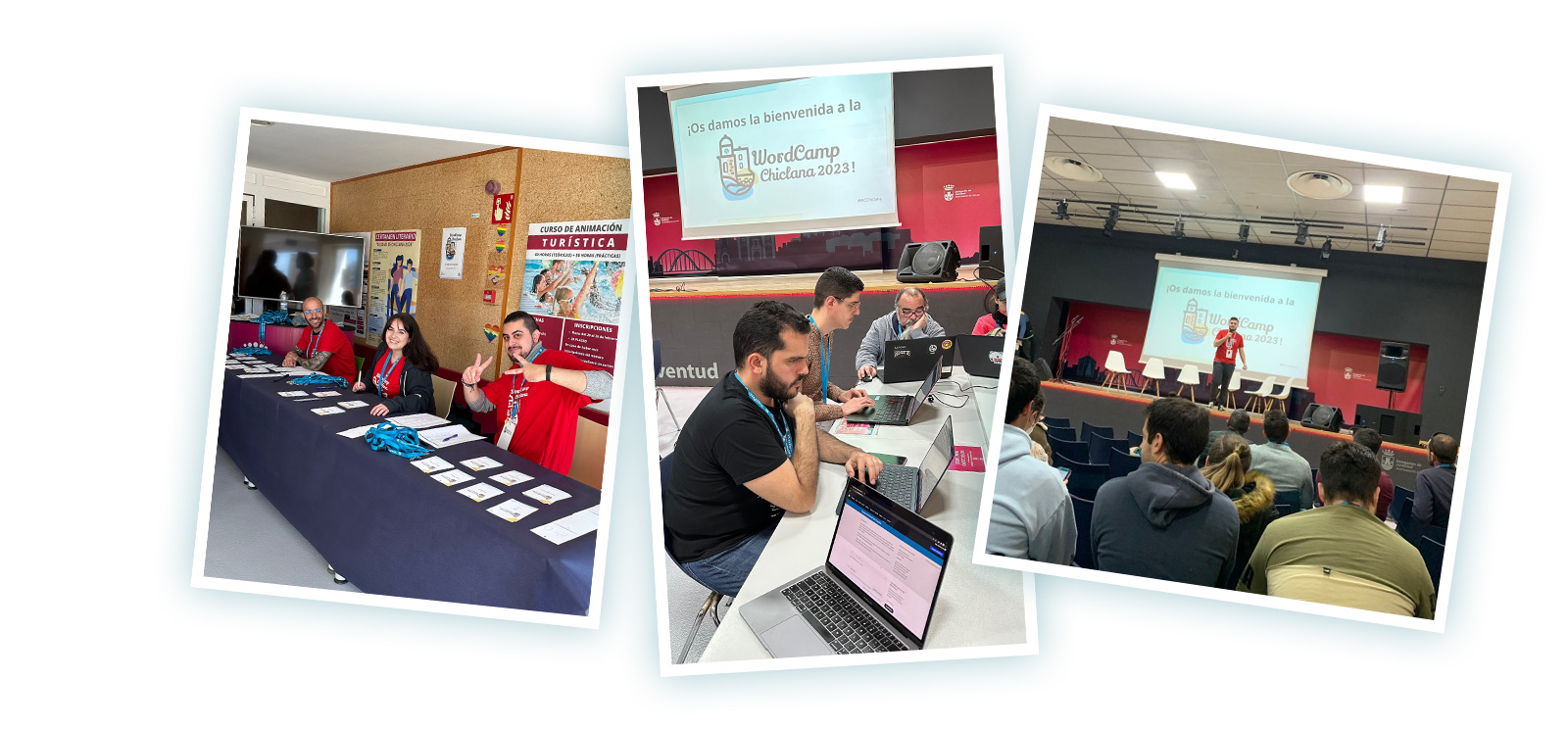 Following an amazing day of participation, we attended the dinner hosted by the sponsors. At the event, we had the opportunity to mingle with other speakers and sponsors and share our valuable experiences and time together.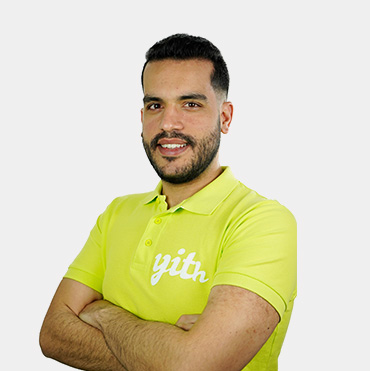 Carlos Rodríguez
The most enjoyable aspect of attending WordCamps is the opportunity to connect with fellow members of the WordPress community. Whether it's over a meal or a cup of coffee, these moments provide a great chance to socialize and strengthen relationships with others who share a similar passion.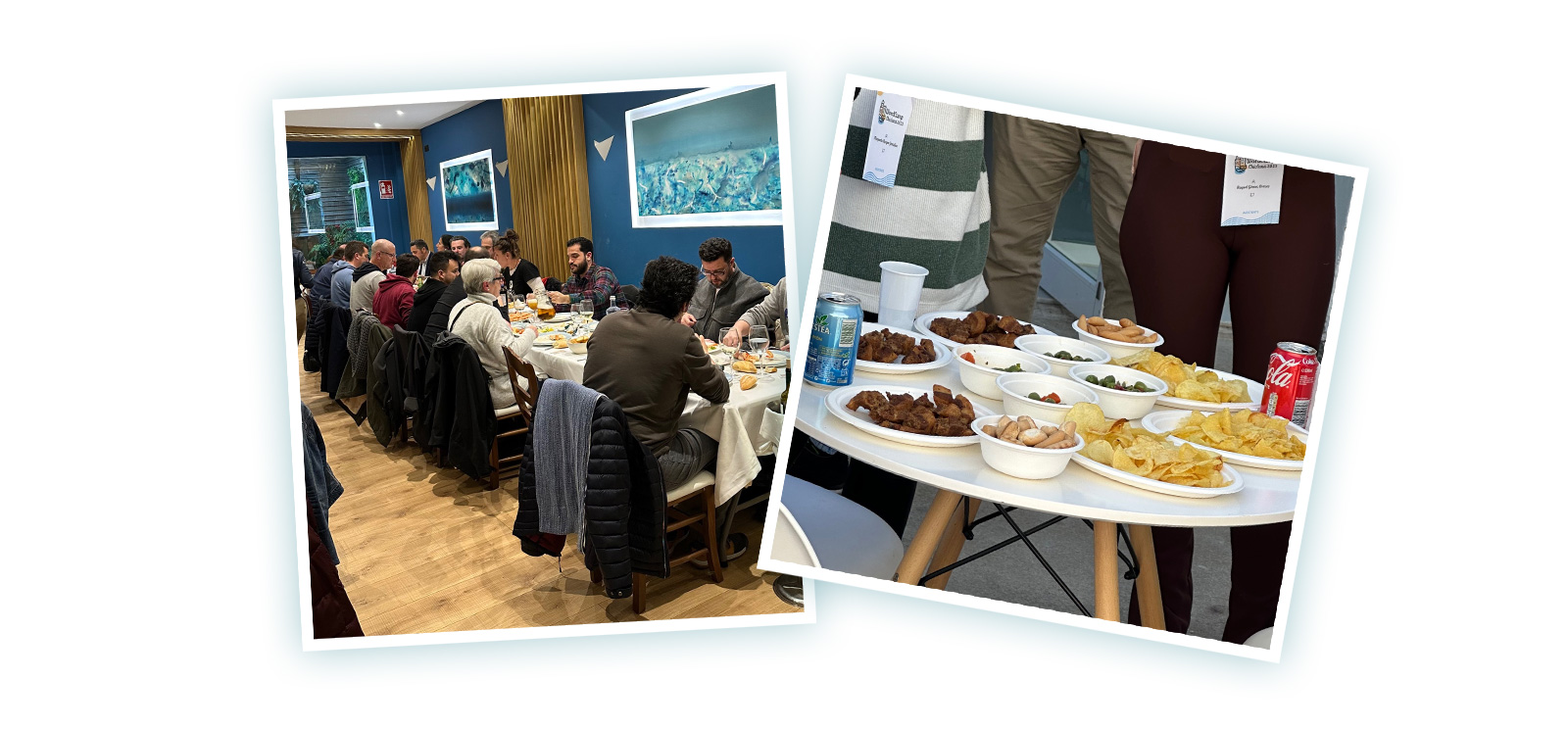 The long-awaited day finally came! On March 4th, we were able to attend a variety of talks on design, development, marketing, SEO, management, automation, and more. Before the first talk of the day, "Libertad de expresión y cerveza gratis ", in English "Free speech and free beer" by Nilo Velez, we made sure our booth was set up and our swag was ready to go. It was a great day filled with interesting discussions and plenty of learning opportunities.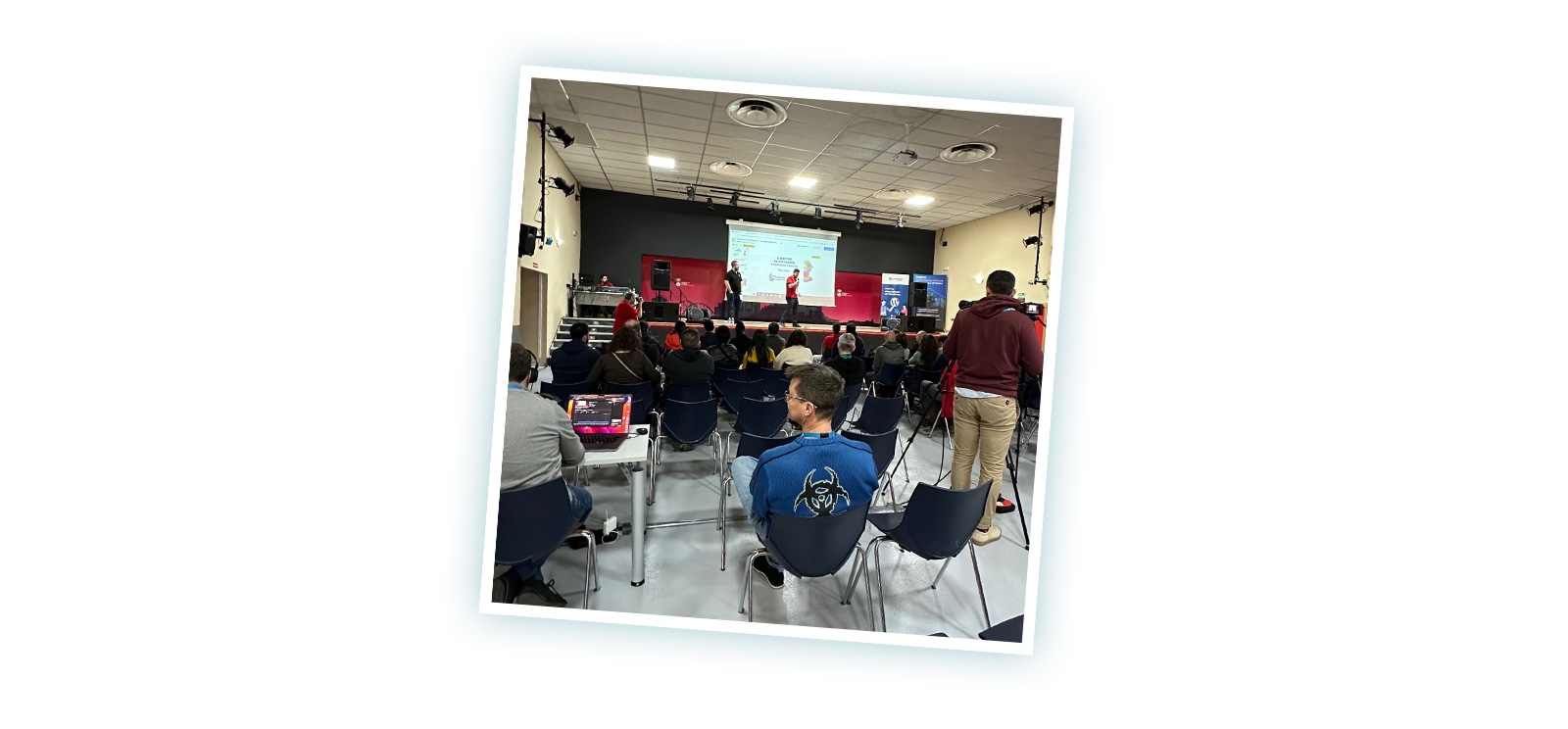 Of course, workshops were included on our plan for the day. We had the opportunity to participate in a variety of them and learn about how to easily connect with APIs from WordPress, how to document the more technical aspects of WordPress, and how to transition from Universal to Google Analytics 4.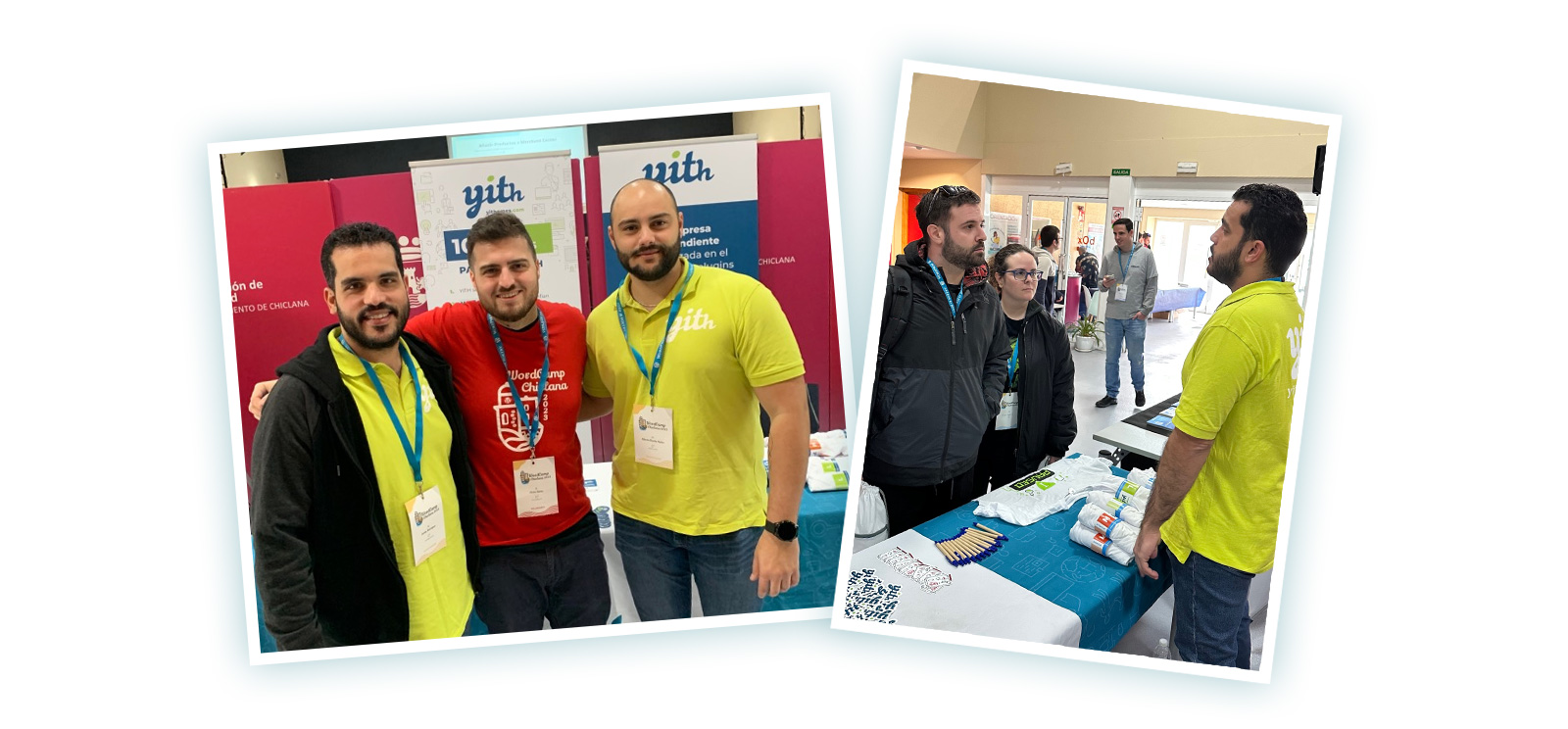 After the talks we took a great "family photo" and had a tasty lunch. This gave us the energy we needed for the rest of the day, during which we listened to presentations on using WooCommerce to promote our store by Diego Nieto, and learned about coordinating design and development teams from Miguel Sanz Rivas, who has 10 years of experience in the field.
If you want to revisit (or watch for the first time) the conferences of this WordCamp, remember that you can do so from WORDPRESSTV.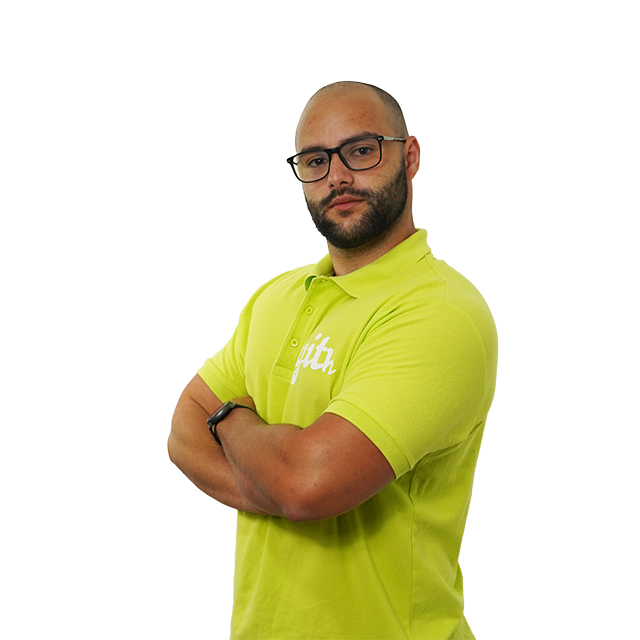 Alberto Martín
Attending WordCamp for the first time was an amazing experience, and I'm already looking forward to the next one. The event was a great opportunity to immerse in the world of WordPress and connect with the awesome people who bring it to life. I had the pleasure of meeting some fantastic individuals, including the Mowomo team and the dedicated volunteers who made it all possible.
Once again, we could witness the popularity of our swag. Many attendees and participants came to our stand to take home the best YITH merchandising, we hope you all enjoy our famous t-shirts!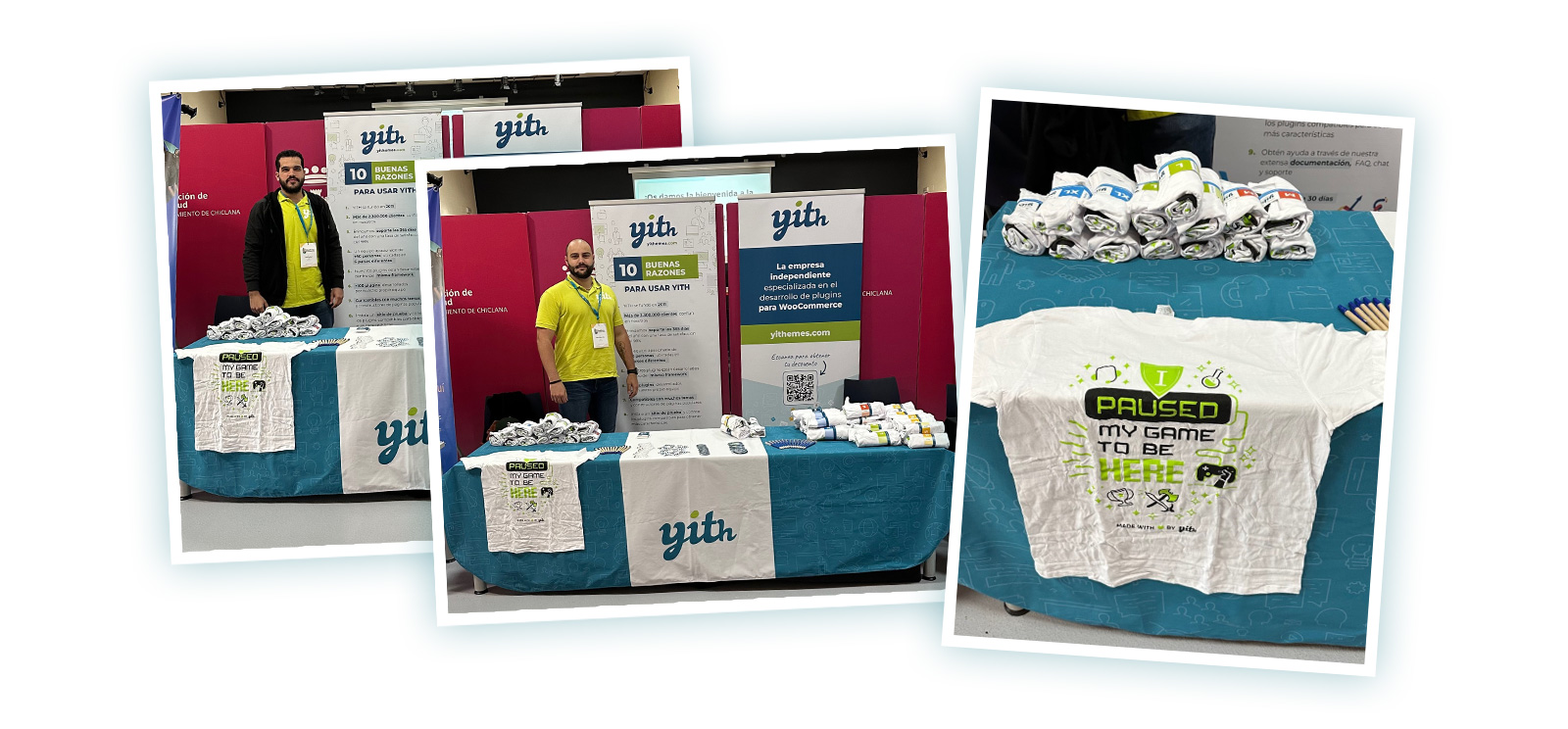 The closing time of the event came too fast, yet, it was not completely over. From the after-party, we continued sharing experiences and enjoying the company of the attendees.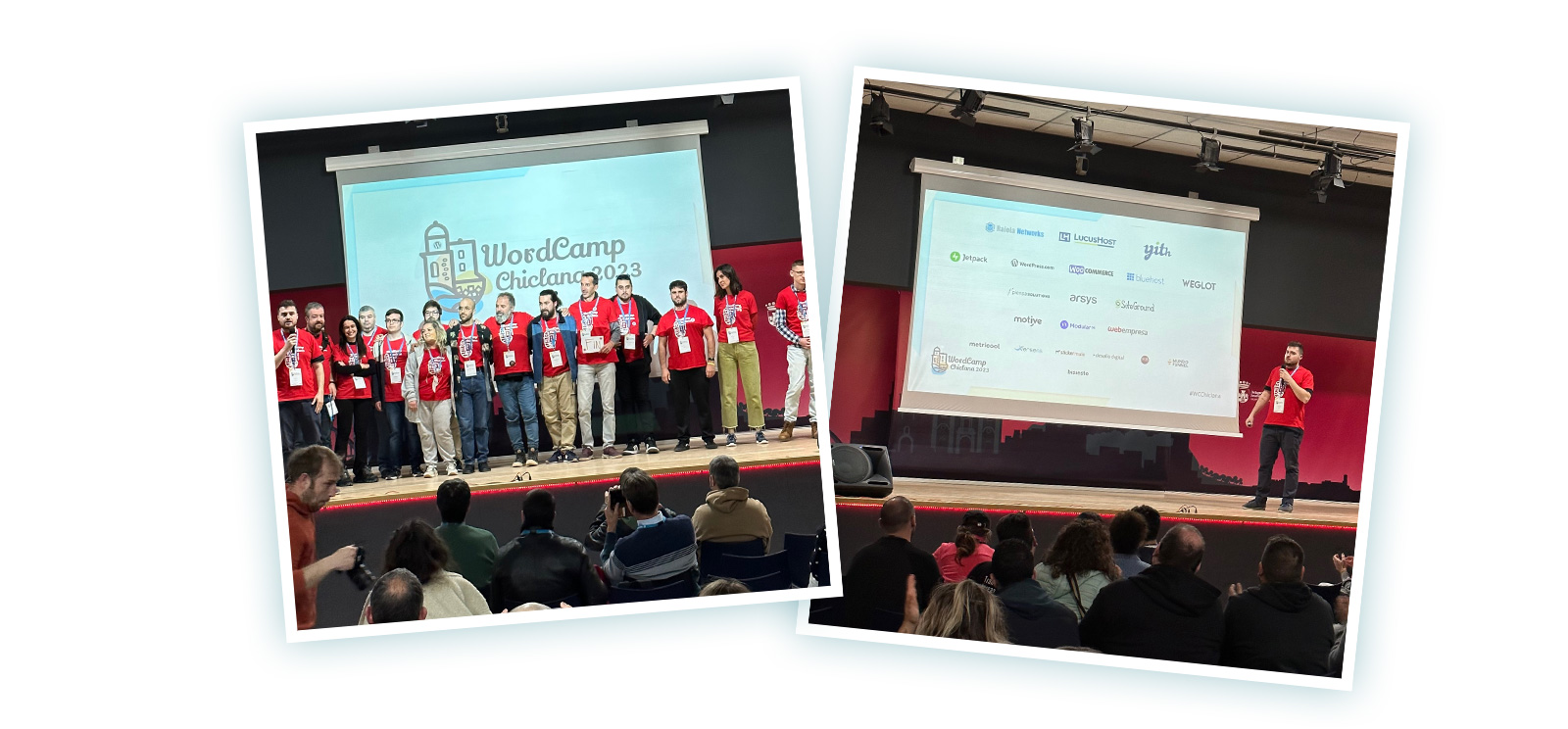 It's amazing how fast time goes by when you're doing what you like. Having the opportunity to attend such an enriching event only results in our deepest gratitude to the organizers, attendees, volunteers, and everyone who is part of this community – see you all at the next WordCamp!