We love WordCamps! They are a reason to network, share and meet up with friendly people. That's why it was a pleasure for us to participate and sponsor the last Spanish WordCamp of the year: WordCamp Griñón.
Griñón was an unknown place for us, but we enjoyed it to the fullest as we were able to discover this welcoming district in the south of Madrid. In addition, we met the Spanish community and its new members, enjoy talks, interact with the attendees, and, above all, enjoy a wonderful event surrounded by cauliflowers, vegetable and the logo of the event and of the town.
You might wonder what I am talking about cauliflowers and what this has to do with an eCommerce-based event. Well, for those who don't know, Griñon is well known for the production of this rich vegetable. In fact, it is its star crop. Many of them adorned the event and, of course, were part of the WordCamp logo and identifying sign.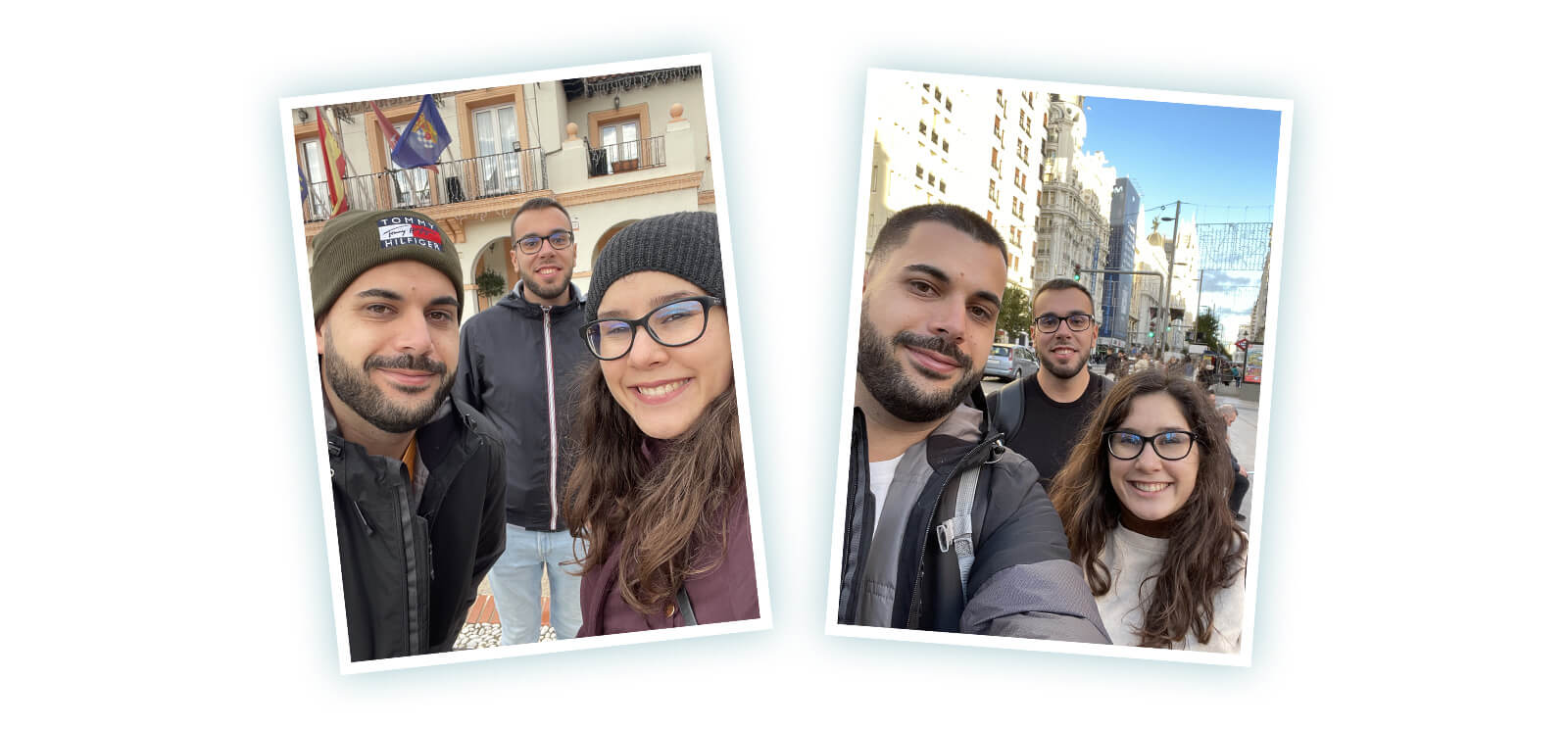 On the first day, we attended numerous workshops focused on WordPress and Elementor. After the first meeting with the community, we enjoyed a beautiful evening with sponsors and speakers at a special dinner.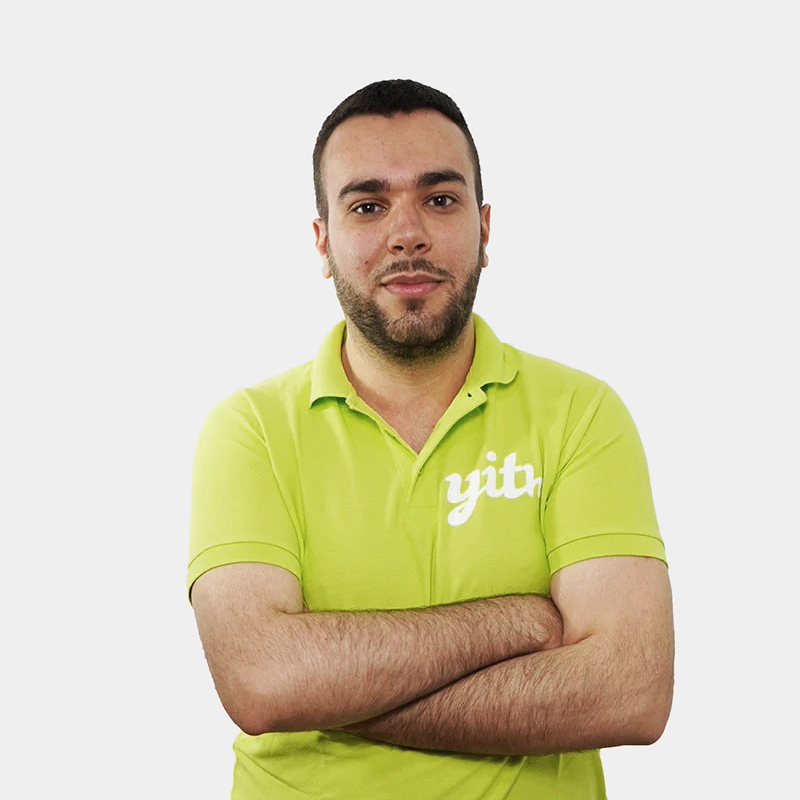 Alexis Salazar
This was my first WordCamp and I enjoyed it very much. My best advice, for someone who has never attended such an event is to enjoy it at least once.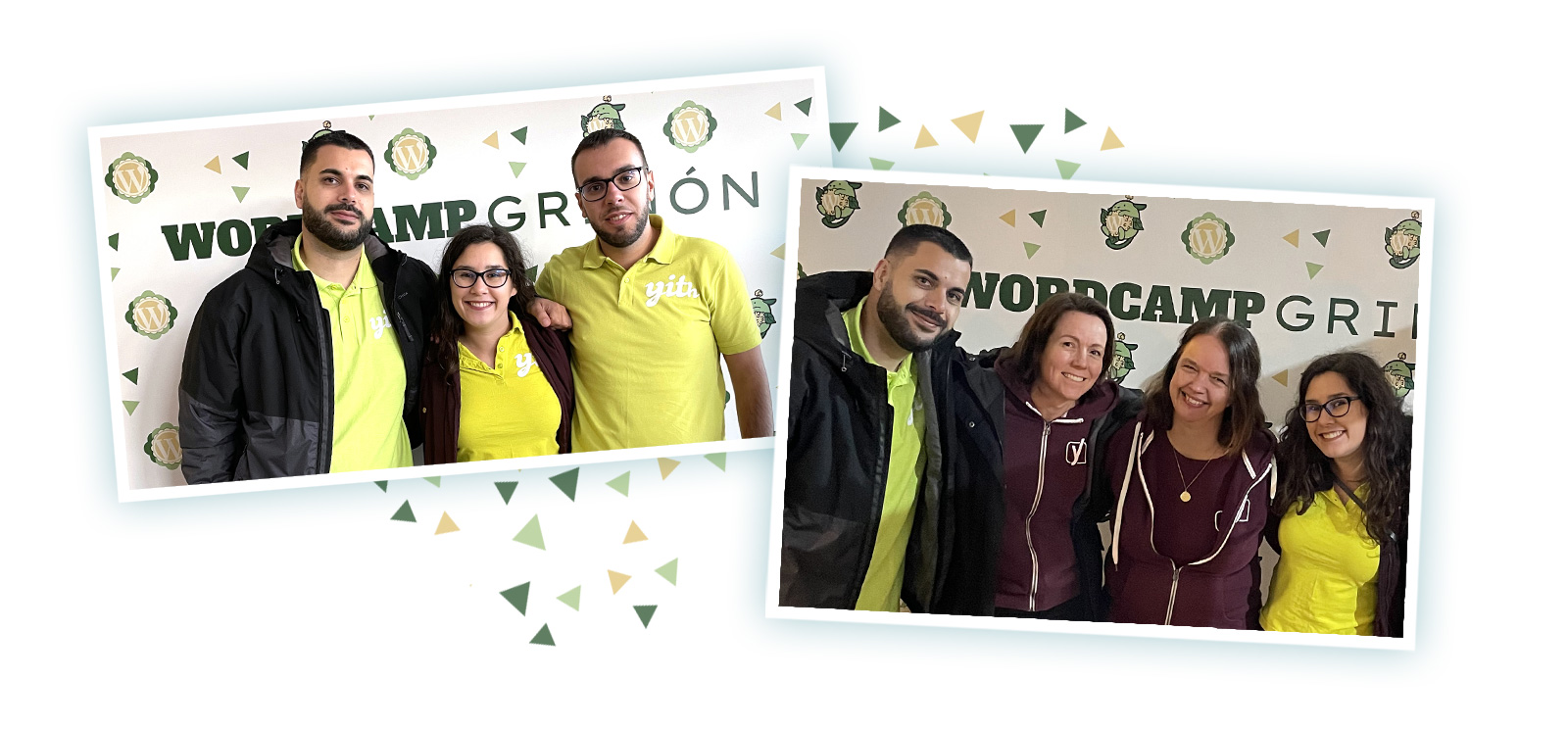 On the day of the WordCamp, we set up our booth before enjoying the first presentations of the day. These were focused on WooCommerce and legal actions to avoid problems with your eCommerce. The talks had different levels (from beginner to advanced) for a broader adaptation to the audience.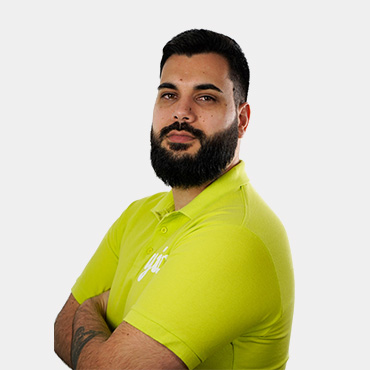 Francisco Mendoza
The program was very good, as most of the talks and workshops were focused on eCommerce, in which we are experts.
In general, the entire WordCamp was focused on eCommerce. The talks we attended were centered on WooCommerce, marketing (email marketing, digital analytics, among others), automation, and accessibility.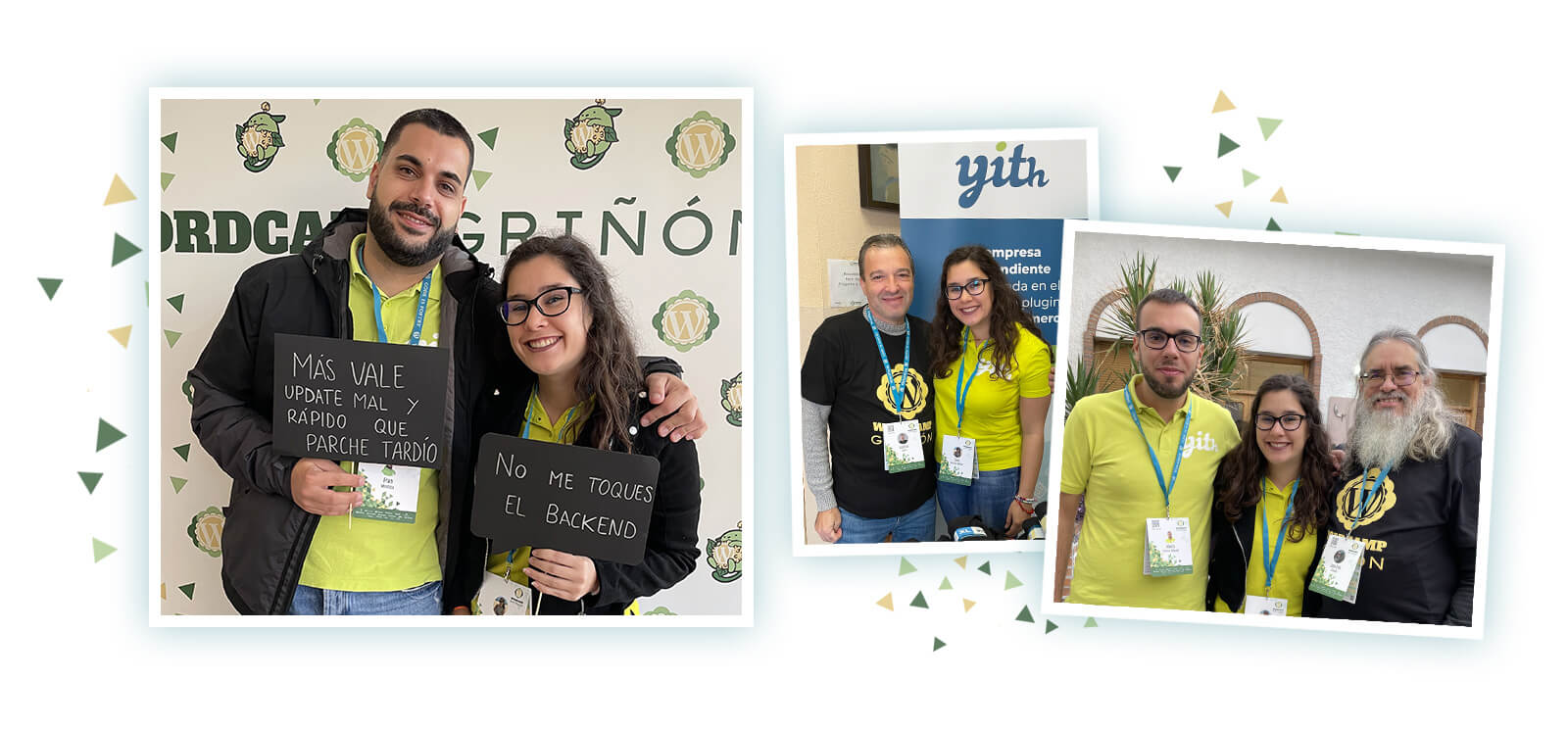 Once again, our swag was a success. Many attendees and participants came to our stand to get the best YITH merchandising (we hope everyone enjoyed our famous t-shirts!).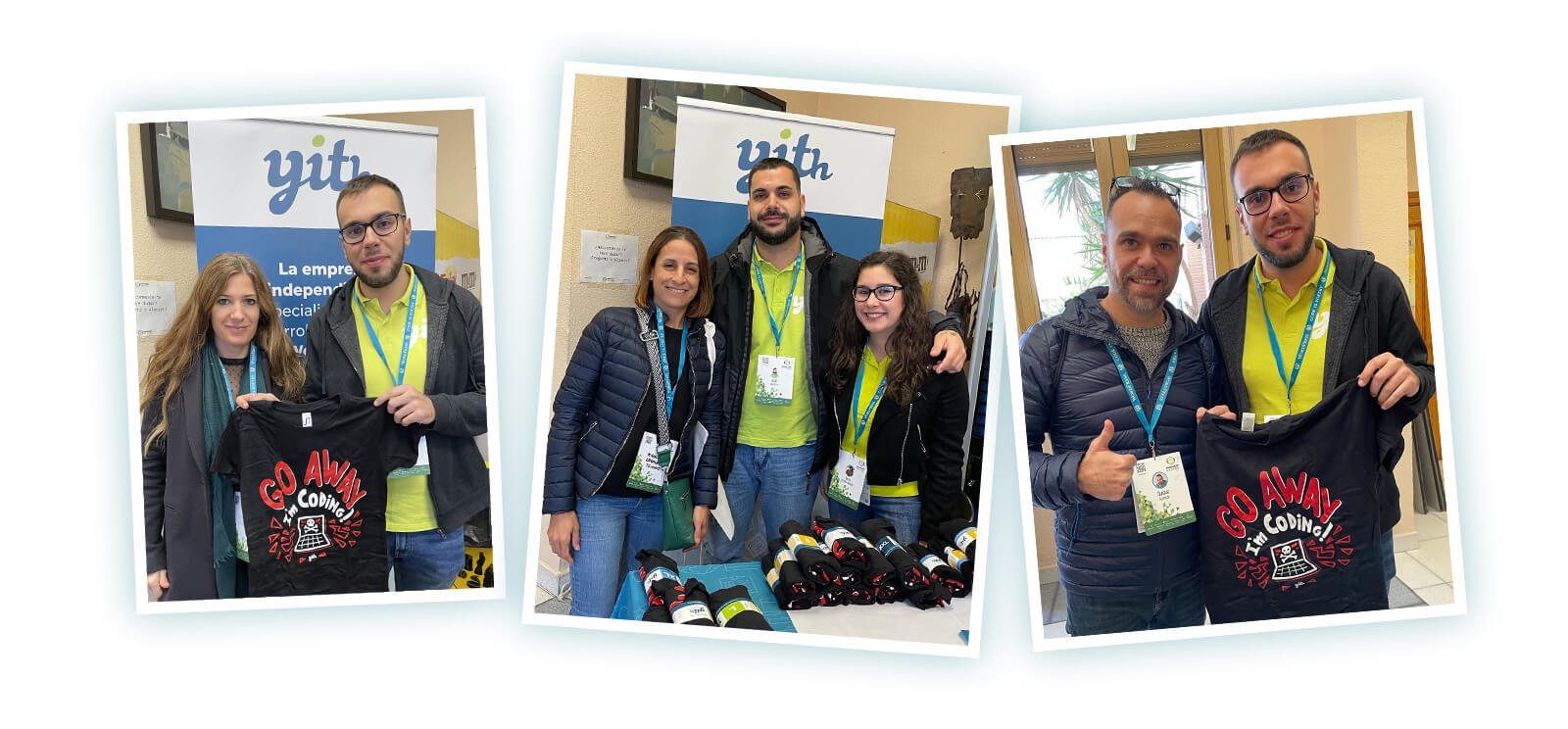 Finishing the day, we got to attend the most awaited speech: "The Fantastic 4: 4 must-have plugins for WooCommerce", by our developer Francisco Mendoza. In this talk, he elaborated on the essential plugins to offer a better experience to our customers and get the most out of our e-commerce, including tools that allow increasing sales.
If you want to watch Francisco's talk again or watch it for the first time, you can follow this link of WORDPRESSTV.
Just before the end of the WordCamp, Francisco was also able to enjoy a round of conclusions with great figures of the community such as Ángel Zinsel, Jose Ramón Bernabéu, and Fernando Tellado, among others.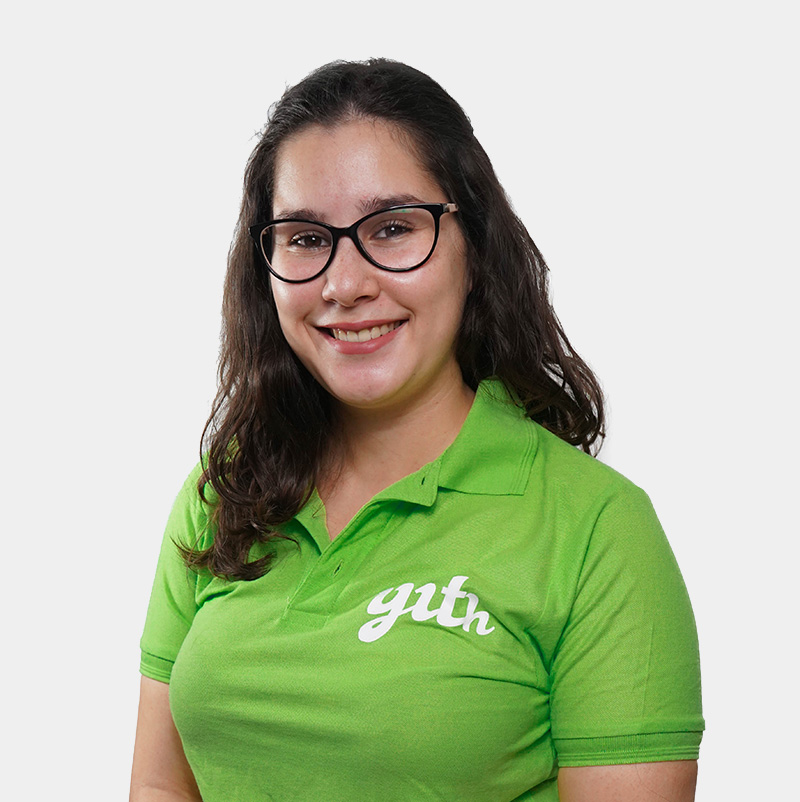 Tania González
It's great to meet people who share knowledge with you, but also care about what you do and your interests. We have many different conversations at WordCamps: from talking about a plugin to the different accents in Spain, these experiences are wonderful!
At the closing of the event, we could hear nice words of gratitude and the announcement of the next destination: WordCamp Zaragoza.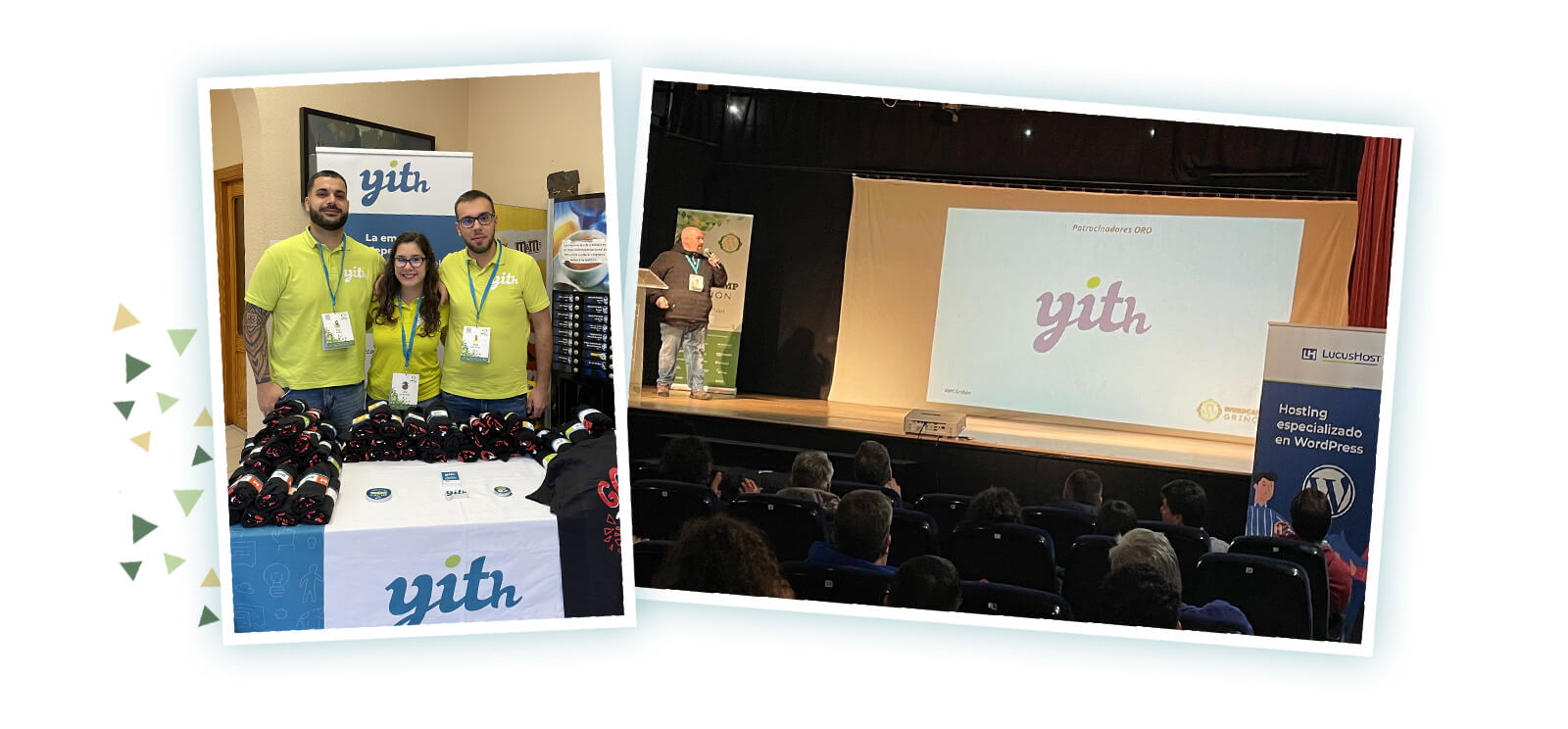 At the end, we went to the WordCamp after party to celebrate this journey and all that the Spanish community has achieved. See you in 2023!