Have you ever heard the saying that people tend to return to the places where they were the happiest? Well, it's absolutely true! And that is actually one of the reasons why we were so excited to take part in WordCamp Torino 2023.
On April 14th and 15th, we had the chance to reconnect with a wonderful community, share ideas and meet new members. Attending this amazing event was such a pleasure and we're thrilled to have sponsored it! 204 tickets were sold and three of our team members, Andrea, Francesco and Marco, got the chance to experience it firsthand.
We landed in Turin on the 13th, which was fortunate considering the long queues at Catania airport that nearly caused us to miss our flight. We arrived just in time, with only two minutes to spare before the boarding gate closed. It was quite a stressful situation, but we were determined to not let anything stand in our way!
Following a tiring day, we had the pleasure of attending the sponsors' dinner where we were introduced to new people and reunited with old friends. Of course, we enjoyed Fassona Piemontese and Farinata, which were truly irresistible.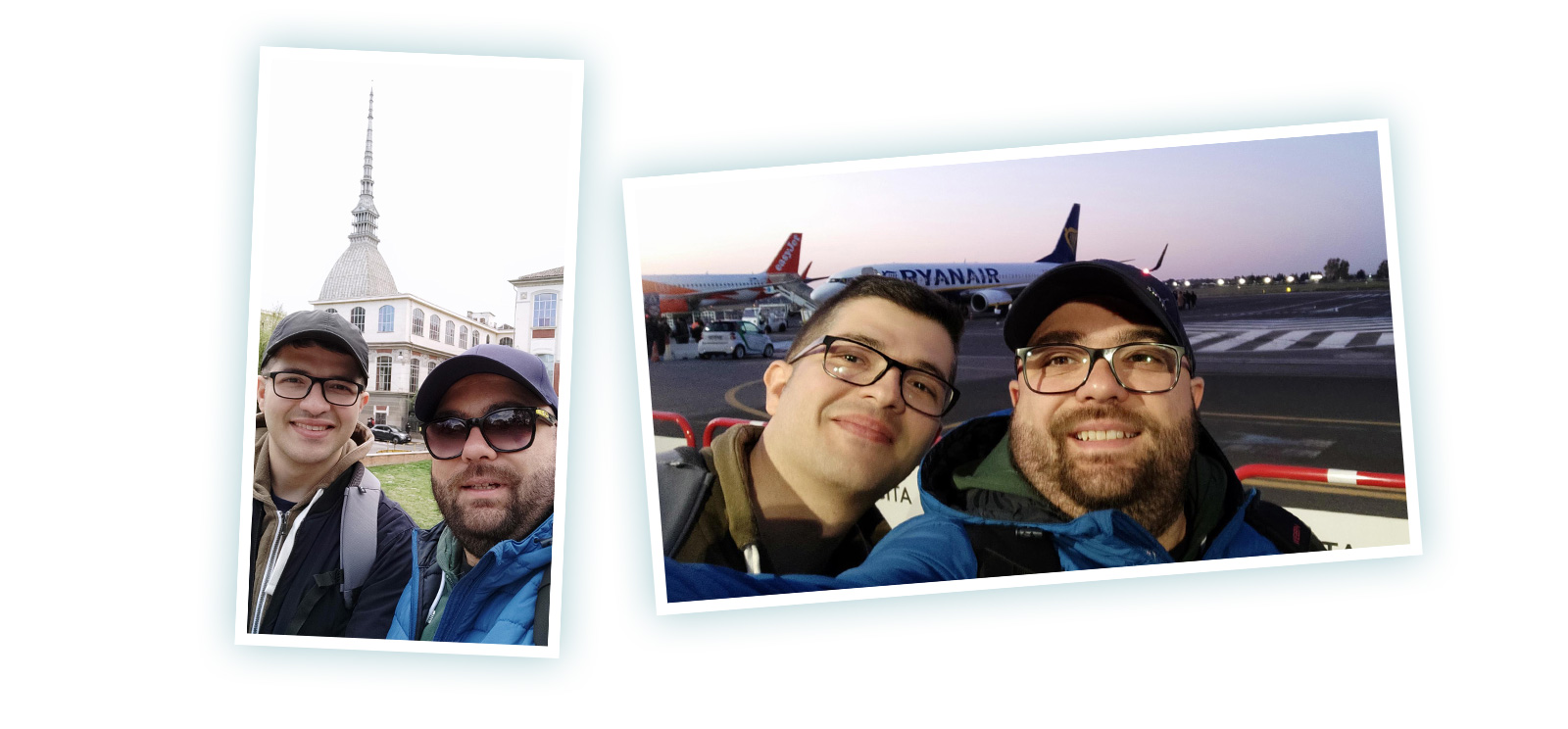 The event started on the 14th with the Contributor Day. Andrea had the privilege of taking charge of the plugins table and shared valuable insights with all the attendees.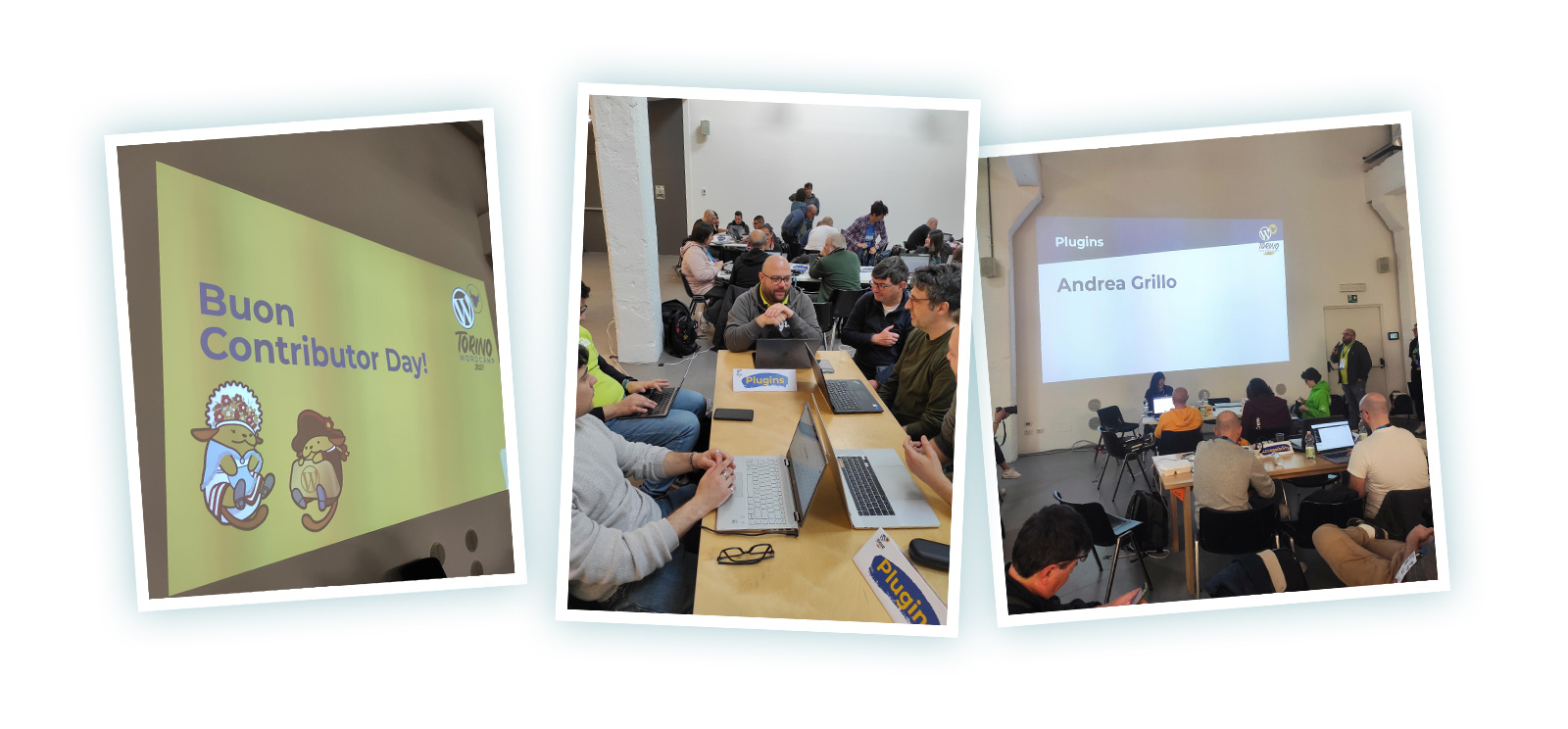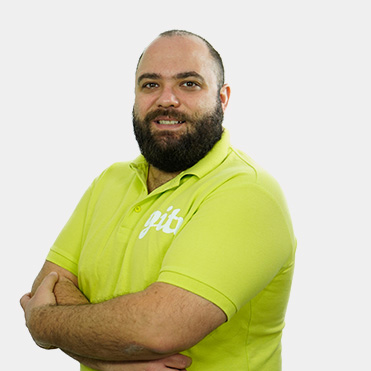 Andrea Grillo
Contributing to WordPress I think is the best way to say "Thank you very much, WordPress!
Francesco was also involved in the support desk that manages the wordpress.org forum. He assisted fellow users in providing accurate answers and backed them up with screenshots and short videos. Working in this capacity was a delightful and informative experience for him.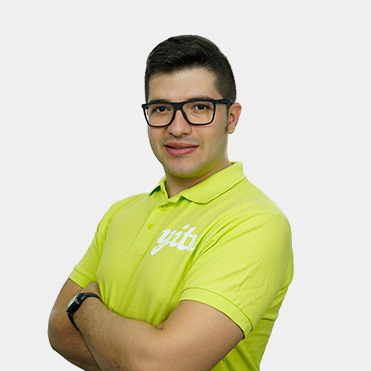 Francesco Grasso
I enjoyed hugging again with people from the community. It was a very intense moment for me. We met with a lot of them the day before the contributor day, and it was like a big family reunion, catching up on what changed from the last time we met. Also, the sponsor dinner was awesome, full of laughs and new friends.
It was finally time for the much-awaited WordCamp day, which turned out to be an informative and enlightening experience. The day was jam-packed with presentations covering a wide range of topics related to WordPress. The discussions ranged from the technical aspects of WordPress to those related to community and inclusion, providing an all-rounded perspective of the platform.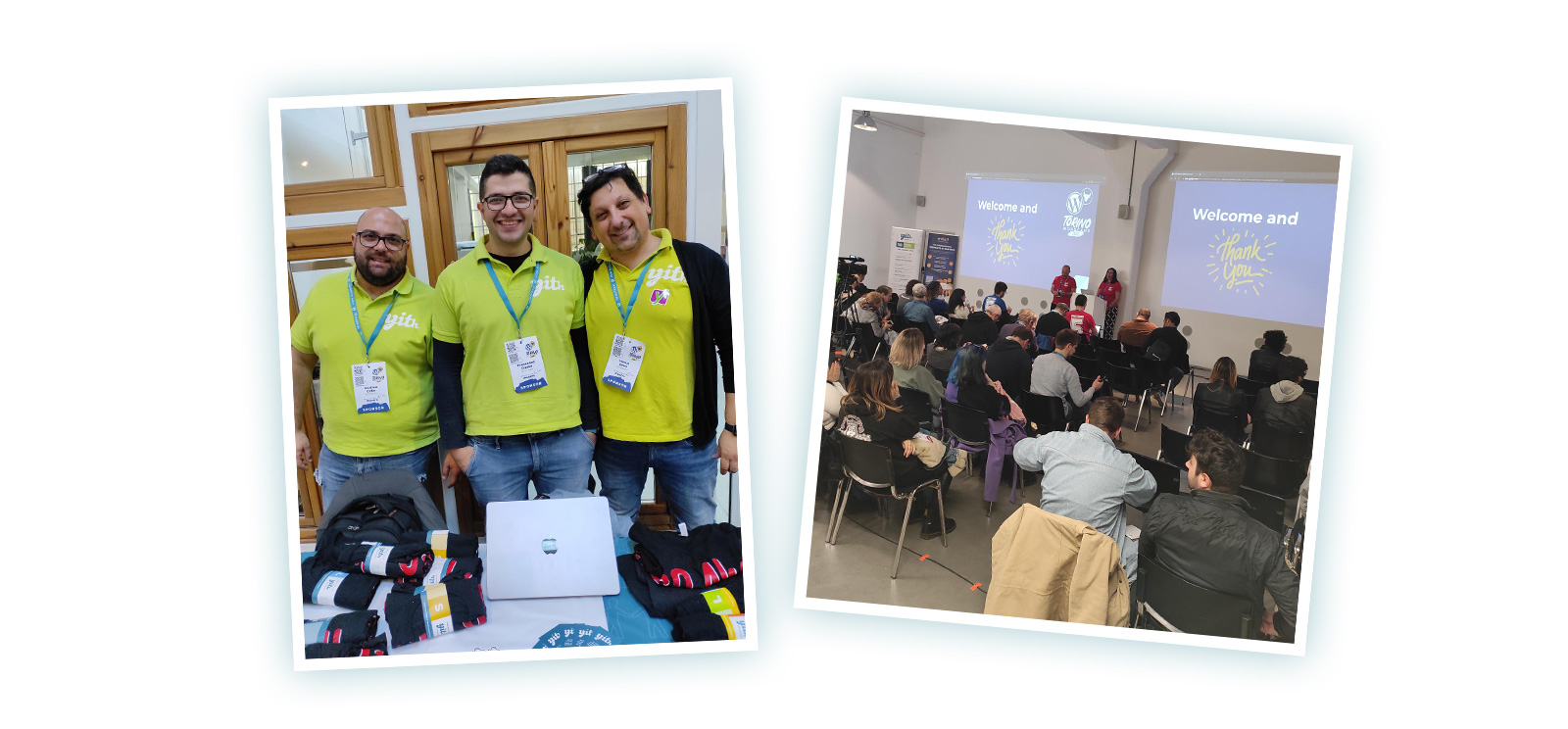 The day started with "Embracing our differences: a journey towards a more colourful workplace" (Abbracciare le nostre differenze: un viaggio verso un luogo di lavoro più colorato) by Isotta Peira and Francesco Di Candia, and "Crawler Killer: improving the world a robot at a time" (Crawler Killer: migliorare il mondo un robot alla volta) by Paolo L. Scala.
Of course, not everything was going to be about development, marketing, etc. That's why other talks followed, such as "Motherhood has made me a better developer" (La maternità mi ha resa una sviluppatrice migliore), by Érika Gil, or "Between information and fake news: independent journalism in the WordPress era" (Tra informazione e fake news: il giornalismo indipendente nell'era di WordPress), by Marco Narzisi.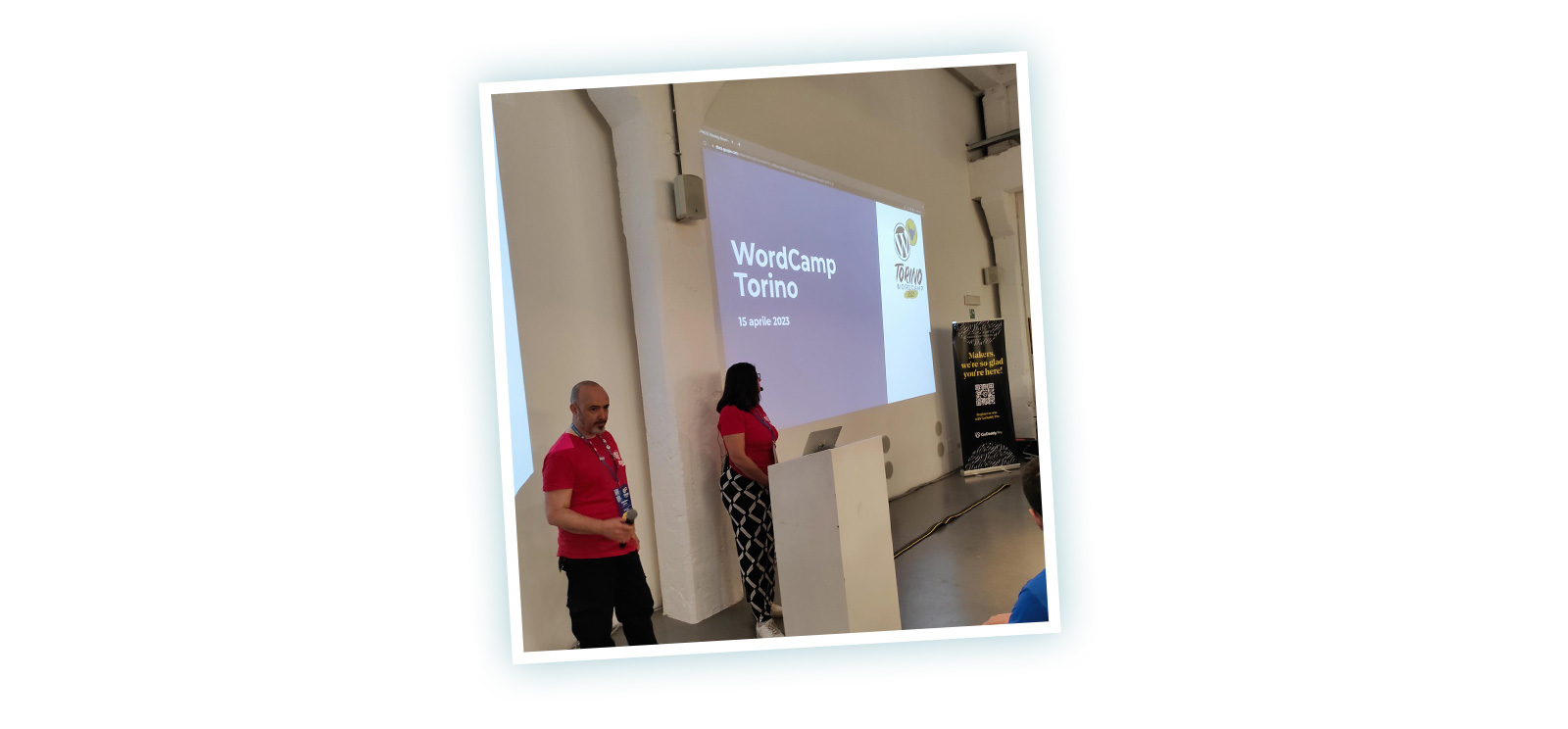 A lot of people came to our stand to share their opinions, suggestions, doubts and even just to meet and greet us – we are very happy to have talked and learned from all of you, and, as always, thank you all who came by to pick their favorite merchandising, it makes us the happiest to see you enjoy it!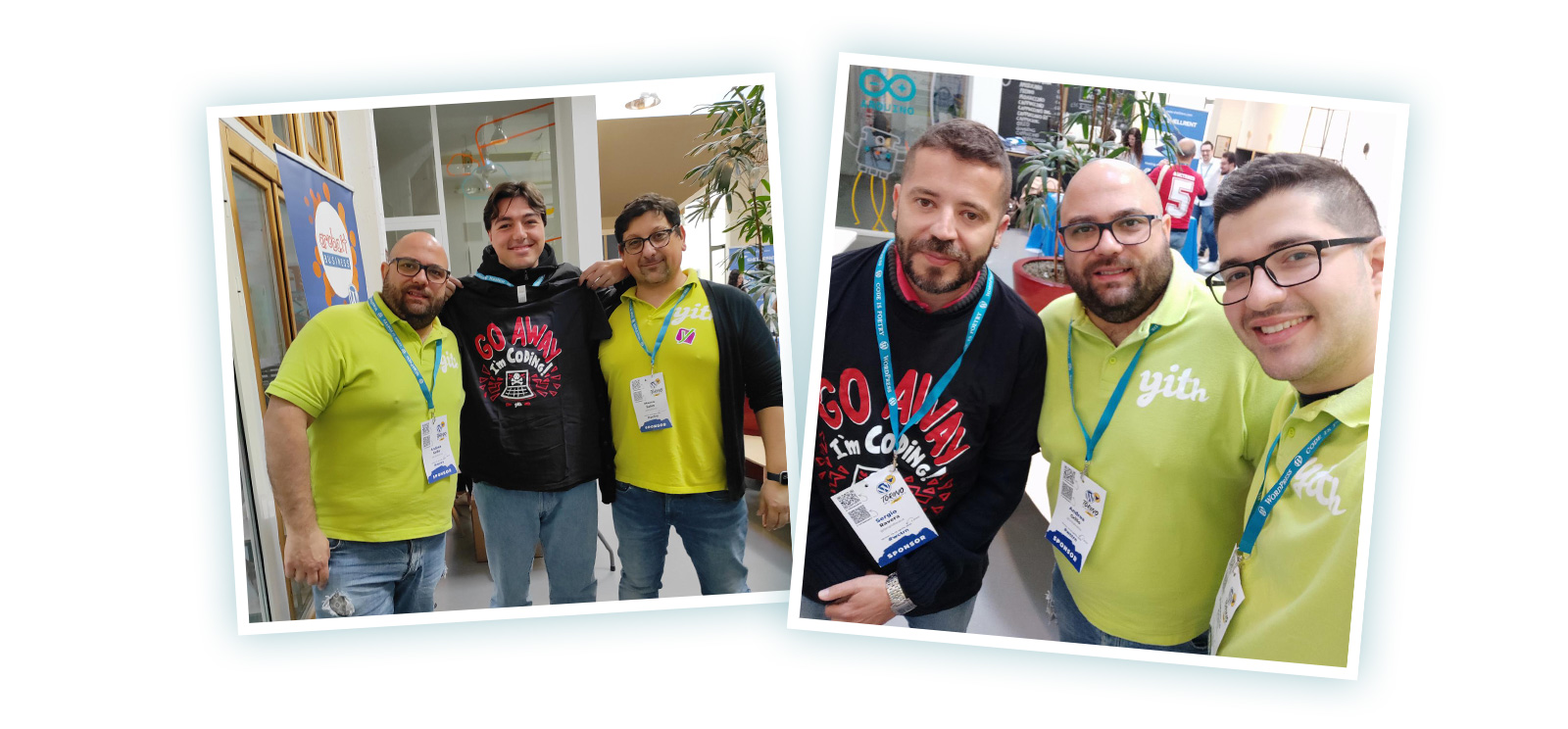 Another big thank you to all our friends from the community who stopped by! This is the best definition of WordPress: people and community.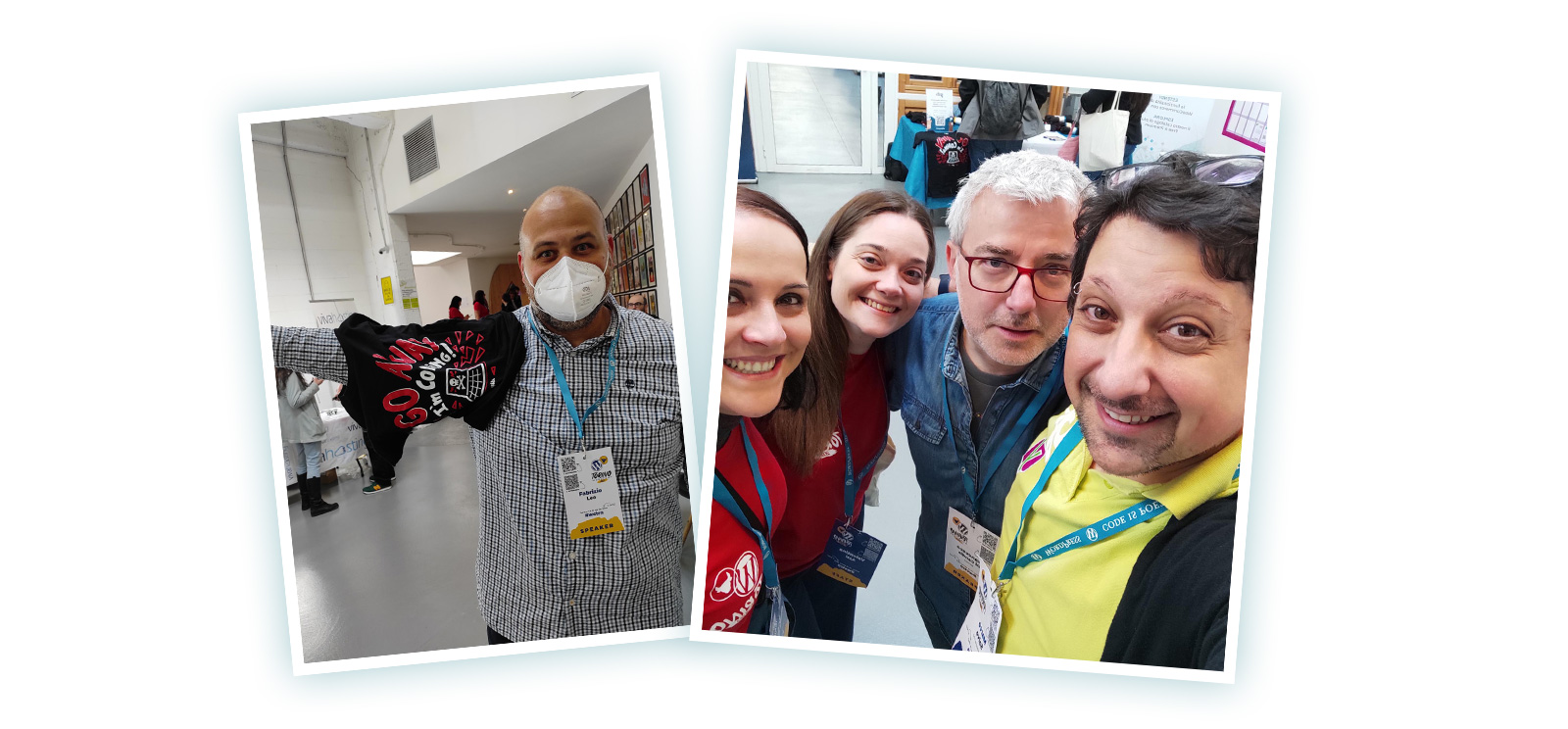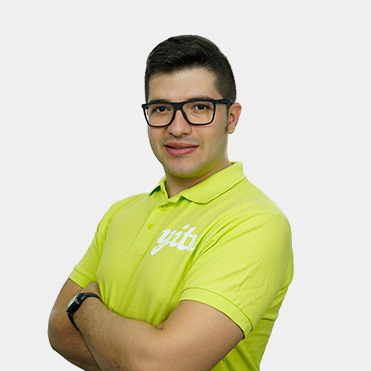 Francesco Grasso
Be social and shameless, as much as you can and even more than what you think you can. Chat with other attendees about what you just listened to and don't be afraid to interrupt. WordCamps are made for networking, that's the main purpose!
The day was filled with amazing presentations, reunions, and interesting discussions that made time fly by. Before we knew it, the event had come to an end, leaving us with memories of another successful WordCamp.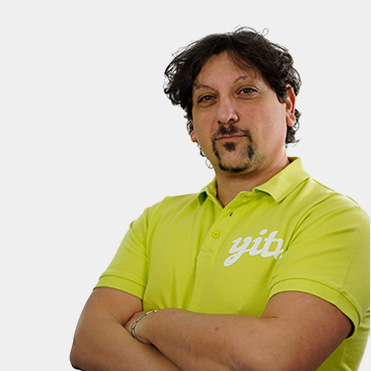 Marco Salvo
Every moment of the trip was unique and exciting for me. I really enjoyed being able to talk to every participant, volunteer and organiser. For me, the best moments were: managing the SPAM calls thanks to Matteo Spirandelli and chatting with Gloria Liuni and Laura Sacco.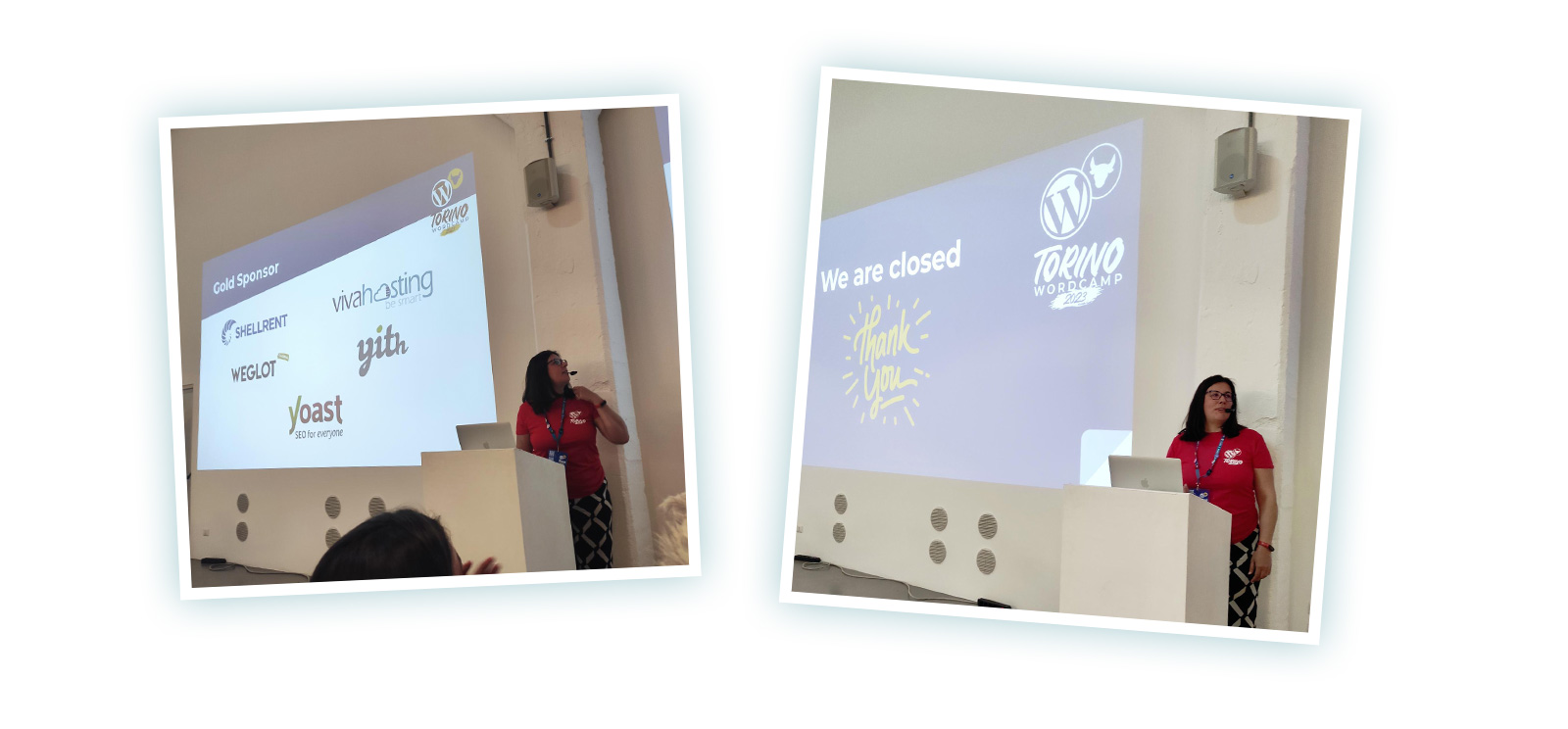 Thanks to everyone who made this event possible. It is always a pleasure for us to come back to Turin and network with you. A presto, Torino!