At YITH, we are always working to improve our products and offer the best to our customers. That's why we have such fantastic and hardworking people to do these tasks like Carlos. And we talk about him because he is in this month's crew member highlight.
Five years ago, a young scholar from the capital of Tenerife who had a clear idea that he wanted to work in IT, came to YITH and ended up being part of this great team. Yes, we are talking about Carlos, a synonym of calmness and a good person.
He came to YITH with no work experience like many of his colleagues; he had only repaired a few computers. But it was clear to him that this had to be his profession, and he became what he always longed for: a developer. Eventually, he started developing plugins and working in technical support, giving his best to help customers and solving all their problems.
A project he is especially proud of (and not only him, but the whole team) is the first plugin he developed: YITH Pre-Order for WooCommerce, the best way to enable a pre-order system for your products and take advantage of the marketing scarcity principle.
It's the first plugin I developed and it has been quite successful in sales. In fact, I'm currently working on it to improve it even more (coming soon).
Yes, you read that right. A soon to be released big update of YITH Pre-Order for WooCommerce will really surprise you. Carlos is working very hard to release it soon, with additional features that other versions didn't cover.
But just because it's a successful plugin in sales doesn't mean it didn't give more than one headache to the team. Carlos had to face numerous struggles that any professional can encounter when developing their first plugin. But the whole process taught him a great lesson.
One thing I learned in the process of plugin creation is that we must often look at the documentation for each programming language or library being used.
Yes, as you can imagine that this usually takes up a lot of time for any developer. That's why the organization is the key to success.
If I'm not in the middle of some development work, a typical working day starts and ends similarly. I work on assisting our customers with their support tickets and also helping my teammates with specific questions they have for the plugins I have developed. Of course, there are always moments of joy and banter as we stay focused on assisting our customers.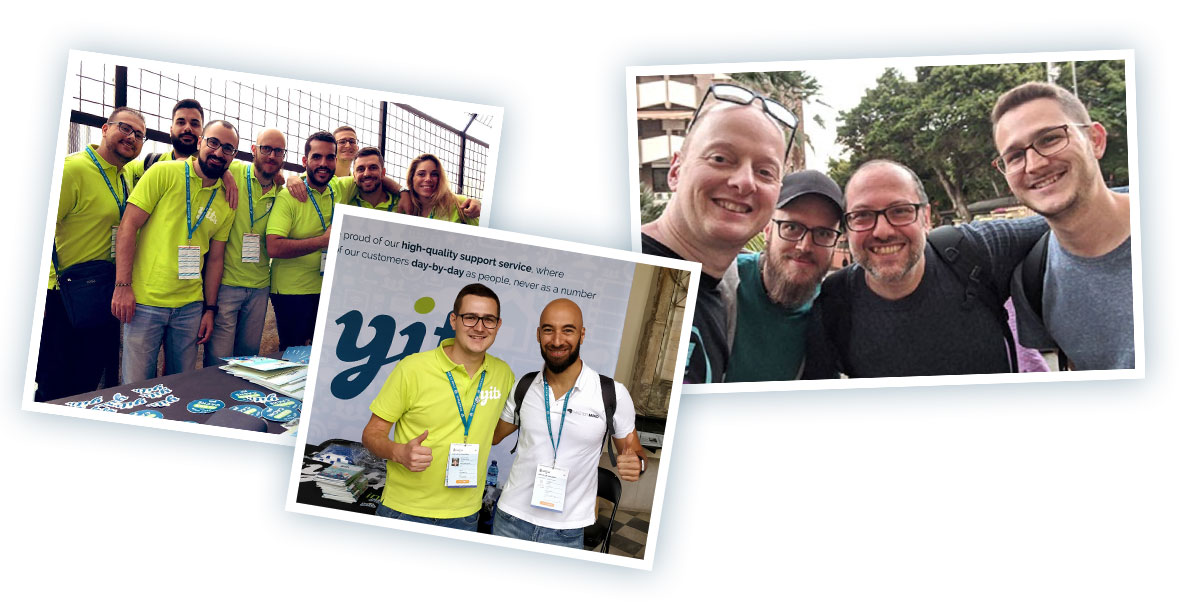 Joy and banter. It's true: happiness and team spirit are some of the pillars of YITH. In times as tough as the pandemic season and with everyone working from home, a laugh is always appreciated. In fact, the best time of the day for Carlos is when someone says a random joke (shares a meme or a funny anecdote) and keeps the team in a good mood.
But not everyone has been confronted with working from home in the same way. Without a doubt, Carlos is one of the people who appreciate doing it.
Working from home is quite comfortable. I don't listen to music and I try to sleep well to stay focused on work.
Although it's always better when you have good colleagues and clients behind the screen.
My favorite client is the one who likes to joke with us. We are fun people and we appreciate that. While my favorite colleague is the one who is always available to help.
But apart from IT and the world of technology, he also has other hobbies:
I like to play sports and music. Going out to dinner at a good restaurant, exploring new places or a good hike are other things I like without a doubt.
Going out to eat at a good restaurant is enjoyable, but what he didn't say is that pizza is his weakness. He wants it almost as much as he wants to enjoy life without a mask again. And not only that: he would even add pineapple to the pizza. What would his Italian colleagues say when they read this…
But Carlos is also really clear about other things: his ambitions.
My ambition is to try all the things I haven't tried yet (now that I'm young) so I won't have any regrets in the future.
We couldn't finish Carlos' presentation without explaining what YITH is for him:
Of course, when you work in a place for several years, with such welcoming people and the spirit of togetherness that exists, all I can say is that for me YITH is like my second family.
Please find out more about Pre-Order and our team. If you want to connect with Carlos, you can do so via twitter @cjmora_yith.