In previous tutorials, we have learned how to create a physical and a digital product. Today we are going to study how to create a variable product. 
Surely you are wondering: what is a variable product? Well, in another guide we reviwed  how to create attributes in order to assign them to products. For example, if a t-shirt comes in three different colors, by assigning the corresponding attributes to the product, it will be shown in its description.
But what if we wish to insert this choice within the product page, so that, by selecting it, the image and the price will change? Fortunately, we can do that too. 
To do this, let's first create a product as we normally would: Product > Add new. We add a title and also a description if needed.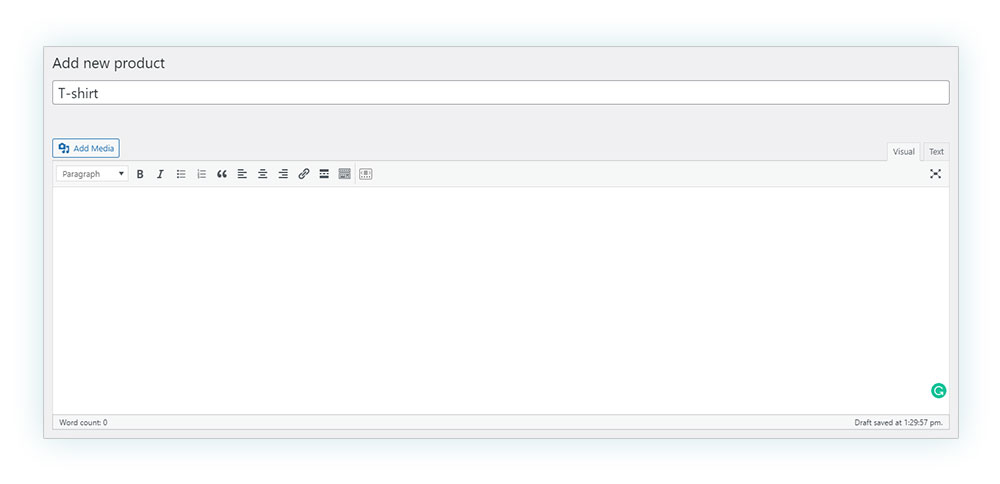 When we scroll down, in the Product Data box, we select the "Variable" product type.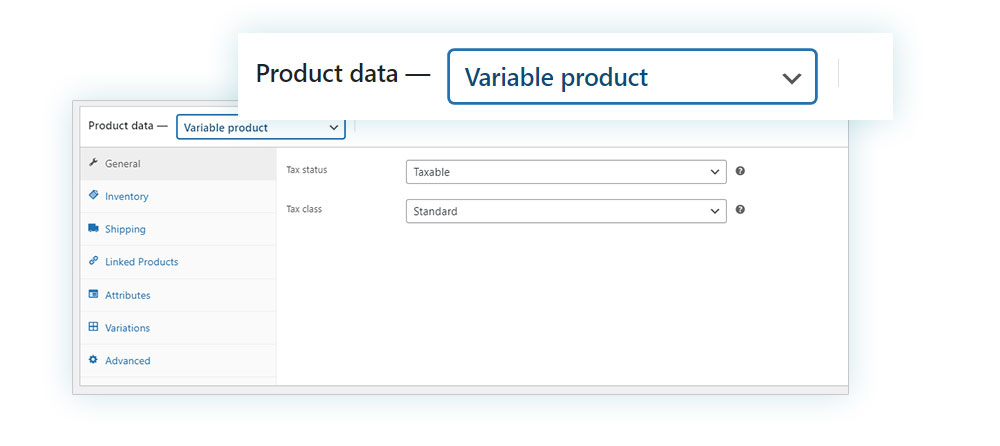 As you can see, by choosing this option, the selling price and product offer will disappear and the tax status and type will be maintained. To create its variation, go to the Attributes section.

Now you can create a new attribute, in case you haven't done it before, or you can select one from the list of existing ones if you open the drop-down menu. In another guide, we created the Color attribute, where I entered the different colors of the product. Let's pick  the same attribute.

By electing  the previously created attribute, you can select the elements you wish to link to the product, look for one in particular, choose all of them or add a new one. We find two options: visible on the product page and used for variations. The first is selected by default, but we mustn't forget to also check mark the second option (used for variations).

In this case, I have added three values "Blue", "Green" and "Red", offering a T-shirt in these colors. Now, let's move on to the Variations section.

Once there, you can create each variation individually or create them automatically for all the attributes we have previously entered. We will select the second option.

Once the variations are generated, a section that is similar to the normal product one will be created for each of them, here you can add a variation image, a selling price, a discounted offer price, an inventory status, etc.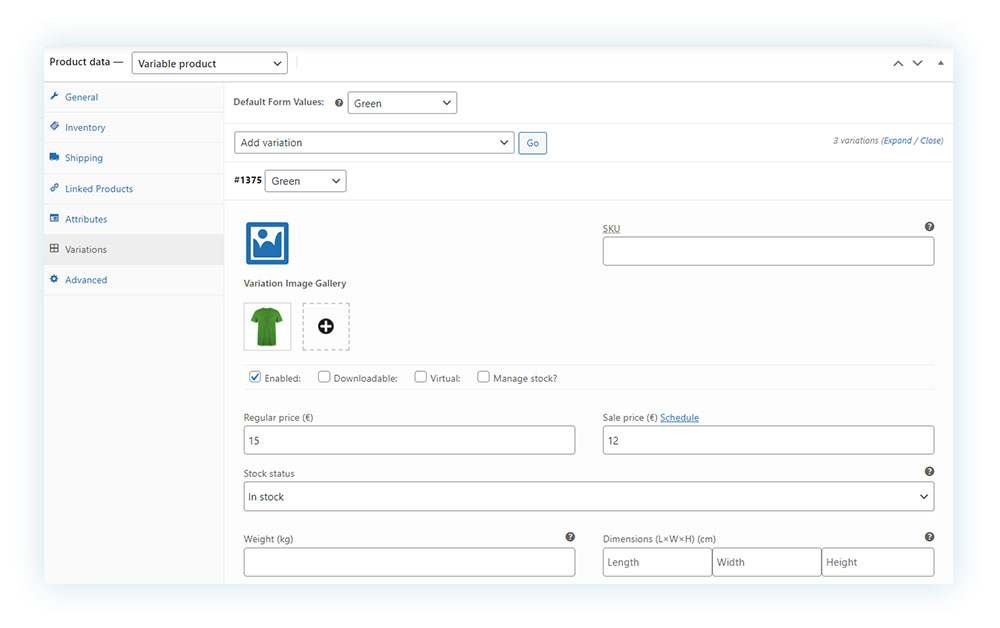 And this is how the product will look like once all the variations have been entered: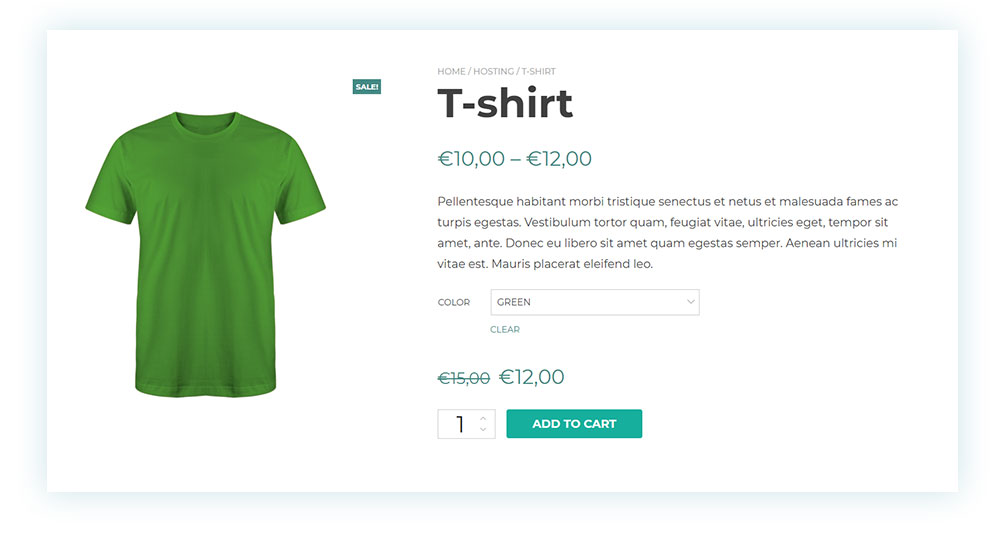 By selecting the color in the drop-down menu, the t-shirt color will change and so will its price: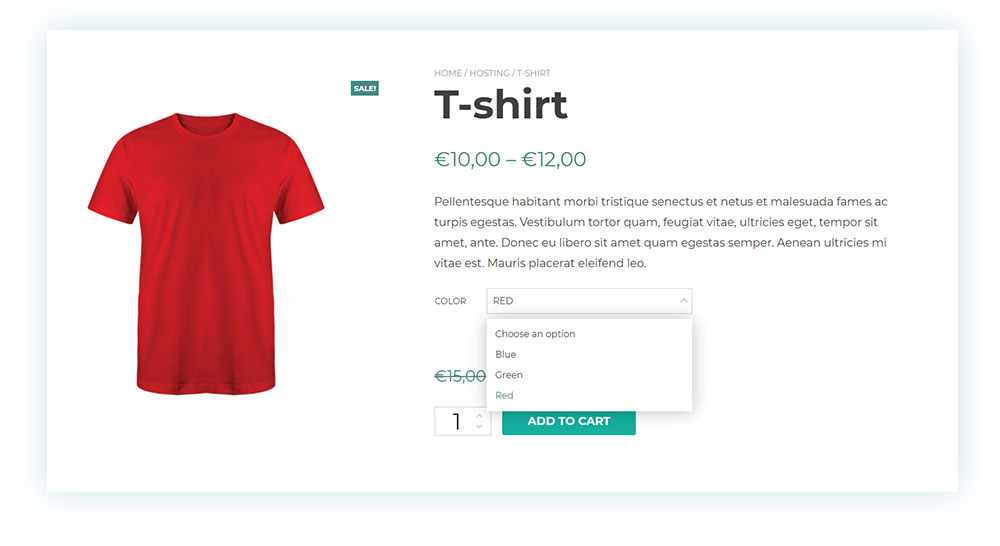 In the variations settings, it's also possible to perform bulk actions: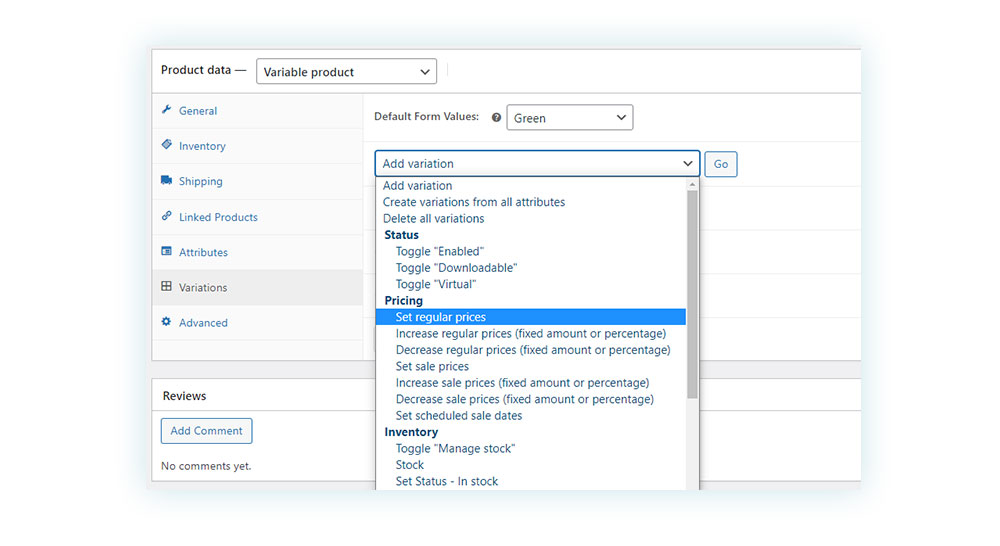 In this example, by selecting "Set Regular Prices", we can set the selling price for all variations. Just choose the entry you are interested in and click "Go". But this is not the only bulk action available, there are others like "Setting discounted prices".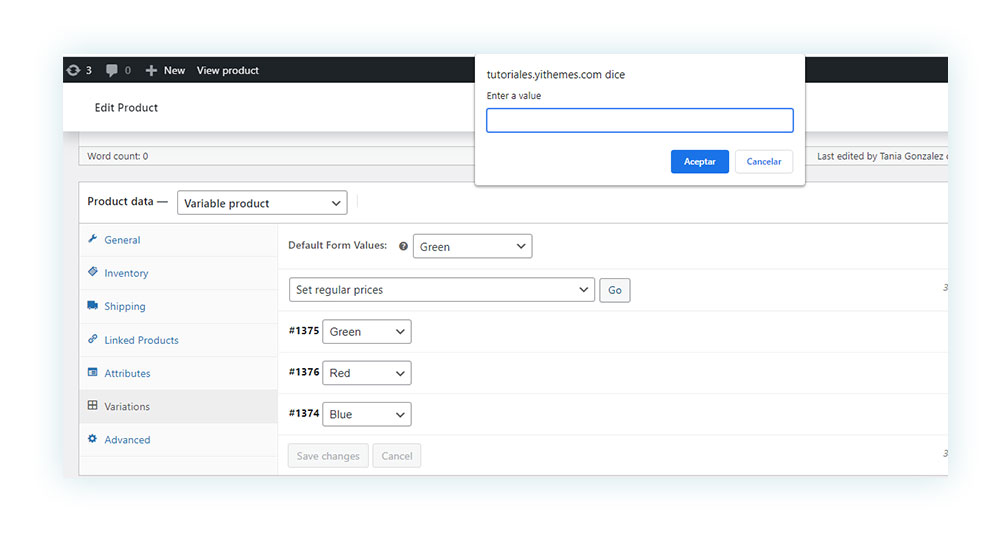 And this is how you can create a variable product! Don't miss our upcoming guides.