Welcome back to this installation and configuration guide for WooCommerce.
In the previous chapter I have gone through the first tab in the "Products" section, in this chapter I'm going to show you the second one: "Display"
This section of the WooCommerce configuration is divided into two parts: Shop & Product Pages and Product Images. Let's begin from the first one: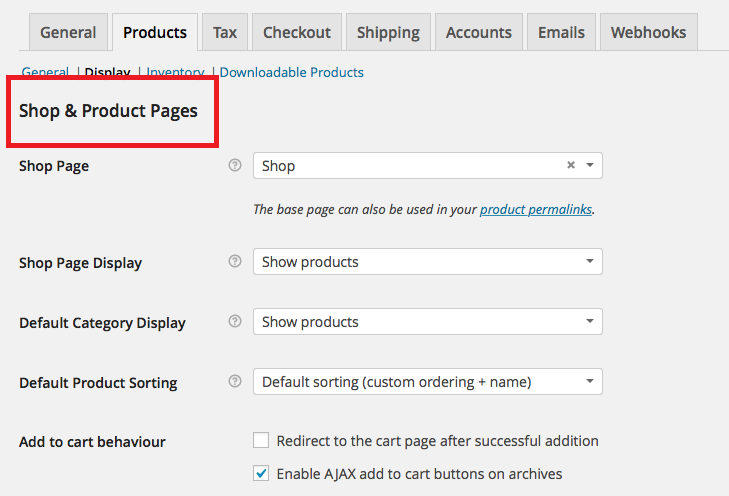 Let's see what these settings mean:
Shop Page – The main page in your store that displays the items archive.
Shop Page Display – Chose what to show in the Shop Page: products, categories or both.
Default Category Display – Chose what to show within the category pages: subcategories, products or both.
Default Product Sorting –  Chose the order in which your products are going to be displayed, you can arrange them by name/sales/average rating/most recent/price
Add to cart behaviour – It's divided in two sections:
Redirect to the cart page after succesful addition – Customers are redirected to the cart once they add an item to their basket.
Enable AJAX add to cart buttons on archives – Adds the AJAX function to your purchase button, which allows customers to stay on the page they were browsing with no need for them to reload it, which makes the navigation through your website a lot easier.
Once you are done with the first section, let's move on to the second one: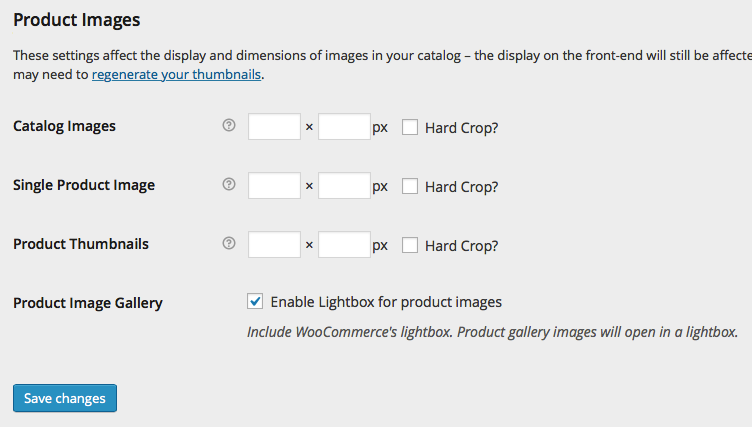 In Product Images we can see:
Catalog Images – The size of the images used in the products catalog.
Single Product Image – The size of the main image in the product page.
Product Thumbnails – The size of the images in the product page image gallery.
Hard crop allows you to crop images to the required size.
Product Image Gallery – Allows to open images as popups in the product page, to get a closer look at them.
For the website I am creating in this example, which is an international shop for women clothing, it's particularly important that pictures display clothing items in their full shape, for this reason images need to focus on height rather then width.
The recommended size in my case could be as follows: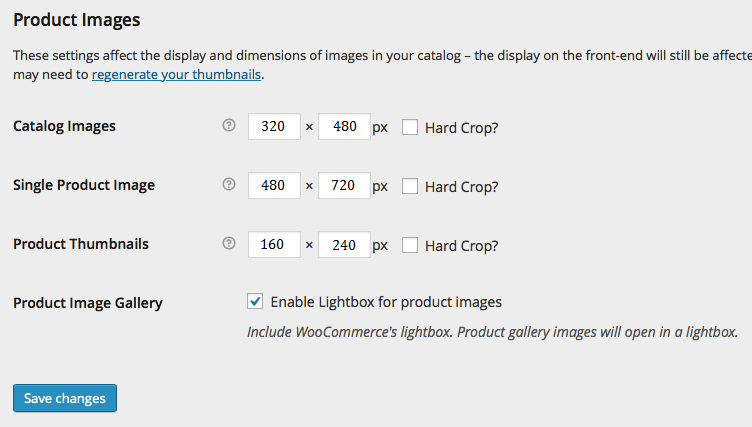 Which will make my product list look like this:

And you are set! You have made yet another step forward towards the full creation of your dream WooCommerce based e-commerce store.