It's almost one month since the moment we closed the doors of YITH offices because of the quarantine. It's four weeks now since we're all working from home, surrounded by the comfortable household chaos: cats walking on keyboards, cartoons playing in the background, music, open windows to remind us that there's a world outside, where we hope to come back to soon.
YITH did not stop. We keep on working and improving our plugins to add new ones to the catalog and offer a 5-star support service to our customers, day after day.
And above all to help other business activities – from the smallest company to the big enterprise – to sell their products online. With special regards to those who can no longer sell in a physical shop and look for an e-commerce solution.
Fortunately, remote working was not new to us and we were already used to collaborating and exchanging views and information in long group video calls, as you can see 🙂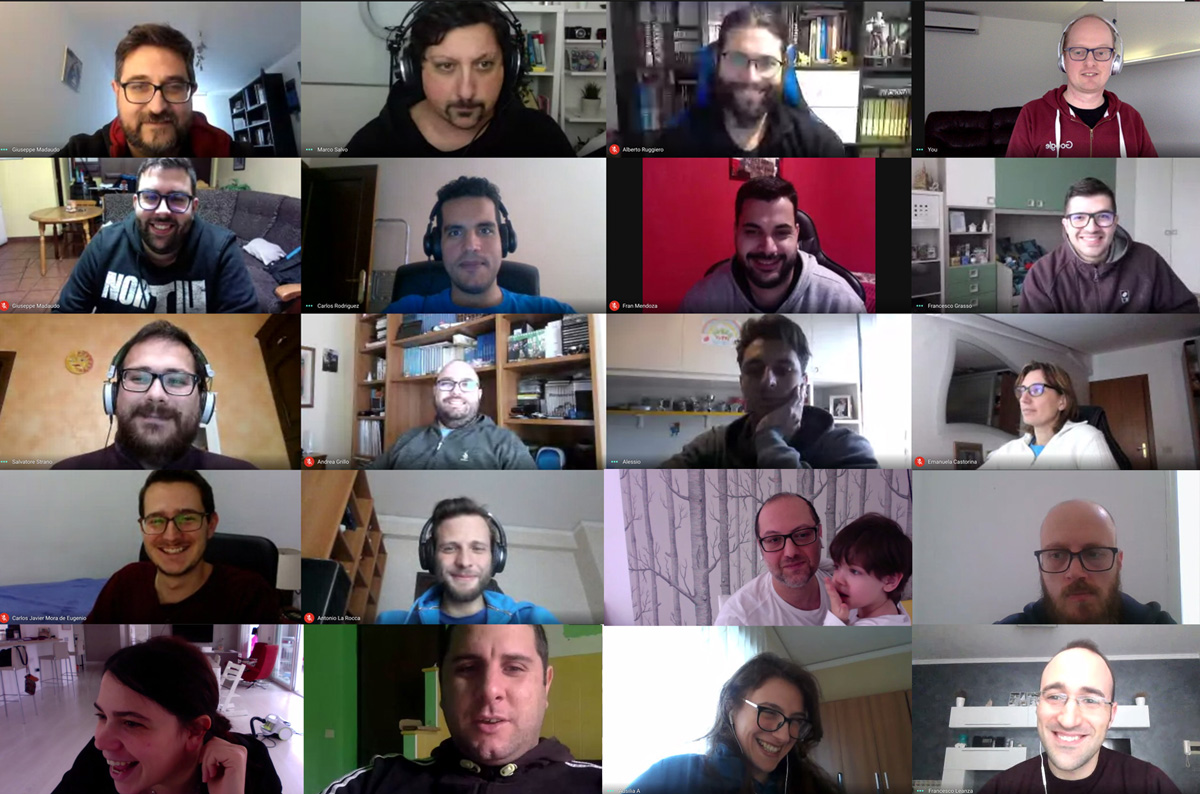 It's right in such a complicated moment that we could complete the update of one of our most popular plugins: we're happy to announce that version 2.0 of our Catalog Mode plugin is already available online.
YITH WooCommerce Catalog Mode is the easy and quick solution to turn your online shop into a catalogue of products that cannot be added to the cart or at least that cannot be purchased right away.
There are unlimited uses available: you may want to show your products online and sell them offline, or encourage customers to get in touch with you to get the price or a price estimate, or you may want to pause the e-commerce activity before a vacation without having to shut it off and hide it completely. It doesn't matter why, what matters is that you can have a flexible plugin that allows you to hide Cart, Checkout, 'Add to Cart' buttons and prices, or prevent that unlogged users or those from specific countries can purchase.
What's new in this 2.0 version?
A new UX and UI for a positive user experience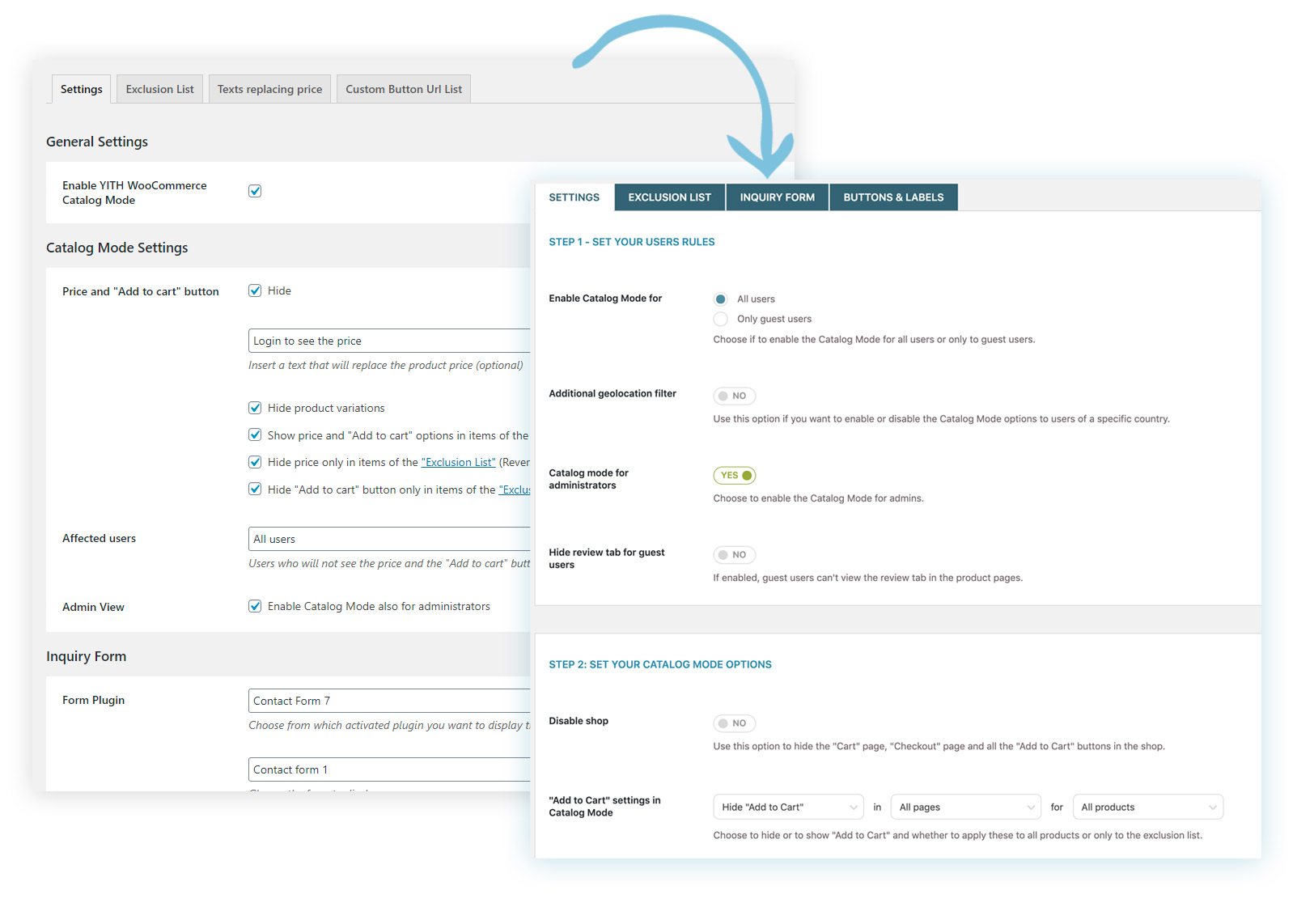 We have totally redesigned the UX of the plugin panel to make it more usable and user-friendly.
Some of the options were quite obscure and difficult to understand, so we started with a complex analysis of the admin panel aiming at elaborating the several available settings in a new way. Now we are pretty sure that even users with basic technical skills are able to set advanced rules for their products and understand the behaviour of the well-known "Exclusion list" 🙂
A total code refactoring to correct small bugs and optimize the plugin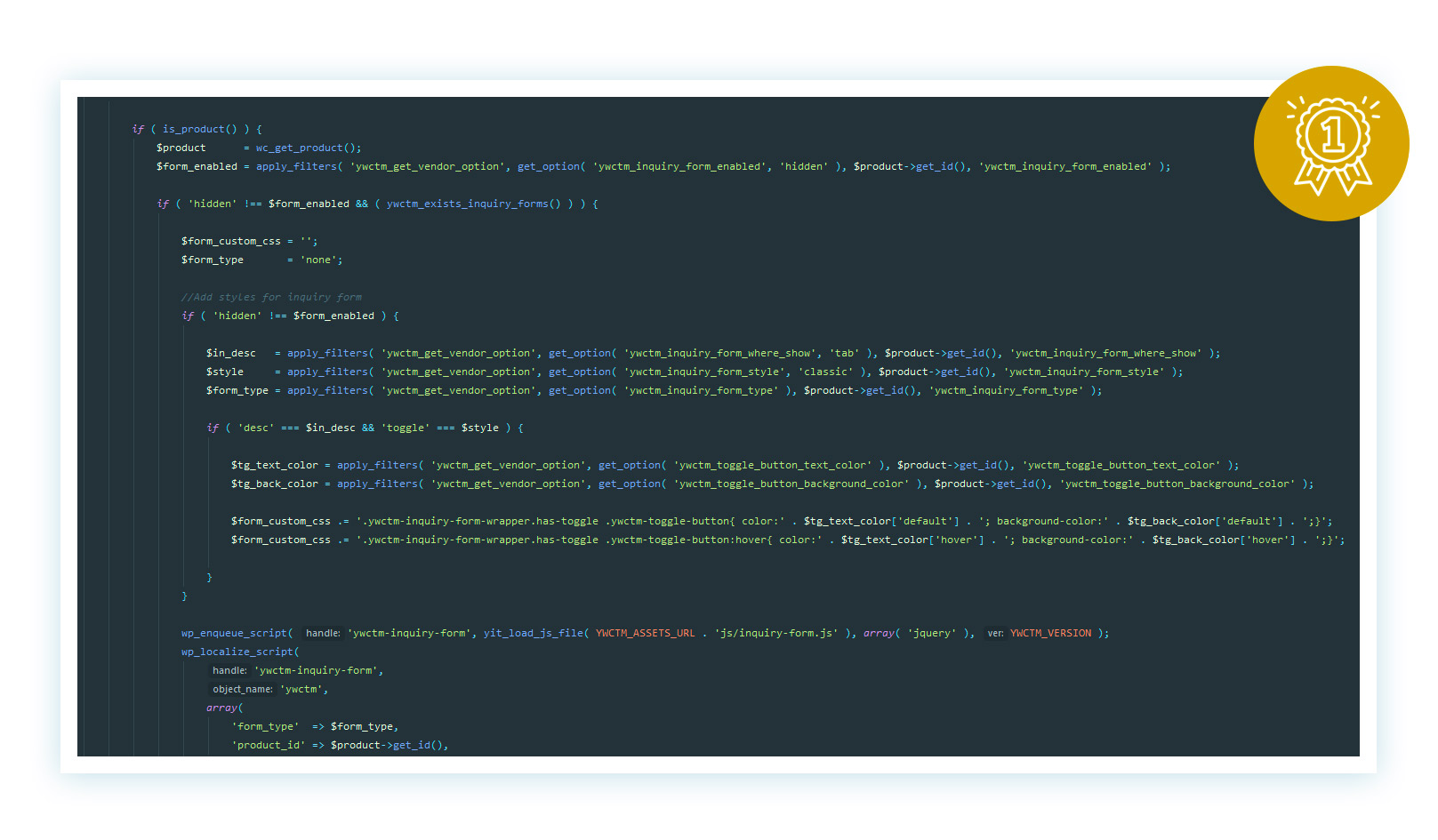 It's been one year now since we started a code refactoring of all our plugins. We took advantage of this update to optimize the code of YITH Catalog Mode and make it even more performing.
Added compatibility with Formidable Forms and Ninja Form plugins
In this latest update we have added compatibility with two more plugins that can be used for the inquiry form: Ninja Forms and Formidable Forms, that are added to Gravity Forms and Contact Forms 7, which could already be used.
We've also added the possibility to set where the enquiry form shows up (in a dedicated tab or below the product short description) and to show the form either open or in a toggle button that will open only when you click on it.
We have added a powerful buttons & labels builder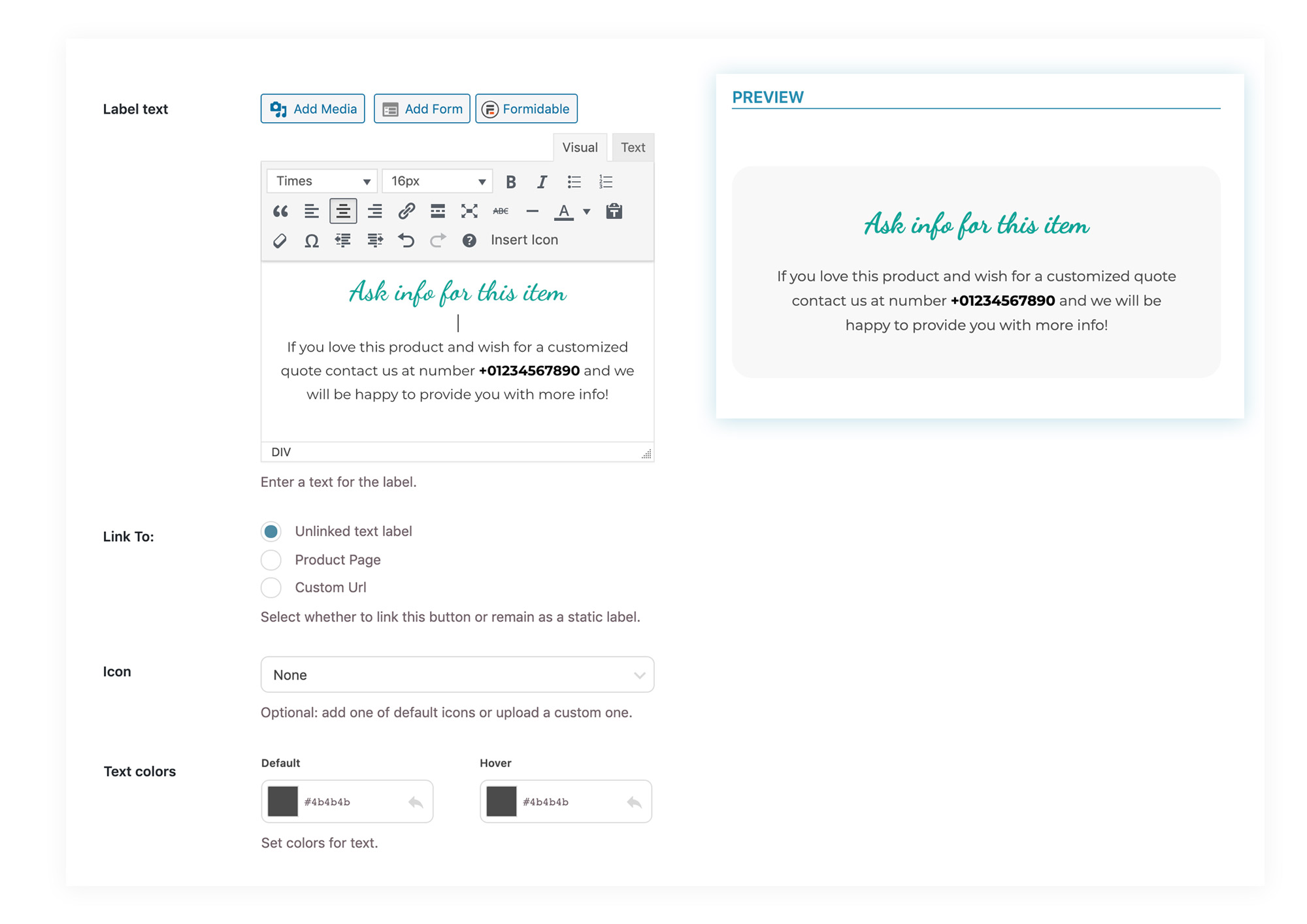 As of today, with the previous version of Catalog Mode, you could only create one custom button that would replace the product price and the Add to Cart button.
Yet, from this new version, and this is without a doubt the most interesting new feature, the Buttons & Label builder that we've implemented allows creating an unlimited number of buttons and text labels, of any size, style, shape and colour.
You really have unlimited possibilities: you can create a custom button to ask users to register so they can see prices, encourage users to contact you by phone or fill in a form to get a dedicated price estimate. Every button or label can be associated with all products or just some of them, with absolute versatility.
We invite you to go on a tour on the new Live demo > and take a look at the new option panel thanks to the "Launch admin demo" function.
If you want to read more, you can also check the detail page of YITH WooCommerce Catalog Mode plugin with updated information about all the new options.
Let us know what you think and, please… stay strong, stay healthy!