Making it publicly known online that we would have worked on a new version of our YITH WooCommerce Product Add-ons plugin, tickled many users' curiosity and lead them to contact us to ask for more details.
This plugin – which name has been slightly changed and will be referred to as YITH WooCommerce Product Add-ons & Extra Options from now on – has always been one of the most popular tools in our catalog, with almost 20,000 active installations recorded today.
This doesn't change the fact that it really needed a refreshing and redesign: we are the first one when it comes to acknowledging that the options configuration was really odd and cumbersome (especially to newbies) and that it was finally the time to add the most sought-after features that have been requested multiple times by our users in the past years.
It was not an easy or quick process, though, but we can finally officially release version 2.0: for several months we've been working on this 360-degree thorough redesign and focussed on the usability, graphic, code optimization, and performance improvements to turn this plugin into one of the best ones in the WooCommerce ecosystem.
Did we manage to achieve this? For sure, we are proud of it, but the last word is yours.

What's new in YITH WooCommerce Product Add-ons & Extra Options – version 2.0
1. The new UX: usability matters
The first challenge of this plugin redesign was without a doubt making the configuration panel more intuitive and usable. We started with enclosing the add-ons (that are now simply named "Options") and all the general and style settings in one extensive panel, in line with the new framework style that all our new plugins have already adopted.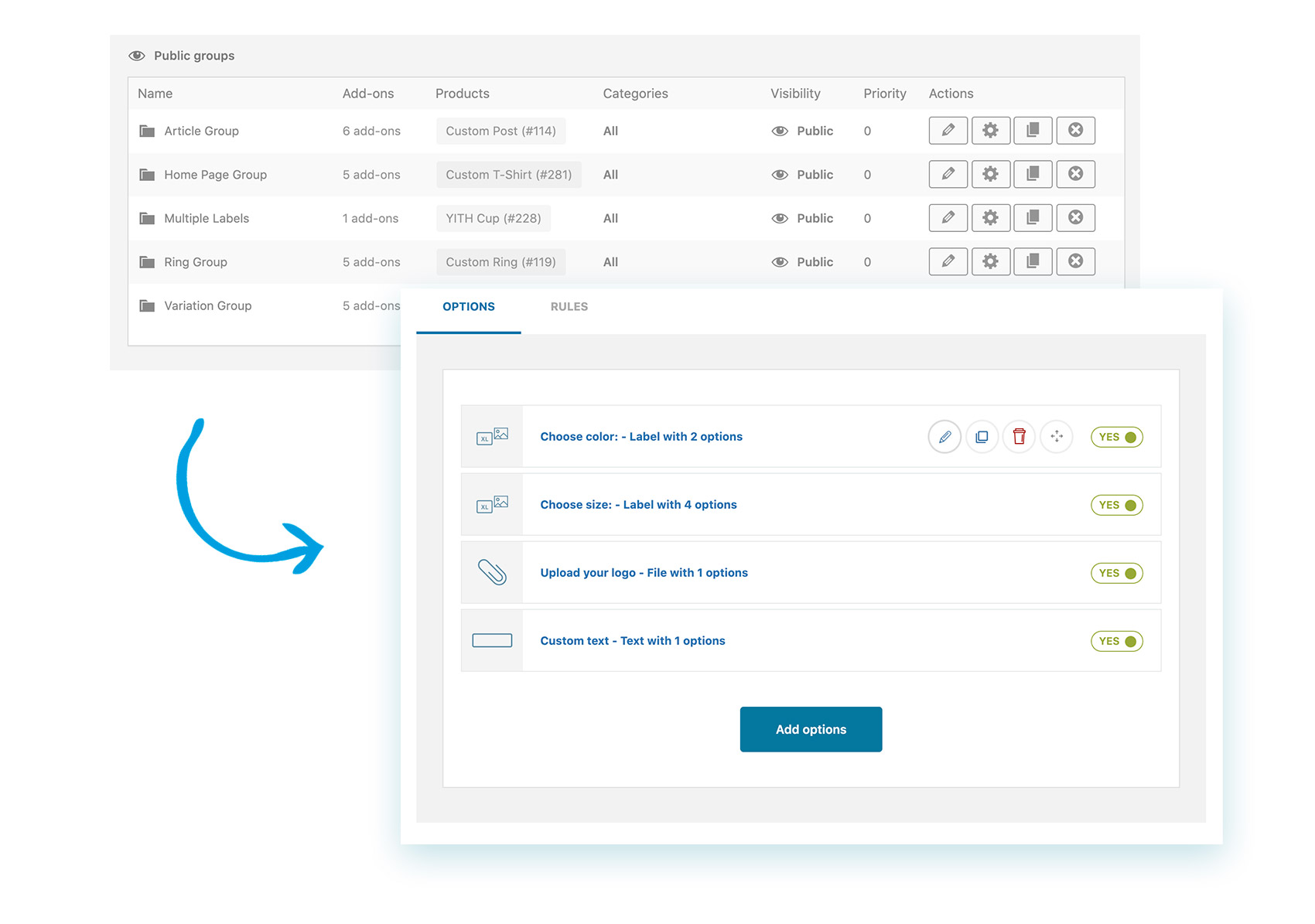 Using a common framework for all our plugins improves the plugin usability exponentially: this is why many elements or solutions that you find in YITH WooCommerce Product Add-ons & Extra Options reflect the same concept as those in other plugins like AJAX Product Filter, Multi-Currency, or Wishlist: we aim at creating a smooth consistent user experience across all our plugins so that if you get familiar with one of them, you will find even the interface of all the other plugins with the same pattern even more intuitive.

2. The new UI: cause we also want to please the eye
In the last years, the attention on appearance and details has become one of our strong points. Hence, like other plugins, YITH WooCommerce Product Add-ons & Extra Options went under the knife of our beauty doctor and through a significant improvement of the frontend design.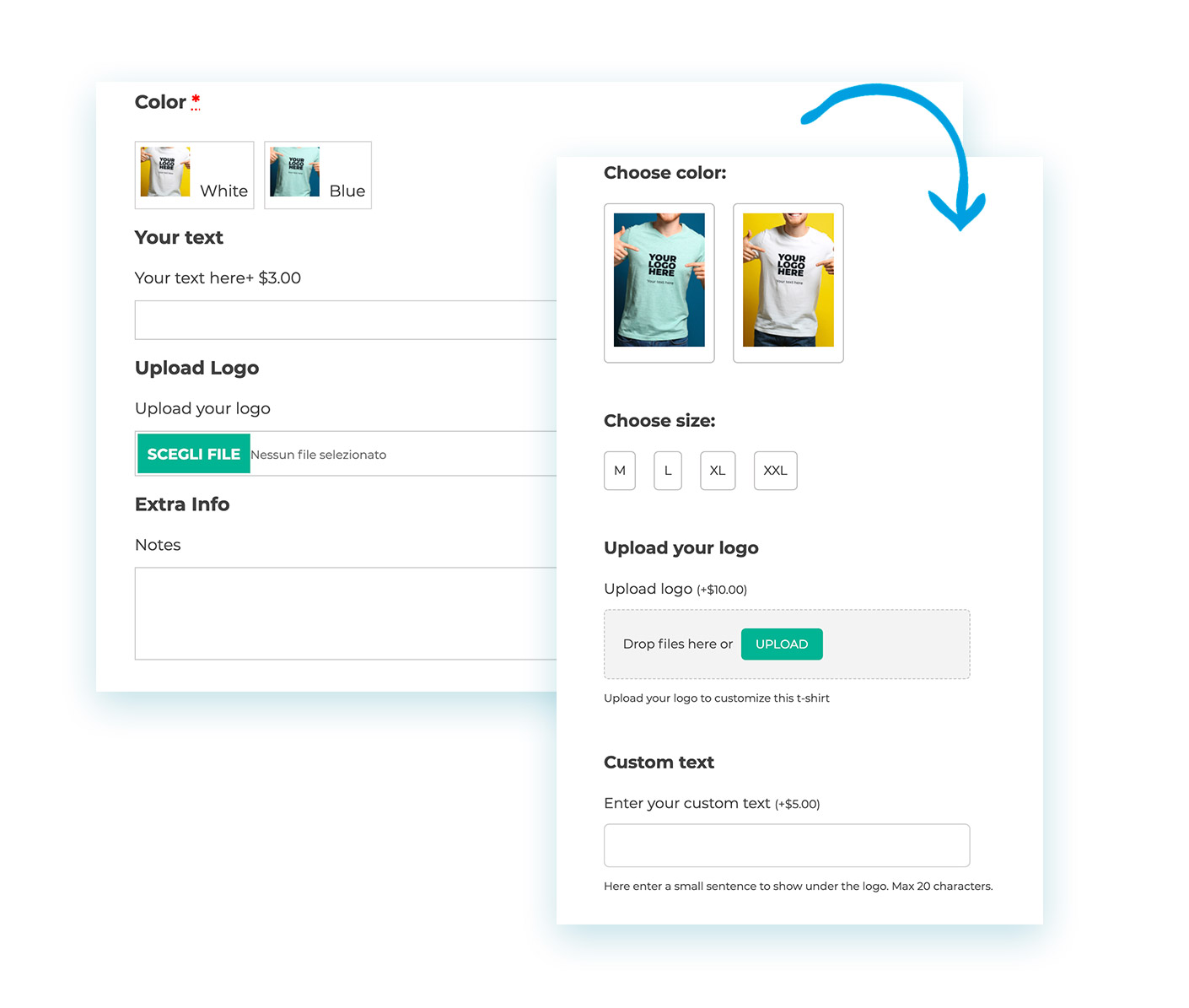 White spaces, more options to customize the plugin without affecting the code, well-finished typography, icons, a grid to choose how many options to show per row. These are things that might look like trifles, but, in actual fact, they make the difference for users who will be visiting your shop.

3- The code improvement
A great part of the redesign process was devoted to code optimization. The plugin was developed several years ago and, through time, some best practices that came to light had to be postponed for different reasons.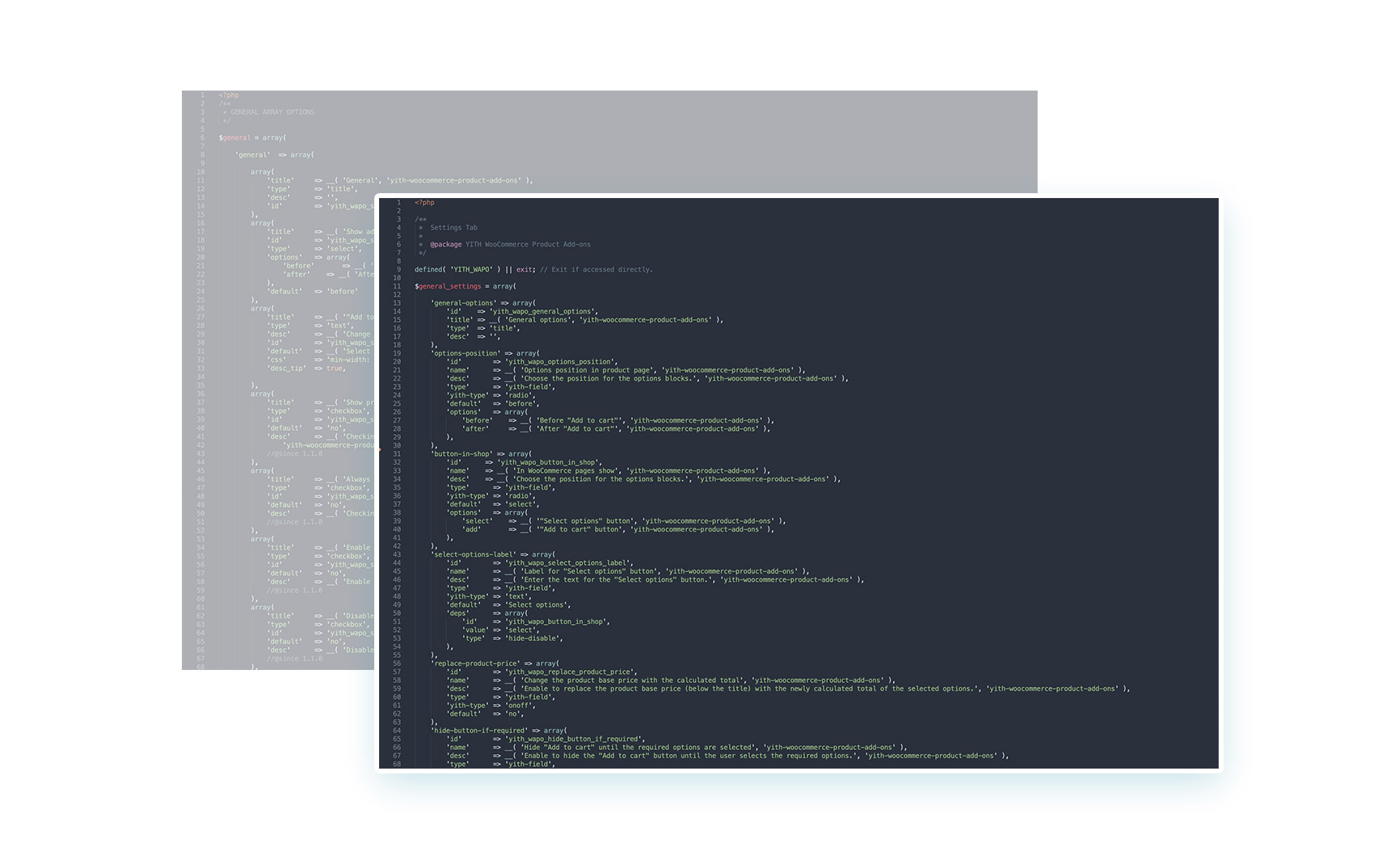 A team of senior developers deeply analyzed the code to spot errors and criticalities and make the plugin more stable, perform better, and safer.

4- Improvement of all existing options
Before biting off more than you can chew, we have exponentially improved all the options already available in the plugin.
For example, we have enriched the option to show a date field with new features: from version 2.0, you can set the default date to show, configure a specific range of selectable dates (such as the possibility for the users to select a day included between April 12 and April 20) or a range of days (to let users select a day from the current date to the next seven days). You can also disable specific days to prevent users from selecting, for example, Saturdays and Sundays as the delivery date for the products.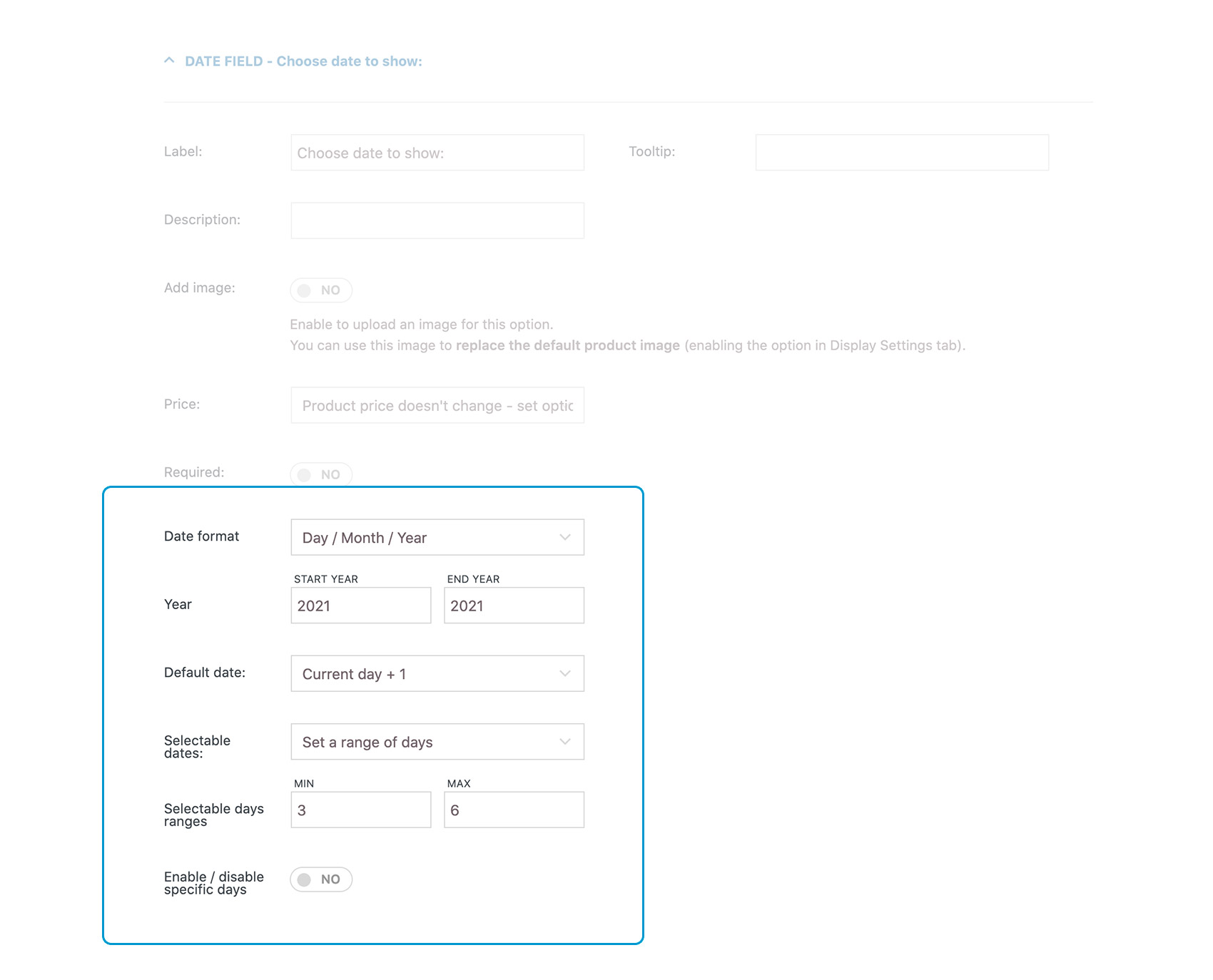 We have added features and style options for all the add-ons to make their customization easier.
The conditional logic, through which you can choose to show a specific option only if users select the previous one, has a better outward appearance. Setting up these rules is now more intuitive.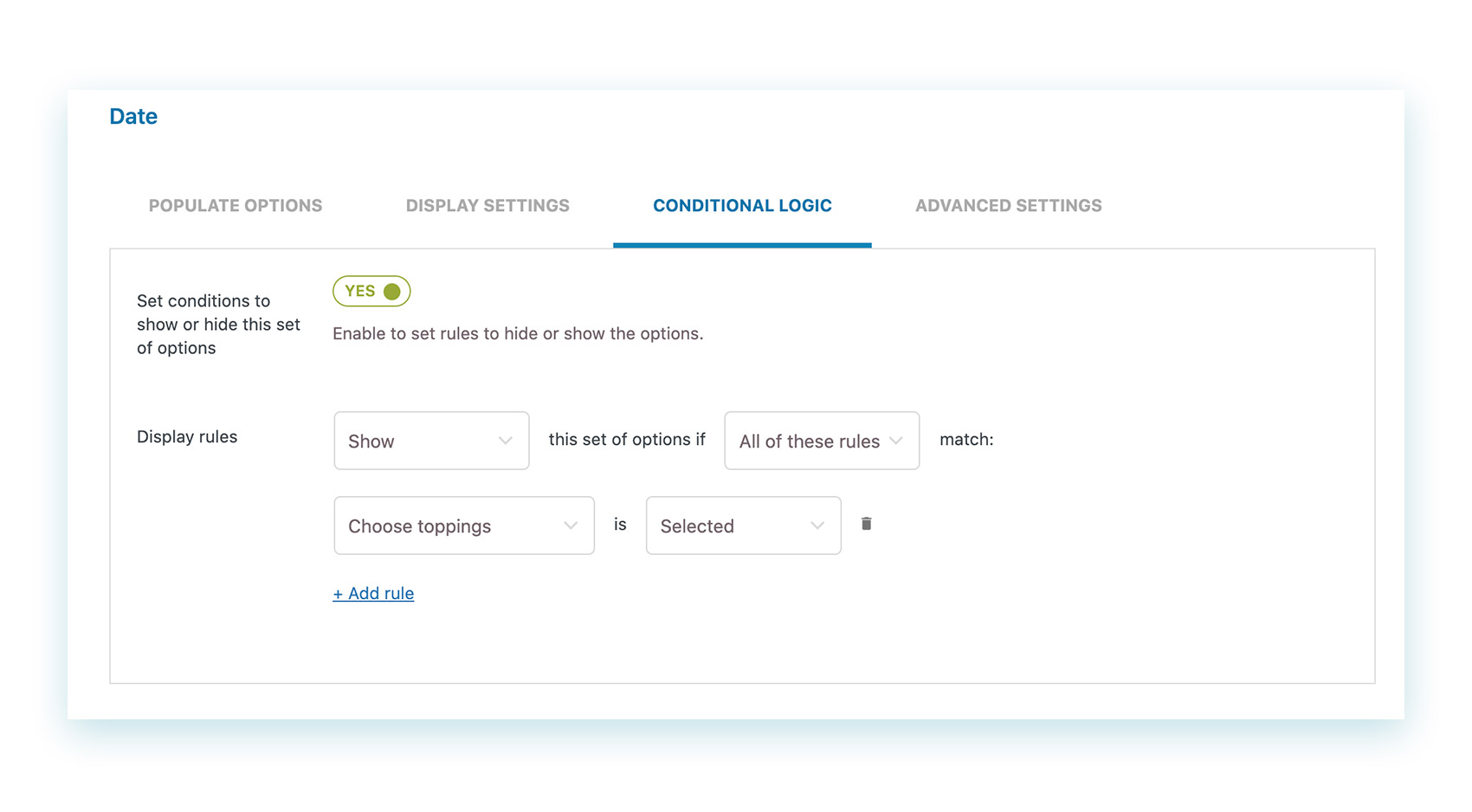 5- New "grid" feature to position options on the product page
To make the plugin more versatile, we have added some features to let you choose the position of the options on the product page. You can show a set of labels one below the other (by defining the value "1" per row) or set multiple labels in the same row (in the example below, we set it to 4).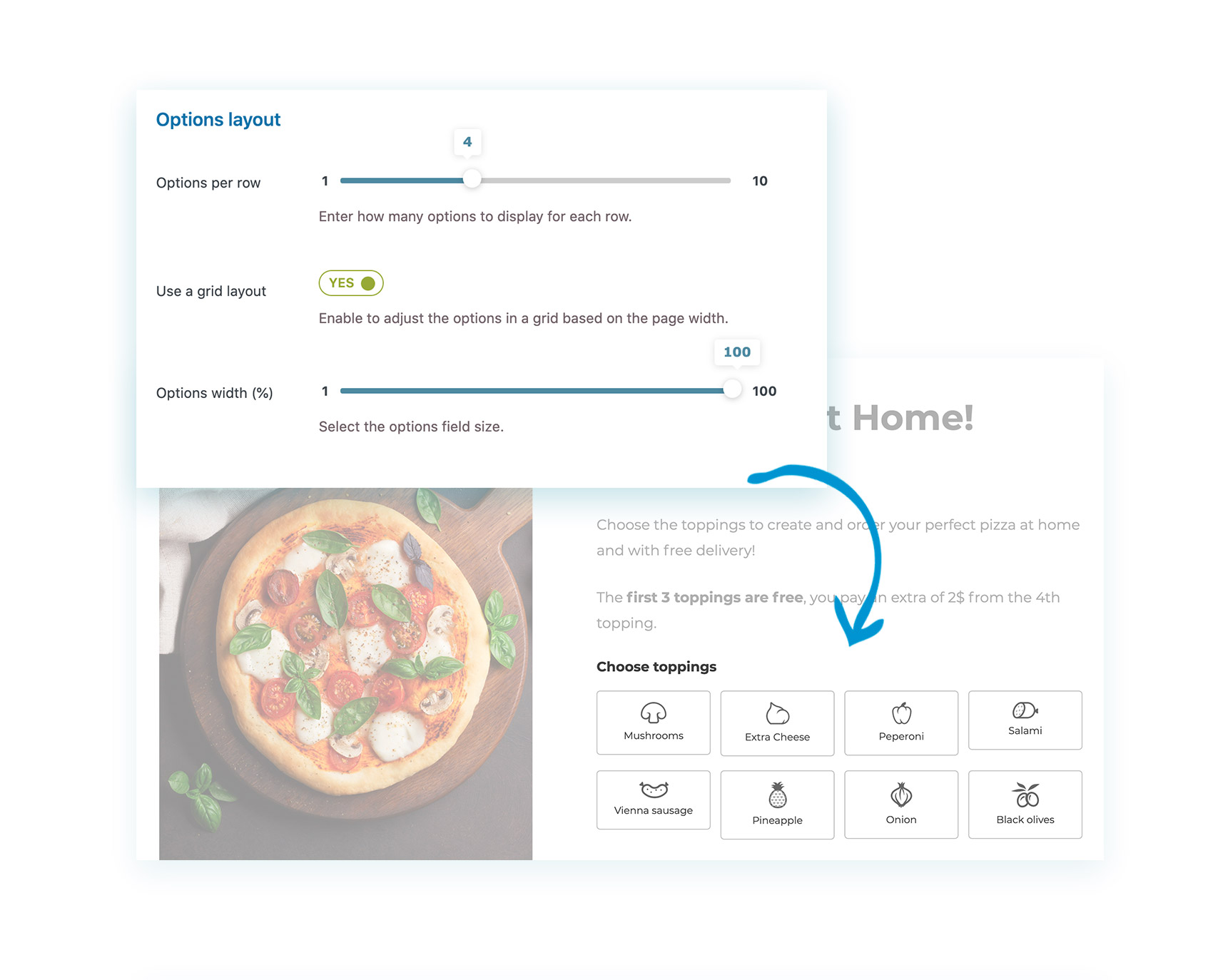 If you want your options to all have the same width, you only need to enable the option "Grid" and define the width as a percentage. This value will be evenly applied to all the options.

6- Options to insert titles, texts, and separate options graphically
From version 2.x, in addition to the options that users can select to configure the product, we have also added some features to let you insert titles, texts, white spaces, and separators between two options or blocks of options.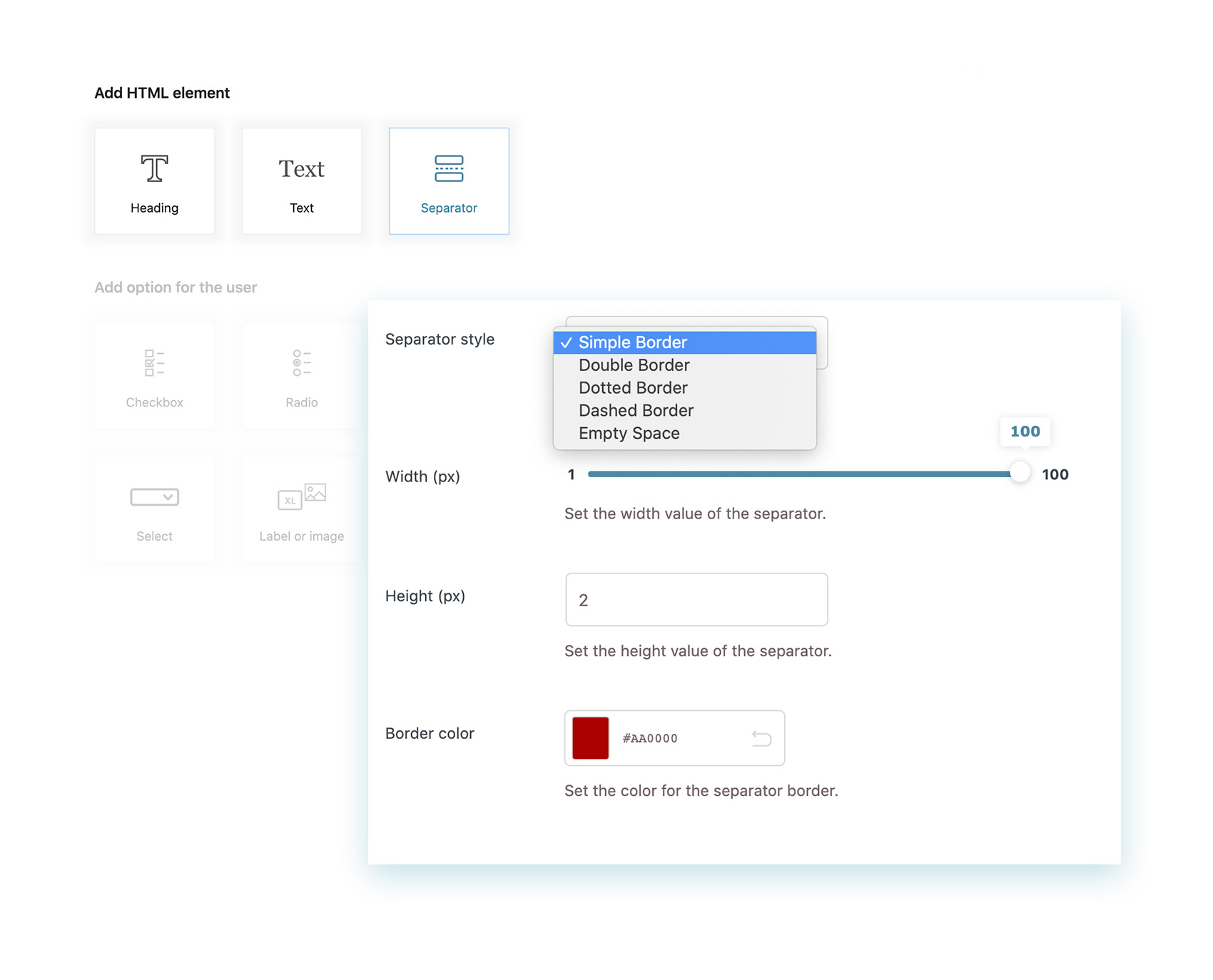 7- New "product" option type
With this update, we have implemented a feature frequently requested by those already using the plugin: the option type "product" through which you can insert and suggest other products of your shop as "linked options".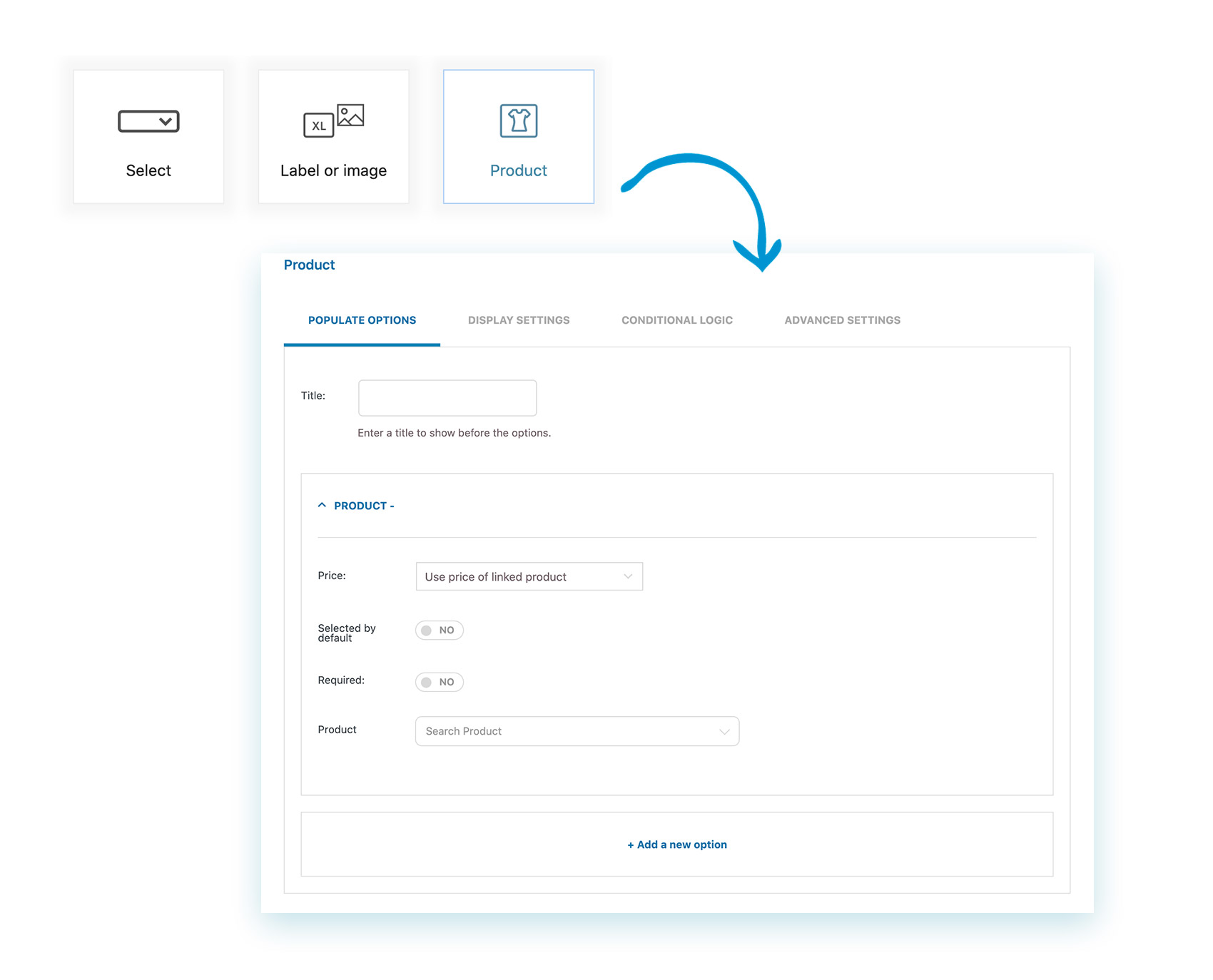 This is an interesting option that allows building an upsell strategy and promote products linked to the one viewed by the users by offering them as "additional or suggested options".
You can use the same option to sell product "bundles" or let users set up their product, such as a computer.
You will only need to create a "computer" base product with the price set to zero and insert all the options that users can choose to configure it: processor, motherboard, data storage, etc.
Conclusions
These are only some among all news that would be hard to list in this article.
This is why we suggest taking a look at the new live demo of YITH WooCommerce Product Add-ons & Extra Options 2.0. You will find nine sample products configured with the different options available in the plugin. Don't forget to click on the "Launch admin demo" button to access the admin panel and test the usability of the new interface!
For more details and the complete list of features of what we consider another flagship of our catalog, visit the page of the plugin YITH WooCommerce Add-ons & Extra options.