Haz tu tienda lo más completa posible y mejora la satisfacción de los clientes
Cuanta más información proporciones, más contentos estarán tus clientes con tu servicio y, ¿qué es más útil que saber exactamente cómo te queda un vestido ajustado si no puedes probarlo antes de comprarlo? Una tabla detallada con toda la información de tamaños es lo que necesitas para completar tu tienda en línea y evitar malentendidos durante una venta.
La razón principal de la insatisfacción de los clientes con los pedidos en línea es el incumplimiento de sus expectativas. Y tal vez esto no depende de ti ni de ellos, es solo que cada fábrica de ropa tiene sus propios estándares para los tamaños y difieren entre sí.
Pero el problema que tienes que enfrentar es que tus clientes están decepcionados y se quejan de algo que no es tu culpa. La solución es informarles por adelantado acerca de las medidas reales para que la probabilidad de malentendidos disminuya realmente.
Es por eso que hemos creado YITH Product Size Charts for WooCommerce, un plugin para resolver este tipo de problemas y que te permite brindar a los clientes toda la información necesaria antes de la compra. Un doble beneficio para ambos: están satisfechos y no se quejan de tallas incorrectas, lo que puede convertirse en una pérdida de tiempo y clientes.
Y hay más: puedes usarlo no solo para la ropa, sino para cualquier tipo de producto que requiera que la información adicional se muestre claramente en tablas o gráficos.
Versión:

1.26.0

Publicada:

2023-09-14

Versión mínima de PHP:

7.0

Requiere:

WordPress 6.1

and WooCommerce 7.9

Compatible hasta:

WordPress 6.3.x

and WooCommerce 8.1.x

Plugins multidioma compatibles:

WPML, Loco Translate

Traducción lista:

SÍ

Idiomas 100% garantizados por YITH:

English, Italian, Spanish

Idiomas proporcionados por usuarios:

Dutch(100%)

Compatible con:

Tema YITH Proteo. Todos los plugins de YITH

Cumple con RGPD:

No aplicable
CON
YITH PRODUCT SIZE CHARTS

PUEDES:
Asignar más de una tabla de talla a cada producto
Y añadirlas directamente desde la página del producto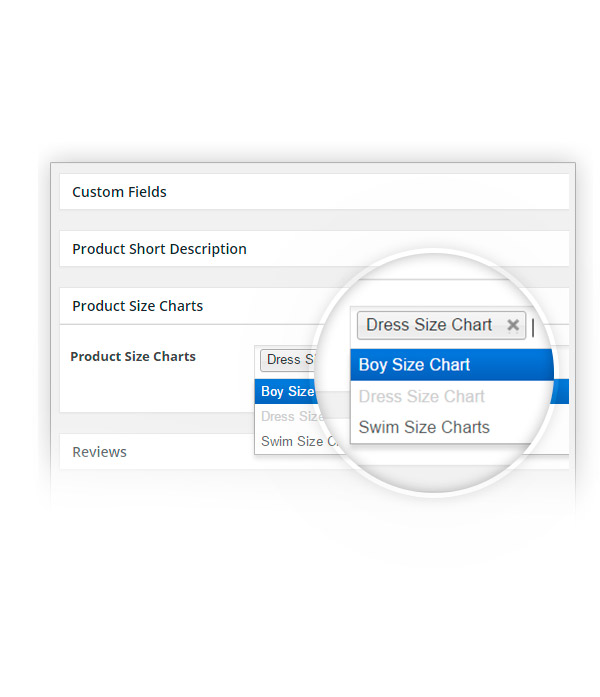 Elegir el modo de pantalla que prefieras
Pestaña de WooCommerce, ventana modal o ventana emergente con pestañas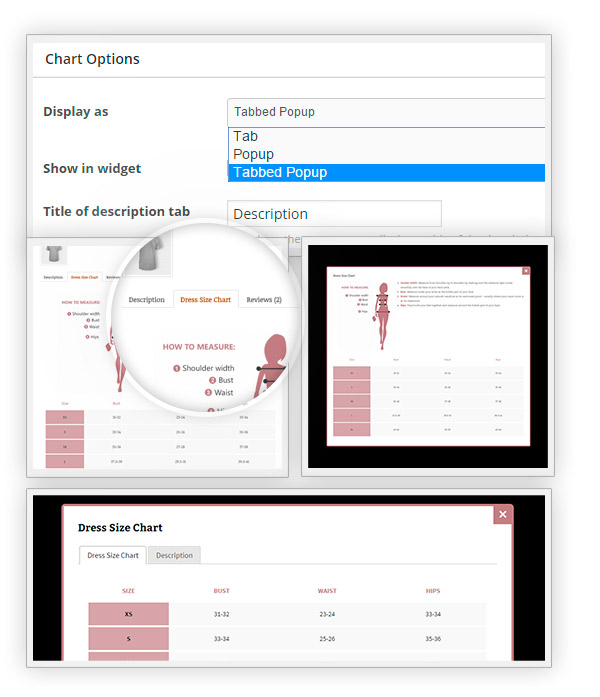 Personalizar los botones de la ventana emergente
Asignándoles los colores y el estilo que prefieras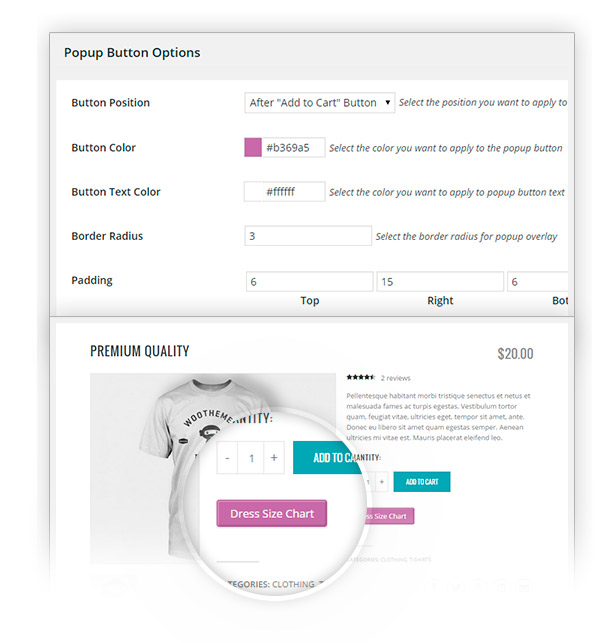 Elegir el estilo que prefieras para la ventana emergente de tu tabla
Color, efecto de apertura y diseño gráfico entre los estilos premium incluidos en el plugin<br />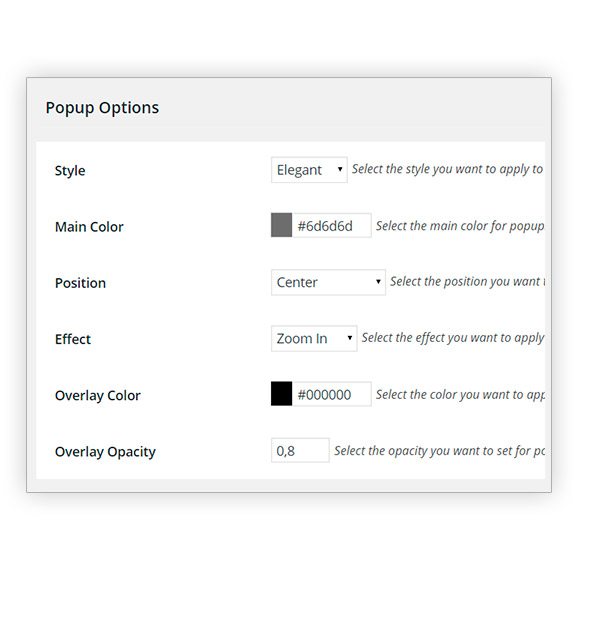 Elegir el estilo para tus tablas
Utilizando una de las plantillas premium disponibles o la predeterminada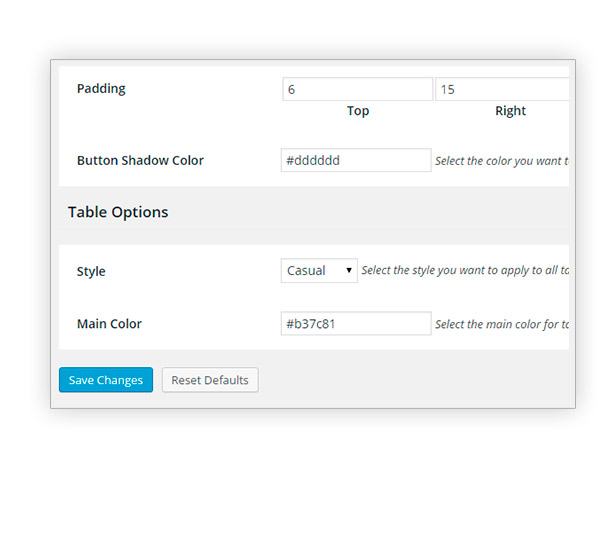 Asignar una o más tablas a las categorías del producto
O a todos los productos en tu tienda. ¡Rápido y fácil!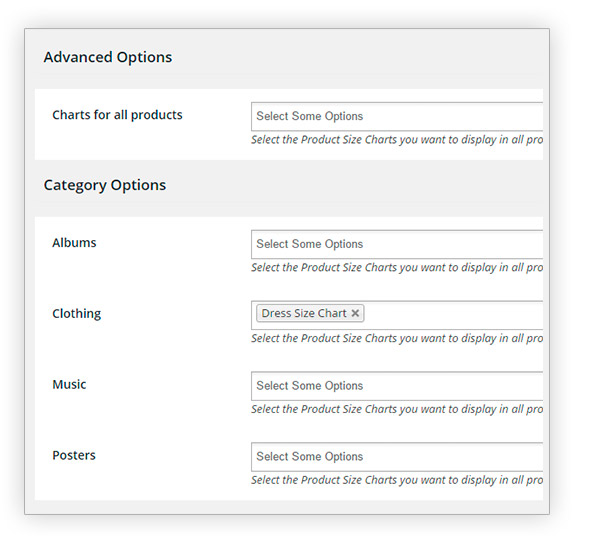 Asignar tus tablas de talla a más productos a la vez
En pocos pasos, utilizando la herramienta de edición masiva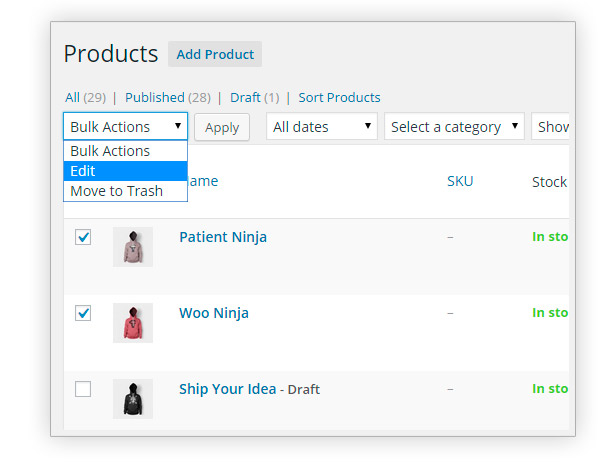 Mostrar tus tablas de talla en las barras laterales de tu tienda
Utilizando el widget "YITH Product Size Charts"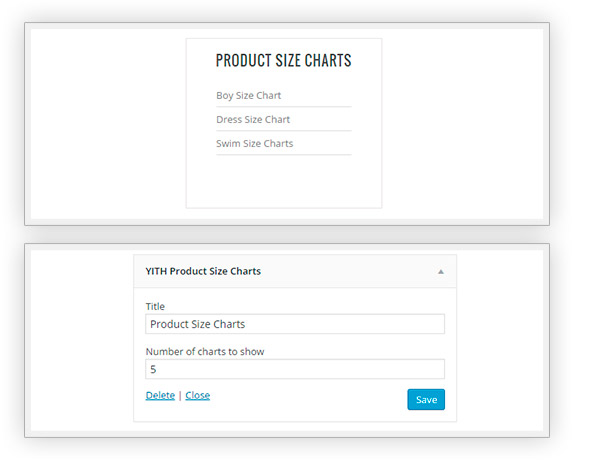 Añadir tus tablas de talla rápida y fácilmente
Con shortcodes, usando código PHP y el editor tinyMCE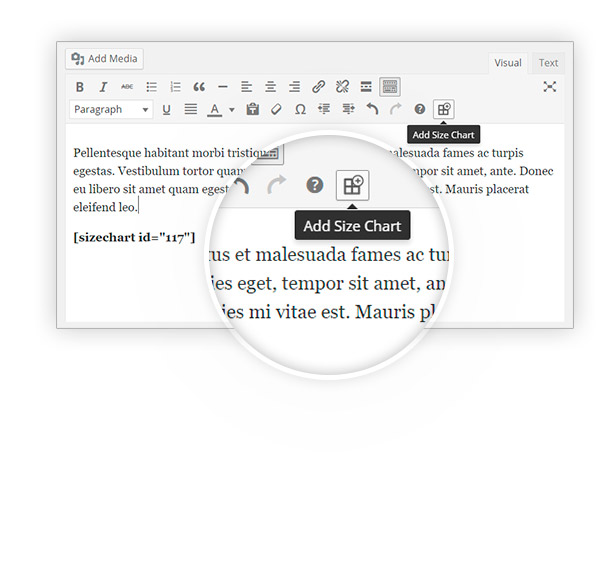 Clasificar pestañas libremente
Elige la posición y añade el contenido de la página del producto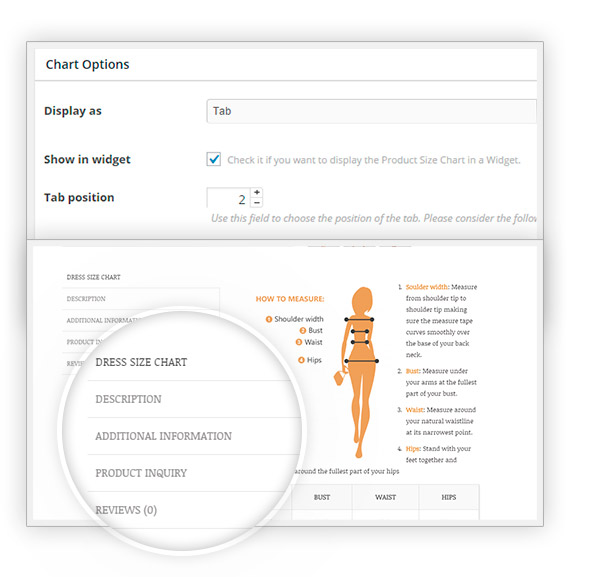 Aprovechar la compatibilidad con WPML
Puedes traducir el plugin fácilmente con la potente herramienta de WPML