Rendi il tuo negozio più completo possibile e migliora la soddisfazione dei clienti
Quante più informazioni fornisci ai tuoi clienti, tanto più saranno soddisfatti del servizio che offri loro e cosa c'è di più utile che sapere esattamente come ti starà un vestito aderente se non puoi provarlo prima di acquistarlo? Una tabella dettagliata con tutte le informazioni sulle taglie e le misure è ciò che ti serve per rendere più completo il tuo shop ed evitare incomprensioni durante la vendita.
Il principale motivo di insoddisfazione dei clienti per quanto riguarda ordini online è dato dall'aver disatteso le loro aspettative. E probabilmente questo non dipende né da te né da loro, è solo che ogni industria di abbigliamento ha i propri standard per le taglie e spesso capita che questi differiscano gli uni dagli altri.
Ma il problema che devi affrontare è che i tuoi clienti sono contrariati e si lamentano con te di qualcosa di cui non hai colpa. La soluzione è informarli in anticipo sulle effettive misure in modo da ridurre notevolmente la probabilità di fraintendimenti.
Per questo motivo abbiamo creato YITH Product Size Charts for WooCommerce, un plugin che mira a risolvere questo tipo di problemi e che ti permette di fornire tutte le informazioni necessarie ai tuoi clienti prima dell'acquisto. Un duplice beneficio per entrambi: i tuoi clienti saranno soddisfatti e a te non arriveranno lamentele a causa di taglie sbagliate che potranno trasformarsi in perdita di tempo e di clienti.
E c'è di più: puoi usare questo plugin non solo per i capi di abbigliamento, ma anche per ogni tipo di prodotto che richiede informazioni aggiuntive da mostrare con chiarezza in una tabella.
Versione:

1.26.0

Rilasciata il:

2023-09-14

Versione minima di PHP:

7.0

Requisiti minimi:

WordPress 6.1

and WooCommerce 7.9

Compatibile con:

WordPress 6.3.x

and WooCommerce 8.1.x

Plugin multilingua supportati:

WPML, Loco Translate

File di lingua inclusi:

SÌ

Lingue garantite al 100% da YITH:

English, Italian, Spanish

Traduzioni degli utenti:

Dutch(100%)

Supporta:

Il tema YITH Proteo. Tutti i plugin YITH.

Conforme al GDPR:

Non applicabile a questo prodotto
CON
YITH PRODUCT SIZE CHARTS

PUOI:
Assegnare una o più tabelle a ciascun prodotto
Aggiungendole direttamente dalla pagina prodotto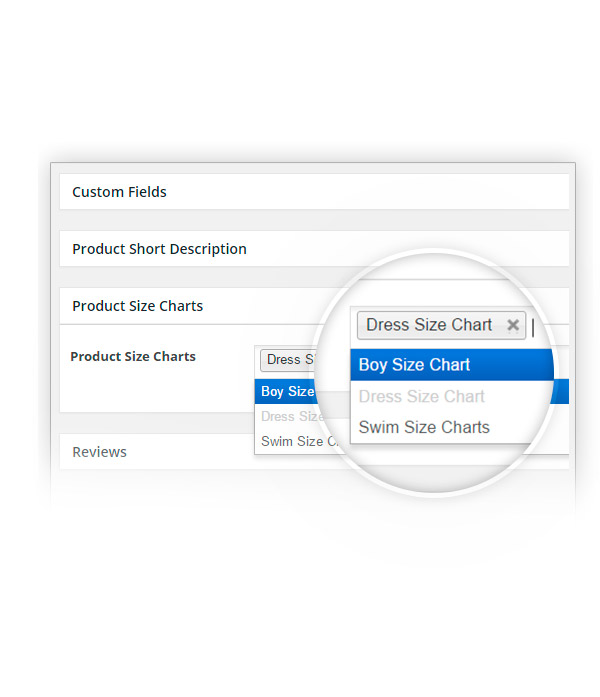 Scegliere la modalità di visualizzazione che preferisci
Tab WooCommerce, finestra modale singola o con più schede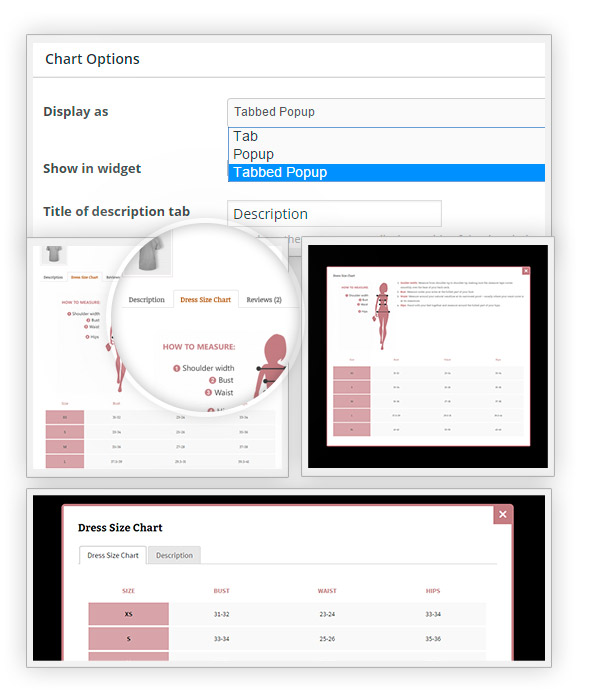 Personalizzare i pulsanti del popup
Assegnandogli i colori e lo stile che preferisci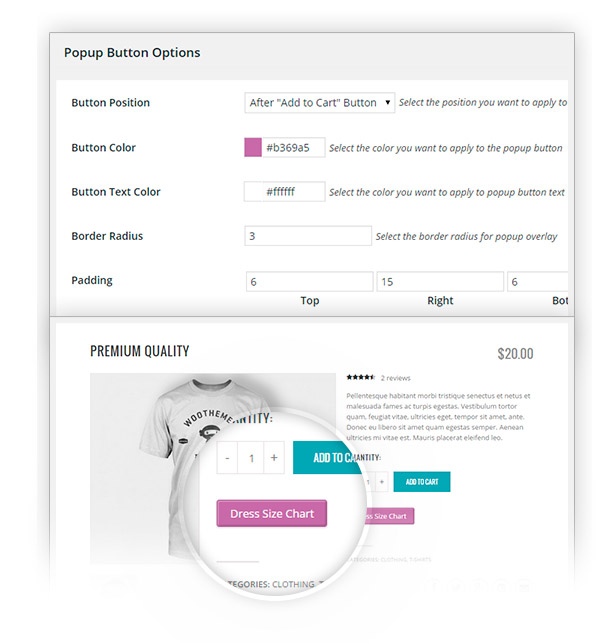 Scegliere lo stile che preferisci per il popup
Colore, effetto di apertura e stile grafico tra i layout inclusi nel plugin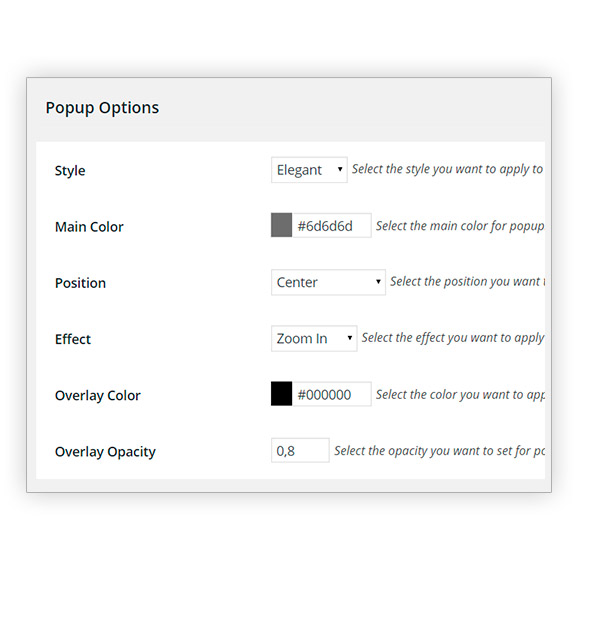 Scegliere lo stile per le tue tabelle
Utilizzando uno dei template disponibili o quello predefinito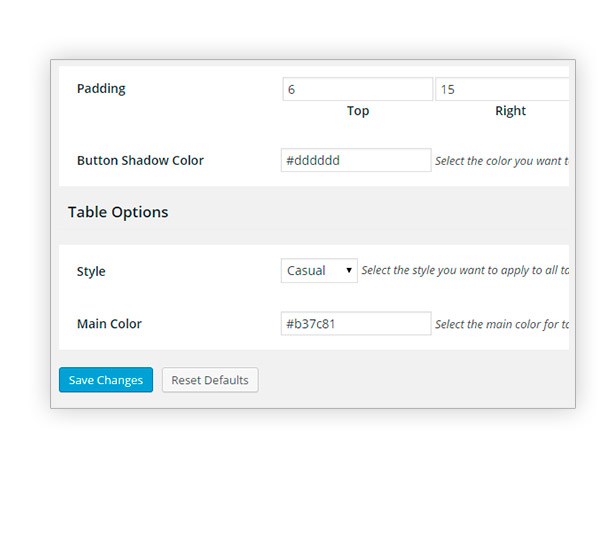 Assegnare una o più tabelle alle categorie di prodotto
O a tutti i prodotti del tuo negozio. Semplice e rapido!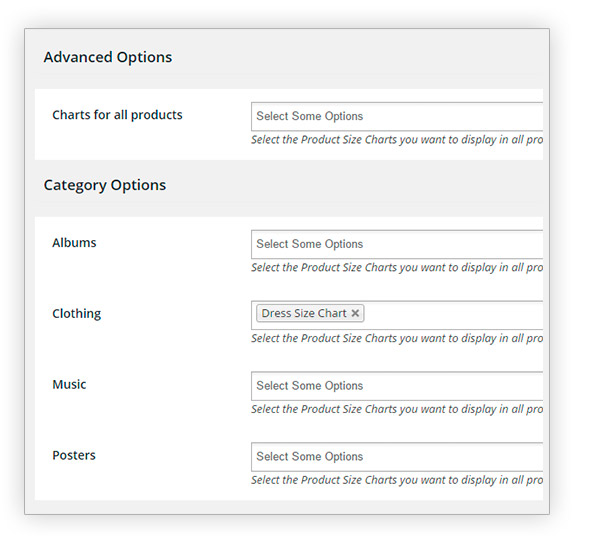 Assegnare le tue tabelle a più prodotti contemporaneamente
Con poche semplici mosse utilizzando lo strumento di modifica di massa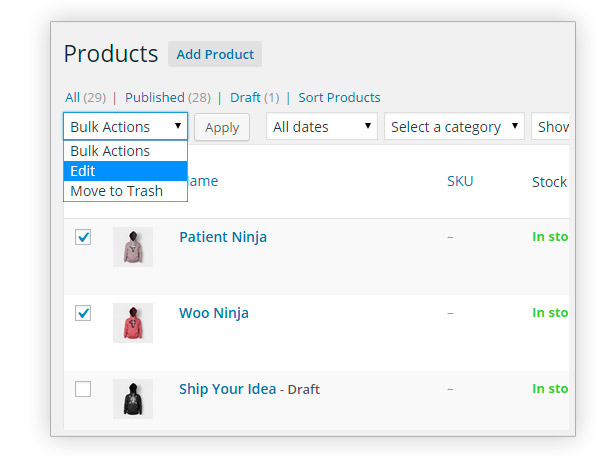 Mostrare le tue tabelle nelle sidebar del tuo negozio
Utilizzando il widget "YITH Product Size Charts"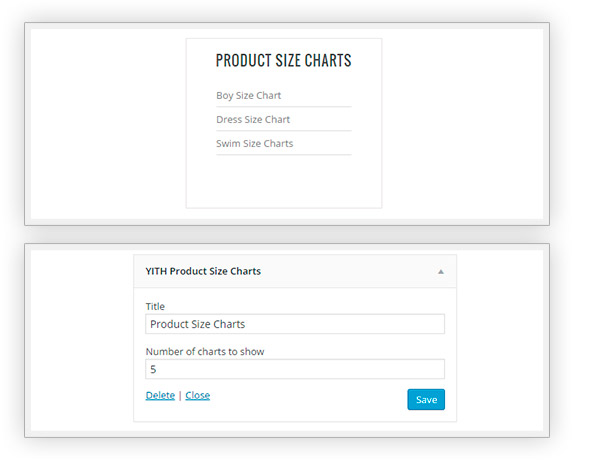 Aggiungere le tabelle in modo semplice e rapido
Con shortcode, codice PHP e con l'editor tinyMCE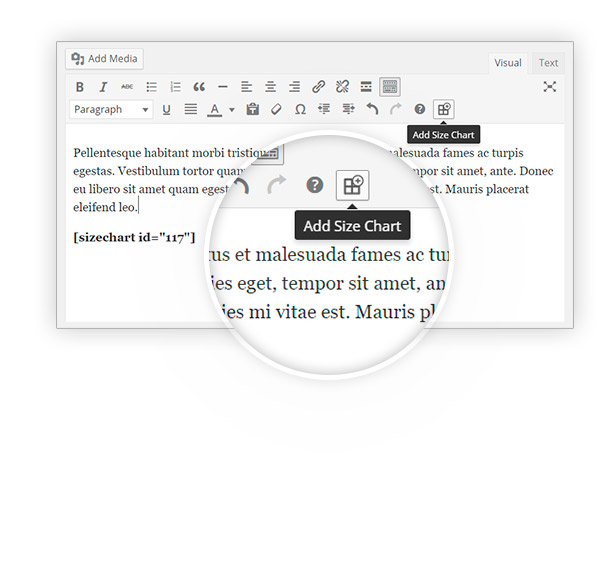 Ordinare le tab liberamente
Scegli la posizione e disponi i contenuti della tua pagina prodotto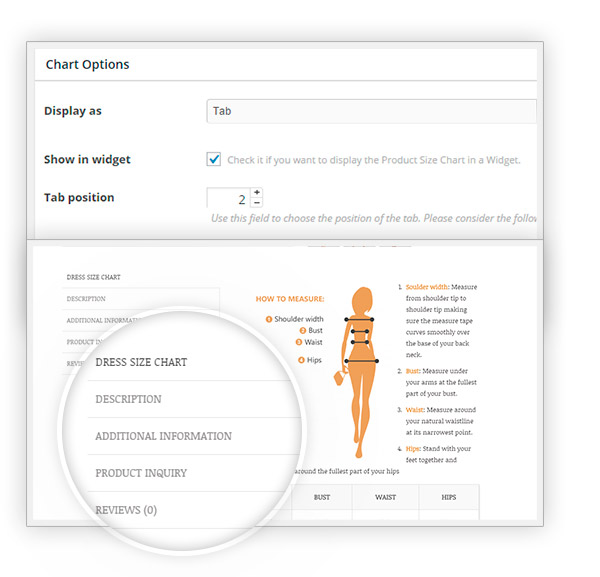 Approfittare della compatibilità con WPML
Puoi facilmente tradurre il plugin con il potente strumento per siti multilingua