Reduce el tiempo de compra a la mitad y hazlo todo más fácil y rápido
La utilidad enseña que cuantos menos clics necesites para obtener un resultado en un sitio, mejor será la experiencia del usuario. Piensa en todos esos casos en los que has añadido tu información personal varias veces, al igual que para la información de pago: escribir, una y otra vez todos esos números puede ser agotador.
YITH WooCommerce One-Click Checkout puede ayudarte: con un simple botón la compra se completará de inmediato.
Cada vez que realizamos una compra en un sitio web, éste solicita una confirmación de nuestra información de facturación y, a veces, incluso nos obliga a escribirla nuevamente. Esto significa que tenemos que buscar nuestra tarjeta de crédito, o nuestra cuenta de Paypal, para completar finalmente la compra. Un proceso definitivamente largo, que no solo es una pérdida de tiempo para tus clientes, sino que también aumenta las posibilidades de cometer un error.
Esta es la razón por la cual YITH WooCommerce One-Click Checkout es una solución ganadora: una vez que la información de facturación de tus clientes se guarde durante su registro, podrán usar un simple botón para comprar inmediatamente lo que deseen. Exactamente, un simple clic y la compra se completará, sin ningún otro paso o pérdida de tiempo. Una sola acción para llegar al resultado final: ¡el sueño de cada cliente!
Versión:

1.31.0

Publicada:

2023-09-18

Versión mínima de PHP:

7.0

Requiere:

WordPress 6.1

and WooCommerce 7.9

Compatible hasta:

WordPress 6.3.x

and WooCommerce 8.1.x

Plugins multidioma compatibles:

WPML, Loco Translate

Traducción lista:

SÍ

Idiomas 100% garantizados por YITH:

English, Italian, Spanish

Idiomas proporcionados por usuarios:

French (100%), Dutch (100%)

Compatible con:

Tema YITH Proteo. Todos los plugins de YITH excepto: YITH Composite Products for WooCommerce, YITH WooCommerce Surveys, YITH WooCommerce Delivery Date

Cumple con RGPD:

No aplicable
CON
YITH ONE-CLICK CHECKOUT

PUEDES:
Mostrar el botón después de la primera compra
De esta manera, los usuarios ya han añadido todos sus detalles y podrán completar la compra inmediatamente.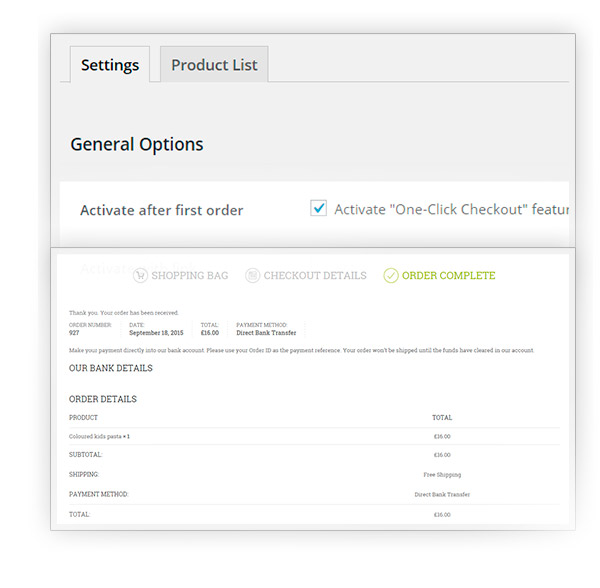 Añadir el botón en la página de la tienda
Justo delante de sus ojos, en la página principal de tu tienda online.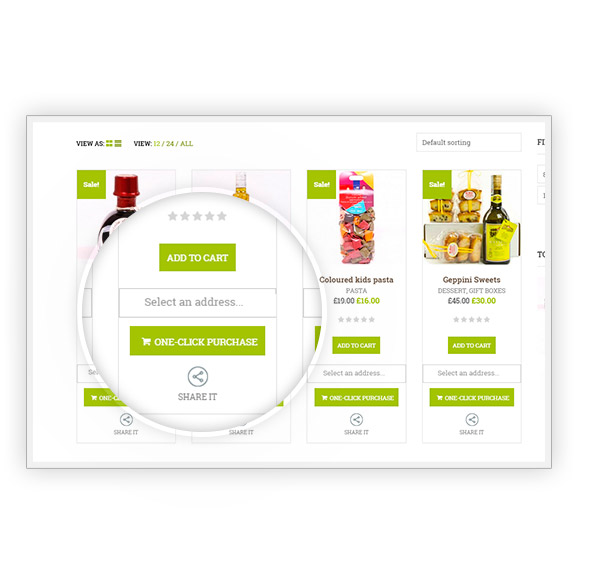 Excluir productos del comportamiento del plugin
Ocultar el botón en productos específicos, o mostrarlo solamente en los productos seleccionados.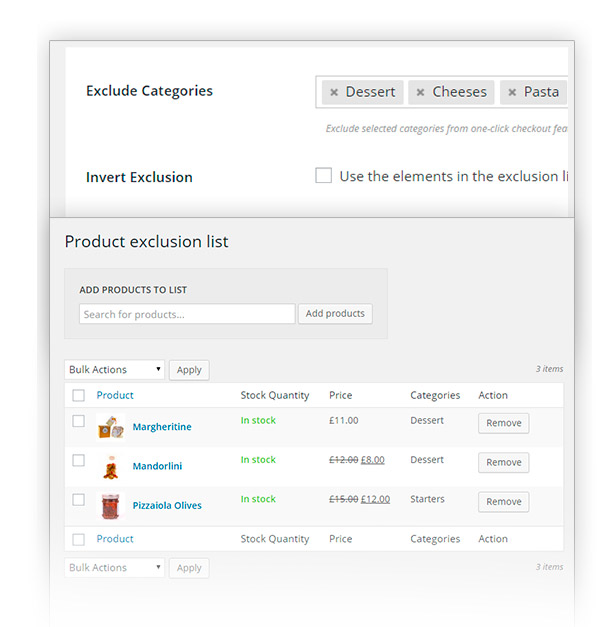 Redirigir a los usuarios a la página que quieras
Selecciona la página de agradecimiento, la página de pago, o cualquier otra página de tu sitio.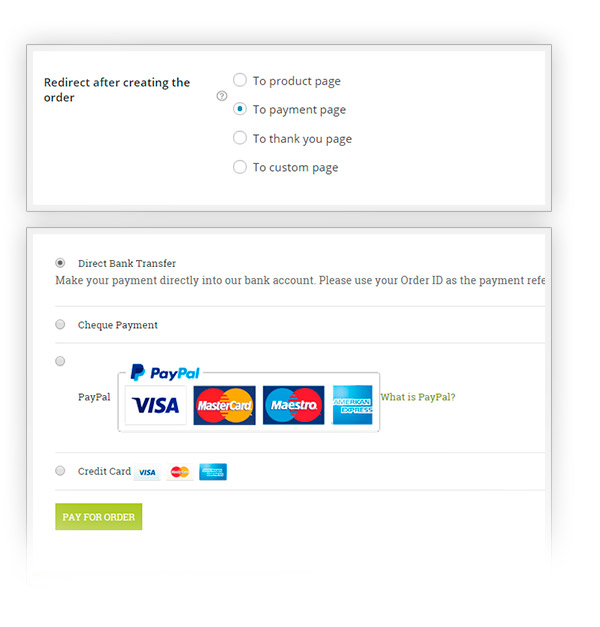 Permitir la selección entre más direcciones de envío
Para permitir a tus usuarios seleccionar la que prefieran.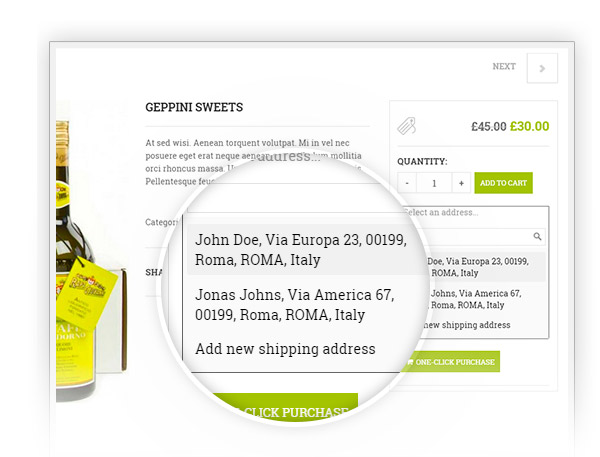 Integrar el sistema de pago Stripe
Para poder completar el pedido y la orden de compra fácil y rápidamente.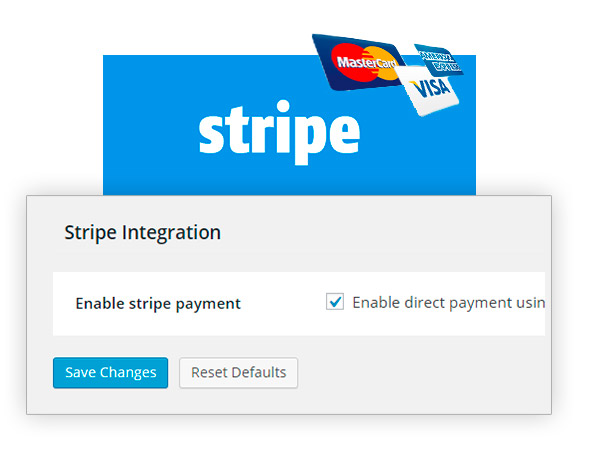 Aprovechar la compatibilidad con WPML
Podrás traducir fácilmente el plugin la potente herramienta de WPML