Modifica il ruolo utente automaticamente quando si verificano determinati eventi
Questo è il business: ogni cliente è diverso dall'altro e conoscendo bene la tua politica dei prezzi e il tuo modo di gestirli, vorranno sempre di più e se non glielo concedi, si rivolgeranno ai tuoi concorrenti.
Quanti diversi tipi di clienti hai?
Alcuni di loro vogliono essere trattati diversamente dagli altri visto che acquistano molti prodotti al mese, altri vogliono essere privilegiati in quanto clienti di vecchia data e così via…
Ma come puoi eventualmente offrire privilegi ad ognuno dei tuoi clienti sapendo che ciascuno ha esigenze diverse?
Certamente, quando gestiamo un piccolo negozio, possiamo cambiare il ruolo utente accedendo alle opzioni di WooCommerce così da offrire effettivamente dei vantaggi che altri non hanno, ma quando questi clienti diventano 10, 20 o 100… questo tipo di modifica diventa troppo complessa per poter essere effettuata per ogni cliente.
La cosa più semplice da fare sarebbe poter offrire dei vantaggi a determinati utenti in modo automatico!
È proprio quello che fa il nostro YITH Automatic Role Changer for WooCommerce gestendo allo stesso tempo le tue necessità e quelle dei tuoi clienti.
Dopo averlo installato potrai ad esempio assegnare uno specifico ruolo utente a tutti coloro che acquistano un determinato prodotto o assegnare il ruolo VIP a chi supera una certa spesa in assoluto o in un determinato intervallo di tempo.
Riesci a capire quanto può essere potente questa strategia di marketing?
Questo plugin è predisposto anche per funzionare con plugin di abbonamenti, membership, sistemi a punti e via dicendo… Scopri tutte le funzionalità e le integrazioni con altri plugin.
Versione:

1.33.0

Rilasciata il:

2023-09-07

Versione minima di PHP:

7.0

Requisiti minimi:

WordPress 6.1

and WooCommerce 7.8

Compatibile con:

WordPress 6.3.x

and WooCommerce 8.1.x

Compatibilità con WPML:

SÌ

File di lingua inclusi:

SÌ

Lingue garantite al 100% da YITH:

English, Italian, Spanish

Traduzioni degli utenti:

Dutch (94%), French (94%), German (94%), Greek (94%)

Supporta:

Il tema YITH Proteo. Tutti i plugin YITH.
CON
YITH AUTOMATIC ROLE CHANGER

PUOI:
Creare un sistema automatico di assegnazione dei ruoli
Crea tutti i ruoli che desideri e scegli quali assegnare ai clienti dopo uno o più acquisti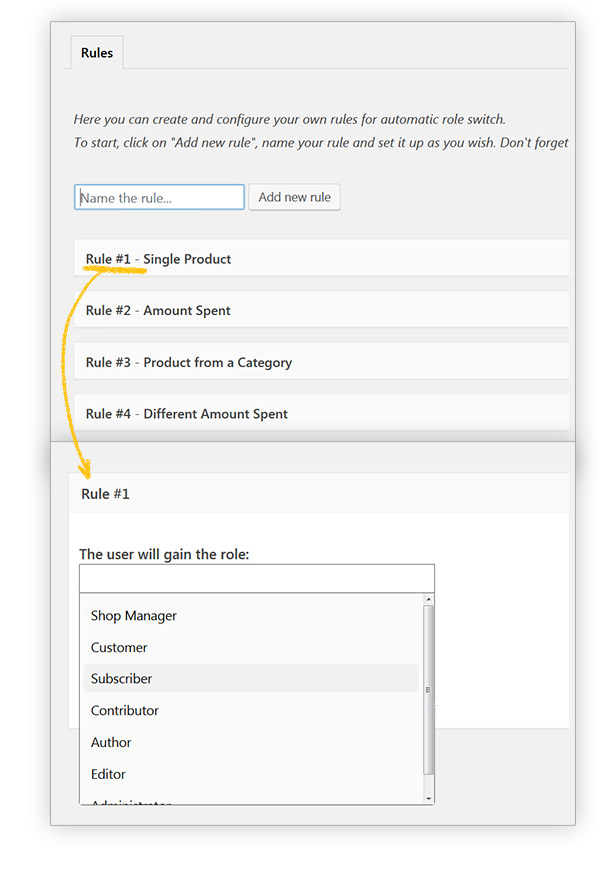 Scegliere cosa devono acquistare per ottenere un determinato ruolo
Scegli se assegnare un ruolo dopo l'acquisto di un determinato prodotto o di un prodotto di una determinata categoria o tag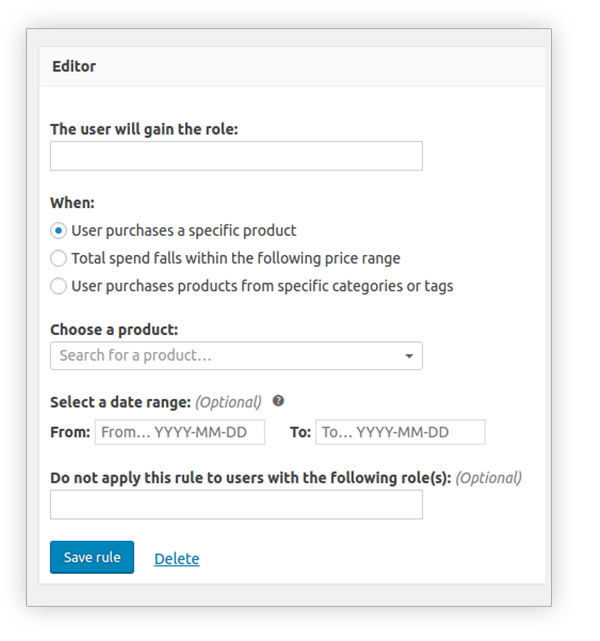 Impostare l'ammontare dell'ordine necessario per ottenere un determinato ruolo
Stabilendo un importo minimo e massimo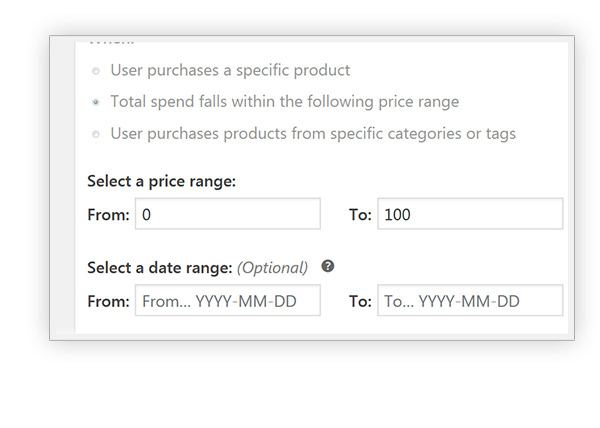 Impostare un limite temporale per ogni regola
Scegli il giorno di inizio e/o fine per creare offerte a tempo. Oltre questi termini i ruoli non verranno più assegnati o saranno rimossi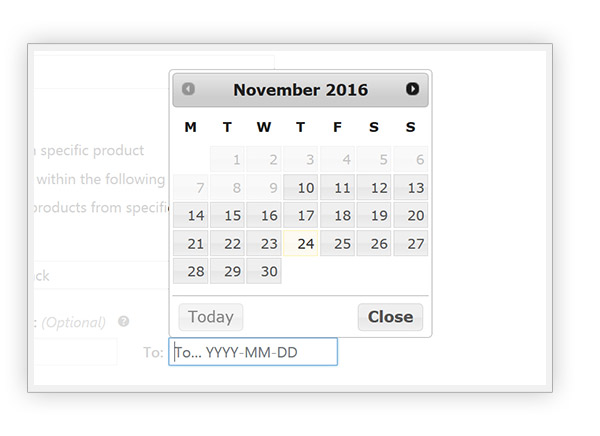 Evitare di applicare un ruolo nel modo errato
Specificando i ruoli utente ai quali non vuoi applicare le regole configurate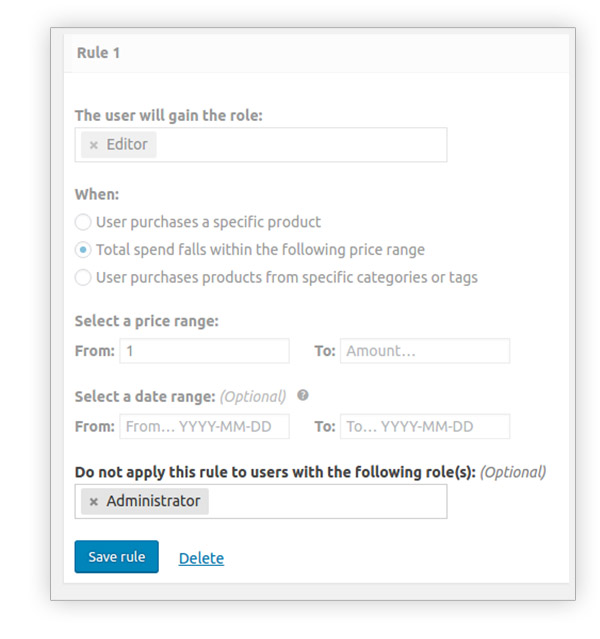 Rimanere aggiornato sui ruoli ottenuti dai tuoi clienti
Sia gli amministratori che i clienti riceveranno un'email di notifica ogni volta che sarà assegnato un nuovo ruolo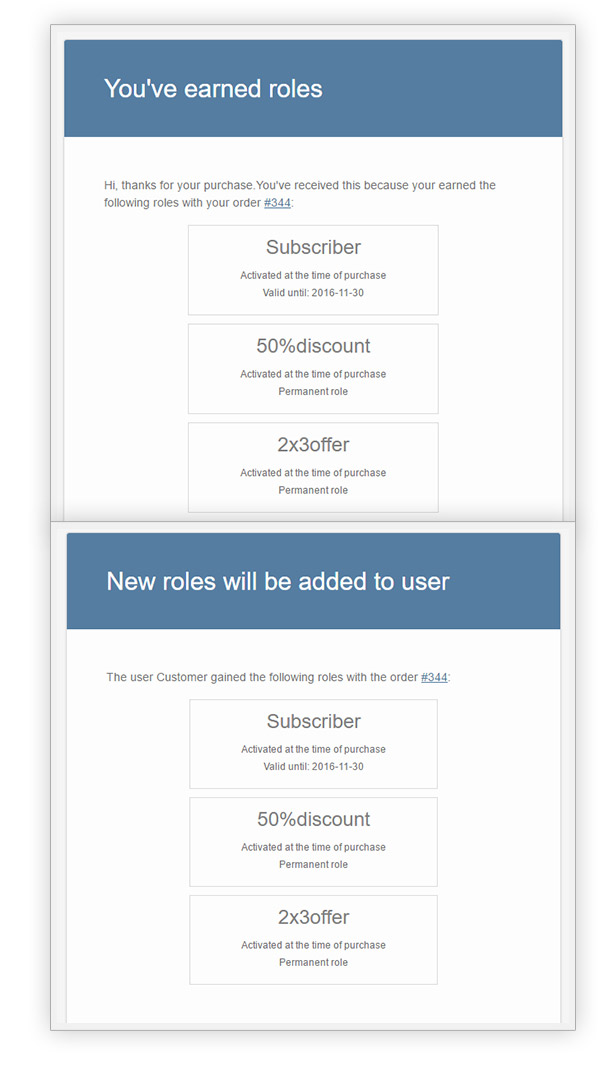 Individuare facilmente gli ordini che includono l'attribuzione di un ruolo
Gli ordini con le attribuzioni di ruolo sono contrassegnati da un'icona personalizzata nella pagina "Ordini" e una nota nella relativa pagina dell'ordine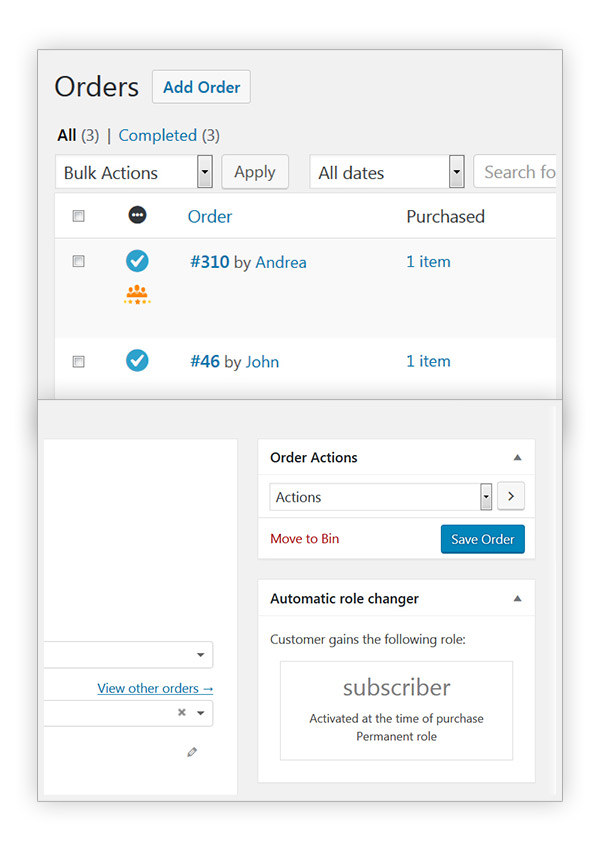 Utilizza i ruoli creati con il plugin Members
Estendendo le funzionalità del plugin ad altri ruoli oltre a quelli predefiniti di WordPress e WooCommerce
Modifica il ruolo automaticamente
Se sono soddisfatte le condizioni, il ruolo verrà modificato in automatico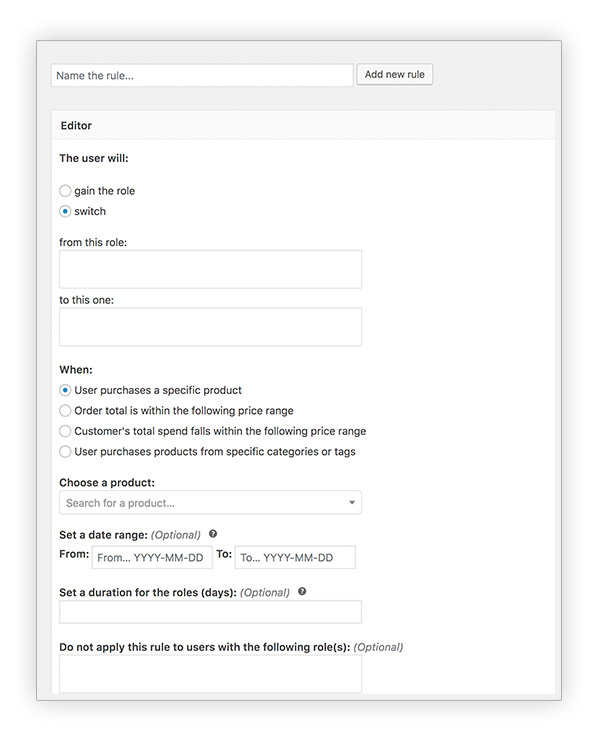 Approfittare della compatibilità con WPML
Puoi facilmente tradurre il plugin con il potente plugin per siti multi-lingua