Pubblicizza i tuoi prodotti con il miglior contenuto in evidenza con file di tipo audio o video
Tutti conosciamo i benefici di mostrare immagini al posto di un semplice testo descrittivo e lo stesso vale se utilizzi contenuti video o audio, soprattutto per quei prodotti come videogiochi, programmi per computer o musica, per cui un'immagine non è sufficiente.
Utilizzare un video per i tuoi prodotti invece che delle immagini si rivela molto utile per presentare meglio i tuoi articoli, ma soprattutto quando si tratta di prodotti digitali come programmi, videogiochi o simili, in cui un'immagine non riesce a mostrare al meglio i loro punti di forza.
E se vendi musica? Niente potrebbe offrire un'anteprima migliore del prodotto se non un file audio. E la maggior parte dei temi per e-commerce ti permettono di aggiungere soltanto immagini.
Ma non disperare, adesso tutto questo è possibile, ed è anche semplice, con YITH WooCommerce Featured Audio and Video Content, un plugin che ti permette di allegare un video o un file audio ai tuoi prodotti al posto dell'immagine in evidenza. Supporta i più comuni formati audio e video e puoi essere certo che il tuo negozio trarrà grandi vantaggi da questa funzionalità.
Non aspettare un minuto di più per provarlo!
Versione:

1.29.0

Rilasciata il:

2023-09-12

Versione minima di PHP:

7.0

Requisiti minimi:

WordPress 6.1

and WooCommerce 7.9

Compatibile con:

WordPress 6.3.x

and WooCommerce 8.1.x

Plugin multilingua supportati:

WPML

File di lingua inclusi:

SÌ

Lingue garantite al 100% da YITH:

English, Italian, Spanish

Traduzioni degli utenti:

German (100%), Dutch (100%)

Supporta:

Il tema YITH Proteo. Tutti i plugin YITH.

Temi di terzi supportati:

Flatsome

Conforme al GDPR:

Non applicabile a questo prodotto
CON
YITH FEATURED AUDIO & VIDEO CONTENT

PUOI:
Collegare le tracce di Soundcloud
Sfrutta la potente piattaforma di musica online per dare ritmo ai tuoi prodotti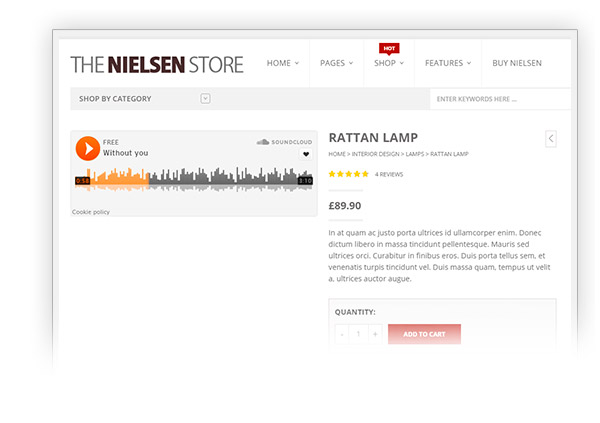 Creare la tua video gallery personalizzata
Carica il tuo video e non dipendere più dai servizi YouTube e Vimeo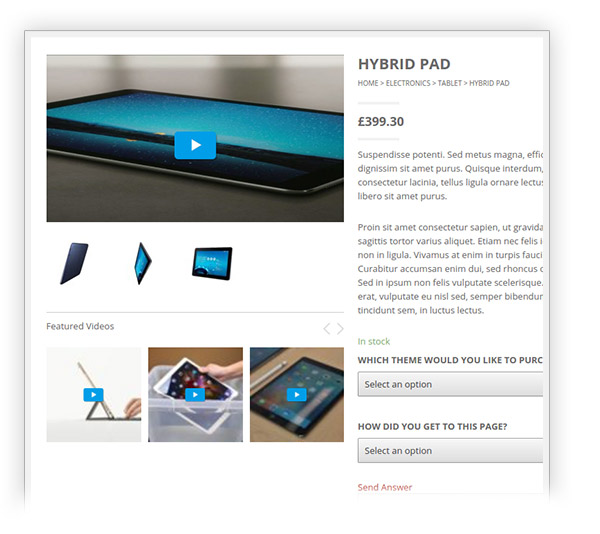 Gestire i video
Decidendo se aggiungere i controlli e permettere agli utenti di fermare i video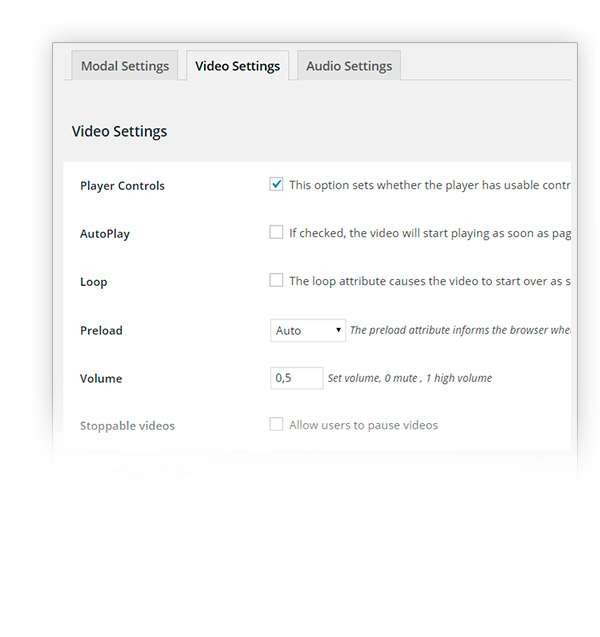 Mostrare i video in una finestra modale
Una scelta di stile comoda e semplice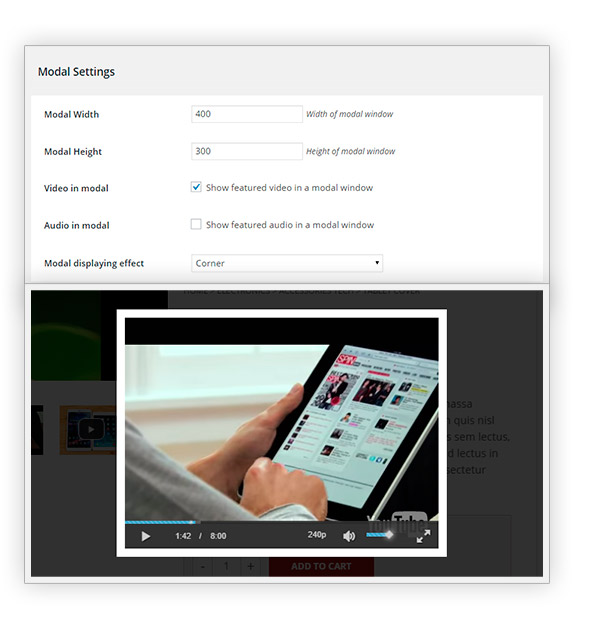 Personalizzare lo stile della barra di controllo
Cambia tutti i colori che vuoi in base alle tue esigenze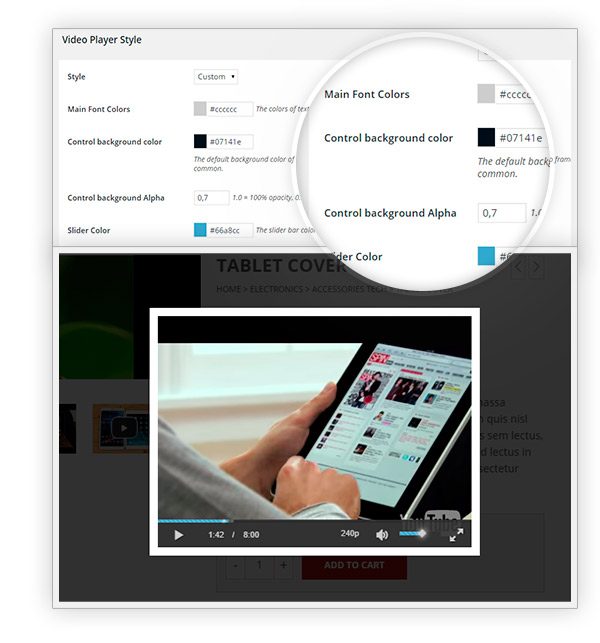 Personalizzare i contenuti dei prodotti variabili
Hai il totale controllo dei contenuti condivisi: cambia quelli dei prodotti variabili per un'esperienza unica!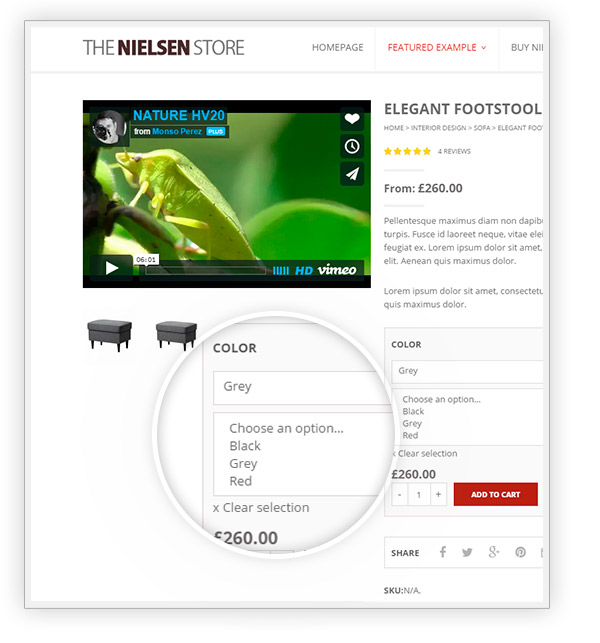 Mostrare i video dei prodotti nella barra laterale
La video gallery verrà mostrata in uno slider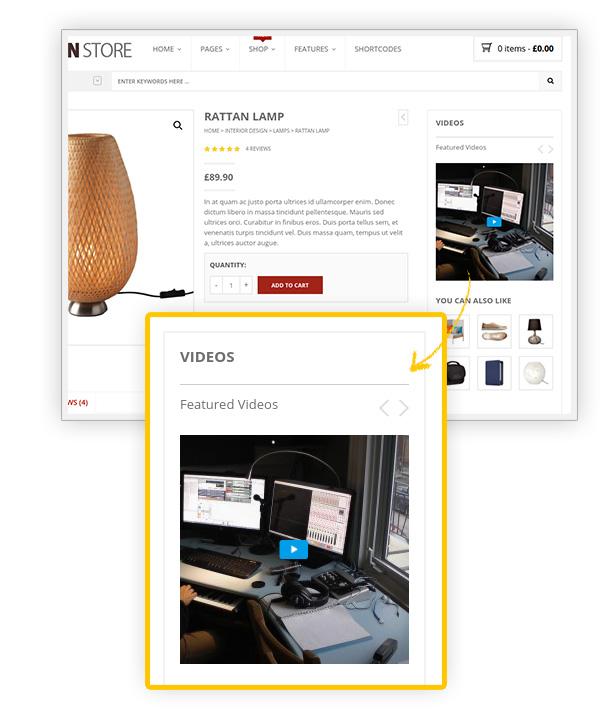 Approfittare della compatibilità con WPML
Puoi facilmente tradurre il plugin con il potente strumento per siti multilingua