SHOW THE PRODUCT CATEGORIES IN A CHARMING AND EFFICIENT WAY
The YITH WooCommerce Category Accordion plugin lets you create a widget with few clicks in order to list the categories of the products for sale in the sidebars of your e-commerce.
Thanks to the accordion feature, you will be able to show all categories and subcategories without visually weighing down the page, and making the navigation easier for your shop customers.
Following your needs, you can display how many products a category holds, hide the empty categories, decide to show by default the accordion closed or opened, and many more options.
Quick info
Requires:
WordPress 4.5 or higher
Compatible up to:
WordPress 5.0.x
Requires:
WooCommerce 3.3.x or higher
Compatible up to:
WooCommerce 3.5.x
Minimum PHP version:
5.6
Version:
1.0.26
Released:
2019-04-04
100% WPML Compatible:
yes
Translation ready:
yes
Languages:
Dutch, English, Italian, Spanish
Support to:

All YITH plugins
All YITH themes

Avada, Divi, Flatsome, Neighborhood, Storefront, X

GDPR Compliant:
UNNECESSARY
WITH
YITH CATEGORY ACCORDION

YOU CAN:
CHOOSE WHICH CATEGORIES TO DISPLAY
Setting a particular number or showing only the categories of a particular hierarchic level.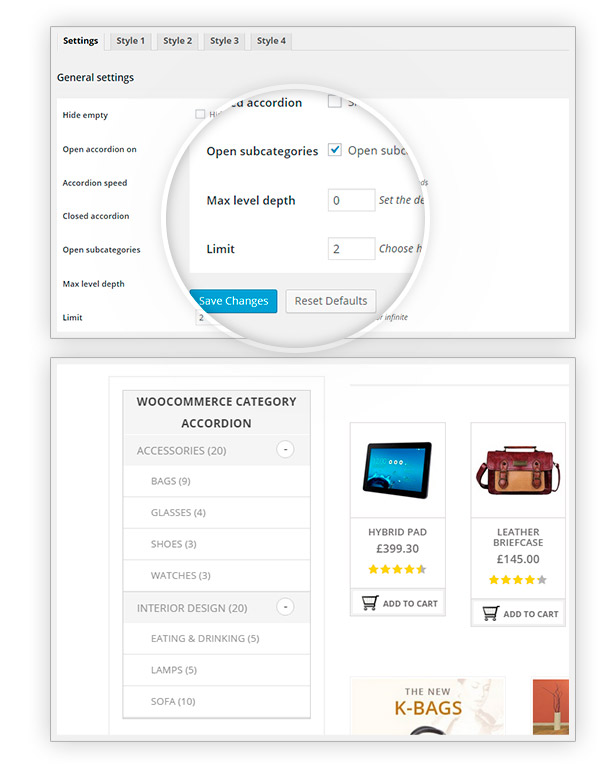 SHOW ALSO MENUS AND TAGS
You can select both customized menus or tags assigned to the products of your shop.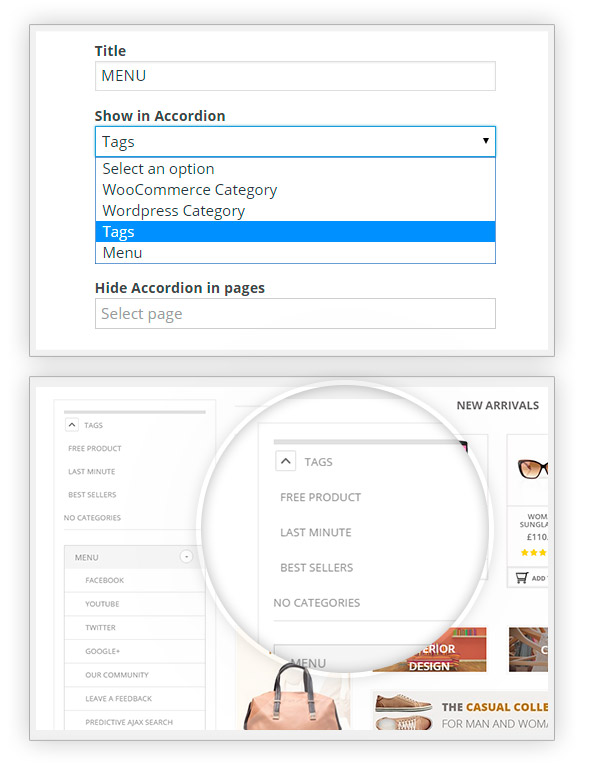 USE 4 DIFFERENT STYLES
In order to avoid modifying the code to change the graphics of widgets and shortcodes.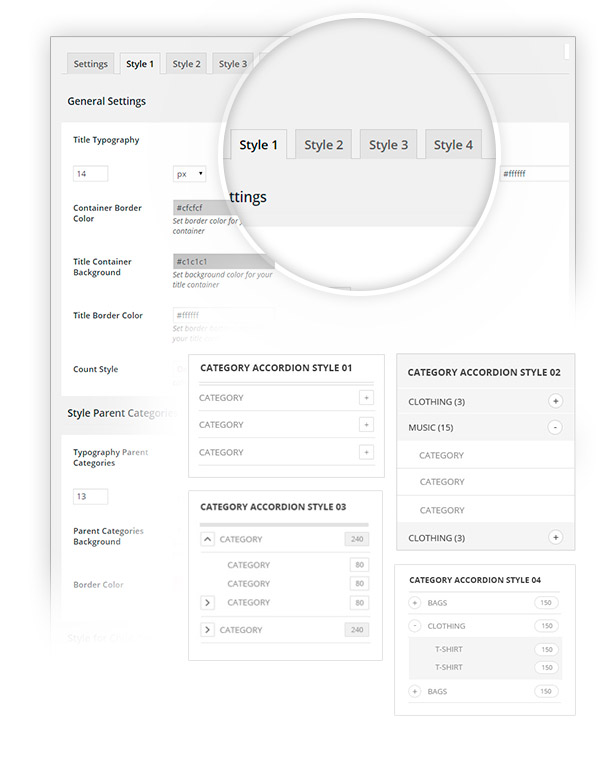 TAKE ADVANTAGE OF A SHORTCODE
Same features and options, but the shortcode will let you add accordions in every page of your site.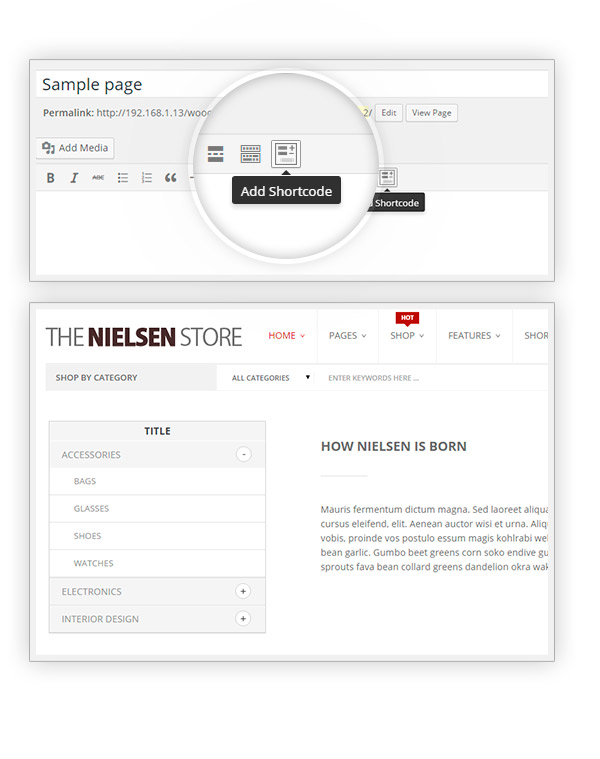 SORT CATEGORIES AS YOU LIKE
Three options to suit your needs: by ID, by name or by number of assigned elements.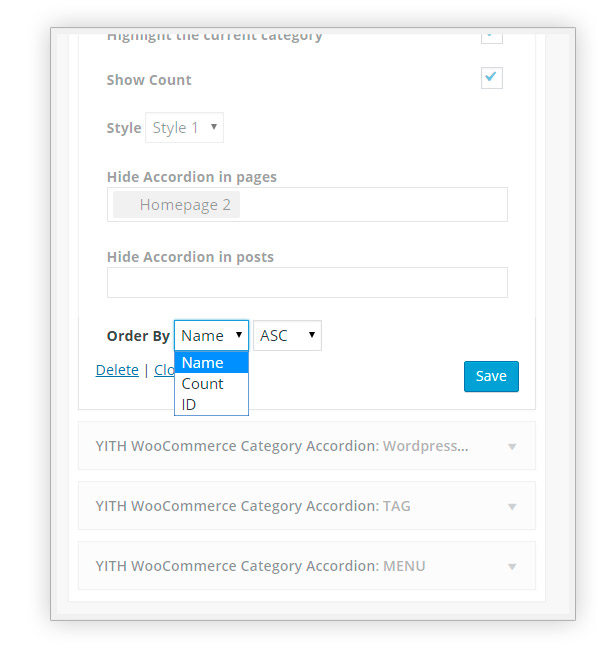 CHOOSE WHERE YOU WANT TO SHOW WIDGET AND SHORTCODE
You will be free to choose the pages or the posts in which you don't want them to appear; moreover, you can also hide al the categories with no elements assigned.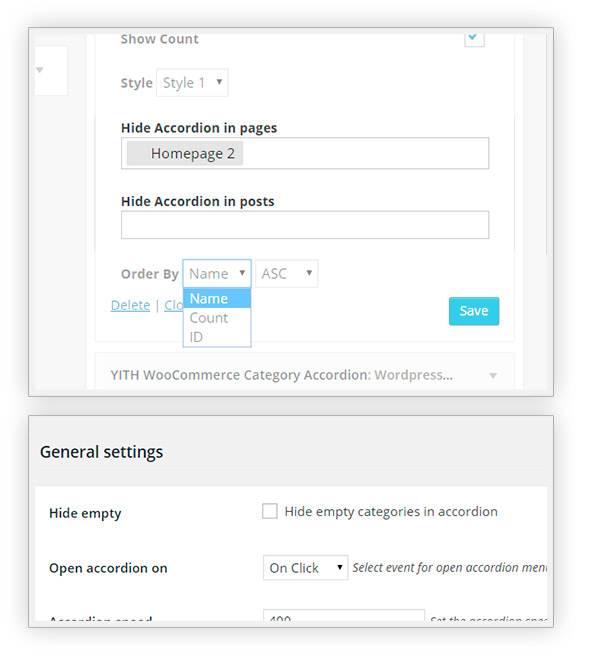 Take advantage of the wpml compatibility
You are free to easily translate the plugin with the powerful wpml tool