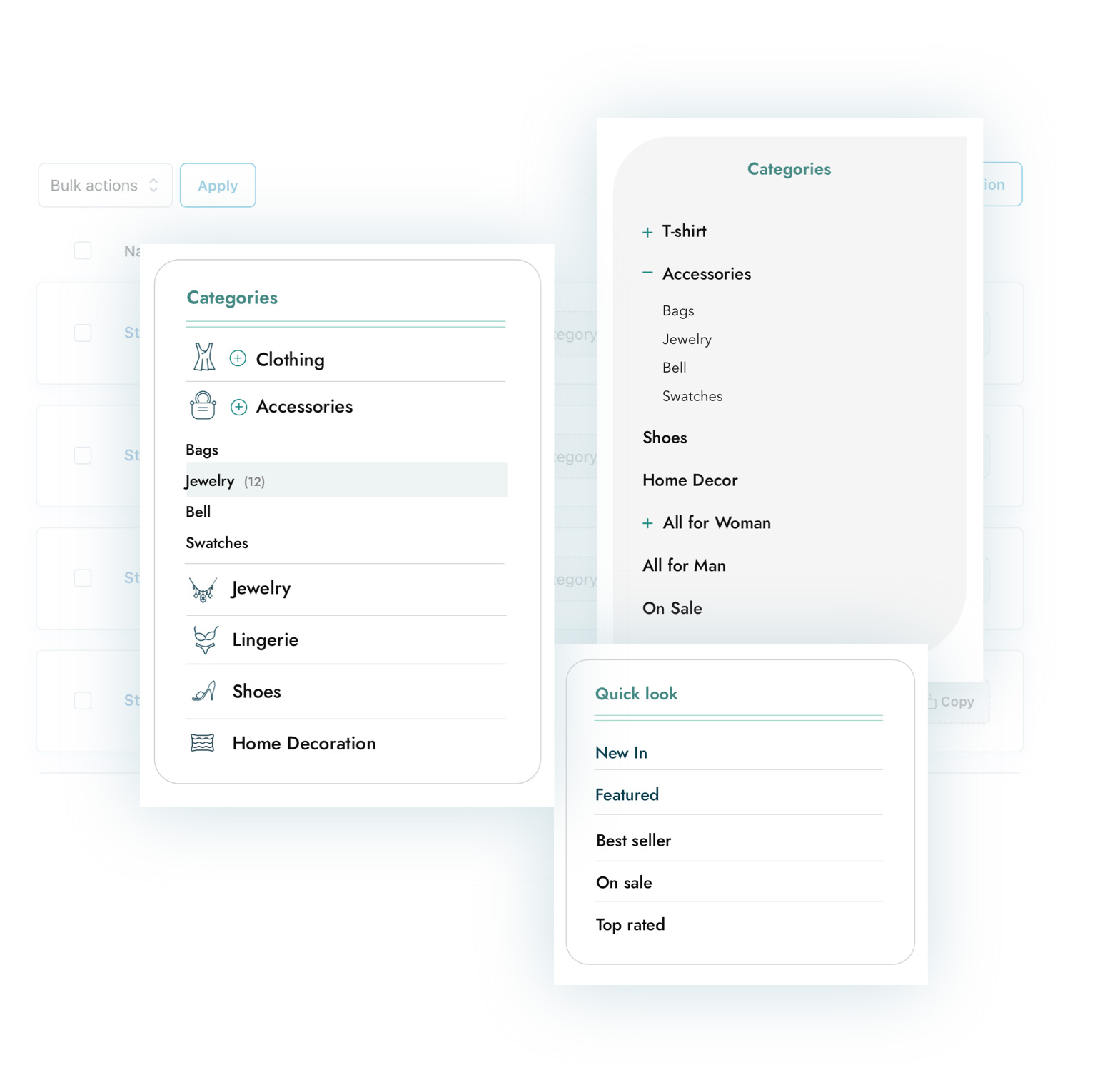 Show product categories with a modern, user-friendly solution
The list of product categories is one of the first things users look for when visiting an e-commerce store; it is, indeed, the quickest way to figure out what kind of products you sell or in which category they might find what they are looking for, and it's a very useful tool to easily navigate your store.
YITH WooCommerce Category Accordion allows you to show, wherever you want, a list of your product categories and, thus, improve the user experience of your e-commerce; a simple and powerful plugin that provides your users with a clear overview of the products available in your store.
Thanks to the accordions, you can show categories, subcategories, or tags and make navigation easier for users on your store.
Depending on your needs, you can show how many products are included in a category, hide empty categories, decide whether to show the menu closed or open when the page loads, and more!
6 accordion styles to configure to your liking
The plugin includes six different accordion panels: choose the one you prefer and customize its borders, colors, and typography to achieve the style that best fits your shop design.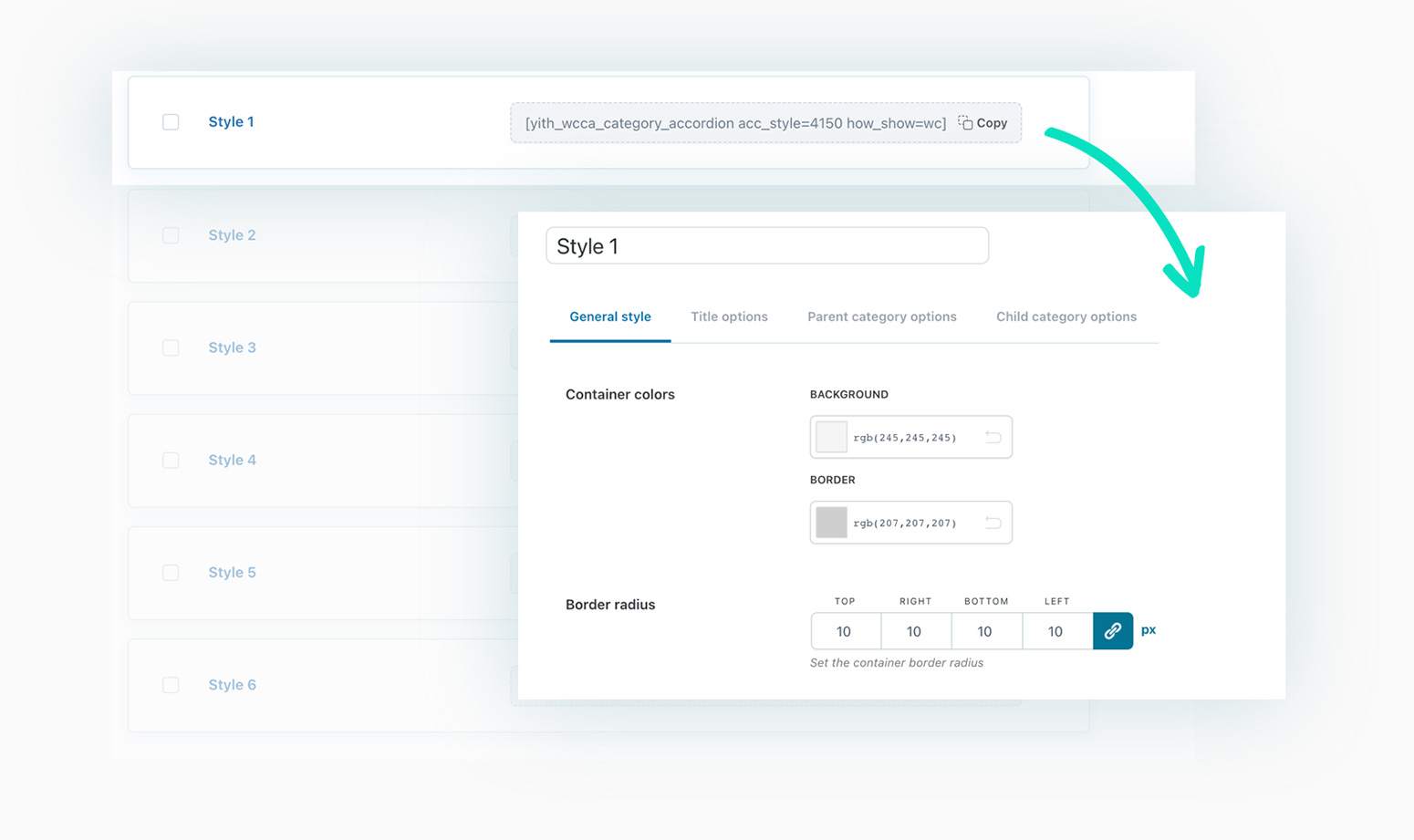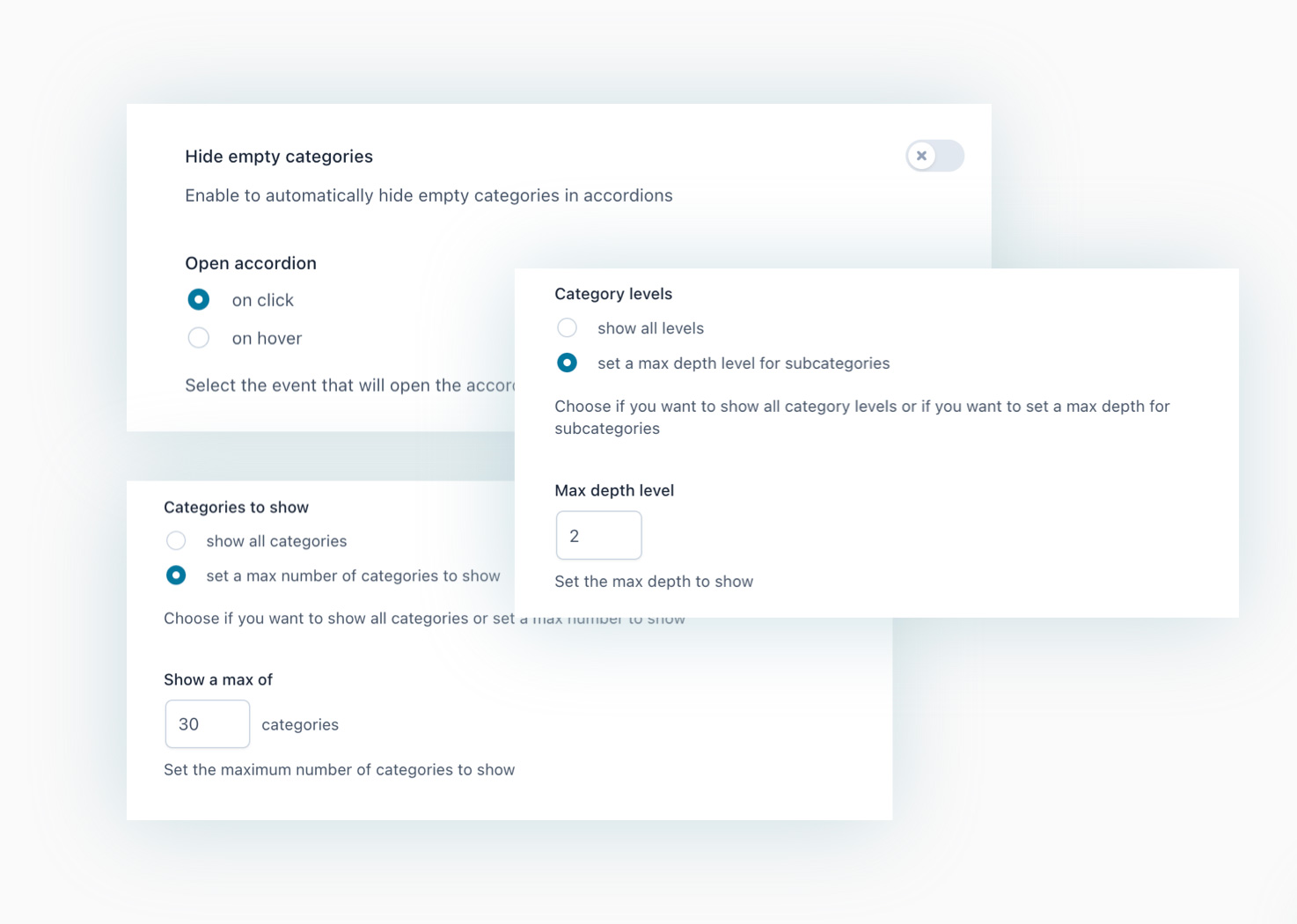 Configuration options of accordion panels
In the global options, you can configure the standard behavior of all accordions by choosing, for example, whether to show only parent categories or subcategories too, how many levels of hierarchy and categories to show, whether to open accordions on hover or click and several other options.
Advanced customization options 
In each accordion panel, you will also find all the options for advanced customization: background color, border color and radius, spacing, typography, style and position of the opening and closing icons, etc. With these options, you can quickly and easily experiment and define different layouts based on where you choose to place the accordion.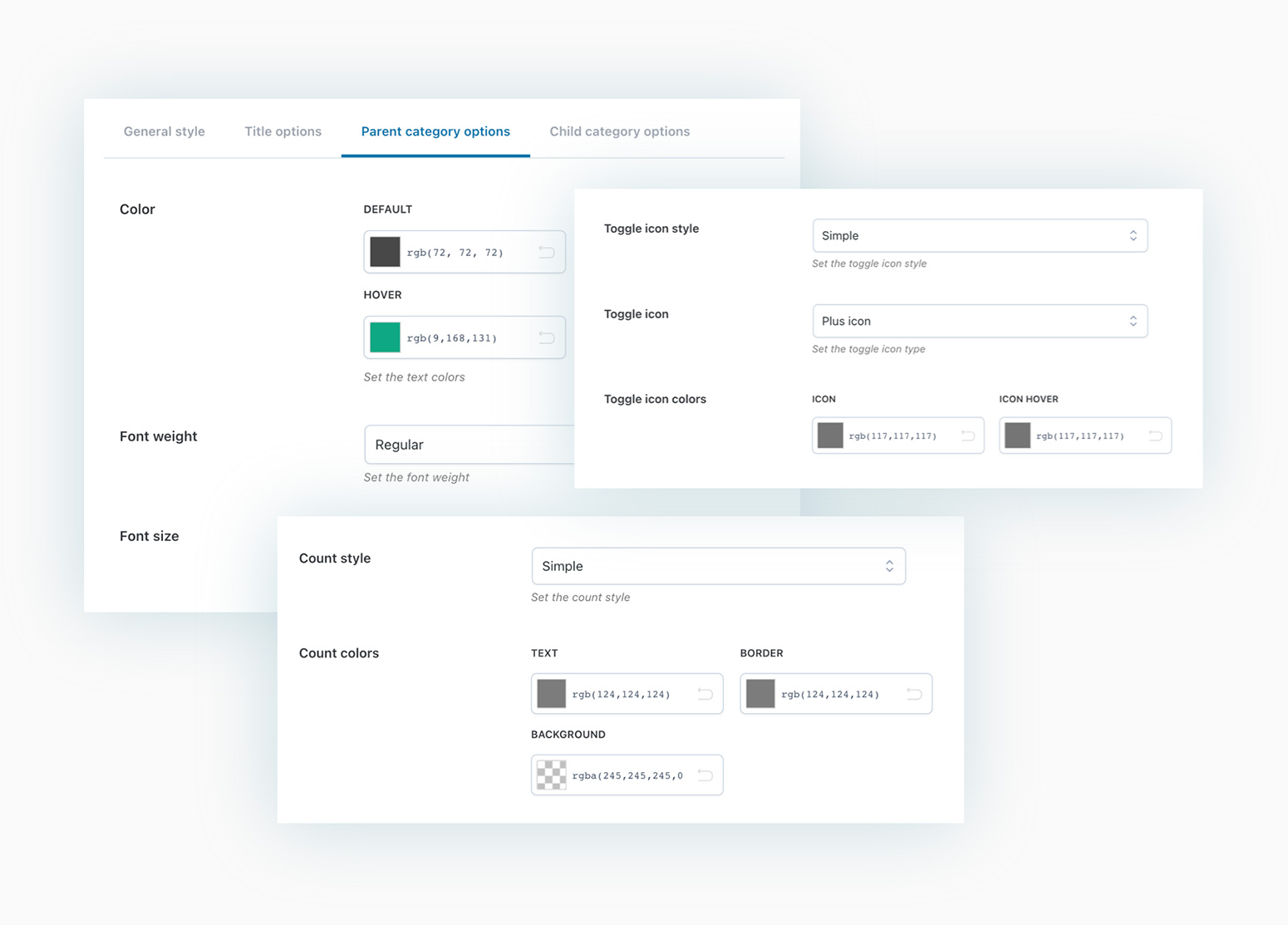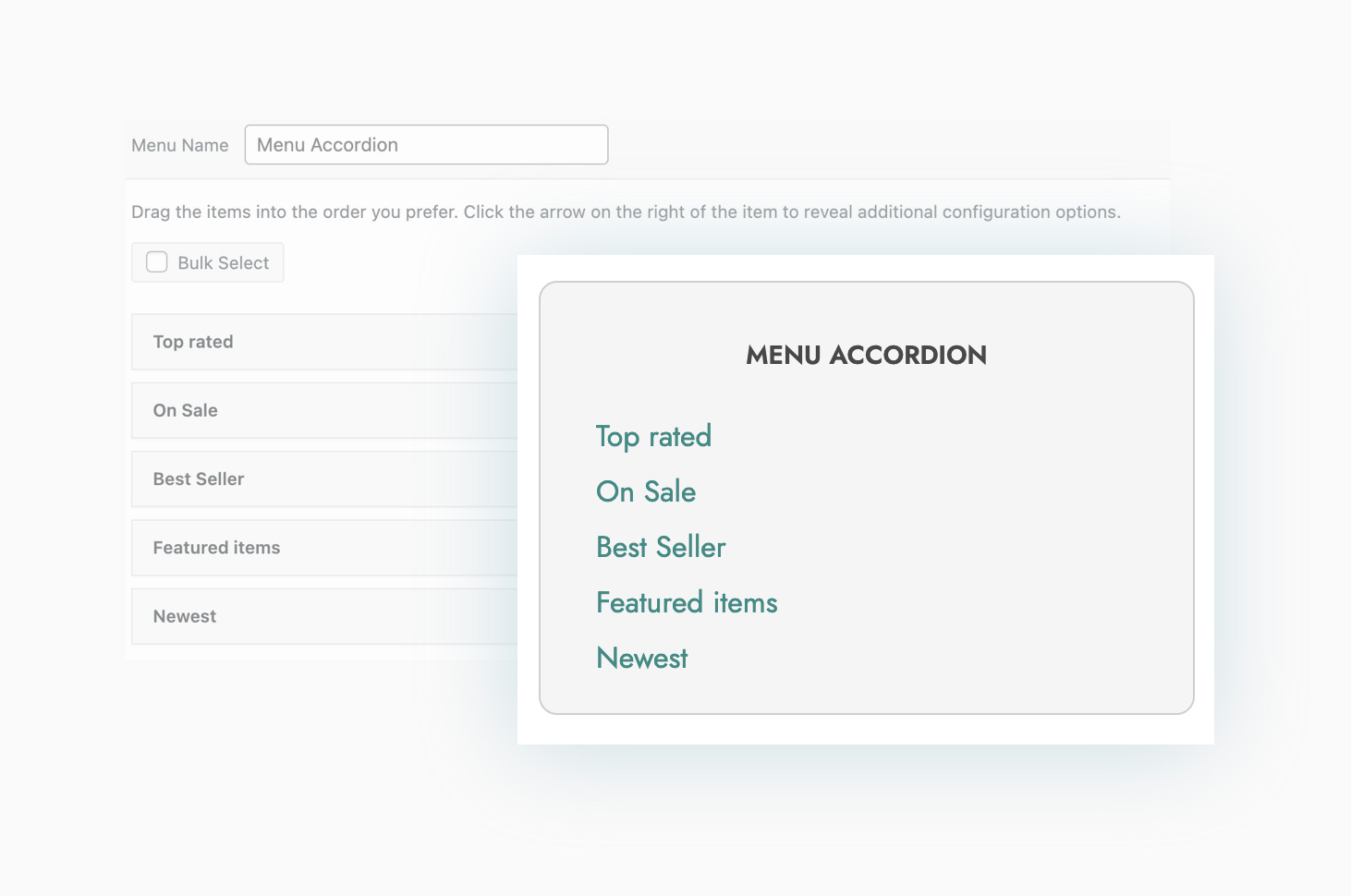 Insert a menu in the accordion panel
Use accordion panels to add custom menus to specific pages or sections of your site. A popular use case? Create pages with top-selling or top-rated products or discounted products, and use an accordion panel to add an ad-hoc menu to the Shop page. It's an easy and effective solution for pushing your customers to visit pages that might otherwise fall by the wayside!
Show categories and tags 
When inserting a widget or shortcode to add an accordion panel to your shop, you can decide what to show: the list of categories or tags from WooCommerce (products) or categories and tags from WordPress. You can configure how to sort them, exclude specific items, show or hide the item count for each category/tag, highlight the current category, and much more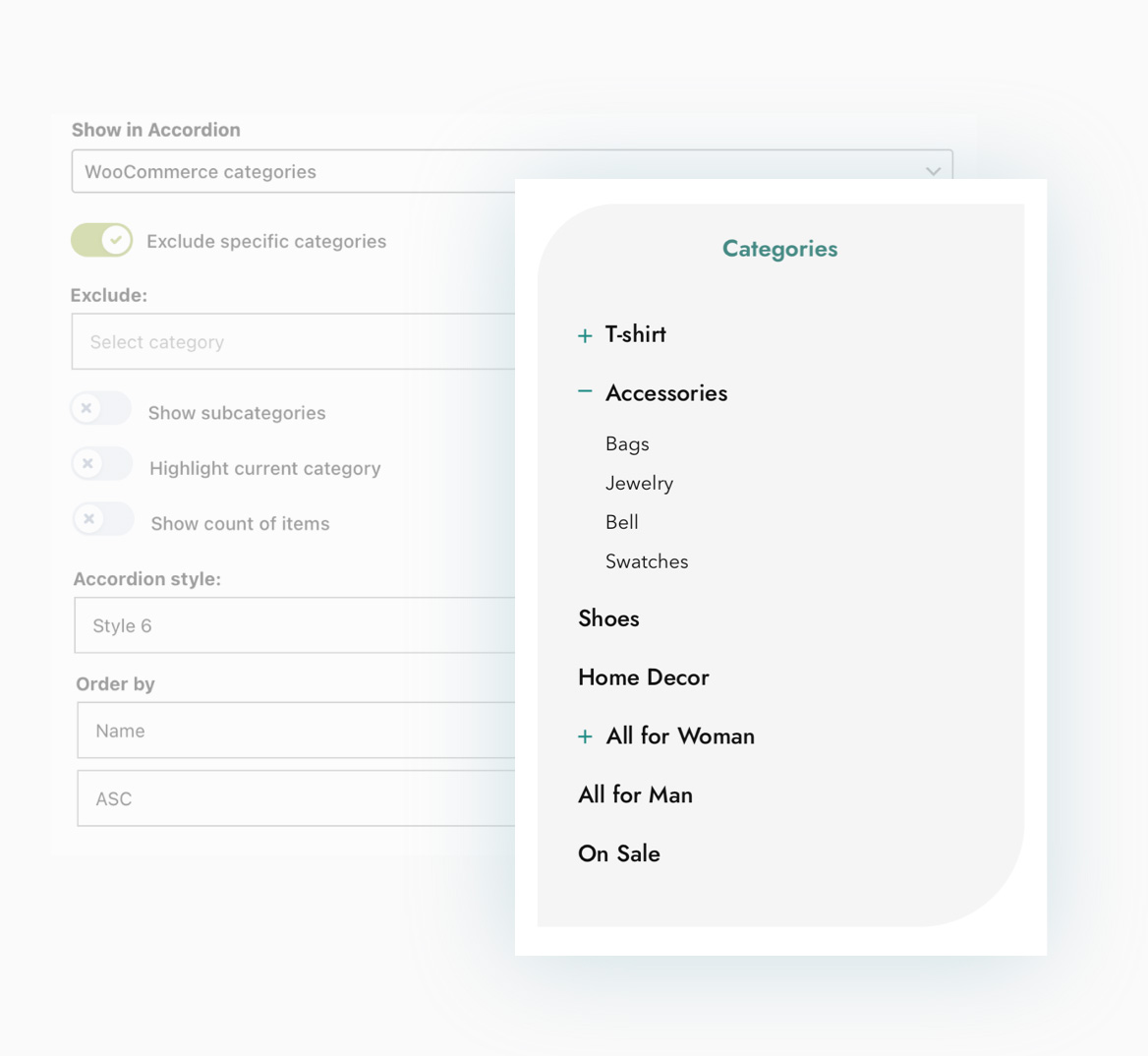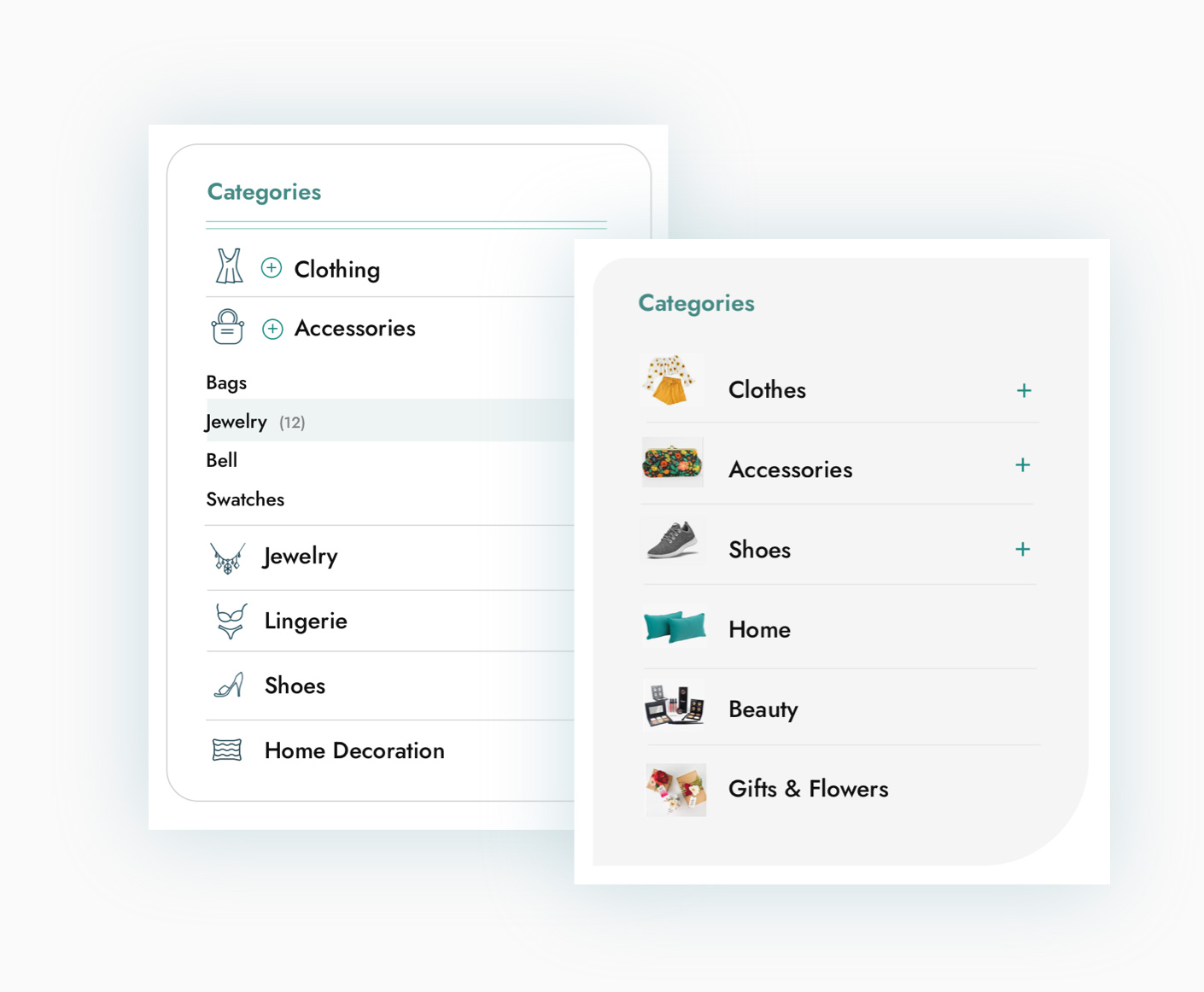 New
Show category images in the panel
Do you want to give your accordion panel a more interesting and modern design? Enable the option to show category images by using original images or icons. The result can be really eye-catching and attract the attention of users browsing your shop.
Choose where to show accordion panels
In addition to widgets, the plugin also includes a shortcode for each accordion panel. This grants more versatility, as you can insert the accordion on any page, post, or section of your shop (such as the footer) without any limitation.