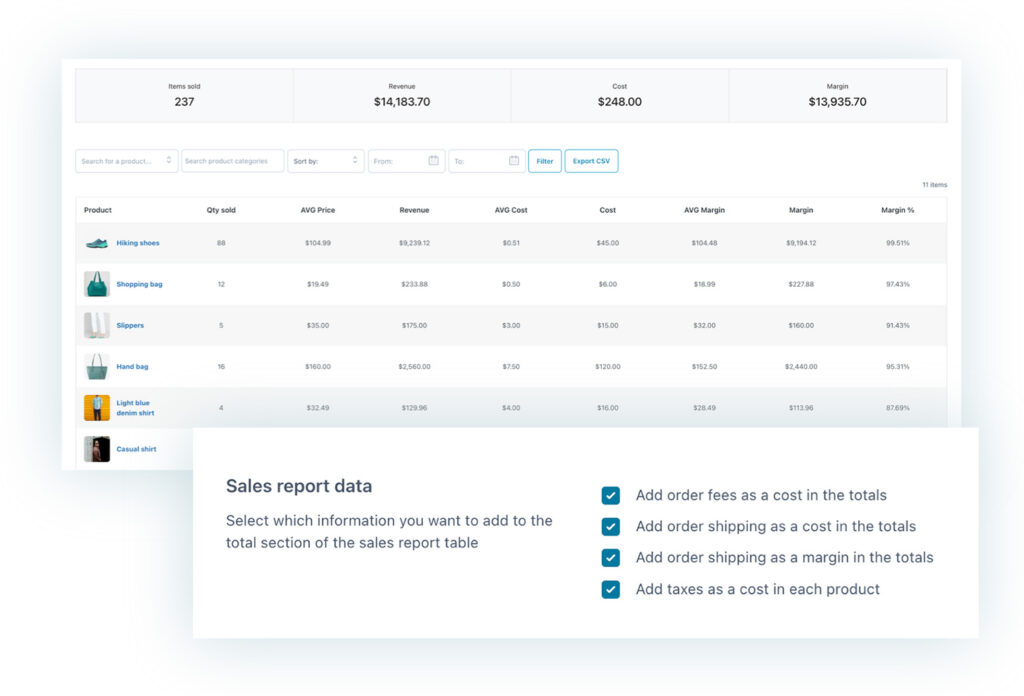 The essential tool for monitoring the cost and profit margin of your products
Subtract costs from revenue and you get profit, your actual profit. It seems like an obvious concept, yet we often forget it when launching an e-commerce store and start selling online.
Maybe you wonder why your profit margins are so low when sales are going well. You wonder why, in spite of getting 50 orders a day, your business keeps losing money day after day until the company's balance sheet is in the red.
The reason is almost always there, hidden in the folds of those costs you haven't considered.
Therefore, when selling products in an online shop, a control tool that allows you to constantly monitor the performance of your e-commerce and analyze the relationship between product costs and net revenue becomes essential.
With YITH Cost of Goods, you can quickly and easily keep track of all your real costs (shipping, taxes, VAT, fees from various payment methods, etc.) and get a clear overview of which products have a higher profit margin (and are not necessarily the ones that sell the most), how to optimize inventory by removing products with too high costs from the sale, and what is the right selling price that covers costs and generates a real profit.
Not just a plugin but a real analytical tool that can make a real difference to the economic success of your e-commerce store.
Set the cost of each product and variation
In each product and variation, you will find a dedicated field where you can enter the base cost of the product (which is usually the retail purchase price). The plugin will add all extra costs to this amount to clearly define each product's real cost and revenue.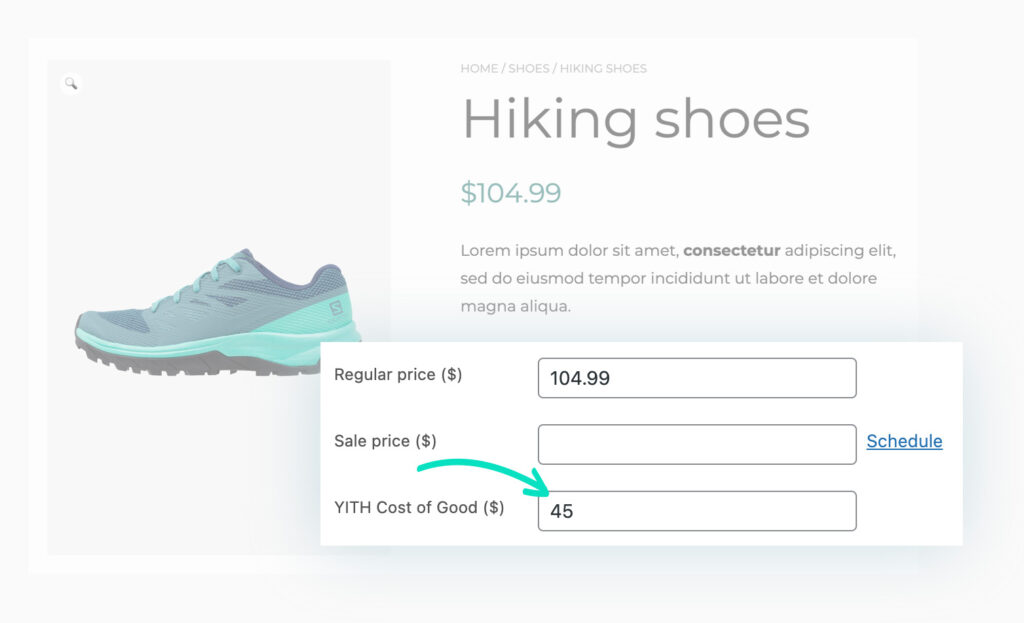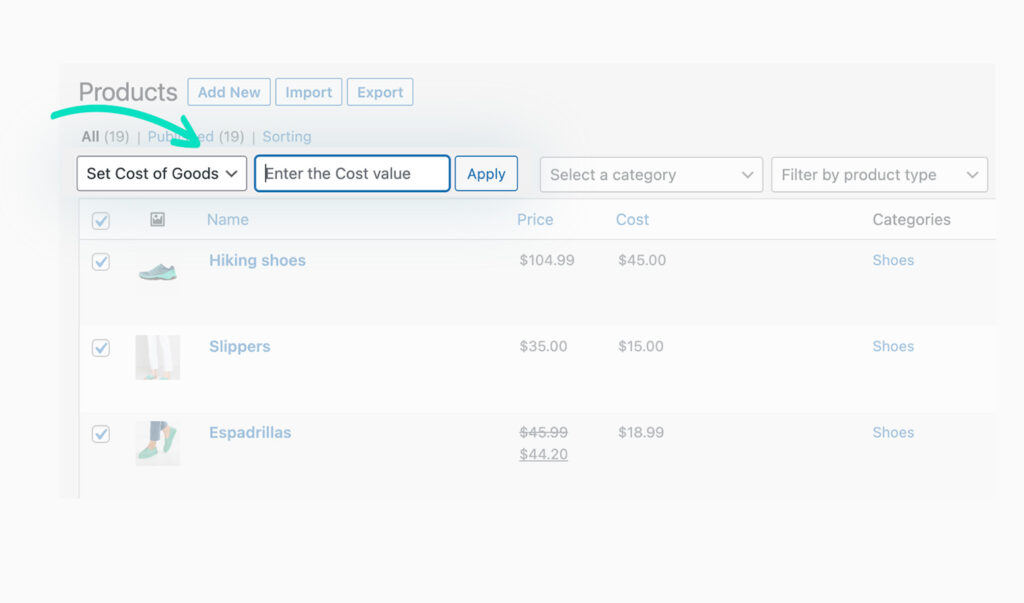 Quickly set the cost of multiple products with bulk actions
Do you have 100 products in your shop, all with the same cost? Don't worry, you won't have to manually set it in each product: you can use the bulk action to quickly set the same cost for multiple products with just two clicks.
Choose which parameters to use when calculating product cost
Shipping costs, payment gateway fees, taxes: choose which costs to add to the price you set in the product and the plugin will automatically calculate the total cost to show in the reports.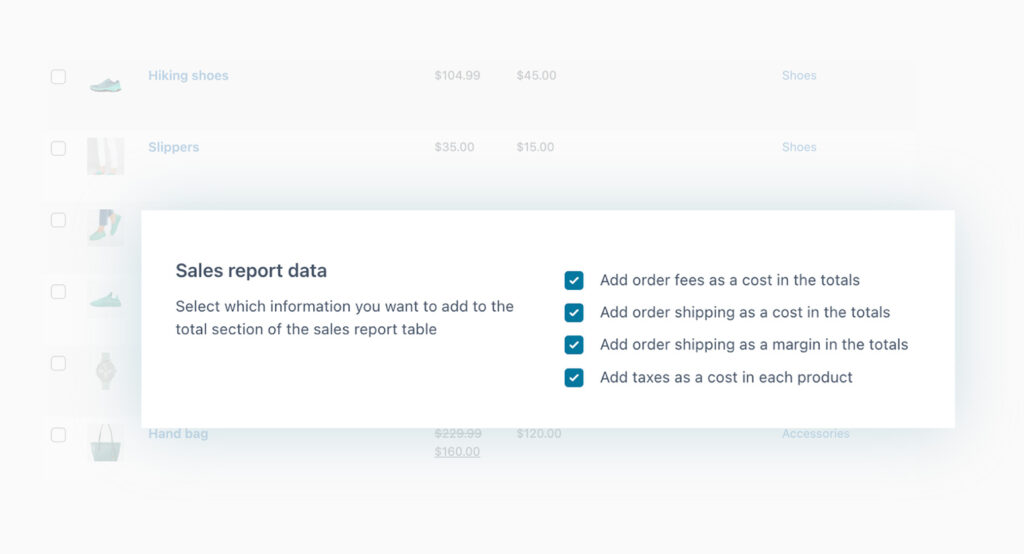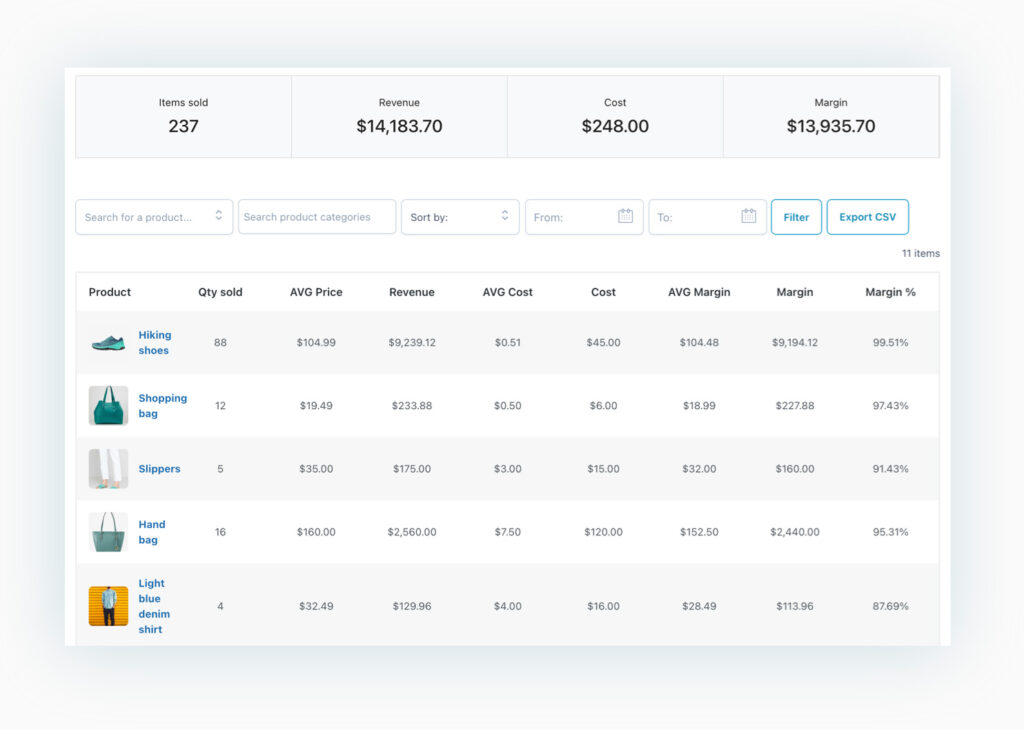 Monitor the costs and profits of the entire product catalog in the dedicated dashboard
In a single table, you can monitor product prices, revenue based on the stock available for each product, costs, and profit margin, both in economic terms and as a percentage. With this dashboard, you can understand, at a glance, how your shop is performing and the actions to take to reduce costs and maximize profits.
Easily monitor available product stock and potential profit based on it
In the second dashboard included in the plugin, you can monitor the available stock of each product and its yield. This allows you to identify for which products it is appropriate to increase the stock and analyze the profits you could make based on the actual availability of the products.