Sun, Sea, WordPress and yes, also a bit of rain… but essentially all went well and 'relax' was the most used word to describe this WordCamp.
The conference day started on a Friday which is probably slightly unusual for a local WordCamp. As a result, it was a lot more relaxed instead of the usual rush after registration opened. The main advantage was that users and attendees got to ask detailed questions and also I was able to answer them all throughout the day, instead of the usual busy peak at the start. 
For this WordCamp, we had swag that included the new t-shirts with  'Could you try that in a different browser, please' slogan printed on it and stickers including the popular phrase 'Keep Calm and Clear Cache'. It certainly is another item in the range of infamous YITH t-shirts that some are collecting.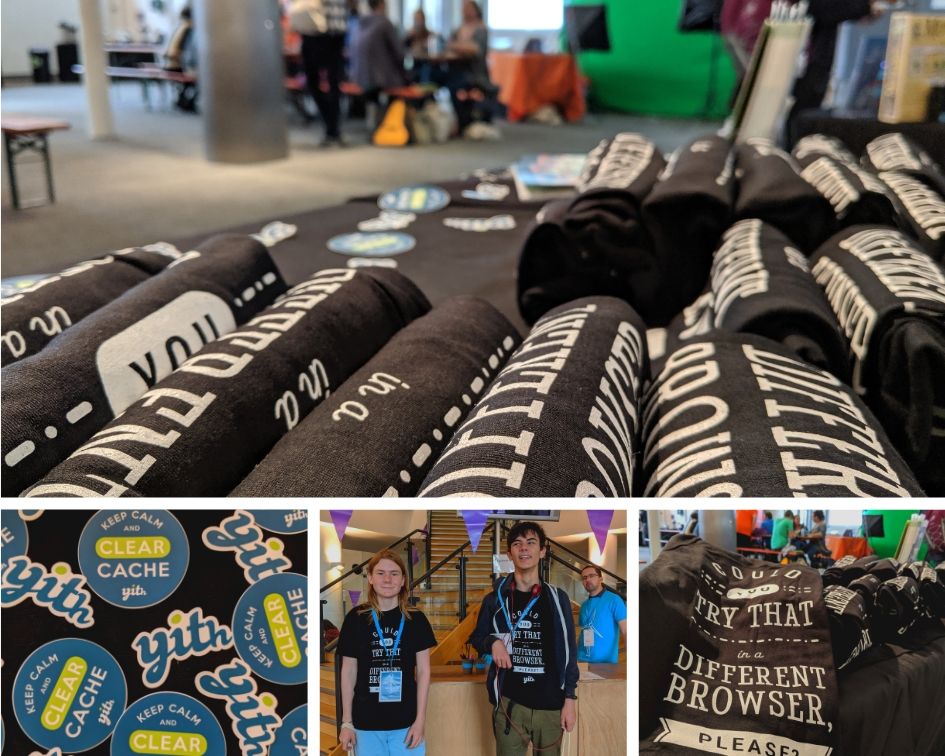 More and more WordCamps decide to go vegan for their food. Both for being sustainable and to make sure most preferences are covered. The lunch offered was of outstanding quality and most certainly worth a mention that the organising team and venue did really well here. The tables and chairs provided in the middle of the main room created a good and buzzing atmosphere during lunch and breaks.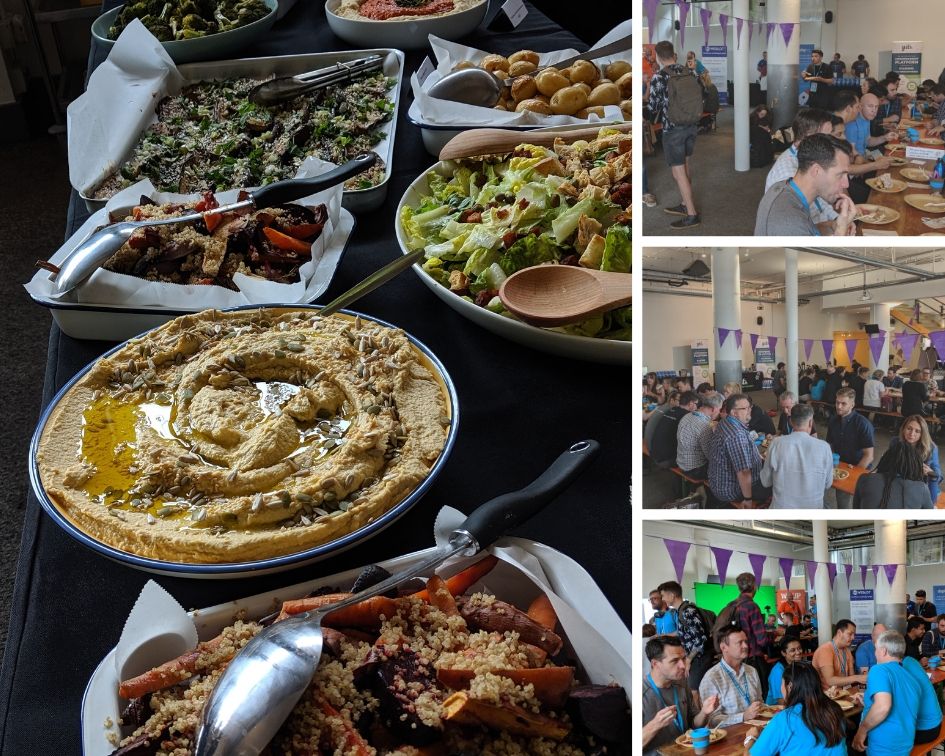 The talks and speakers during this WordCamp were varied with topics ranging from Gutenberg development to mental health in the community and from time management to outsourcing work abroad. Being a sponsor often means that you get to miss out on the talks as there are always a few people who like to talk during the quieter times with the sponsors, or in other words 'hallway track'.
Interesting discussions from the community
Lots of strong supporters and ambassadors from the UK WordPress community were present which lead to some interesting conversations discussing future ideas on the running of WordCamps. Questions were asked whether enough new topics were being discussed? Whether speakers form outside of the WordPress community should be attracted? Mental and physical health was also high on the agenda plus the usual discussions after each talk had finished. You could literally join any group of people and discuss a different topic on any level during lunchtimes and breaks. For YITH, the primary aim is to connect with local users and by sponsoring WordCamps we give something back to the community. The feedback and appreciation have been huge and we thank Brighton for welcoming us with open arms.
International WordPressers
New contacts were made with international WordPressers including the organiser for WordCamp Dublin, WordCamp Dusseldorf and speakers of the WordCamps that YITH will be attending in the near future. These friendships will continue to grow the next time we'll bump into each other. 
You can find us at the following upcoming events:
It would be great if we get to meet you at one of these WordCamp and make sure you let us know in advance. If you are an organiser of a WordCamp and want to attend, then please send us a message.
Find out more about how YITH has been contributing to WordPress and the community.
YITH has been contributing and sponsoring for many years to WordPress. We have written a blog post about it with some interesting statistics. Read it here >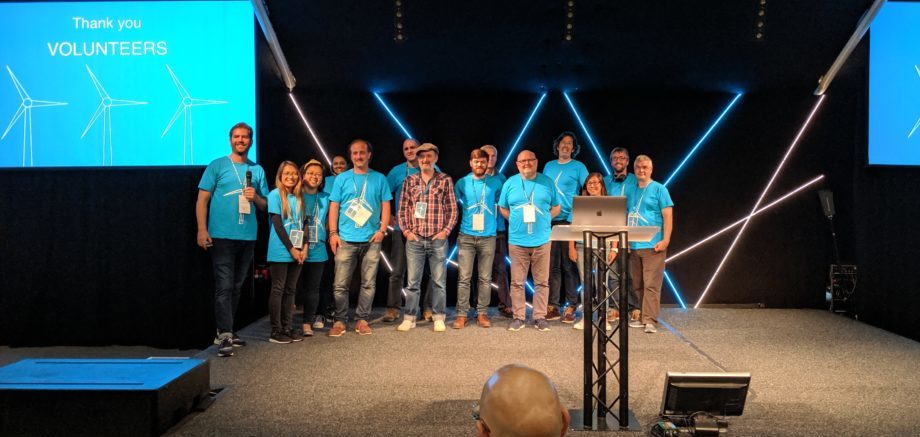 And finally, 5 takeaways from Brighton
Smaller WordCamps that have a regular following are great for building better relationships.

Vegan food prepared and presented well CAN appeal to all. It is often cheaper for the organiser plus it's better for the environment.

Running a WordCamp over a Friday and Saturday has its advantages and feeling less stressed and more time for socializing and connecting.

Brighton is a vibrant place with a diverse community which is clearly visible in the WordPress users that attended. This makes it very accessible to all.

Find accommodation which is near to the venue… when it rains heavily and strong gusts of wind, you'll thank me for this advice. 
WordCamps can be stressful to organise and YITH can't thank Tommy and his team of organisers and volunteers enough.